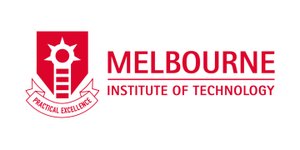 MIT Academic Achievement Scholarship
| | |
| --- | --- |
| Type | Full scholarship |
| Study destination | Australia |
| Qualifications | Bachelor's Degree, Master's Degree |
| Applying deadline | |
| Provider email | enquiries@mit.edu.au |
| Provider phone | |
| Eligible nationalities | Afghanistan, Albania, Algeria, American Samoa, Andorra, (+230) |
| Institutions | Melbourne Institute of Business and Technology |
Overview
The purpose of Melbourne Institute of Technology (MIT)'s Academic Achievement Scholarship is to attract outstanding students and to encourage and nurture continuous development of talent in the field of Business and Information Technology and Engineering. The scholarship is awarded on merit basis and is available each trimester
Eligibility
To be eligible to receive and retain an MIT Academic Achievement Scholarship (Scholarship) the applicant must:
Be an international student enrolled as a full time student in the trimester to which the benefit would apply;
Have achieved an average overall percentage of 75.0% or more, with no individual result below 70.0% in the preceding trimester and have no fail grades recorded (no exceptions will be considered);
Have IELTS (academic) result with an overall score of 7.0 with no band less than 6.5. Documentary evidence of a current (test date within two years of date of application) IELTS certification must accompany the application;
Have completed at least (a minimum) of two trimesters full-time as per course requirements of the program at MIT;
Have a minimum attendance record of 80% in all scheduled classes;
Student submission – Each application must be accompanied by a 500-800 words essay outlining why receipt of the scholarship is important;
Have made the fee payment for the subsequent trimester's full-time enrolment.
Not be sponsored by other organisations or governments;
Have submitted a completed application form before the closing date; and
Have maintained enrolment in the course in which they commenced.
Instructions
All applicants who satisfy the eligibility criteria shall be interviewed. Such an interview serves two purposes. First, to verify the information provided by applicants. Secondly, to allow for a verbal communication assessment of the applicant. Effective and easily understood verbal communication/public speaking is vital to be considered an all-round MIT scholar. Applicants who do not meet the criteria at the interview stage will not be considered further.