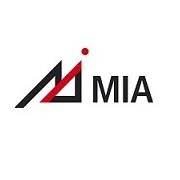 Muda Holdings Berhad Creative Excellence Scholarship
| | |
| --- | --- |
| Type | Partial scholarship |
| Study destination | Malaysia |
| Qualifications | Diploma |
| Applying deadline | |
| Provider email | studentaffairs@mia.edu.my |
| Provider phone | |
| Eligible nationalities | Malaysia |
| Institutions | Malaysian Institute of Art (MIA) |
Overview
This scholarship is open to Malaysian applicants who are currently studying in a diploma programme excluding Diploma in Interior Design.
Eligibility

Open to Malaysians only.
Open to all current diploma students with the exception of Diploma in Interior Design (Can-I Academic Excellence Scholarship available).
Applicant must be enrolled from Semester Two to Five at MIA during the application.
Applicant must obtain a CGPA 3.50 and above in his / her academic performance.
Applicant must have actively participated in co-curriculum activities and contributed to MIA events.
Applicant must have participated or won any Art and Design or Music Competition representing MIA.
Applicant must possess a good attitude.
Applicant who has obtained any scholarship / bursary / loan from other organisation, he / she is eligible to apply for this scholarship.
The student can reapply for the progressing academic year.
Instructions
Contact the institution for more details.