As we enter the digital age, a great number of industries are relying on data and software programmes to build their business repertoire. However, these innovations do not just happen by accident. It is from banking strong scientific and technology infrastructure and brilliant graduates. With a Computer Science and Information Technology degree, you will be able to learn how to navigate through questions that impact how we communicate and our impact on the world.
If you have a knack for tech and math equations, then definitely this is the right choice of course for you and what better destination than to Singapore, Asia's tech hub. Singapore has gained great appeal for enterprises and students for its sophisticated IT ecosystem with close attention to global innovation. With its close proximity to other countries in South Asian and beyond, it has greater access to more markets.
The guide below details why you should and where to study Computer Science and Information Technology in the Lion City.
What is the difference between Computer Science and Information Technology?
At first glance, these two concepts can be quite similar but they require and offer quite different skill sets and requirements. Computer Science deals with the study algorithms to store, practice and manipulate data or information. This includes, writing code, apply algorithms to design computer software and models to solve computing problems.
Information technology (IT), on the other hand, refers to using computer systems, software to process and distribute data information. They apply computing technology to meet the needs of business and firms and make sure it runs technical support if there are any software or hardware hiccups.
Why Study Computer Science and Information Technology in Singapore?
Technology Hub
Technology Innovation is an integral part of Singapore's business culture. Here, investors and entrepreneurs come from all parts of the world to lay their foundation. In the 2017 Global Innovation index, it ranks Singapore as the top innovative country in Asia. Furthermore, it has the latest technological advances marking it first in digital infrastructure in the Economist Intelligence Unit's Asian Digital Transformation Index. There is ease for business giving start-ups full access to the latest infrastructure as soon as they are connected to the Wi-Fi.
Multicultural Country
Singapore prides itself as a multicultural society with a variety of festivities, traditions and celebrations of their own. Undergraduate and postgraduate students would be able to co-exist with different communities. You will be able to learn and to work through any cultural misunderstandings in an equal working environment.
Top Education System
Singapore has the most critically-acclaimed education system. Its university institutions have consistently topped in the international ranking of the world's finest universities. According to a report released by the Economist Intelligence Unit (EIU) on the worldwide Education for the Future Index, Singapore is of only two countries to have made the top 10 list ahead of major countries such as China and Hong Kong.
What skills do I need to possess?
You need to be technical
A large portion of a Computer Science and Information Technology course would require students to have strong mathematical abilities. These would enable students to understand the problems that they are dealt with and find the best solution that fits the requirements and needs. Students, too, are required to attend a number of classes offering programming languages like C, C++, java and more.
You are a logical thinker
It is of great importance you are able to think logically. It is not only about to take in as much information but to also build an algorithm to predict future outcomes that will follow.
You are a problem solver
For most business cases you will take on, it will require you to look through a concept and make it usable to solve complex problems. You would need to think outside of the box when you approach projects by first, understanding the problem and understanding how to translate into something a computer can operate on.
You have a strong command in written and communication skills
Apart from using communication skills after graduation, computer scientists would need to know how to communicate well on the job. You might need to know how to interact with your other employees and customers. There is a lot of jargon in the field. It is your duty to use verbal and non-verbal communication to explain how to operate a system or network.
You have a strong professional network
An important key to manoeuvring through your job hunt is to build relationships with different people. It is when the time is right that you are able to leverage these connections. For most companies, hiring managers tend to respond to your job post if you were to have an in-house connection to vouch for your skills.
What are the entry requirements and qualifications?
In order for candidates to be eligible for consideration, they must follow these general entry requirements. However, applicants are advised to refer to their educational and university institutions of their choosing for more details.
Applicants need to provide GCE 'O" Level or any equivalent results. Candidates who speak English as a second language are required to provide English proficiency test scores like TOEFL, IELTS or SAT.

Applicants are required to have basic knowledge of mathematics and physics. Most universities do not require you to have knowledge in computer science or ICT however, you will fair better if you basic knowledge of programming languages.
How much would it cost me?
Your course fees are solely depending on the institution that you choose to study at. Naturally, it is far more expensive for international students as opposed to regional students. Find out more by searching up in the respective university website of your choice.
| | | |
| --- | --- | --- |
| Course Level | Course Fees (MYR) | Course Fees (EUR) |
| Undergraduate Courses | MYR 90,000 - 180,000 | 19,200 - 38,500€ |
| Postgraduate Courses | MYR 90,000 - 150,000 | 19,200 - 32,000€ |
How long will the programme take?
Typically, it takes about three to five years to complete your undergraduate course whereas if you were to continue into your master program, it will take an additional one to three years.
| | |
| --- | --- |
| Course Level | Course Length |
| Undergraduate Courses | 3 - 5 years |
| Postgraduate Courses | 1 - 3 years |
Where to study?
Choosing an institution is as important as choosing what to study. Here is a list of the top institutions for studying Computer Science and Information Technology in Singapore.
PSB Academy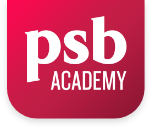 ChoosiPSB Academy is widely known as "The Future Academy" with an educational performance granted to be the Best Educational Institute- Singapore by APAC Insider. It serves over 12,000 students from 50 nationalities.ng an institution is as important as choosing what to study. Here is a list of the top institutions for studying Computer Science and Information Technology in Singapore.
Nanyang Technological University

Nanyang Technological University (NTU) is the second oldest public research university. It is home to over 33,500 students with 10,000 faculty members and staff.
James Cook University Singapore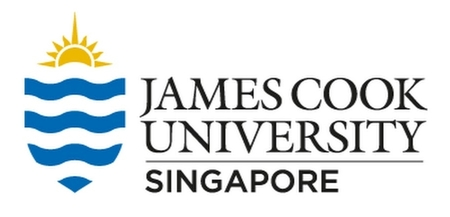 James Cook University Singapore is a branch of James Cook University in Australia. JCU Singapore follows the Australian curriculum structure and the degree certificate is awarded from the Main branch in Australia. It has consistently ranked as one of the top 2% of universities globally and a leading research university.
Singapore Institute Technology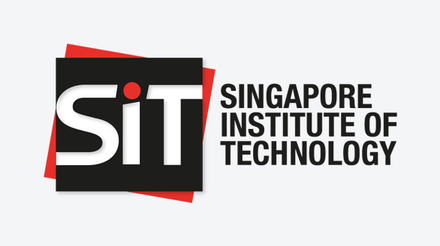 Founded in 2009, it is the fifth autonomous universities in Singapore. Since it began, it has grown its student alumni from 500 students to over 7,000 students in its ten-degree programmes.
Management Development Institute of Singapore (MDIS)

Established in 1956, the Management Development Institute of Singapore (MDIS) is Singapore's non-profit professional institute. It is EduTrust certified reflecting its education and business excellence standards. In addition, it has strong affiliations with 30 universities around the world.
Careers in Computer Science and Information Technology
Once you graduate, you will be ready to embark on a wide range and exciting career options in the industry. With your qualifications and knowledge, you will be ready to take on these roles below:
IT Consultant
IT Consultant is a professional who acts as a mediator between the technical team and the staff. They are responsible for advising organizations the best possible strategy by using the right technology infrastructure and making sure it runs smoothly for 24/7.
Computer Programmers
A computer programmer also referred to as coder, developer or software engineers, is a professional who codes, tests and maintains programs. They use computer languages like C, C++, Java to convert the program designs into simple instructions the computer can follow.
Hardware Engineer
Hardware Engineer is a professional that researches, designs, and tests computer equipment and programs such as chips, circuit boards or routers. They even analyze and oversee the equipment to see how they can improve it.
Data Scientist
Data Scientists are analytical data expert responsible for collecting, analyzing and interpreting large amounts of data and transforming it into more usable information. They use machine learning and predictive modelling to provide statistical insight to help a business improve its operations.
Mobile App Developer
Mobile App Developers write programs for mobile devices using programming languages. They would choose an operating system whether it be Google's Android or Apple's iOS and write for that platform.