Behind every great business, there is a team of dedicated employees. Anyone is capable of going into business, but it takes a whole team of professionals to make it grow. If working for others does not fit you, being an entrepreneur may be more suitable.
If you're interested in knowing more about business studies, then this guide is perfect for you. In this guide, you will find out about the branches of business and management studies and other important information that can help you decide on whether to study business and management or not.
Top 10 notable universities for Business and Management studies in Malaysia
These private universities are rated five to six stars in Malaysia's national ranking system, SETARA, which means that they rank as either Outstanding or Excellent institution. Let's briefly go through them, and some of the business programmes they have.
University
Annual Tuition Fee

Bachelor of Business and Commerce

RM38,213

Bachelor of Business Administration

RM22,400

Swinburne University of Technology Sarawak

Bachelor of Business, Management and Digital Media

RM24,232

University of Nottingham Malaysia

Bachelor of International Business Management

RM37,000

Bachelor of Business Economics (Hons)

RM16,340

Management and Science University

Bachelor of International Business

RM40,000 - RM45,000

BSc (Hons) Business Studies

RM26,000

BA (Hons) Business Administration

RM23,000

Bachelor of Business (Hons)

RM35,000

Bachelor of Business Administration (Hons)

RM12,000
Some universities and colleges that offer business and management courses also offer the accounting programs under the department of business and management so, if you are interested in accounting or finance course, you may refer to this guide.
You also get the to choose other fields of study or pursue a joint degree alongside business management majors such as event management, international business, logistics and more.
Bonus: Top public universities in Malaysia offering business studies according to QS rankings
The 6 universities from this list are acknowledged as some of the best in the world for this field by the QS World University Rankings. Bear in mind that your admission to these universities will be determined by your UPU application.
Universiti Malaya
Universiti Sains Malaysia
Universiti Kebangsaan Malaysia
Universiti Putra Malaysia
Universiti Teknologi MARA
Universiti Utara Malaysia
Universiti Malaya
We can't miss out the country's best-ranking university on this list – Universiti Malaya (UM)! UM is the only Malaysian university to be included in the Top 100 of the QS list for business and management, ranking alongside institutions such as USA's Princeton University, UK's Lancaster University, Australia's RMIT University and many other great ones, worldwide.
Programmes include:
Bachelor of Business Administration (estimated fees: RM 7,053)
Master of Business Administration (estimated fees: RM 24,370 – RM 34,178 depending on the duration of study)
Universiti Sains Malaysia
Universiti Sains Malaysia (USM) follows closely in rank, being among the Top 150 globally, out of the 302 listed in the QS rankings. USM offers both undergraduate and postgraduate courses under its School of Management, where students can specialise in areas such as finance, marketing, operations management, organisational behaviour or international business.
Programmes include:
Bachelor of Management (estimated fees: RM 4,400)
Master of Arts, Management (estimated fees: RM 6,800 – RM 20,400 depending on duration of study)
Universiti Kebangsaan Malaysia
Universiti Kebangsaan Malaysia (UKM) combines the fields of economics, business management and accounting under its Faculty of Economics and Management. The faculty has four centres focused on inclusive and sustainable development, governance resilience and accountability, value creation and human well-being, as well as a global business and the digital economy.
Programmes include:
Bachelor of Entrepreneurship and Innovation (estimated fees: RM 5,340)
Bachelor of Business Administration (estimated fees: RM 5,340)
Universiti Putra Malaysia
Universiti Putra Malaysia (UPM) is another strong institution in this field. In addition to the university's full-time programmes, UPM also offers an executive programme as an option for those who are already working but wish to study part-time. Another highlight is that UPM is the first university in Malaysia to earn AACSB accreditation, which is a big plus point for any business organisation.
Programmes include:
Bachelor of Business Administration (estimated fees: RM 6,000)
Executive programme, Bachelor of Business Administration (estimated fees: RM 2,250)
Universiti Teknologi MARA
Universiti Teknologi MARA's (UiTM) undergraduate programmes are offered in 4 departments under the Faculty of Business and Management so that students can specialise in different areas of their choosing. These areas range from insurance and entrepreneurship to health administration and operations management. The Faculty has also received numerous awards for their banking and insurance, as well as retail programmes.
Programmes include:
Diploma in Business Studies (estimated fees: RM 4,000)
Bachelor of Business Administration (Hons) International Business (estimated fees: RM 5,000)
Universiti Utara Malaysia
Universiti Utara Malaysia (UUM) provides programmes from diploma to the doctorate level. The university's School of Business Management (SBM) is also very active, arranging events such as international conferences and talks by professors. Most recently, UUM's SBM won The Brandlaureate Signature Brand Award for Tertiary Education for 2017 – 2018.
Programmes include:
Bachelor of Entrepreneurship with Honours (estimated fees: RM 4,400)
Bachelor of Muamalat Administration with Honours (estimated fees: RM 4,400)
What are the entry requirements?
The average entry requirements in most places are stated below:
Programme
Entry Requirements
Foundation / Matriculation

SPM: Pass with 5 credits in Bahasa Melayu, English, Mathematics and other two equivalent subjects / CGPA 2.00.
O Level: Pass with 5 credits including in English.

Diploma

SPM: Pass with 3 credits in Bahasa Melayu and other equivalent subjects.
STPM: Pass with 2 credits or CGPA 2.00.

Bachelor's Degree

SPM: Pass with 3 credits in any equivalent subjects.
Pre-university education or diploma in a related area with CGPA of 3.00 or above, credit in English at SPM level or its equivalent.
How long is the duration of study?
The duration of study programs in Malaysia for foundation, diploma and bachelor's degree are usually the same among the institutions. The duration may differ according to your study mode and type of course.
Different courses have a different syllabus and course outline. If you are passionate about stepping into the working world, good news to you as business and management courses can be completed in a shorter time as compared to healthcare courses. The average duration of study for business and management qualifications are as follows:
Foundation - 1 year

Diploma - 3 years

Bachelor's Degree - 4 years
For your information, fast-track degree programs are offered in some universities allowing you to finish the degree in a shorter period. There is also an institution such as Universiti Teknologi MARA that lessens the credit hours for your degree course as an alternative to shorten the duration of study; by having most of the credit hours covered during diploma.
Just prepare yourself to work harder in either one of the situations, probably for more than two semesters squeezed in a year. Be sure to check with the institution you are applying to if you are interested to give that kind of study mode a try!
What are the main subjects in Business & Management courses
Since business studies have many branches to be explored, the elective subjects change with your specific choice of course but the core disciplines are still compulsory to enhance your skills and develop your business knowledge about the business field. Some of the core subjects are:
Fundamental of Business

Introduction to Marketing

Human Resource Management

International Business

Entrepreneurship

Accounting
What are the necessary skills for the business field?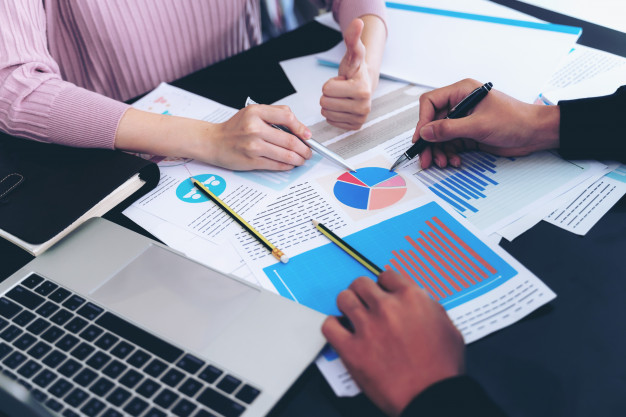 Entrepreneurs are the owners of businesses they create to gain profits from selling products, providing services or doing trades.
They usually come up with unique ideas and innovations and bear in mind that even though the term 'entrepreneur' is sometimes used as the replacement of businessman, there is a difference between both of the terms.
A businessman is a market player who starts a business based on a common concept while entrepreneur leads the market with new products or services they first invent. Here is a list of the necessary skills required in the business field:
Optimism – A good employer or employee sees failures as opportunities which can be worked on and solved, as being optimistic guides them to focus on the initial plan and reach for goals.
Self-discipline – There are many benefits of having self-discipline especially in maintaining businesses in a long run because challenges are ahead so, by showing persistence through difficulties will not only help to retain the business but also to expand it globally.
Creativity – Creativity is the essence of problem-solving skills. Every stage in business requires creativity in brainstorming ideas, planning strategies and establishing a business entity.
Leadership – Strong moral principles in a leader demonstrates good business. It builds trust between the employer and employees and gives a room for improvement regardless of how bad the issue or truth is. A great leader must be able to admit mistakes, show the best examples and inspire others to reach for organizational goals.
Empathy - Humanity means nothing without empathy. Apart from striving for own goals, an entrepreneur should be capable of helping employees to reach for theirs and eventually contributing to a healthy workplace environment.
Career prospects in Business & Management field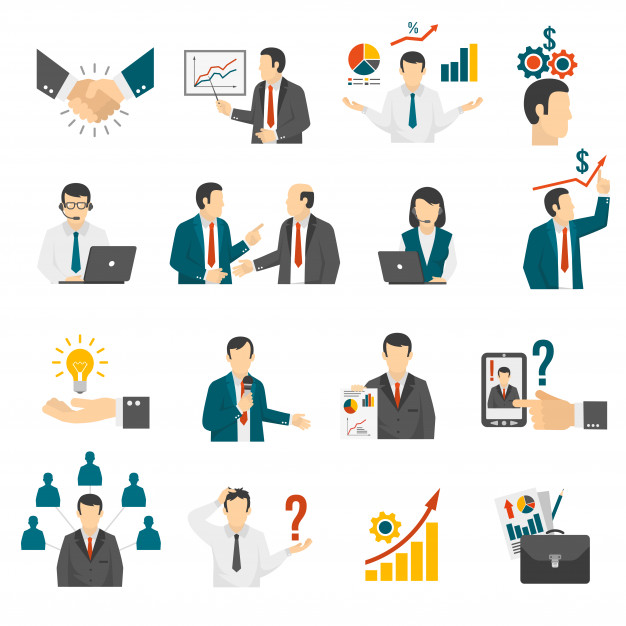 There are many job opportunities in the business and management field as the number of businesses is increasing especially in this world of online shopping and e-commerce.
Either working for others or on your own, you can create opportunities depending on your skills. You can find the job descriptions for some careers and salaries based on Jobstreets salary report below.
Job
Average monthly salary

Accountant

The financial operations of a business are taken care of by accountants and also auditors. They work on enhancing revenues, maintaining financial records and computing taxes.

RM 4,800

Sales Executive

The product or service of business needs a sales executive to reach its potential customers. Sales executives are behind the closed sales, identification of new markets and evaluation of market needs.

RM 2,800

Event Manager

Event managers are responsible to ensure successful organization of events from the start to the end, which includes negotiating contracts and collaborating with clients to fulfil their expectations.

RM 4,700

Logistics Manager

Some companies supply products instead of services, so logistics managers are needed to coordinate the distribution of purchases, control the shipping and receiving departments and training personnel.

RM 7,800

Marketing Executive

Marketing is important to make products and services known to people and most importantly, potential customers. It is marketing officers job to plan budgets, lead marketing team and find marketing methods for the specific product.

RM 2,500

Business Consultant

Business consultants' duties are hired on a contract basis to give advice to the new or developing businesses. If you are interested to be one, you also need to be ready with providing expertise in the development and performance of businesses.

RM 5,000

Human Resources & Admin Executive

Some of the human resources and admin executive responsibilities are to conduct interviews, recruit employments and control the matters of employers' and employees' rights that include ensuring their salary payments are made on schedule and managing disciplinary, absence and more.

RM 2,900