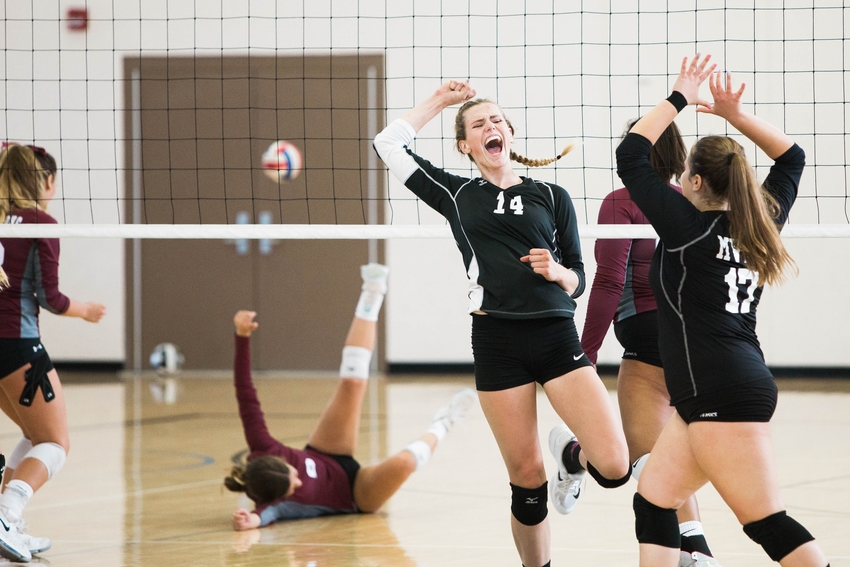 When you hear the word 'sports', perhaps the most common thing that goes through our head is the movement of parts of our bodies through gymnastics, football, swimming and other sports activities.
In related to science, sports can be learned and is not always about the physical movement to be more healthy and fit. All this can be learned through sports science studies.
This field is still yet to explore as it is not as common as other fields studies, such as economics and engineering.
Even so, graduates from a sports science course will have the demand in the world of the workforce, especially in the medical and physiology arena.
Studying sports science overseas will give you a whole new studying experience that poses a new set of challenges.
One of the countries that offer the best sports science course would be the UK.
What is Sports Science all about?
Sports science is a study that covers how the healthy human body should work during exercise and how physical activity and sport promote health and performance physically, socially, and mentally as a whole.
This study combines many other fields of studies, such as psychology, physiology, engineering, chemistry, anatomy. This is due to medical studies being the underlying purpose of sports science.
Sports science will also let you have knowledge in basic medical science, such as pharmacy, biophysics, physiotherapy, nutrition, biochemistry, anatomy, and physiology.
Besides learning about physical health, sports science also covers methods to treat mental issues, how to manage sports-related injuries and the suitable sports that are suitable to one's physical condition.
Studying sports science in Ireland will give you a high-quality learning experience, both academically and practically.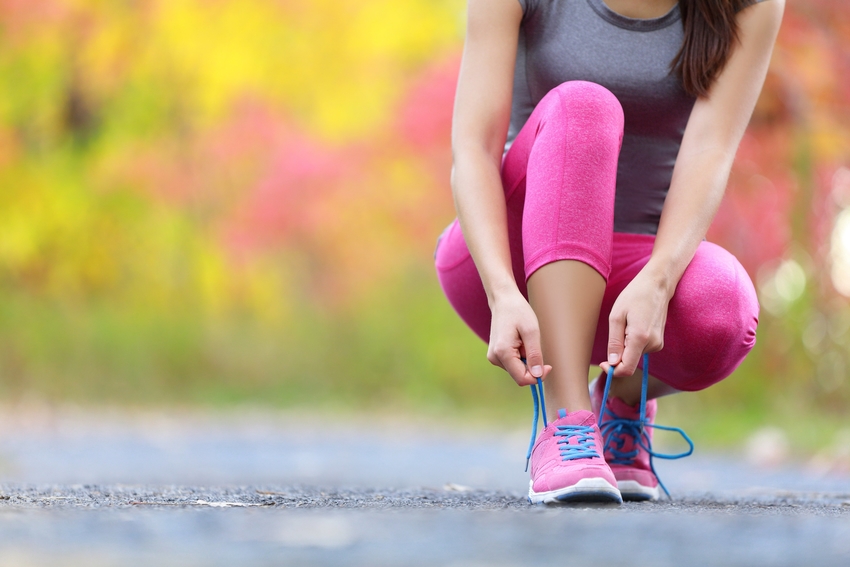 What are the specialisations in Sports Science?
Sports Science is not completely about doing exercise and running around on a field. It is the study of the human body—the physical activity, the research of the impact on muscles when doing exercises, and more.
With Sports Science you will get a combination of one of the following subjects:
1. Biomechanics
Finding out about the human movement during the use of mechanical concepts. You will be able to describe and analyse the principles of angular kinematics (when the body is not situated in the same linear displacement).
2. Physiology
Understanding the response of the body during exercise and training. You will be able to do a lot of things with this particular subject such as experimenting, explaining, interpreting, and examining data and findings.
3. Psychology
Psychology in sports means human behaviour during training and exercising and how this is relatable to their health.
What kind of subjects are taught in Sports Science course?
In this course, you will learn many things that are related to different areas of physiology, sports psychology, anatomy, biomechanics, biochemistry and so on.
The subjects that you come across will vary, depending on the specialisation that you take in the major.
A glimpse of subjects that are offered in BSc in Sports, Exercise, Health Sciences at University of Birmingham:
Year 1
Exercise Biochemistry
Functional Anatomy
Sport, Exercise and Health Psychology
Becoming a Researcher in Physical Activity and Health
Introduction to Science Communication
Human Physiology and Exercise
Year 2
Exercise Metabolism
Exercise Physiology
Sensorimotor neuroscience
Developing as a Researcher
Data science and statistical analyses
Innovation and Professional Practice in Sport
Linking theory and practice in sport and exercise
Year 3
Research project
Civic Engagement
Sport Psychophysiology
Motivation in Sport and Exercise Settings
Project
Environmental Physiology
Character Development in Sport & Exercise
Molecular adaptation to training
Sociology of Sport: Participation & Performance
What are the skills and characteristics needed for Sports Science course?
Check the following qualities before you decide on taking this course to ensure that you're prepared:
1. Knowledge of the Human Body
This is a major skill if you seek a career in sports science. You have to understand the functions and structures of body parts and organs. How do they work? How come something is not functioning properly? What is the cause of a recurring injury?
2. Measurement and analysis ability
You need to know how to use measuring tools such as rulers, thermometers, scales, and weighing scales so that you will understand the reason someone is losing weight, or getting sick all the time, or even see how often someone gets hydrated.
3. Laboratory Skills
Laboratory abilities are rather broad. There are a lot of different areas you can base your laboratory skills on, but for Sports Science, you need to know how a microscope works and what to use it for, the purpose of a pH meter, understanding of X-Ray equipment, precision balance, and a lot more!
4. Teamwork
Teamwork can eventually lead to good communication skills. Sports are often practised in teams, and therefore it is important to understand each other and know how to deal with conflict. How are you supposed to win a game or contest if the teamwork is failing?
5. Research Skills
With research skills you will be able to evaluate data and text related to sports science, to solve problems, and write a lot of research reports.
6. Motivational Skills
With a Sports Science degree, you can also choose to be a coach. An important task of a coach is to keep the team spirit in the game and motivate all his trainees for an outstanding result.
Time Management Skills
This skill is important if your workload is extending to a great deal. You need to plan and schedule your time to work on tasks that have priority. There are different ways to plan and schedule your time; make a to-do list, try to multitask, make sure your team is organised, manage interruptions, set personal goals for yourself, and try to motivate yourself.
What are the top Universities in the UK for Sports Science course?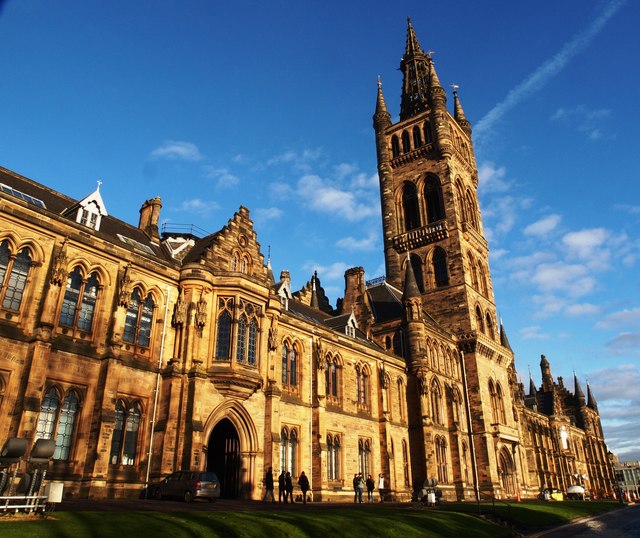 Source: Glasgow Guardian
The table below showcases the top universities in the UK for their Sports Science course, according to QS Universities:
| | |
| --- | --- |
| University | Location |
| | Glasgow, Scotland |
| | Birmingham |
| | Leicester |
| | England |
| | Manchester |
| | England |
| | Exeter, England |
| | Leicester |
| | Essex, England |
| | Hampshire, England |
Also read:
What is the career outlook for Sports Science graduates from the UK like?
As mentioned previously, the career opportunity for this major is great and can always be found across industries and sectors.
Here are some of the career options that you can consider as a graduate:
Exercise physiologist, work to analyse the fit condition of a patient in order to maintain their desired fitness level
Fitness centre manager, work to multitask on various things, from recruitment to training of staff, and all administration work in a fitness centre
Personal trainer, work daily to train athletes and clients routinely to optimise their exercise and minimise the chances of injury
Sports administrator, work to do administrative work of certain sports club
Sports coach, responsible to plan, manage and convey the activities that individuals and teams need to work on. Coaches will train the right techniques and tactic in each game
Sports therapist, work to utilise their theoretical and practical knowledge to help aid any sports-related injuries as well as advising ways to prevent them.
The wage that you will make while working in this field in the UK is comparatively high, but it is not the same across, depending on the occupation.
The below table showcases the different types of jobs that a graduate from Sports Science in the UK and the expected salary according to PayScale:
| | |
| --- | --- |
| Occupation | Estimated Salary |
| Exercise Physiologist | EUR 48,000 - 70,000 per year |
| Personal Trainer | EUR 28,000 - 58,000 per year |
| Sports Coach (Professional sports club) | EUR 30,000 - 80,000 per year |
| Sports therapist (physical therapist) | EUR 30,000 - 60,000 per year |
How long is the duration of studies for Sports Science course in the UK?
The duration of studies will depend on the level of studies that is taken.
| | |
| --- | --- |
| Bachelor's Degree | 3 years |
| Master's Degree | 1-3 years |
What are the entry requirements for Sports Science in the UK?
Each university has different entry requirements and the list below does not generalise the entry requirement of universities in the UK as a whole.
Undergraduate

SPM

A pass in SPM / O-Level or equivalent with 5 credits including English and Mathematics with a pass in Bahasa Melayu and History in SPM

English

IELTS (minimum 6.0 overall), TOEFL (minimum 550 or 80)

A Level

Min. ABB - AAA with a balance of Math and English.

International Baccalaureate Diploma

32 points overall and 6,6,6 - 6,5,5 in Higher level subjects

Diploma or Foundation

Min. CGPA 2.67

Additional pre-requisite

Personal statement (for some universities)

Postgraduate

Bachelor's Degree

CGPA minimum 2.5 - 3.0

Working experience

Min. 6 months (vary on the universities)

English

IELTS (minimum 6.5 - 7.0 overall), TOEFL (minimum 650 or 102)

Additional prerequisites

Personal Statement (for some universities)

Supporting documents

Recommendation letter and updated CV
How much is the tuition fee to study Sports Science courses in the UK?
There is a different variant to tuition fees in the UK, depending on the course and university that is chosen.
The estimated tuition fee per year for Sports Science course in the top universities in the UK can be seen here:
| | |
| --- | --- |
| Programme | Estimated Fees (per year) |
| Bachelor's Degree | £15,000 - 25,000 |
| Master's Degree | £12,000 - 22,000 |
The fee above only covers the tuition fee and not other additional fees nor living expenses.
Living expenses of students in the UK depend on the location of the university and the city that you live in.
Also read: Want To Study In UK With A Limited Budget? Check Out Our Compilation Of The Most Economical Universities There
---
FAQ
1. What is the difference between Exercise Physiologist and Sport Scientist?
Exercise physiologist vs Sports scientist
Exercise Physiologist (EP): the delivery of exercise and behavioural modification programs for the prevention and management of chronic diseases and injuries
Sports Scientist: assist sportspeople to achieve their best possible sporting performance.
2. Is Sports Management in demand?
If anyone knows anything about sports, it's that it's a vast field. According to Forbes, the North American sports market is expected to greatly grow its value in the next year or so
3. Does a career in sports allow you to travel?
Sports management jobs may be desk-bound or road warrior-worthy, depending on the specific assignment.
Athletic managers that deal with hiring and firing may find themselves working behind the desk most of the time. But if they take charge of athletes' training, promotions and marketing may have to be with the team during their out-of-town commitment
4. How do I choose the best university for Sports Science course?
You should always be prioritising a university that suits yourself. There are many factors to consider, such as campus environment, location, facilities and tuition fee.
You can contact our counsellors to have a better guide and consultation regarding this.
5. When can I enrol to a university in the UK?
If you're interested to continue to study in the UK, the general admission will be different for each university.