Agriculture is a field that will never die, catering to the demand of civilisation by filling in the tummies. The food that we all have in our plates are the output of agriculture, making the field of agriculture a multi-billion industry. Agriculture is no longer the traditional farming with indigenous knowledge and tools like axe, hoe and stick.
The evolution of agriculture has greatly improved the form of extensive and sustainable farming with cutting edge technology like drone farming, plants genetic modification and water monitoring devices.
If you are curious about the technology behind modern agriculture, then you should consider studying a course in Agriculture to turn your interest into a career. Read on to find out more on what Agriculture can offer you.
Also read: Study in UK Guide
What is Agriculture all about?
Agriculture is the science and art of cultivating plants and livestock. It is not simply about ploughing land or keeping sheep and cattle on the farm. Farmers have a huge contribution in helping humanity and the ecosystem by applying knowledge to produce food.
In order to achieve that goal, one has to understand the science behind soil, water, climate and many more. You will also learn about the agriculture supply chain and distribution management. From farm to food in plates, there is a lot of wisdom behind it!
50% of the world population still relies on traditional farming where environmental impacts are not considered, causing irreversible pollution. The agriculture in modern days concerns about conservative agriculture to grow food while conserving lands to reduce deforestation and soil erosion.
What are the specialisations in Agriculture?
A degree in agriculture is no longer just for those only interested in farming, but also for those interested in biosciences, economics and supply chain management. In agriculture, there is a wide range of knowledge to be acquired in order to achieve sustainable farming. Below are a few of the disciplines you can learn:
1. Animal Science
Different from zoology, animal science is all about the study of animals that are under the control of humankind, especially livestock species like cattle, sheep, horses, pigs and poultry. You will learn about the production and management of farm animals. This course also studies about companion animals like dogs, cats and many exotic animals.
2. Food Science
In food science, you will study everything about food like food chemistry, food engineering, food preservation and food packaging. You will also learn about the nature of food to improve foods for the consuming public. Food Science brings together multiple scientific disciplines and incorporates concepts from biochemistry, physics, chemistry and microbiology. You will learn how agriculture can deliver food to the consumers' table.
3. Agricultural Engineering
Agricultural Engineering focuses on the design, construction and improvement of farming equipment and machinery. In this course, you will learn about how to integrate technology with farming to increase efficiency and create evolutionary tools in farming. Agricultural infrastructures like dams, water reservoirs and warehouses are also one of the main focuses in agricultural engineering. This course also stresses on creating pollution control solution in farming.
4. Agroecology
This course teaches the origin of minerals that are important in agricultural activities and its applications. In order to grow crops, soil in land requires a certain level of nutrients. You will learn about the methods to control mineral and nutrient level of the soil. Everything about soil in agriculture!
5. Environmental Science
Environmental Science is an interdisciplinary approach to study about the environment which includes ecology, biology, marine science, mineralogy, zoology and many more. In this course, you will be able to understand the environment as a whole from different aspects.
What are the entry requirements and qualifications?
The entry requirement and qualifications for different institutions in the UK varied. Make sure that you check on the official portal of your desired institutions before applying. Generally, universities in the UK have a high reputation and requirement for admission, Considering 3+1 or 2+2 degree from local universities could be a good choice to secure a place in UK universities.
Generally, SPM results are only applicable to enter a UK institution at Foundation or A-Level certification. For undergraduate applications, STPM and SPM submissions must be accompanied by further evidence of English Language proficiency. Here are some of the minimum requirements for reference:
| | |
| --- | --- |
| A-Level | A or B with relevant subjects such as biology, chemistry or geography |
| IELTS | 6.0 overall with no lower than 5.5 in any one component |
Universities and Colleges Admissions Service (UCAS) is a government agency to help students with the process of applying to study in universities across the UK. Remember to check out UCAS for more related information!
Also read: Top things international students value when studying in the UK
What are the job opportunities?
It is very likely that you are going to work outside most of the time, which could be physically demanding. Other than being a farmer, there are plenty of job opportunities in the field of agriculture. Here are some of them for your reference:
Agricultural Engineer
Health and Regulatory Inspector
Crop Production Technician
Animal Breeder
Ranch Manager
Aquaculturist
Soil Conservationist
Consultant
Food Scientist
Animal Geneticist
What is the salary prospect for graduates of Agriculture in UK?
Choosing a study field is very important as it will affect your future career direction. One of the concerns arises is the salary range with the degree. Let's check it out:
| | | |
| --- | --- | --- |
| Occupation | Salary in USD | Salary in MYR |
| Food Scientist | $ 69,192 per year | MYR 270,000 per year |
| Agriculture Engineer | $ 65,720 per year | MYR 190,000 per year |
| Crop Production Technician | $ 54,487 per year | MYR 160,000 per year |
Universities in UK that offer Agriculture and related subjects
In 2015 the UK government officially crowned Agriculture the fastest growing subject in the UK, making Agriculture courses being one of the popular choices for international students. You can find some of the universities offering the courses here:
1. University of Nottingham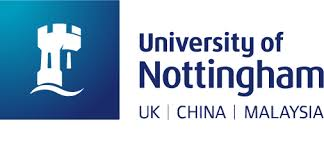 University of Nottingham is a research-focused campus university which has been described as "the nearest thing Britain has to a truly global university" by the Times, with campuses in Malaysia and China as well as the UK. This would be an affordable choice if you wish to study in the UK when you can study for 2 years in Malaysia before transferring to the UK. University of Nottingham provides a wide range of agriculture-related courses like Agriculture and Livestock Science, and Agriculture and Crop science.
2. University of Bristol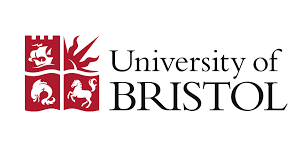 Ranked 49th in the world and 9th in the UK by the QS World University Rankings 2020, University of Bristol is internationally recognised for providing students with world-class degrees that prepare them for the world of work. With 23,000 students from more than 150 different countries, international students will become part of a global campus.
What's more interesting is that all new first-year international undergraduates and postgraduates are guaranteed a place in university accommodation. In 2019, the university is investing £1,000,000 to help the brightest and best international students come to Bristol. Sounds awesome, isn't it? University of Bristol offers the degree of Veterinary Nursing and Companion Animal Behaviour for all the animal lovers out there!
3. University of Glasgow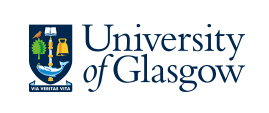 A prestigious institution, University of Glasgow has been educating students since 1451. Ranked in the top 100 universities in the world, Glasgow is the fourth-oldest higher education provider in the UK and was given the title of Scottish University of the Year by the Good University Guide in 2018. University of Glasgow provides multiple master degrees that are related to agriculture. You can find Animal Welfare Science, Ethics and Law, and Wildlife and Livestock Management here!
4. University of Aberdeen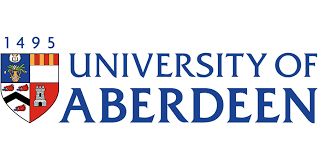 University of Aberdeen, founded in 1495, is the fifth oldest university in the UK. Ranked in the top 1% of the world's universities, graduates from the Engineering and Technology departments earn the highest salaries in the UK, while 96.6% of graduates from all departments manage to secure a job within six months of leaving. University of Aberdeen offers master of Applied Marine and Fisheries Ecology, and Environmental and Forest Management that can definitely enrich your experience in the field of agriculture.
5. Bangor University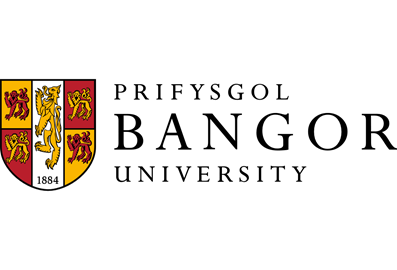 Bangor University is also in the top 10 universities in the UK for student satisfaction. Located in Bangor, the University is well-known for its low cost of living compared to other places in the UK. The University was also given a 'Gold' rating in the Teaching Excellence Framework with its prestigious teaching method. This is definitely the quality you can trust. What is more impressive is that Bangor University offers up to 22 agriculture-related courses, ranging from forestry to fishery and environmental subjects.
6. Nottingham Trent University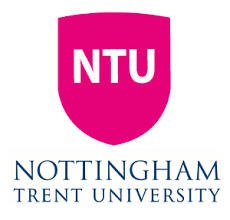 Also located in Nottingham, Nottingham Trent University is a public research university which is the 13th largest university in the UK with 29,370 students. It was named the Guardian University of the Year in 2019, as well as being named Modern University of the Year 2018 by the Times and Sunday Times Good University Guide. Nottingham Trent University is also one of the 59 universities across the UK which has been awarded a 'Gold' ranking in the Teaching Excellence Framework. It offers many agriculture-related courses like Animal Health and Welfare and Equine Sports Science. Visit its official website for the full list of agriculture courses!
Also read: