The world of work is changing rapidly. Employers seek flexible, well-informed graduates who are sophisticated communicators and analytical thinkers.
The Humanities and Social Sciences subjects provide a broad understanding of the world in which we live, and how people can participate as active and informed citizens with the high-level skills needed for the 21st century.
From public relations to marketing to journalism to diplomacy, you'll be equipped with plenty of skills to combat the competitive job market!
Also read: Study in Singapore Guide
What is Humanities and Social Sciences all about?
Humanities and Social Sciences is the study of human behaviour and interaction in social, cultural, environmental, economic and political contexts.
The Humanities and Social Sciences have a historical and contemporary focus, from personal to global contexts, and consider challenges for the future.
What's the difference between Humanities and Social Sciences?
The subjects in humanities include philosophy, history, literature, religion, music and the human condition. Whereas social science is more related to human behaviour, it is a scientific study of human society and social relationships among individuals within a society. The field of study here is criminology, gerontology, law, political science, psychology and human development.
What are the major courses in Humanities and Social Sciences?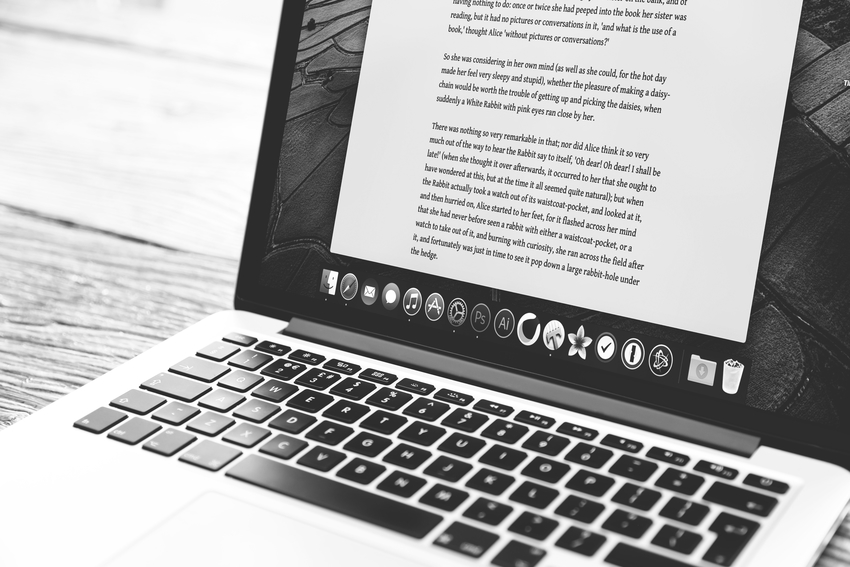 Human and Social Sciences as a whole has many major fields, which include but are not limited to:
1. Anthropology
The word "Anthropos" in Ancient Greek means "human being" and Anthropology is a science of the totality of human existence, divided into four sub-fields: archaeology, physical or biological anthropology, anthropological linguistics and cultural anthropology.
The goal of anthropology is to provide a holistic account of humans and human nature and Anthropology courses can easily be found in different institutions in China.
2. Political Science
Political science is an academic and research discipline that deals with the theory and practice of politics and the description and analysis of political systems and political behaviour.
There are many subfields in Political Science, including political economy, international law, international relations, public administration, public law, political theory and philosophy and many more.
Political Science is methodologically diverse and appropriates many methods originating in social research.
3. Psychology
Psychology is an academic and applied field involving the study of behaviour and mental processes, which comes from the Ancient Greek "psyche" (soul) and "logy" (study). It also refers to the application of such knowledge to various spheres of human activity, including problems of individuals' daily lives and the treatment of mental illness.
It is different from biology and neuroscience in that it is primarily concerned with the interaction of mental processes and behaviour, not simply the biological processes.
4. History
History is the story of humankind and how the past has influenced the present. It involves more than facts, dates and events and explores the different ways in which societies, cultures and nations have evolved from the days of ancient civilisation to the present.
As a historical studies student, you will learn about historical developments, events, social and cultural conditions, major turning points and the lives of people who shaped them.
5. Sociology
Sociology is the systematic study of society, pattern of social relationships, social interaction and culture of everyday life, which the goal is to develop a body of knowledge about social order, acceptance and change or social revolution on subjects ranging from micro-sociology level of individual agency and interaction to the macro level of systems and the social structure.
The focuses of sociology include social stratification, social class, religion, social mobility, gender and more.
What kind of subjects are taught in Humanities and Social Sciences course?
The subjects that you come across will vary, depending on the specialisation that you take in the major.
A glimpse of subjects that are offered in Bachelor of Social Sciences (Sociology) in National University of Singapore:
Core Modules
Methods of Social Research
Making Sense of Society
Social Thought and Social Theory
Practising Anthropology and Sociology
Health and Social Behaviour
Communication and Social Structure
Welfare and Social Justice
Social Policy and Social Planning
Contemporary Social Theory
Sociology of Popular Culture
Elective Modules
Media and Culture
The Sociology of Food
Gender Studies
Understanding Globalisation
Race and Ethnic Relations
From Modernization to Globalization
Law and Society
What are the skills and characteristics needed for Humanities and Social Sciences course?
To be able to succeed in the field of Humanities and Social Sciences, you will need various types of skills to equip yourself. Among all the important skills that are needed in any field, you will find these skills useful for a career in the legal sector:
1. Communication Skills
Language is one of the most fundamental tools of a legal professional. It is no doubt that communication skills, whether it's oral or written, are equally important to convey information in clear, concise and logical terms.
Without oral and written communication skills, you'll struggle to carry out duties of a solicitor effectively in the court and when you are drafting letters and legal documents.
2. Questioning
Questioning skills are critical to your success as a legal professional and the ability to ask questions effectively can greatly impact your career in this field.
From simply interacting daily with other colleagues and clients to questioning witnesses on the stand, you will need some important questioning techniques like funnel questioning, asking probing questions, asking leading questions and asking rhetorical questions.
3. Analysing, Researching and Evaluating Skills
Being in the legal sector, reading large amounts of information and facts and figures is a part of the routine you cannot skip. Among the massive amount of information, the key is being able to identify what is relevant and what is not so that important points will not be missed out.
When doing the background study of a case, drafting legal documents and advising clients on complicated issues, researching and evaluating skills are important too.
4. Critical Thinking
Critical thinking is important in all fields of study, including Humanities and Social Sciences. No matter which field you are in, critical thinking skills are important to help you analyze situations and make informed decisions.
In the field of Humanities and Social Sciences, you will need to be able to understand problems, think critically and devise solutions to problems related to your clients to help them solve their problems.
What are the top Universities in Singapore for Humanities and Social Sciences course?
The table below showcases the top universities in Singapore for their Humanities and Social Sciences course, according to QS Universities:
University

Programs Offered

Bachelor of Social Sciences (Hons) in Economics and Law
Bachelor of Social Sciences (Hons) in Communications
Bachelor of Social Sciences (Hons) in Geography
Bachelor of Social Sciences (Hons) in Sociology
Bachelor of Social Sciences (Hons) in Political Science
Bachelor of Social Sciences (Hons) in Psychology

Bachelor of Arts in History
Bachelor of Arts in Psychology
Bachelor of Arts in English
Bachelor of Arts in Linguistics
Master of Social Science
PhD in School of Humanities

Certificate of Higher Education in Social Sciences

Bachelor of Social Science (Psychology/Political Science/Sociology)
Bachelor of Social Science (Politics, Law and Economics)

Bachelor of Public Safety and Security
Bachelor of Social Work with Minor
Also read: University Rankings in Singapore
What is the career outlook for Humanities and Social Sciences graduates from Singapore like?
As mentioned previously, the career opportunity for this major is great and can always be found across industries and sectors.
Here are some of the career options that you can consider as a graduate:
Business analyst
Journalist
Consultant
News producer
Copywriter
Educator
Research scientist
Foreign service officer
HR executive
Market researcher
The wage that you will make while working in this field in Singapore is comparatively high, but it is not the same across, depending on the occupation.
The below table showcases the different types of jobs that a graduate from Humanities and Social Sciences in Singapore and the expected salary according to PayScale:
| | |
| --- | --- |
| Occupation | Estimated Salary |
| Business analyst | SGD 73,000 - 120,000 per year |
| Journalist | SGD 50,000 - 100,000 per year |
| Consultant | SGD 60,000 - 120,000 per year |
| News producer | SGD 40,000 - 70,000 per year |
| Research scientist | SGD 80,000 - 130,000 per year |
| Foreign service officer | SGD 70,000 - 80,000 per year |
Also read: Salary outlay in Singapore
How long is the duration of studies for Humanities and Social Sciences course in Singapore?
The duration of studies will depend on the level of studies that is taken.
| | |
| --- | --- |
| Bachelor's Degree | 3 years |
| Master's Degree | 1-2 years |
What are the entry requirements for Humanities and Social Sciences in Singapore?
Each university has different entry requirements and the list below does not generalise the entry requirement of universities in Singapore as a whole.
Undergraduate

STPM

A pass in SPM / O-Level or equivalent with 5 credits including English and Mathematics with a pass in Bahasa Melayu and History in SPM

English

IELTS (minimum 7.0 overall), TOEFL (minimum 600 or 100)

A Level

Good passes in at least 3 GCE A-Level subjects and General Paper

International Baccalaureate Diploma

Good results

A good score for SAT Critical Reading / Evidence-Based Reading and Writing

Additional pre-requisite

Interview or written test (for some universities)

Postgraduate

Bachelor's Degree

Good results

Working experience

Min. 6 months (vary on the universities)

English

IELTS (minimum 7.0 overall), TOEFL (minimum 650 or 100)

Additional prerequisites

Pass interview (for some universities)

Supporting documents

Recommendation letter, updated CV
Also read: General student Visa Requirement in Singapore
How much is the tuition fee to study Humanities and Social Sciences courses in Singapore?
There is a different variant to tuition fees in Singapore, depending on the course and university that is chosen.
The estimated tuition fee per year for Humanities and Social Sciences course in the top universities in Singapore can be seen here:
| | |
| --- | --- |
| Programme | Estimated Fees (per year) |
| Bachelor's Degree | SDG 20,000 - 27,000 |
| Master's Degree | SGD 30,000 - 40,000 |
The fee above only covers the tuition fee and not other additional fees nor living expenses. Living expenses of students in Singapore depend on the location of the university and the city that you live in.
Also read:
---
FAQ
1. Is a degree in Humanities and Social Science enough to be a psychologist?
It depends on the area of psychology that you want to venture in. If you're looking into clinical psychology or therapy and counselling, you will need a Master to top up your qualification.
You can still work in the line of psychology, such as social psychology that allows you to work in an academic setting.
2. How do I choose the best university for Humanities and Social Sciences course?
You should always be prioritising a university that suits yourself. There are many factors to consider, such as campus environment, location, facilities and tuition fee.
You can contact our counsellors to have a better guide and consultation regarding this.
3. When can I enrol to a university in Singapore?
If you're interested to continue to study in Singapore, the general admission will be different for each university.
Generally, for Humanities and Social Sciences degrees, only one intake is open all year long. For instance, National University of Singapore opens its intake in early August every year.