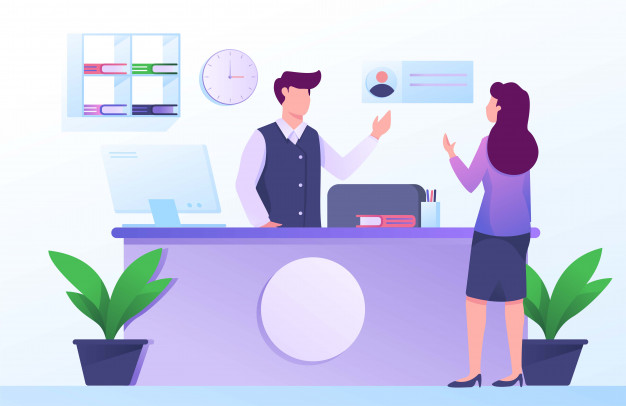 Hotel Management and Hospitality is considered one of the fastest-growing industry that is constantly evolving and changing, and Tourism Management is one of its major courses that is popular among Malaysian students.
You can find most of the local universities offering this course with different specialisations, so you can easily look up on the internet for some of the best institutions that offer a relevant diploma or degree.
Despite political and economic uncertainties, the industry has shown little signs of slowing down.
By working in the field, you will have a rewarding career in different countries and a chance to make unforgettable memories.
The guide below contains details of the Tourism Management programme in Malaysia.
But first, you need to know that the sector is made of different specialisation areas such as:
Accommodation Management
Tour and Travel Management
Meetings and Event Management
Food and Beverage Management
Relaxation Industry
What are the differences between Hotel Management and Hospitality?
Hotel Management is a course that focuses primarily on the management of daily hotel functions. It starts from when the guest arrives at check-in at the front desk to the time that they check out of the hotel.
Hospitality differs in the sense that, it focuses on attending and taking care of the needs of the hotel guests. These are not limited to the hotel facilities and facilities but extends to restaurants, offices, institutions and etc.
Why study tourism management in Malaysia?
1. High quality education system
Malaysia has a critically acclaimed education system. Its university institutions are amongst the international ranking of the world's finest universities. In tourism management, some of these institutions have produced and nurtured the region's best practitioners.
2. Explore diverse cultures
Malaysia is a melting pot of cultures consisting of thirteen states and three federal territories. It is a true reflection of great tourism as it shares different races and ethnic groups living peacefully in a multi-cultural region.
3. Affordable cost of living
Compared to European countries, the cost of living is much cheaper for students and residents alike. It is 46% lower than it is in the United States. As an example, the house rent in Malaysia is 73.14% lower than it is if you were to live in the US.
4. Partial and fully funded scholarships
The Malaysian government and universities offer partial and fully-funded scholarships and grants to local and international students alike. You have the opportunity to apply if you have excellent academic records and was active in extra-curricular activities. They include tuition fees, monthly allowance, medical insurance and annual grants for books and travel.
What skills do I need to have?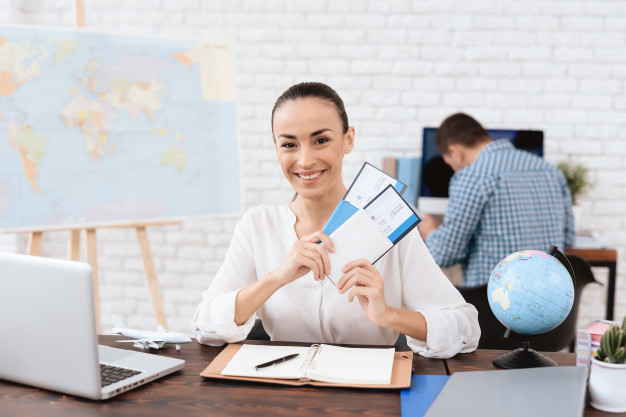 1. You have great customer service skills
It is important to give the best front and remain professional even on challenging occasions. You need to be able to stay patient to meet their needs and wants and deliver a good service to them.
2. You have clear communication skills
You will be facing different people from different cultural backgrounds, ages and nationalities on a daily basis. It is important that you present yourself professionally and communicate in a clear and understandable manner.
3. You have good problem-solving skills
You need to think on your feet and solve any problems efficiently. For example, if a hotel guest has trouble with their room, you can offer them complimentary drinks as you prepare a new room for them. This leaves a good impression!
4. You pay attention to detail
Your attention to detail will make or break your reputation. You need to be able to spot any mistakes in the billing details or any missing ingredients in the kitchen. Also, it's best that you remember small details about your guests, such as their preferred rooms and even beverages!
What are the entry requirements and qualifications?
In order for candidates to be eligible for consideration, they must possess these general entry requirements. Applicants are advised to refer to their chosen institution for more details.
Admissions are usually based on GCE O-Level or any equivalent results. Candidates who speak English as a second language are required to provide English proficiency test scores as TOEFL, IELTS or SAT with a minimum grade of 6.
Applicants need a minimum of three credits which includes a pass in both Bahasa Malaysia Language and History.
Tourism management course fees in Malaysia
Naturally, the fees depend on the institution that you choose. You can find out more by visiting the websites of the universities.
| | |
| --- | --- |
| Course Level | Fees |
| Diploma Courses | RM 10,000 - RM 32,500 |
| Undergraduate Courses | RM 15,000 - RM 50,000 |
| Master's Degree | RM 15,000 - RM 50,000 |
How long will the programme take?
| | |
| --- | --- |
| Course Level | Course Length |
| Diploma | 2 - 2.5 years |
| Undergraduate | 3 - 4 years |
| Master's | 1 year |
Careers in tourism management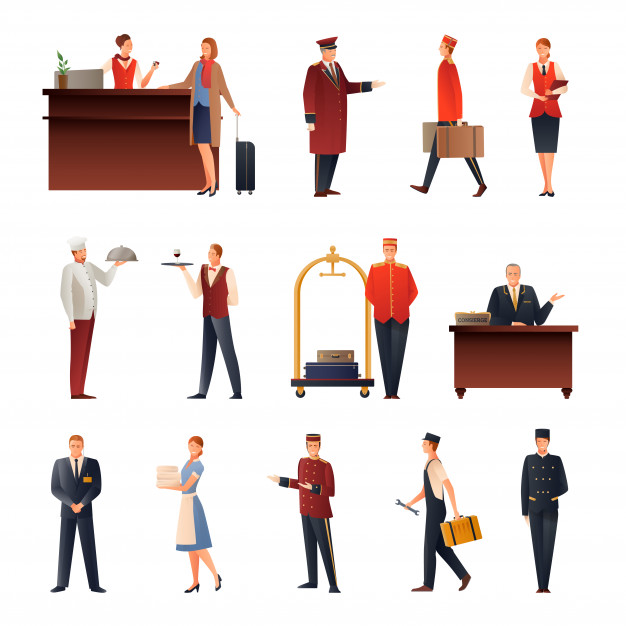 Graduates will be able to embark on an exciting career in the industry. Depending on which roles you choose, you will be prepared to take on these roles:
1. Travel Agent
Travel agents make the travel planning process smoother and easier. They work directly with individuals and groups to research, plan and book trip destinations, accommodation and transportation. They may even make suggestions on holiday activities based on the client's requirements and needs.
2. Hotel Manager
Hotel Managers oversee hotel operations: recruiting; supervising staffs; housekeeping; marketing and promoting the establishment. They ensure that staffs have a pleasant stay with the best facilities and services provided.
3. Tour Operator
Tour Operators prepare or create holiday packages for travellers. They provide travel itineraries for different destinations and help put together attractions and activities as well as transfer people from the airport and handle hotel bookings.
4. Event Organiser
Event Organisers, as the name suggests, organise any event or conference. They sit down with clients to figure out the purpose, theme, and number of the guests of the event. They also coordinate the event of the night and ensure everything is run smoothly.
5. Executive Chef
An Executive Chef is the head cook who runs the kitchen in a restaurant establishment, hotel and country club. They manage the necessary food supplies and equipment and assigns cooking tasks in his team of kitchen workers.
Best universities in Malaysia to study tourism management
1. UOW Malaysia KDU University College - Penang Campus
Established in 1983, UOW Malaysia KDU University College - Penang Campus is one of the premier educational institutions in Malaysia. It boasts a gold-standard of academic and teaching expertise and is home to regional and international students from over 64 countries.
2. Tunku Abdul Rahman University College
Since 1969, Tunku Abdul Rahman University College (TARC) has been providing excellent teaching and learning services. It is home to over 28,000 students from 20 different countries. It offers dual award qualification that is in collaboration with international partners to provide students with international exposure.
3. Asia Pacific University of Technology and Innovation (APU)
Asia Pacific University of Technology and Innovation (APU) is amongst Malaysia's Premier Private Universities and is where a unique fusion of technology, innovation and creativity works effectively towards preparing graduates for significant roles. APU has earned an enviable reputation as an award-winning university through its achievements in winning prestigious awards at national and international levels.
4. First City University College
First City University College is located in Bandar Utama. It boasts state-of-the-art facilities and strong industry links to established institutions.
5. Universiti Kuala Lumpur (UniKL)
Established in 2002, Universiti Kuala Lumpur (UniKL) a technical education owned by Majlis Amanah Rakyat (MARA), an agency under the Ministry of Rural and Regional Development. It has over 14 institutes offering a wide range of training programmes.
6. UCSI University
UCSI University (Kuala Lumpur) is one of the leading universities in Malaysia. It ranks at 347 in the QS World University Ranking 2022. It is known to introduce industry-relevant programmes and has been listed as a tier-5 university in the SETARA university ranking.
7. SEGI University
SEGI University is a private higher education provider in Malaysia. It was formerly known as SEGI University College until the Ministry of Education upgraded it to university status.
8. Brickfields Asia College
Brickfields Asia College is a college that has a partnership with over 100 world-class degree and professional educational qualifications in both regional and international locations.