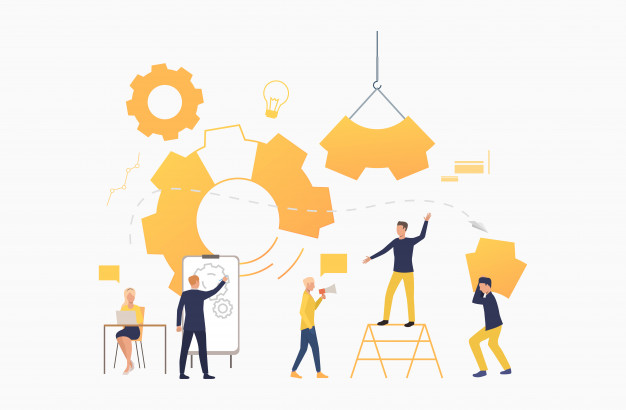 In modern life, the interaction between humans and machines is almost certain.
Machines have become an inseparable part of human life.
For instance, one issue that is developing globally at this modernity is the replacement of human labor by robots.
In developed countries, many heavy works have been replaced by robots. Human labor replacement has been applied in various fields, such as agriculture, manufacturing, logistics, and health and public relations.
It takes a lot of workers with expertise in the machinery field to deal with this trend.
What Is Mechanical Engineering?
The human labor replacement by robots has received a lot of attention due to its effectiveness. This improvised working situation falls under the mechanical engineering field.
Mechanical engineering is a course that involves understanding objects and systems in their movements.
In other words, mechanical engineering focuses on designing, producing, and operating machinery- simple and complex.
The role of mechanical engineering is to turn a concept into an existing product. Therefore, mechanical engineers must estimate a product's energy, manufacturing requirements, and subsystems.
It is to develop its functionality, appearance, and reliability. Following the procedures above helps to determine the best way to produce a successful product.
Besides, the development of mechanical technology and robotics has increased the demand for graduates majoring in mechanical engineering.
Therefore, if you are interested in mechanical engineering, many Malaysian universities and colleges offer this program.
You can find many universities and colleges in Malaysia that offer high-quality mechanical engineering programs.
Also read: Engineering courses in Malaysia
Why Study Mechanical Engineering in Malaysia?
Here are top 3 reasons why you should study mechanical engineering in Malaysia:
1. Various specialization choices
Due to the high demand for engineering graduates, universities and colleges in Malaysia offer specialization in mechanical engineering.
Mechanical engineering is an interesting branch involving robotics, mechatronics, thermal engineering, and others.
With that, university students can choose a specialization they are interested in and align with a high-demand job market.
2. High-income potential
Did you know that engineering is a popular working field in Malaysia?
Although working as an engineer is complex, this field offers high-income potential.
Especially in mechanical engineering, the graduates must apply both knowledge and skills in their working field.
Their skills are crucial for designing, analyzing, and maintaining mechanical systems and processes.
Aside from that, they also have to meet the needs of international companies oriented toward global trends.
3. Opportunities to join an international career
The best universities in Malaysia have been recognized by various accreditors locally and internationally.
Mechanical engineering graduates from Malaysia have been recognized by various companies and institutions in the fields of machinery, robotics, and mechatronics with an international career path.
Subject That Are Taught In Mechanical Engineering
If you wish to pursue the Mechanical Engineering course, you will learn machine design, thermodynamics, and machine design.
However, the course is varied as it depends on your specialization.
For example, here are some of the courses that you will study in mechanical engineering that you can find at Taylor's University:
Year 1
Engineering Mathematics I
Engineering Mathematics II
Numerical Methods and Data Analysis
Engineering Design
Year 2
Thermodynamics & Heat Transfer
Engineering Statics
Engineering Fluid Mechanics
Introduction to Electronics & Electrical Power Machines
Engineering Design and Project Management
Computer Aided Engineering
Properties and Applications of Materials
Year 3
Manufacturing Engineering
Electronics & Microprocessors
Automatic Control and Instrumentation
Mechanical Vibration
Engineering Solid Mechanics
Advanced Thermofluid Engineering
Engineering Dynamics
Numerical Analysis for Engineers
Industrial Training
Year 4
Mechanical Engineering Group Project I
Mechanical Engineering Group Project II
Final Year Project I
Final Year Project II
Professional Engineers and Society
Important Skills For Mechanical Engineering Courses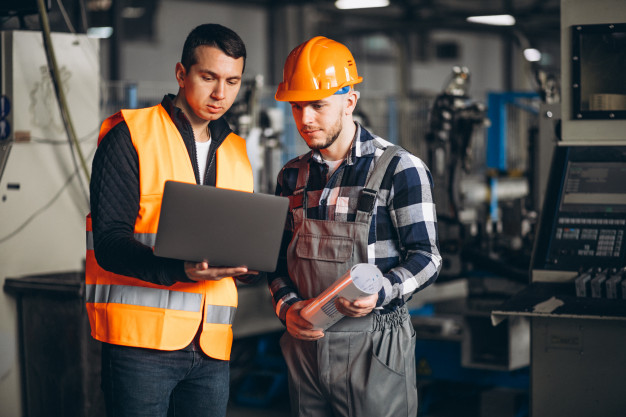 1. Critical thinking
If you choose a career in mechanical engineering, you need to have the ability to assess a problem and make decisions quickly.
Critical thinking skills will be crucial to your success in this field, as you must be adaptable and navigate a rapidly changing work environment.
This situation occurs because machinery and robotics constantly make new developments.
2. Loves mathematics and science
As the name suggests, engineering is about mathematical exercises.
Therefore, engineering majors are designed to equip graduates with strong reasoning and problem-solving abilities.
Engineers use mathematical principles to design and analyze mechanical systems.
Besides, they also use this calculation method to predict how materials will be under different conditions.
3. Technical proficiency
To be successful as a mechanical engineer, one must have expertise in using different software tools and programming languages.
These tools are used for tasks like computer-aided design (CAD), finite element analysis (FEA), and computational fluid dynamics (CFD).
Furthermore, a deep understanding of mechanical systems, thermodynamics, materials science, and mechanics is essential to design and optimize mechanical components and systems effectively.
4. Communication
Collaboration is a key aspect of mechanical engineering.
Strong communication skills are vital for presenting ideas and designs, documenting project progress, and working effectively with multidisciplinary teams.
Clarity in communication is essential to ensure solutions are properly understood and implemented.
Additionally, teamwork skills are crucial for working alongside professionals from diverse backgrounds, including civil engineers, electrical engineers, and project managers, to achieve project goals.
Mechanical Engineering Years of Study
Below is the duration of the programme listed according to their study levels:
Foundation / A-Level: 1 year
Diploma: 2 years
Undergraduate degree: 3 - 4 years
Master's degree: 2 -3 years
PhD: 1 - 2 years
Entry Requirements and Qualifications
Every university in Malaysia has different entry requirements. Still, generally, for every level of education, you need to fulfill the requirements below:
Diploma:
SPM with a minimum of 5 passes in Science subjects (Physics, Mathematics)
Bachelor's degree:
Foundation / A-levels in Science (Physics, Mathematics)
Pass 4 relevant subjects in STPM, including English
Admission into Year 2 upon completing a Diploma in the Engineering discipline
Master's degree:
Completed any relevant Degree or any equivalent International Degree with a minimum CGPA of 2.0
Doctorate (PhD):
Completed a relevant Master's Degree from a recognized institution or any equal International Institute
English language requirements (minimum):
TOEFL score 55
IELTS score of 5
Kaplan iBT 61
Pearson Test of English (PTE) 53
MUET Band 4 and above
Mechanical Engineering Study Fees
The average tuition fees for Engineering can vary from one institute to another according to different levels and qualifications. Here are the estimated tuition fees:
Foundation/ A-levels: RM 18,000 – RM 30,000
Diploma: RM 30,000 - RM 50,000
Bachelor's degree: RM 65,000 – RM 190,000
Master's degree: RM 75,000 – RM 125,000
PhD: RM 75,000 – RM 125,000
Mechanical Engineering Job Prospects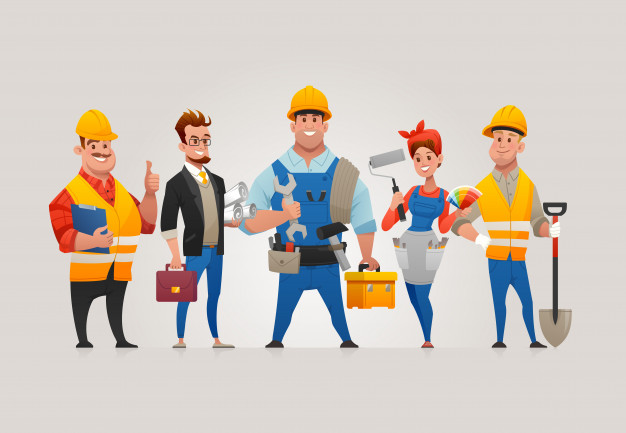 The main career prospects of mechanical engineering graduates lie in machine-related fields such as the manufacturing and automotive industries.
In addition, with increasing international interest in environmentally friendly energy and energy conversion, the field can also promise prospective careers.
After graduation, you can choose various professional careers in that field, depending on your course specialization.
Some mechanical engineering careers include:
Automotive specialist
Quality control analyst
Robotics specialist
Aerospace industry analyst
Biotechnology industry analyst
Manufacturing industry analyst
System quality control manager
Plant and system operators
Salary
The salary you can earn as a mechanical engineer in Malaysia is generally high, depending on the field of work.
Following are the general occupations taken by graduates majoring in mechanical engineering in Malaysia and their salary range (per year) according to PayScale:
Engineer: RM 32,000 - RM 40,000
QC Analyst: RM 28,000 - RM 38,000
Manufacturing Engineer: RM 30,000 - RM 42,000
---
FAQ
1. Do I have to master physics to study mechanical engineering?
The curriculum in mechanical engineering generally contains pure physics and applied physics courses. Hence, you must master all subjects in physics, starting from basic mechanics, fluid mechanics, thermodynamics, and electrical physics.
Aside from physics, you will need to master mathematics because courses in mechanical engineering will lead you to many algebra and calculus subjects. You also need to master chemistry to consider the concentration of materials and machine materials.
2. What is the difference between pure science and engineering courses?
In pure science, students will learn the facts of observations and the results of repetitive testing. This will produce theories about nature that can be communicated to the public.
In engineering, you will learn how these theories can be applied to improve the quality of people's lives.
3. How do I prepare myself for college in mechanical engineering?
In mechanical engineering, you will find courses related to advanced mathematics and physics.
You can prepare by challenging yourself with maths and physics exercises, moving from basic to complex problems.
You also need to get used to group learning, so it is important to have a discussion partner.
4. How do you choose a good campus to study in mechanical engineering?
Some factors that you should consider before choosing an engineering school include the campus environment, location, and price.
You can contact our Education Counsellor via email or phone number for more information about the top Malaysian universities offering Mechanical Engineering programs.