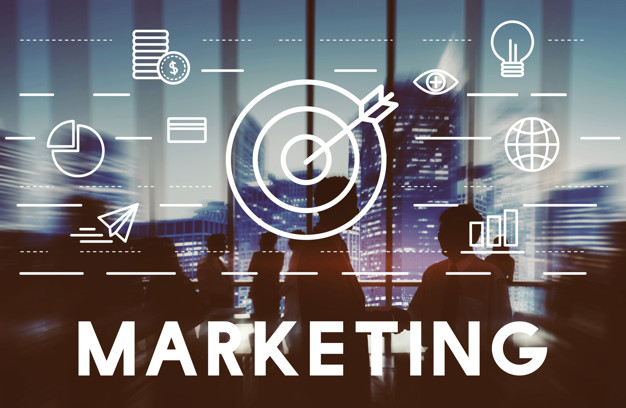 Have you ever thought why the chips packets are half-empty? Why do you think chocolates and mints are always near the cashier counters? These are some of the formulae by marketing professionals.
Markets value every teeny tiny information for business development and promotion. Many people assume that in business, marketing or marketing is sales.
Though sales only focus on sales, while marketing is the part that determines the marketing strategy.
Marketing can also be said as the spearhead of a company where when a product is made that is acceptable to consumers, the company will continue to run.
In addition to marketing products, other marketing tasks are to solve other problems such as product innovation, client relations, human resources and product management.
Why study Marketing in Malaysia?
Some of the reasons below will make you more confident to pursue your studies in Marketing locally:
1. Wide employment opportunities
As long as the business is still there, there is always a need for a marketing team to do their action. As explained above, marketing is the spearhead of a company or agency.
2. Internship opportunities
In general, every lecture in the field of marketing has an internship program ranging from six months to one year. All business have a marketing department in their organisation and they often would give opportunities for marketing interns to gain an internship experience
3. Attractive salaries
As we always know income in the field of marketing is always tempting.
Starting a career in marketing is not too much, but if you are consistent and persevere in pursuing a career, the future income you get can be promising.
Keep reading as we will be guiding you with more important guides on a few topics.
What is Marketing about?
What are the major fields in Marketing?
What are the subjects you will be studying in this course?
What are the important skills needed in this field?
What are the entry requirements and qualifications?
How long will you be studying in this programme?
How much are the average tuition fees?
What are the job opportunities?
Top Universities in Malaysia offering Marketing courses
---
What is Marketing about?
Marketing is an effort to meet the needs of consumers by doing some series of work such as making products or providing services, determining prices, determining the place of sale and no less important is offering products to consumers.
In this science, you will learn how to create marketing strategies, solve sales problems, set prices and the like. In addition, you will also learn to communicate and deal with your customers or clients.
Studying Marketing could be for any purpose either to start one's own business or to manage a bigger scale organisation. Marketing involves identifying, creating and communicating the value of the products or services to an audience.
For example, the 11.11 sale, a couple of years ago this was not even a trend yet but marketers come up with creative ways to promote their business products or services using online platforms and communicating with everyone through SMSs, newsletters etc.
What are the major fields in Marketing?
In Marketing, there are a number of major fields that students can further into. Some of the branches in the field that could interest you are listed below.
| | |
| --- | --- |
| Fields | Explanation |
| Advertising and Promotions | Involves marketing communications with the wider audiences via media, newsletters, billboards etc |
| Public and Media Relations | Involves managing and collaborating with external parties like media agencies for promotional communications |
| Market Research | Involves gathering valuable information from potential or current customers to facilitate strategic marketing decisions |
| Brand Management | Involves in dealing with preservation and cultivation of business goodwill |
| Sales | Business operations and strategies that involve in selling products and services in return for profit |
| Marketing Research and Methodology | Involves gathering information and research on consumer behaviour and current market trends |
What are the subjects you will be studying in this course?
Some of these subjects will be studied in this course :
Principles of Marketing
Business Law
Accounting
Finance
Consumer Behaviour
Marketing Research
Retail Marketing
Management
Economics
Digital Marketing
Marketing Communication
Market Research
Business Statistics
Commercial Law
Brand Management
Strategic Marketing
Product Innovation and Management
What are the skills and qualifications needed in this field?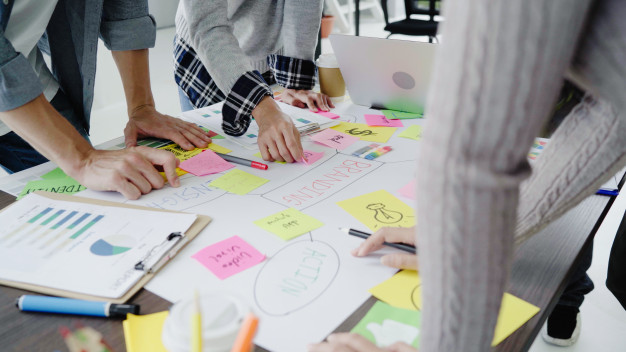 Furthering into this field one needs a number of skills to qualify. The field of Marketing requires specific skills that you might have already possess.
1. You love exploring into new ideas
Marketing is all about exploring and working on new ideas. As marketers work in various industries, they are required to come up with various ideas to create brand recognition and create product values according to consumer behaviour.
2. Good and persuasive communication skills
If you are friendly in nature and have good communication skills you are almost for this field. As you will be interacting with people for products or service marketing, it will be crucial to be able to communicate and interact confidently with others.
3. Able to work well with others
Marketing involves interacting with others working on product development and collaborate with outside parties like agents. This involves an environment of working with others.
4. Able to think out of the box
As a graduate majoring in Marketing, you are required to have problem-solving skills and be able to think differently from the others. Various jobs in the marketing world require a lot of fresh, innovative and creative ideas to be completed.
New ideas tend to be more acceptable and understood by consumers who are your target market.
How long will I study in this programme?
The study duration could vary from one institute to another. However, as a general estimate, we have compiled a general estimate of the duration according to the study levels and qualifications.
| | |
| --- | --- |
| Study Levels | Duration |
| Foundation/A levels | 1 year |
| Diploma | 2 years |
| Undergraduate Degree | 4 years |
| Master's Degree/PhD | 1-4 years |
What are the entry requirements and qualifications?
To successfully get admission into a Marketing degree or pathway programme, students must meet the minimum academic and entry-level English language requirements.
However, requirements could vary according to institutions. We advise you to refer to the institutions directly for more details.
For Diploma in Marketing:
Foundations / A levels in Arts/Commerce
SPM with minimum 5 passes
For Degree in Marketing:
Foundations / A levels in Arts/Commerce; or
Pass 4 relevant subjects in STPM, including English
For Master's Degree in Marketing:
Bachelor's Degree in Marketing related subjects
Completed any relevant Degree or any equivalent International Degree with minimum CGPA 2.5 from any equal International Institute
English language requirements:
TOEFL score 55
IELTS score of 5.5 (no bands below 5.0)
Kaplan iBT 61
Pearson Test of English (PTE) 53
How much are the average tuition fees?
The average tuition fees for Marketing can vary from one institute to another according to different levels and qualifications. Here's the average estimated tuition fees below :
| | |
| --- | --- |
| Programme | Estimated Fees (MYR) |
| Foundation/ A levels | RM15,000 – RM 30,000 |
| Bachelor's Degree | RM90,000 – RM150,000 |
| Masters | RM 75,000 – RM125,000 |
| PhD | RM 80,000 – RM150,000 |
What are the job opportunities after Marketing?
There are a number of job possibilities for a Marketing major. The right job will be dependent on your personal skills, preferences and personality.
Here are the career choices available for Marketing graduate:
| | |
| --- | --- |
| Career | Estimated Monthly Income (RM) |
| Marketing Executive | RM2,500 |
| Public Relations Executive | RM3,000 |
| Brands Consultant | RM3,500 |
| Marketing Consultant | RM3,500 |
| Advertising and Promoters Specialist | RM3,700 |
| Customers Relationship Associate | RM4,500 |
| Business Development Executive | RM2,500 |
Top 9 Universities in Malaysia that offer Marketing courses
After knowing all the information needed about studying marketing in Malaysia, it's time to discover the best universities you can consider to pursue in the country.
Besides academic ranking, having good facilities should also be taken into consideration while choosing your desired university.
Here are the best 9 universities that offer marketing programme: