Are you considering studying law in Malaysia? If so, you are about to enter an exciting field that is full of opportunities.
There are many areas that you can focus on when studying law. You will soon find out that there will always be a need for lawyers to provide legal services, no matter where you are in the world.
After you finish studying law in Malaysia, you will have the opportunity to pursue a legal career in Malaysia or take your skills to another country.
For more information on law, check out our study guide on the subject.
7 best universities to study law in Malaysia
The first step is to find a university that will meet all of your expectations. You should consider all the potential universities in Malaysia that are available for you.
To make research a little easier for you, we've put together a list of top universities in Malaysia that offer law courses, based on international and national rankings:
Universiti of Malaya (UM)
International Islamic University Malaysia (IIUM)
Universiti Kebangsaan Malaysia (UKM)
Taylor's University
Universiti Utara Malaysia (UUM)
Brickfields Asia College (BAC)
Advance Tertiary College (ATC)
Top universities based on QS World University Rankings 2022
The QS World University Rankings is one of the world's most trusted and authoritative ranking systems. Only 342 universities across the globe were included in the 2022 QS scale for the subject of law – and guess what? Malaysian universities made the list! Let's check them out:
Universiti Malaya (UM)
Bachelor of Laws

Duration: Minimum 8 semesters and 1 special semester

Intakes: October & March

Estimated fees: RM 8,900
According to the QS scale, Universiti Malaya (UM) is in the Top 150 worldwide for the subject of law. UM's faculty of law is the first of its kind in Malaysia, with a history dating back to 1972.
Law graduates are qualified to enter the High Court of Malaya as an advocate and solicitor after appropriate training. UM's law students also get to listen to lectures and seminars by visiting academics from countries such as India, Australia, the UK and USA.
International Islamic University Malaysia (IIUM)
Bachelor of Laws (Hons)

Duration: 4 years

Estimated fees: RM 550 (per semester)
Listed in the Top 300 QS ranking for law and legal studies, International Islamic University Malaysia (IIUM) prepares law students to acquire sufficient knowledge in both law and shari'ah. Graduates are entitled to apply as a member of the Malaysian Judiciary, legal officer at the Attorney General's Chambers of Malaysia and so on.
Universiti Kebangsaan Malaysia (UKM)
Bachelor of Law (Hons)

Duration: 4 years

Estimated fees: RM 49,900
Universiti Kebangsaan Malaysia (UKM) has dedicated centres for research in law, and in 2014, even won the International Space Law Moot Court Competition in Paris, France.
UKM's law faculty also has strong partnerships with the Judiciary, the Kuala Lumpur Regional Centre for Arbitration (KLRCA), Bar Council and many other industry players under its student development programme.
Top universities based on the SETARA ranking system
Designed and conducted by the Malaysian Qualifications Agency (MQA), SETARA is a rating system that evaluates Malaysia's universities and university colleges based on their institutional profiles, teaching and learning, research capacity, services and income generation.
Here are a few universities that were awarded 5 stars (classified as 'excellent' institutions) in the latest (2018/2019) ratings:
Taylor's University
Bachelor of Laws (Hons)

Duration: 3 years

Intakes: January, March and August

Estimated fees: RM 107,810
Taylor's University's Law School is first of Malaysia's private institutions to become a member of the International Association of Law Schools, which is a global community for legal education.
The university believes that society is the heart of the law, and is therefore very engaged in community outreach. At the same time, these community service activities allow students to practice what they have learned in the classroom.
For Pre-University courses too, check out Taylor's College.
Universiti Utara Malaysia (UUM)
Bachelor of Law (Hons)

Intakes: February and September

Estimated fees: RM 1,419 (per semester)
MQA recognises Universiti Utara Malaysia (UUM) as a mature university along with its good-quality education. UUM's Bachelor of Law programme is unique compared to others that are solely focused on law, because it integrates management courses as well. UUM also offers a separate Bachelor's degree that combines law with philosophy and business.
Other notable law schools in Malaysia
Besides the universities mentioned above, here are 2 others that are widely known as premier higher learning institutions for law.
Brickfields Asia College
Bachelor of Law (Hons)

Duration: 3 years

Intakes: January, April, July and September

Estimated fees: RM 28,000 – 100,000 (depending on type of programme)
Winner of The BrandLaureate's Best Brand in Legal Education award, Brickfields Asia College (BAC) offers a wide variety of law programmes in collaboration with many of the world's best universities.
Some of their collaborators include the Cardiff University, Oxford Brookes University, Nottingham Trent University and more. Students may choose to study all 3 years in Malaysia (3+0), or finish part of their studies in the university abroad (1+2 or 2+1).
Advance Tertiary College
University of London Bachelor of Laws

Duration: 3 years

Intakes: January, April, June, September

Estimated fees: RM 40,000
The Advance Tertiary College (ATC) has not only been acknowledged by the University of London as the most successful private law school in the world, but it is also currently the largest of its kind in the region. ATC offers the University of London's Bachelor of Laws programme which students can complete fully in Malaysia for the same qualification at a lower cost.
How to choose the best law school for you
So, which university should you go to? Here are a few points to consider:
Location
Choose a practical location that is most convenient for you. You will have to ask yourself if you want to live on campus, or rather rent a room nearby. Do you want to live in Malaysia's beautiful capital Kuala Lumpur, or maybe closer to the beach?
Tuition fees
The cost of the programme is of great importance as well. Are the fees affordable to you? If the programme is too expensive, are there scholarships you can apply for?
Reputation
The most important factor is that you should select a university with an excellent reputation where you will be sure to learn the ins and outs of the legal world. A highly qualified university will make sure that you are well-equipped for any legal job.
You can use EasyUni to compare universities that offer law courses, read reviews and see their tuition fees to help you decide on which university is the best fit for you.
(Read: Top law degrees and universities)
Areas of law practice that you can study
Besides the tough choice of picking a university, there is another decision you need to be aware off. Law is a broad field and there are many areas that you can specialise in, such as:
Advertising law
Criminal law
Family law
Business law
Constitutional law
Besides the above, there are many others. You don't have to choose an area to specialise in right now, but it might be wise to start reading about them.
That way, you can steer yourself in the right direction when you start to study law in Malaysia. This will help you achieve your main goal as you prepare yourself for a rewarding career in law.
The following sections cover some other questions you might have about studying law in Malaysia.
How to pursue law studies after SPM?
After completing SPM or O Levels, you might be wondering how and where to begin your journey in the field of law. If you're still unsure about it, no worries! Here is a step-by-step guide to help you plan out your education pathway:
Step 1 – Pass SPM. Aim to get credits or higher in English, Bahasa Melayu and History
Step 2 – Study a pre-university programme, such as A-Levels, STPM or Foundation. Some universities also offer Diploma programmes leading to their Bachelor degree programmes
Step 3 – Study and complete a Bachelor's degree in law
Step 4 – If not covered in your Bachelor programme, sit for the Certificate in Legal Practice (CLP) exam, which is stretched out over a period of 9 months
Step 5 – Begin your chambering (also called pupillage) at a law firm. Chambering is basically an internship, and generally lasts for 9 months
Step 6 – Congratulations! You have received your 'call to the bar'. Usually, this is an official ceremony where you finally get accepted as a qualified lawyer. Now, you can practise law in Malaysia
But wait, the journey doesn't have to end here! If you still want to further your education in law, many Malaysian universities also offer postgraduate law courses. Here are the steps to continue your pursuit of justice:
Step 7 – Study for a Master's degree in law. To qualify, you will need to have passed your Bachelor of Law with a minimum CGPA of 2.75. Some universities may require you to have a few years of working experience as well.
Step 8 – Take a Doctoral degree in law! To take this step, you will need a relevant Master's degree. You may also opt to take the PhD programme directly after your Bachelor studies if your results are very good.
Note: Make sure that all the programmes you study are recognised by the Legal Profession Qualifying Board (LPQB)
How long is a Bachelor's degree in law?
3 years if the programme does not include a professional year
4 years if the programme includes a professional year
The duration of study for a Bachelor's degree in law (abbreviated as LL.B) depends on whether it includes a professional year or not. The professional year embeds the CLP exam into the curriculum so that students don't have to take it after they graduate from their Bachelor programme.
If the CLP exam is not included in your programme, you have to take it after you get your Bachelor's degree in order to qualify for chambering in Malaysia (refer to the previous section).
What are the entry requirements?
Entry requirements vary depending on the institution, but typically the criteria for a Bachelor's degree in law are:
SPM or O Levels – passed with a minimum of 3 credits including English, and
Foundation or Diploma – passed with a minimum CGPA of 2.00, or
STPM or A-Levels – minimum 2 principal passes, or
Any other qualifications that are deemed equivalent by the university
How much does it cost to study law?
As a general estimate, the price range according to the type of university is as below:
Public universities – RM 5,000 – 49,900
Private universities – RM 33,000 – 105,000
Similar to entry requirements, universities charge differently for their Bachelor law degree programmes. Typically, fees are much more affordable in public institutions compared to private ones.
Subjects needed to study law
Good law courses ensure that students have a mix of theoretical knowledge and practical experience. Here are examples of a few topics you might cover in a general law degree programme:
Legal Methods
English and Malaysian Legal System
International Human Rights and Humanitarian law
Criminal Procedure
Mooting (simulation of a court proceeding)
What are the career options?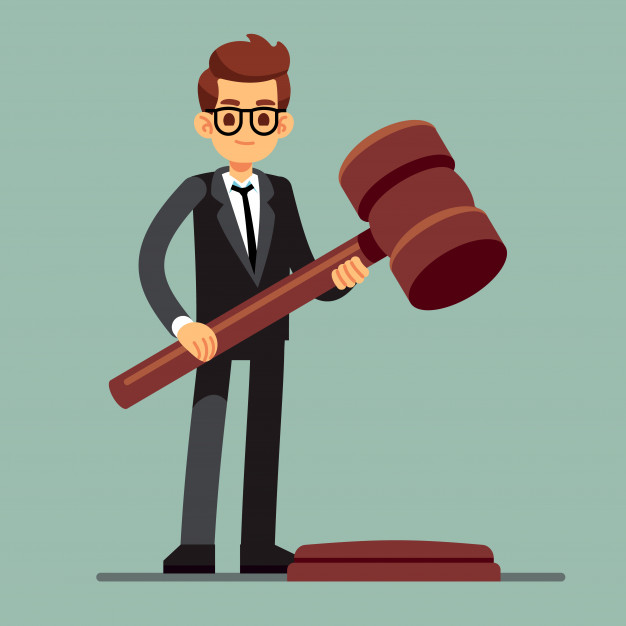 There are many job opportunities available for students after they graduate. The table below will give you an idea of careers that you can take up and their estimated salaries according to Payscale.
| | |
| --- | --- |
| Career | Average Annual Income |
| Attorney | RM 36,634 |
| Associate Attorney | RM 48,806 |
| Law Firm Partner | RM 120,000 |
Of course, the amount you ultimately earn depends on which stage of your career you are in, such as whether you are fresh in the field, or an executive or senior with years of work experience behind you.
Your reputation in the field may also influence your pay. For example, well-known attorneys can make as much as RM 19,000 monthly!
Be prepared for the journey
Are you ready? Law is an intense field of study as it requires you to read more, brush up your communication skills, work extra hard and be organised.
Becoming a full-fledged lawyer means that you have to complete at least a Bachelor's degree, pass the CLP exam and chamber for 9 months before you are allowed to practise.
The journey to enter the world of courtrooms and civil codes may be a long one, but remember – long journeys are always the most rewarding ones.
Want to know more? Feel free to get in touch with us.