Image source: Pexels
Today, e-commerce is a key element for business growth and expansion in the modern global economy with large-scale consumers. A recent article has revealed that the penetration rate for e-commerce is likely to rise from 15% in 2020 to 25% in 2025. As a result, there are more career prospects due to the growing demand from online shoppers.
Electronic Commerce (e-commerce) is a virtual exchange of goods and services. It also entails an internet-based transfer of data and funds. e-commerce permits the buyer-seller connection through an interactive and electronic medium.
If you have an interest in both software applications and marketing, then e-commerce may be the way to go. Students may apply e-commerce technology to businesses and learn the necessary skills required for this new economy. Consequently, you will gain the ability to control and manage online e-business activities.
What is e-commerce about?
E-commerce is part of Business Administration studies. A degree in this major blends business and marketing-related insight and analysis with the dynamic principles of online selling.
It also gives students an understanding of a broad range of electronic commerce concepts, theories, and methodologies, as well as the essential skills that each successful electronic commerce expert must possess. A degree in e-commerce integrates software applications with economic principles to train you on how to leverage the Internet to open up new business prospects.
The three key elements of e-commerce are:
1. Digital marketing
2. Customer experience
3. Back-end integration
Through this course, students will learn how to transform a traditional business into e-business by grasping the art of electronic commerce. As an e-commerce student, you will spend most of your time working with computers and bringing into play your creativity by creating materials for social media, advertisements, websites, and other digital platforms.
What are the different fields in e-commerce?
1. Business-to-Business (B2B)
Trade between businesses is the focus of a B2B model. Such trade typically goes through established wholesalers and producers that work with retailers. The transaction typically takes place in the supply chain, where one business buys raw materials from another to utilise them in the production of goods. For example, selling raw materials to a car manufacturer.
2. Business-to-Consumer (B2C)
B2C refers to the practice of conducting direct sales of goods and services between a business and its customers who will ultimately use those goods or services. For example, online selling platforms such as Shopee or Amazon.
3. Consumer-to-Consumer (C2C)
Customers transact directly with one another through the C2C model. It's a business strategy in which customers exchange goods or services through the intervention of a third party without the involvement of a business on either end of the transaction. This can also be associated with online selling platforms such as Shopee because it grants the consumer an opportunity to resell their products to other consumers.
4. Consumer-to-Business (C2B)
C2B makes it possible for businesses and customers to have a mutually beneficial relationship. In this association, customers produce value that a business employs to carry out operations or acquire a competitive edge. For example, an Instagram influencer markets and sells a home baker's cake through their social media platform by charging a fee.
5. Business-to-Administration (B2A)
B2A is a transaction that takes place between companies and public or government agencies. This field deals with a lot of different services, especially in the employment and security sectors. With the increasing investments in eGovernment, the need for these services has grown in recent years. For example, a data protection company provides support to government websites.
6. Consumer-to-Administration (C2A)
C2A model can be applied in instances where a customer uses a public service or communicates with the government or authorities online or through a mobile app. For example, PTPTN loan repayment or online distance learning.
What do you learn in an e-commerce course?
Students pursuing a major in e-commerce should be comfortable working with computer systems and be logical at applying thoughts to analyse problems and presenting solutions or results. The subjects for this course could differ based on institutions.
Here are some of the subjects offered by Infrastructure University Kuala Lumpur (IUKL) under their Bachelor of Business;
Administration (Hons) in e-commerce programme:
Marketing
Business Mathematics
e-commerce Management
Technology Management
Business Law
Entrepreneurship
International Business
Professional Communication
Customer Relation Management
Organisational Behaviour
MQA accredited degree courses in e-commerce normally take around 3 years to complete.
What are the skills and characteristics required to be an e-commerce expert?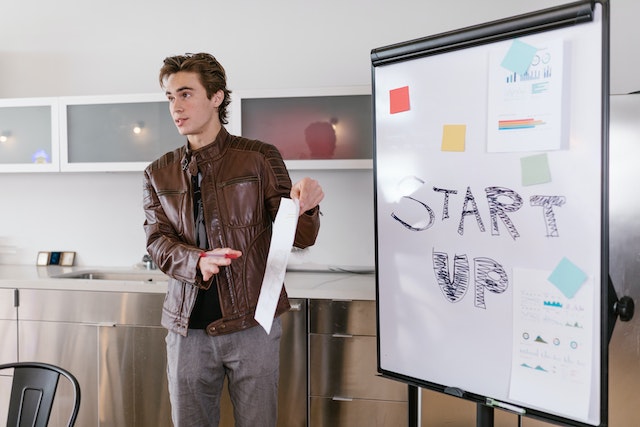 Image source: Pexels
E-commerce specialists and business owners seek to enhance their online marketing strategy to boost sales. Though this may sound simple, it requires certain skill sets for you to succeed in this field. Do you have what it takes to be an expert in e-commerce? Find out by checking if you possess the qualities below.
1. You are a critical thinker.
Being able to think critically and make logical decisions is an essential competence an e-commerce expert needs to possess. A variety of operations are involved in an e-commerce led business, including marketing, shipping, customer and supplier communication, delivery logistics, and many more. Critical thinking will give you the capacity required to manage all these aspects of e-commerce while keeping an eye on business profitability.
2. You have a strong aptitude in analytics.
To come up with a workable strategy, an e-commerce specialist needs to analyse the web data to recognize customer requirements. The capability to design and test solutions based on customer data such as demographics and cultures is also required. Understanding the right strategy to employ at the right time based on data obtained will eventually boost website traffic and sales.
3. You are tech-savvy.
Experts in e-commerce who are successful have a solid grasp of search engine optimisation (SEO) techniques and know how to create powerful ads for various social media platforms depending on their algorithms. It's also crucial to have knowledge of well-known advertising platforms.
4. You are an avid communicator and leader.
To establish trusting relationships with customers, e-commerce specialists should have exceptional communication skills. Besides customers, your teammates will also need someone who is able to convey ideas and messages in a constructive manner. For efficient two-way communication, you also need to be patient and attentive.
5. You are a good content writer.
Content is the backbone of online businesses. Blog posts, product descriptions, videos, and scripts are just a few of the online content mediums that require outstanding product knowledge. It serves as your channel of communication with potential customers. Creating brief yet convincing content is crucial to building influence and gaining loyal customers for the business.
Entry requirements for e-commerce courses in Malaysia
Here are the entry requirements for an e-commerce degree programme. This is a basic guideline, and it may not apply to all universities in Malaysia.
1. Diploma:
SPM – Minimum 3 credits
Unified Examination Certificate – Minimum 3Bs
Certificate – Minimum CGPA 2.00 with Pass certificate
2. Degree:
STPM – Minimum 2Cs; and pass in English and Mathematics in SPM
A-levels – Minimum 2Cs
Australian Matriculation – Average 60% or higher in 5 subjects
Unified Examination Certificate – Minimum 5Bs (including Mathematics)
International Baccalaureate – Minimum 26 points based on 6 subjects
Diploma – Minimum CGPA 2.00
Foundation or Matriculation – Minimum CGPA 2.00, or equivalent
3. Master's Degree:
Bachelor's Degree – Minimum CGPA 2.50
IELTS – Minimum 6.0
How much is the total tuition fee for e-commerce programmes in Malaysia?
The total estimated tuition fee for each level of e-commerce progammes is as below.
Diploma – MYR 20,000 to MYR 38,000
Degree – MYR 32,000 to MYR 87,000
Master's Degree – MYR 10,000 to MYR 37,000
What are the advantages and disadvantages of pursuing a career in e-commerce?
Every field comes with its fair share of good and bad. The same goes for the e-commerce business as it is one of the rapidly growing segments of modern business. To provide an overview, here are some of the advantages and disadvantages surrounding this field.
Advantages:
1. The prospect for long-term worldwide growth in e-commerce is excellent.
2. E-commerce teaches all the essential skills of running a business.
3. Understanding of the importance of both brand and customer experience is encouraged.
4. Access to real-time data speeds up the learning curve.
Disadvantages:
1. Highly competitive field.
2. Need to constantly come up with new strategies to attract customers.
3. Must be able to find workable solutions whenever required.
Careers in e-commerce
Due to the growth of digital marketing, companies are now looking for marketing experts with e-commerce specific experience or qualifications. Here are a few of the jobs available that require expertise in e-commerce.
SEO Content Writer
Business Analyst
Web Developer
User Experience Designer
Graphic Designer
Supply Chain Executive
Customer Satisfaction Representative
How much can you earn in e-commerce?
Qualification for a job that requires expertise in e-commerce may differ based on the company's requirements. With those requirements, comes a different salary range according to the job and its ranks within the company. Below is the monthly average expected salary in Malaysia for a few e-commerce-related positions according to Indeed Malaysia:
Social Media Specialist: MYR 2,534/month
e-commerce Specialist: MYR 2,495/month
Digital Marketer: MYR 3,069/month
Marketing Executive: MYR 2,904/month
e-commerce Manager: MYR 5,016/month
What are the e-commerce programmes offered in Malaysia?
Here are some universities to keep an eye out for if you want to pursue further education in this field.
1. Tunku Abdul Rahman University College (TAR UC)
2. Raffles University Malaysia
3. Asia Pacific University of Technology and Innovation (APU)
Bachelor's in Business Management (Honours) with Specialism in eBusiness
Bachelor's in Business Management (Honours) with Specialism in Digital Marketing
4. Infrastructure University Kuala Lumpur (IUKL)
Bachelor's in Business Administration (Honours) in e-commerce
5. INTI International University
Master's in Entrepreneurship (e-commerce)
We hope this article will serve as a guideline in providing the information you need in deciding whether e-commerce is your cup of tea. e-commerce is a booming sector. If you decide this field is for you, then no doubt there are many educational opportunities out there for you to hone your skills in this field.
Written by: Veronica Presley
Read more articles here:
How to become a successful online business owner?
Digital marketing skills students didn't know they need
3 obvious signs that you're ready for your degree