What is a Diploma Program?
A diploma is similar to a first-year degree program. Diploma studies usually help students gain practical and hands-on experiences. With a diploma certificate, you can easily apply for a job in the industry or you can directly apply for the second year of a degree course.
There are various diploma courses available in Malaysia for local students, with early childhood education gaining popularity in recent times.
What is Early Childhood Education?
Early Childhood Education is an important period in the development of a child's social and emotional skills.
As a child goes through various phases of emotional, biological, and psychological changes, it is important for educators to know about the developmental changes.
With a diploma in early childhood education, it will be easier for you to guide children through their personal development.
According to UNESCO, "Early childhood care and education (ECCE) is more than preparation for primary school. It aims at the holistic development of a child's social, emotional, cognitive, and physical needs in order to build a solid and broad foundation for lifelong learning and wellbeing. ECCE has the possibility to nurture a caring, capable, and responsible future."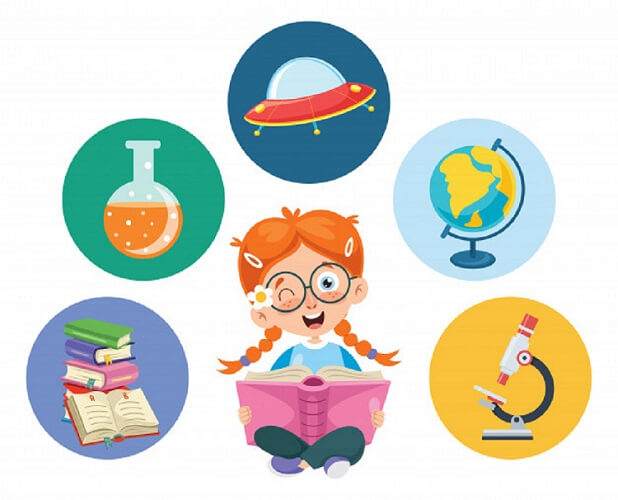 What will you study in a diploma in Early Childhood Education?
If you love children and want to be their mentor, this path is for you!
In ECE, you will learn about managing children and the different stages of a child's physical and emotional development.
A diploma in ECE usually combines basic learning materials that help you widen your knowledge and network to enhance your career opportunities. Below are the study materials that you will encounter in early childhood education:
Children's Safety
This is the most basic topic that a child educator should know. You will learn about providing a safe environment for children. When a child feels safe in your care, you will be able to guide and help them grow without any mishaps.
Nutrition Support
Nutrition is a key part of the growth, health and well-being of every child. If you want to be a good child educator, you must ensure that children receive the right amount of nutrients for their physical and mental development.
Child Development Studies
As they grow, a child goes through language, thought, physical, and emotional changes. From this diploma, you will learn to identify the changes in cognition, speech, language, and sensory awareness and guide the children properly.
Learn and Play
Children generally love playing. It is more impactful if they learn the different stages of development through playing. In this subject, you will design activities that match each developmental stage.
What job opportunities will you get with a Diploma in this field?
Preschool Teacher
As a preschool teacher, you can work in daycare services, state, local, or private schools, private homes, religious institutions, and organisations.
Preschool teachers administer the fundamental lessons associated with early childhood education that help bring their students up to developmental standards. You will also track the progress of each student.
Kindergarten and Elementary School Teacher
You can work in public and private elementary schools, child day care centres, charter schools, and religious-based schools.
As a teacher, you have to put together lesson plans, daily schedules, and observe your students. Your responsibilities will become more complex as students build upon the foundational knowledge they learned in preschool.
Nanny or Babysitter
The main duty of a nanny is to provide the children with attention and care. Nannies might be required to take on additional duties, such as food shopping and cleaning.
Nannies can be a live-in role. Some employers require someone to take care of their children at any time, which involves living in their private property.
Director of a Childcare Center
You must continue with your Bachelor's degree after completing your diploma. The director is responsible for the execution and management of childcare programmes, grant-making agencies, civic centers, religious institutions, and public, or private schools.
The director works a step back from the classroom and oversees the centre's teachers and other personnel. They recruit new educators, impact students' day-to-day curricula and learning expectations, distribute funds, connect with parents, and ensure that their institution meets health and safety standards.
Childcare Worker
After completing your diploma in early childhood education, you will become a childcare worker. You will look after children, plan timetables for school, play, and nutrition, introduce children to simple concepts, and help prepare them for the next stage of education, usually kindergarten.
They also help children develop social connections with others. Childcare staff often work closely with children's teachers to reflect on lessons that need improvement.
Entry Requirements of Diploma in Early Childhood Education
If you are done with your SPM recently, then a diploma course in this field will be a good choice for you! The basic academic requirement to apply for a diploma is to have at least 3Cs in your SPM, O-level, or equivalent. For UEC students, you will need to have a minimum of 3Bs including English.
Tuition Fee of a Diploma in Early Childhood Education
Here's a comparison of tuition fees, study duration, and intakes by some of the universities in Malaysia that provide this course.
| | | | |
| --- | --- | --- | --- |
| University | Tuition Fee | Study Duration | Intakes |
| SEGi University | RM 24,600 | 36 Months | Jan, Mar, May, Jul, Sep, Oct |
| HELP University | RM 19,200 | 30 Months | Jan, May, Aug |
| UNITAR | RM 20,400 | 30 Months | Jan, June, Oct |
Check out these universities that offer diploma courses in Early Childhood Education for Malaysian Students
In Malaysia, there are various institutions that provide diplomas in early childhood education. But among them, the following are the most notable ones!
Universiti Putra Malaysia

A diploma in early childhood education is one of the most popular courses that Malaysian students are pursuing in recent years. With a diploma, you will be able to earn a decent living of around RM 2,300 per month but it depends on the organization and the entity as well.