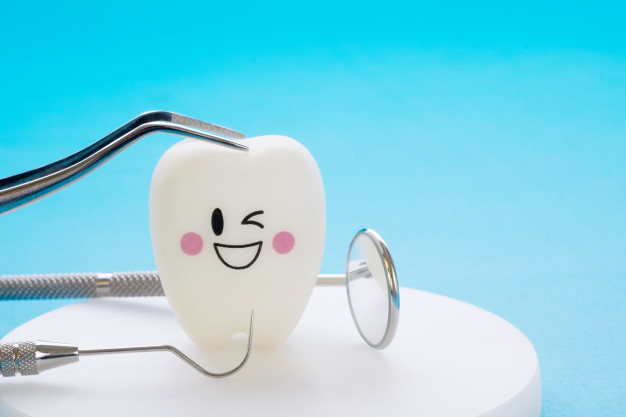 According to the World Health Organisation (WHO), oral diseases are major public health problems.
Dentistry is a health care profession that takes care of your oral health; it is a branch of health and medicine that is primarily associated with teeth among the general public.
What is Dentistry about?
Although the majority of us associate dentistry with teeth, the field of dentistry includes other aspects of the craniofacial complex, which includes parts of our head enclosing the brain and the face.
Besides giving treatment and restoring oral health, dentists also encourage prevention of cavities and oral disease through proper hygiene and regular checkups for professional cleaning and evaluation.
Regular checkups don't only help to prevent oral diseases, but it also helps to prevent health problems in other parts of your body as oral infections and inflammations may be indicative of systemic diseases like diabetes, cancer, celiac disease, etc.
What are the major fields in Dentistry?
You can either be a General Practitioner or a Dental Specialist, and the major fields of specialisation for a Dental Specialist are quite a number.
Some specialisations include oral and maxillofacial surgery, orthodontics, restorative dentistry, periodontology and pediatric dentistry.
1. Oral and Maxillofacial Surgery
Oral and maxillofacial surgery specialises in surgery of the face, mouth and jaws and is an internationally recognised surgical specialty.
To be an oral and maxillofacial surgeon, you will need to undergo training in dentistry, surgery and general medicine. As in many countries, maxillofacial surgery is a medical specialty that requires both medical and dental degrees.
2. Orthodontics
Orthodontics is a specialty of dentistry that deals with the diagnosis, prevention and correction of malpositioned teeth and jaws, which is very common in Malaysia.
Orthodontics is commonly referred to as wearing braces, which is one of the methods used to treat incorrectly misplaced teeth. Besides, orthodontics can also focus on modifying facial growth, known as dentofacial orthopaedics.
3. Restorative Dentistry
Restorative dentistry refers to the management and procedures that your dentist performs to keep your mouth healthy and functional. These procedures include putting in dental implants, dentures, fillings and crowns.
Unlike an oral and maxillofacial surgery which requires an additional medical degree from the surgeon, many of these procedures can be performed by general dentists without additional education and certification.
4. Periodontology
Periodontology is the study of the specialised system of hard and soft tissues that support your teeth and maintain their positions in the jaw.
Although most dentists receive training in the diagnosis and treatment of mild periodontal disease, it is better to go to a periodontist for severe or complex gums condition as these conditions may lead to health problems like diabetes and heart disease.
5. Pediatric Dentistry
Pediatric dentistry specialises in the oral health of children from infancy through teen years and provides care for a child's teeth, gums and mouth throughout the various stages of childhood.
In order to become a pediatric dentist, residency training in dentistry for infants, children, teens and children with special needs is needed in addition to a degree in dentistry, as children often perceive dental procedures as intimidating and painful, which most children would like to avoid.
What are the important skills do I need in this field?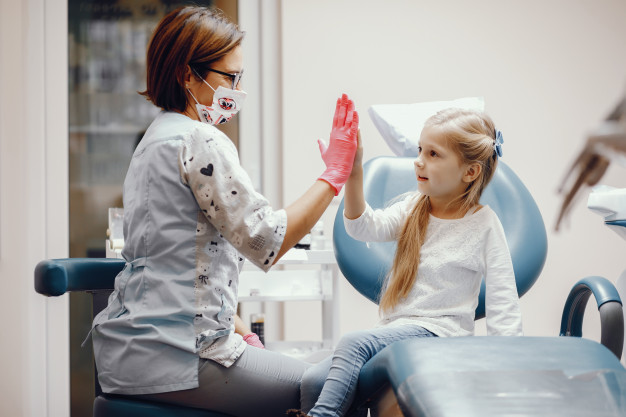 1. Adaptability
As a dentist, you will face a lot of unexpected issues like emergencies, oral diseases which are tricky, or even problematic patients in your clinic. You should be strong enough to adapt to new situations and challenges when you meet any of these unexpected situations and problems.
2. Time management
No matter which field you are in, time management skills are a must-have to keep your life balance. Managing your time well can help you improve your career while keeping your personal life balanced.
Time management includes a variety of skills that help you manage time, including organisation, prioritisation, goal-setting, planning, delegation and stress management.
3. Verbal communication
Verbal communication is another essential skill which is transferable from industry to industry.
Being a dentist, you will need to communicate effectively with your patients to understand their oral conditions and problems so appropriate treatment could be provided. You will also have to explain your patient's oral health condition to them in an easily understandable way.
What are the entry requirements and qualifications?
Every institution has different requirements for admission into a Dentistry programme and the entry requirements are different for different levels of studies too. Generally, the requirements to study Dentistry in Malaysia are:
Foundation/Diploma: Minimum Grade B in Biology & Chemistry & Physics & Mathematics/ Add Maths & 1 other subject
Bachelor's Degree: A-Levels minimum of BBB / ABC / AAC or CGPA 3.0 in Biology & Chemistry & Physics or Mathematics
Master's Degree: Bachelor's degree or equivalent in a relevant discipline, clinical experience might be required
PhD: Master's degree or equivalent in a relevant discipline, clinical experience might be required
How long will I be studying in this programme?
The duration of study in Dentistry programmes is different depending on your level of study. Below is the duration of the programme listed according to their study levels:
Foundation/Diploma: 1 - 3 years
Bachelor's Degree: 4 - 5 years
Master's Degree: 1 - 4 years
PhD: 2 - 6 years
How much does it cost to study Dentistry?
The cost of studying Dentistry in Malaysia is different for every institution, do note that private institutions can go up to RM 500,000 for undergraduate programmes. The fees are estimated to be around the cost below:
Foundation/Diploma: RM 17,000 - RM 50,000
Bachelor's Degree: RM 10,000 - RM 600,000
Master's Degree: RM 10,000 - RM 40,000
PhD: RM 27,000 - RM 164,000
What are the job opportunities?
The job opportunities after you have completed your dentistry study does not limit only to being a dentist, there are many jobs which are related to dentistry too, like:
Orthodontist
Periodontist
Oral and maxillofacial surgeon
Cosmetic dentist
Dental therapist
Dental assistant
Dental hygienist
Dental laboratory technician
Which recognised universities offer Dentistry in Malaysia?
It might be a hard decision to make when it comes to choosing the best university to pursue your dream. Therefore, we have listed some suggestions for where to study Dentistry in Malaysia here:
University of Malaya
Universiti Kebangsaan Malaysia (UKM)
International Medical University Malaysia (IMU)
AIMST University
Universiti Sains Malaysia (USM)
SEGi University
MAHSA University
Melaka Manipal Medical College
Penang International Dental College (PIDC)
---
1. University of Malaya
University of Malaya, or UM, Malaysia's oldest university is situated on a 922-acre campus in the southwest of Kuala Lumpur, the capital of Malaysia.
The University of Malaya is committed to conduct teaching and learning, carry out research and provide quality services on a global level, generate and enhance knowledge through continuous improvement efforts for the benefit of all stakeholders, especially University of Malaya's students.
2. Universiti Kebangsaan Malaysia (UKM)
Universiti Kebangsaan Malaysia is the National University of Malaysia and is ranked in the Top 150 of the 2022 QS World University Rankings. It is a public university located in Bandar Baru Bangi, Selangor, which is at the south of Kuala Lumpur. Since its inception, UKM has grown from three faculties to its current 13 faculties and 12 research institutes with approximately 172,000 alumni worldwide. It also partners with universities across the world to offer Student Mobility Programmes.
3. International Medical University Malaysia (IMU)
International Medical University is Malaysia's first and most established private medical and health sciences university with 29 years of dedicated focus in healthcare education. It is a university wholly specialising in medicine, health sciences and complementary medicine programmes, and it's comprising of five schools in the Faculty of Medicine and Health, having campuses in Bukit Jalil, Batu Pahat, Seremban and Kluang.
4. AIMST University
AIMST University is registered with the Ministry of Higher Education, Government of Malaysia, as a tertiary educational institute under Sections 38 and 39 of the Private Higher Educational Institutions Act of 1996.
It formally began its operations on 30 October 2001, coinciding with its registration with the Department of Private Education under the Ministry of Higher Education. Currently, the Faculty of Dentistry offers two courses, which are Bachelor of Dental Surgery and Bachelor of Dental Technology.
5. Universiti Sains Malaysia (USM)
Universiti Sains Malaysia is the first university in Malaysia to be selected by the Malaysian government to participate in the Accelerated Programme for Excellence (APEX), a fast-track programme that helps tertiary institutions achieve world-class status. USM offers undergraduate and postgraduate programmes that are conducted in their three campuses: main campus, engineering campus and health campus.
6. SEGi University
Known as one of the largest private higher education providers in Malaysia, SEGi University now serves 25,000 students in five major campuses located in Kota Damansara, Kuala Lumpur, Subang Jaya, Penang and Sarawak.
It has experienced significant growth by adapting to increasing demand for tertiary education and professional qualifications in Malaysia by providing a wide range of programmes.
7. MAHSA University
MAHSA University has been a renowned and esteemed private institution of higher education since its inception in 2005. MAHSA offers programmes in various levels, from foundation and diploma to degree and postgraduate programmes in fields such as Healthcare programmes such as Medicine, Nursing, Pharmacy, Dentistry, Nursing as well as Biosciences
8. Melaka Manipal Medical College
Melaka Manipal Medical College is a leading medical education provider that is one of the largest contributors of doctors to the Malaysian healthcare system. Since the college's inception in 1997, the college has steadfastly adhered to its commitment to improve the healthcare system in Malaysia by providing access to a range of medical courses delivered by the renowned Manipal University in India and is one of the leading academic health centres in the nation.
9. Penang International Dental College (PIDC)
Penang International Dental College is a Malaysian 4 star rated Private Dental College which offers a five-year Doctor of Dental Surgery (DDS) training program approved by the Ministry of Education (MOE) and fully accredited by the Malaysian Qualifications Agency (MQA).
The Preclinical years (Year I and Year II) are done in MAHSA University, Saujana Putra Campus and Clinical years (Year III, Year IV, Year V) are done in PIDC, Butterworth, Penang.