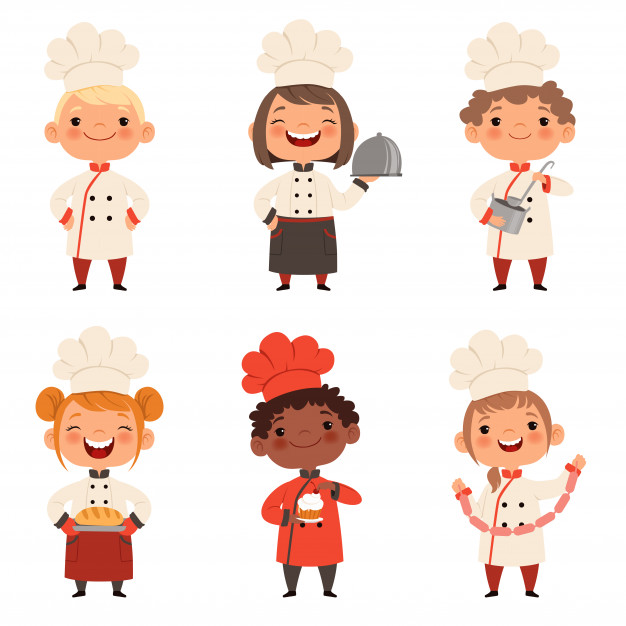 A huge part of our daily activity evolves around food and drinks. We often hear that food brings people together!
Earning a degree in Culinary Arts can give you a boost to jump-start your master chef career. It won't take long for you to earn that toque (chef's white hat)!
What is culinary arts all about?
The term culinary arts, in which culinary means "related to cooking", refers to the art of food preparation, cooking, and presentation of food. From preparing food in the kitchen to table manners in the dining room, you will be surprised with how much there is to learn in the industry!
Along with the common subjects of culinary arts, you will also pick up additional knowledge and skills that compliment the field, such as business, marketing and hospitality.
What are the major fields in culinary arts?
1. Pastry and Baking
You will learn the basics of culinary arts that emphasize the creation of desserts and baking goods. Ever see detailed crafted cakes or cookies decoration? It can take years to master the art of crafting cake designs - it certainly needs a lot of passion too!
2. Culinary Management
You can do more than just serve great food in this role. Those with a desire to manage and run the whole show should build their business and management skills, in combination with their knowledge of food.
3. Culinary Arts
This versatile degree can provide you with broad, general knowledge of the culinary arts field. Typically, you will get an introduction to the food-service industry, including its history and present environment, as well as an introduction to taste and flavour.
Apart from kitchen essentials, culinary techniques, fundamentals, and nutrition, baking and pastry fundamentals might also be taught, as well as meat selection and fabrication. You will be well prepared to create anything in the kitchen!
What are the entry requirements and qualifications?
Many culinary arts programmes and certifications do not require minimum requirements. They also cater to the need of students, working adults, and baking hobbyists. In general, requirements for formal education in the field are as stated below.
Diploma
SPM / SPMV / O Level - 3 credits
Bachelor's degree
Foundation / Matriculation: Pass with a minimum CGPA 2.0
STPM: Pass with a minimum grade C in at least 2 subjects
A-Level: Minimum 2Es
How long do you study to get a culinary arts degree?
There are many types of programmes available to students, be it full-time, part-time, intensive training or master class. Whether you are still a student or a working adult, there is always a course for you in culinary arts. In university, the duration of study is generally:
Bachelor's Degree: 1 - 3 years
Master's Degree: 1 - 2 years
How much does it cost to study culinary arts?
Here are the estimated fees of studying Culinary Arts in Malaysia according to different study levels:
| | |
| --- | --- |
| Programme | Estimated Fees per year |
| Part-time/Full-time certification | < RM 15,000 |
| Diploma | RM 19,000 - RM 56,000 |
| Bachelor's Degree | RM 45,000 - RM 100,000 |
| Master's Degree | RM 20,000 - RM 50,000 |
What culinary arts jobs are there in Malaysia?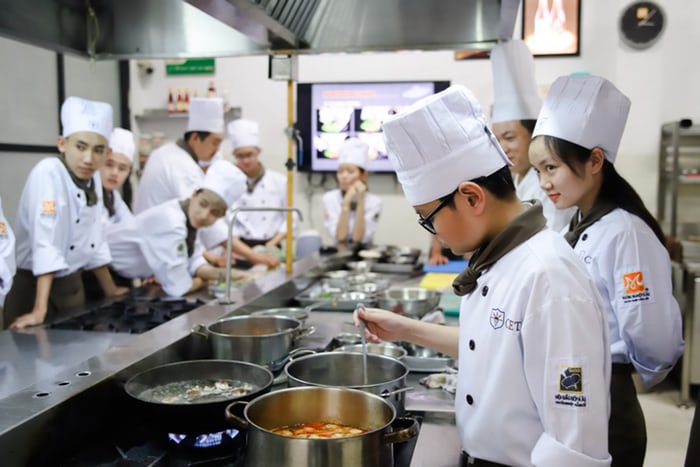 Culinary arts doesn't just offer you an opportunity in the kitchen. With the right skills, you can venture into management too! Check out the list of careers here:
Banquet Coordinator
Event Planner
Pastry Baker
Head Chef
Kitchen Manager
Advisory Chef
Barista
F&B Operation Manager
Bartender
Best universities in Malaysia that offer culinary arts courses
The toughest part about studying culinary arts is deciding which school to enrol in. This can be difficult for a wide variety of reasons, ranging from affording tuition and having the resources to relocate to another city or even country. Here is a list of institutes in Malaysia that offer culinary arts:
1. Sunway Le Cordon Bleu Institute of Culinary Arts
A strategic partnership between Sunway Education Group and Le Cordon Bleu, Sunway Le Cordon Bleu Institute of Culinary Arts offers vocational pathways in culinary arts training. The international institution consists of 35 institutes in 20 countries and has over 20,000 students of many different nationalities. Students who graduate from their diploma course are well-prepped to be professional chefs in the culinary arts industry.
2. Tunku Abdul Rahman University College
Tunku Abdul Rahman University College (TAR UC) has fifty years of experience since it was established as TAR College in 1969. The highly qualified faculty, coupled with expertly designed programs, ensure that students receive a quality education, one that equips them for their future. The cost of studying in TAR UC is relatively cheaper than other private universities in Malaysia.
3. YTL International College of Hotel Management
YTL International College of Hotel Management (YTL-ICHM) delivers excellence in hospitality, harnessing and nurturing talents by providing a well-balanced education. Learning first-hand from industry experts and located within the complex of two fully operating award-winning hotels, the college campus is a 'live classroom'. Industry placements, which are an integral part of the syllabus are secured with internationally-acclaimed properties within YTL Hotels.
4. Taylor's University
Taylor's University is a private higher education provider based in Malaysia. The university offers a range of study options covering subject areas such as Accounting, Finance, Arts, Computer Science, Business, Hospitality and Tourism, and much more. It has 52 years in the education industry and has a global network of more than 3,000 career partners. 3,000 Taylor's students intern with top employers every year. Taylors Culinary Institute (TCI) offers a diploma in culinary arts, equpping students with fundamental skills and knowledge about food production to pursue exciting careers such as pastry chef, food stylist, food production manager and so forth.
5. UCSI University
UCSI University is a private university in Kuala Lumpur, Malaysia. In the 2022 QS World University Rankings, UCSI is ranked 347th, standing out as one of the universities in Malaysia to make the top 500. The institution currently offers a culinary arts programme at their Kuala Lumpur campus.
6. Cilantro Culinary Academy
Established in 2006, Cilantro Culinary Academy is Malaysia's largest private culinary and pastry vocational academy. Equipped with training kitchen, pastry and bakery kitchens, classrooms and a line-up of professional chefs with extensive working experience in 5-star hotels, they aim to provide the best vocational culinary and pastry education to students who dream of becoming a chef.