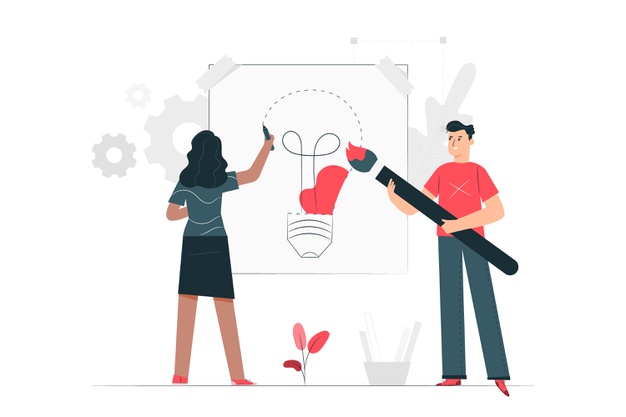 Imagination creates art, while education in the arts prepares you for the real world.
Believe it or not, your artistic talent will help you to be successful in the creative arts course as it involves practical learning in a teaching environment.
To begin with, think of what form of arts that you want to create the most? In this guide, we've provided everything you need to know about this programme.
What courses can you study in Creative Arts & Design?
Arts and design covers a variety of fields in the creative line. Check out this list of courses below:
Which universities offer Creative Arts & Design courses?
There are many local universities and colleges that offer in-depth studies of the courses where you will be able to apply new techniques and knowledge to your creativity. Listed below are some of the universities offering a variety of pre-university and undergraduate programmes that might spark your interest:
Malaysian Institute of Art

University of Malaya (UM)

Universiti Teknologi MARA

Taylor's University

Sunway University

Asia Pacific University

Limkokwing University of Creative Technology

Raffles University Iskandar
Now let's briefly talk about each one of them.
1. Malaysian Institute of Art
If there is an institution that specialises in arts and design, it is the Malaysian Institute of Art (MIA) that is located in Taman Melawati, Kuala Lumpur.
All the courses offered will prepare you for the fields of designs, visual and performing arts such as Diploma in Textile & Fashion, Diploma in Music and Diploma in Industrial Design. Foundation studies are also available here.
2. University of Malaya
University of Malaya (UM) is famously known for its achievements over the years. At the Faculty of Arts and Social Sciences, they offer Bachelors Degree programmes for performance arts such as Drama, Dance and Music.
So, you might want to take your diploma or foundation at other institutions and prepare a portfolio for your undergraduate admission to University Malaya.
3. Universiti Teknologi MARA
Universiti Teknologi MARA (UiTM) continues to produce graduates who excel in many fields and one of them is in the industry of arts and design. The UiTM Faculty of Arts and Design was founded in 1967 and has been offering various courses ranging from diploma to PhD. Take a look at the list of courses here and choose your passion to pursue!
4. Taylor's University
Another private institution that has its own Design School is none other Taylor's University. The Design School ensures excellent teaching and learning experiences for its students and encourages out of the box thinking for various arts and design disciplines such as arts, design and interior design. All of the courses are available at diploma and foundation levels.
5. Sunway University
Sunway University provides cutting-edge facilities for the students and at the School of Arts, students are encouraged to engage in practical learning with other students from different disciplines to give them a taste of the real working world.
Some of the courses offered here that are not commonly available at other institutions are Bachelor of Arts in Contemporary Music (Audio Technology), Bachelor of Arts in Music Performance, and Diploma in Performing Arts.
6. Asia Pacific University
If you are interested to study at a new ultra-modern university campus, consider applying to Asia Pacific University of Technology and Innovation (A.P.U). Its new campus is located in Technology Park Malaysia (TPM), Kuala Lumpur.
Since the university specialises in the studies of technology and innovation, you can find some interesting courses to study here, such as Bachelor of Arts in Product Design and Bachelor of Arts in Animation.
7. Limkokwing University of Creative Technology
Limkokwing University has a faculty that offers courses for every education level. The Faculty of Design Innovation is devoted to producing graduates with quality and class.
The courses offered range from foundation to postgraduate studies. If you dream to continue your undergraduate study at the same university, you can choose to study courses like Foundation in Sound & Music, Diploma in Fashion & Apparel Design, Bachelor of Arts in Digital Photography, Diploma in Performance Arts & Creativity or a course that you may not find elsewhere - Diploma in Batik Design!
8. Raffles University Iskandar
Raffles University Iskandar is a premier private university that is located in Johor Bharu. Its first college was established in Singapore and has grown to provide education to many students at their branches of universities and colleges in 13 countries around the globe.
Their design courses cover diploma and bachelor's degree: Interior Design, Graphic Design and Fashion Design are the disciplines that you might be interested in so, find out more about the courses here.
What are the entry requirements?
Every institution has different entry requirements depending on the level of study.
It is best to perform well in every task assigned to you as some institutions consider admissions by evaluating your portfolio of artworks or auditions. The general entry requirements are:
Foundation
O-Level / SPM Qualification
Pass with minimum 5 credits including in Bahasa Melayu and History
Diploma
O-Level / SPM Qualification
Pass with minimum 3 credits including in Bahasa Melayu and History.
Bachelor's Degree
Any of the following:
STPM, Average C or minimum CGPA 2.00
A-Level, a minimum of 8 points
Foundation/Malaysian Matriculation, minimum CGPA 2.00
Diploma, minimum CGPA 2.00 MUET score, minimum Band 2
How to apply?
Applying to university or college can be daunting if you are not sure about the whole process.
Private institutions
You can apply directly from the university or college's website or contact EasyUni for personalised help.
Public Universities
Admission to a public university is made via UPU website http://upu.moe.gov.my. So, make sure to mark your calendar for the date of application and buy your unique pin number at the Bank Simpanan Nasional (BSN) counter beforehand.
Career prospects for graduates in Creative Arts & Design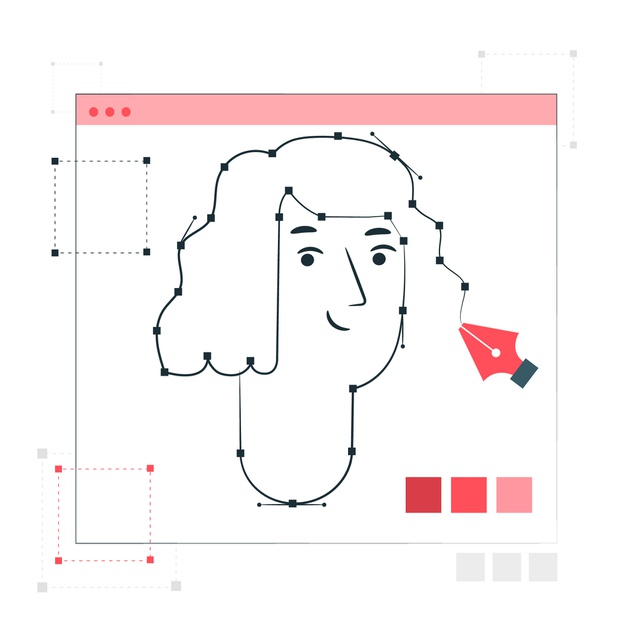 If you love flexible working hours, working from home and wearing casual attires daily, this field is for you. Many artists and designers are self-employed and commissioned for their work. They do contract work for individuals and even companies.
For instance, photographers capture photographs for commercial or private clients by applying their knowledge and skills developed over the years and this way, they can advertise the uniqueness of their skills in attracting more clients from industries like fashion, product, food, technology and the media.
Freelancing is not a bad idea as you are not committed to any organisation for the long-term and you could generate more income compared to certain 8-to-5 jobs if you have the essential skills; determination, independent, idea development, self-belief, organisation and communication skills.
Below are some careers for you to consider in the future along with the average salaries:
1. Illustrator
Illustrations that you see on product packaging, children books, catalogues, charts, magazines and even newspapers are impossible to put into perspective without an illustrator's skills and ideas. If you wish to work as one, just know that you can choose your specialisation depending on your talent as the jobcover the industries of fashion, publishing and advertising.
Junior Executive: RM 2,250 – RM 2,800
Executive: RM 3,000 – RM 5,000
2. Animator
There is a range of techniques used in creating art that come to life on screen and that is why animators are needed in the industry to produce animations for video games, films or commercials. Animators should also be able to review scripts before designing storyboards that suit clients' needs, create prototypes and work with the whole team to deliver work that put smiles on people's faces.
Junior Executive: RM 2,000 – RM 3,000
Executive: RM 3,000 – RM 5,000
3. Textile Designer
Everything around you is the outcome of other persons' ideas including the clothes you wear. Textile designers develop unique designs and prints for fabrics used by fashion designers, furniture companies and some of them do research for industrial gears that require customised fabrics in accordance to the environments they work in.
Junior Executive: RM 2,000 – RM 3,000
Executive: RM 3,500 – RM 6,000
4. Advertising Manager
Advertising is important to consumers and producers even though it serves different purposes for both. The advertising manager is responsible for planning strategies to attract potential customers by generating ideas for ads and campaigns, maximising revenues as well as building the brand's reputation.
You will also need work with the finance team to manage budget and share ideas with the creative team to make advertising campaigns as unique and achievable as possible.
Junior Executive: RM 2,000 – RM 3,000
Executive: RM 5,000 – RM 8,000
5. Fashion Designer
Growth of the fashion industry in Malaysia is promising with online fashion and beauty retailers such as Zalora and Fashionvalet serving platforms for designers to showcase their masterpieces. Build your own brand or collaborate with other designers, clothing or accessories manufacturers and individual clients to be a part of the fashion revolution.
Junior Executive: RM 2,500 – RM 3,000
Executive: RM 3,000 – RM 4,000
6. Industrial Designer
There are some industries like automobile, medical and technology that seek designers who have practical experience and knowledge to combine arts and engineering. From designing toys and gadgets to medical devices, you will be exposed to many opportunities offered by the industries in designing things that are not only aesthetically appealing to the eyes but also functional and effective.
Junior Executive: RM 2,500 – RM 4,000
Executive: RM 5,000 – RM 8,000
Creative arts and design course will benefit you in terms of developing your cognitive abilities and discovering your hidden talents. There are many reasons for you to take the first step into this field considering the skills you will possess and souls you will touch through your artworks.
You might also want to read: 4 Differences Between Foundation & Diploma for Design Students