Accounting and finance are great career choices that offer flexibility in job stability and global opportunities.
Getting a relevant degree may be a good way to enter the profession, but with ACCA, your accounting career can be taken to greater heights.
This guide covers all the basic details you need to know about ACCA.
But first, what is ACCA qualification?
The Association of Chartered Certified Accountants (ACCA) is a leading international body for professional accountants. It offers the Chartered Certified Accountant qualification, which is based on the globally-recognised international accounting and auditing standards.
Unlike an accounting degree that covers many subjects beyond the field, ACCA offers more in-depth and specialised knowledge about accounting, particularly at the Professional Level. It blends technical, ethical and professional skills into its programme to build competency in students to join the workforce as a forward-thinking professional accountants.
ACCA is regarded as a prestigious qualification and is highly sought after among employers - with 91% of them rating ACCA as good at promoting the highest ethical standards and similarly 90% giving ACCA a positive rating for shaping the global accountancy profession.
What are the pathways towards ACCA?
There are several ways to obtain an ACCA Professional Qualification upon completion of SPM (or equivalent).
The following are the three main pathways :
1. SPM > Diploma in Accounting > ACCA
After SPM, you can enrol in Diploma in Accounting, which allows you to skip three Applied Knowledge exam papers and proceed directly to the Applied Skills modules.
2. SPM > Diploma in Accounting > Degree in Accounting > ACCA
If you choose to start with a pre-university / diploma programme and proceed with a Degree in Accounting before studying ACCA, you may be eligible for exemptions of up to nine papers from the Fundamentals Level (i.e. Applied Knowledge and Skills) and advance directly into the ACCA Strategic Professional module (Professional Level).
3. SPM > Certified Accounting Technician (CAT) > ACCA
With the CAT qualification, you may be granted exemptions for the ACCA Applied Knowledge papers. This pathway is the fastest of all, which can be completed in as quickly as three years!
Students will need to complete three years of relevant working experience according to the Practical Experience Requirement (PER), besides passing the exams.
Fulfilling this requirement will then make you a qualified ACCA member with a proven track record of practical experience.
*Work experience can be done before, during and after examinations
How are the course and exam structured?
There is a total of 13 exam papers to be completed in the ACCA syllabus. The papers are structured according to three categories as below:
ACCA Applied Knowledge
1) AB, Accountant in Business
2) MA, Management Accounting
3) FA, Financial Accounting
ACCA Applied Skills
4) LW, Corporate and Business Law
5) PM, Performance Management
6) TX, Taxation
7) FR, Financial Reporting
8) AA, Audit and Assurance
9) FM, Financial Management
Strategic Professional
At Professional Level, the Strategic Professional exams are divided into two parts - Essentials (two papers) and Options (two papers from four options). These can be outlined as follows.
Essentials:
10) SBL, Strategic Business Leader
11) SBR, Strategic Business Reporting
Options (choose any 2):
AFM, Advanced Financial Management
APM, Advanced Performance Management
ATX, Advanced Taxation
AAA, Advanced Audit and Assurance
In addition to the papers listed above, students are also required to study Ethics and Professional Skills module - this is an online module. You can begin this module once you're studying for any of the Applied Skills papers.
What is ACCA equivalent to?
The ACCA Qualification is considered equivalent to degree standard when you take the first nine papers. When you take the Strategic Professionals level, it is equivalent to a master's degree.
What are the entry requirements?
Entry requirements depend on the entry pathway of your choice, but you will generally need to meet one of the following entry requirements.
2 principal passes at STPM (grade C or above), plus 3 credits at SPM (grade C or above or grades 1-6) (in 5 separate subjects, including English and Mathematics)
Matriculation Certificate with minimum CGPA of 2.50, including Mathematics and English
ATAR of at least 70 and 5 credits (grade C or above) in SPM (in 5 separate subjects including Mathematics & English)
Unified Examination Certificate (UEC), 5 subjects with grade B (including English and Maths)
2 passes at GCE A-Level and 3 passes at GCE O Level in 5 separate subjects including Mathematics & English
CAT qualification with 5 credits in SPM including English and Mathematics
3 LCCI Level 3 Higher passes/A levels/STPM and 2 LCCI Level 2 Intermediate Level passes/O level/SPM (in 5 separate subjects including Mathematics & English)
How much does an ACCA qualification cost?
Tuition fees for an ACCA course may range from RM 15,000 to RM 40,000, depending on the institution.
Including CAT qualification, the total tuition fees would cost around RM 50,000 to RM 60,000.
The fees will include registration, exemption (if applicable), examination and annual subscription. For the examination, a higher fee rate may be charged, depending on how early or late you apply for an exam. The overall fees structure can be summarised as follows:
| | | |
| --- | --- | --- |
| Product | Price (GBP) | Price (MYR) |
| Registration | 89 | 505.17 |
| Exemption (Applied Knowledge Exams) | 86 | 488.15 |
| Examination (Applied Skills Exams, Standard Entry) | 126 | 715.19 |
| Annual Subscription | 116 | 658.43 |
You can choose to study ACCA either privately (self-study) or by going through a higher education institution.
The self-study option costs less since you will only be paying fees to ACCA for administrative purposes instead of full tuition and resource fees. Nonetheless, going through a college or university can give you access to professional support and additional study materials, which may facilitate your learning process.
How long does it take to complete ACCA full-time?
Most students take 3-4 years, but you have up to 10 years to complete the qualification. You can either study full-time or study part-time while working.
What are the career options after ACCA?
Having an ACCA qualification opens the door to a wide array of career paths. Here are the estimated average salaries for the following careers, according to Payscale:
| | |
| --- | --- |
| Career Prospect | Estimated Average Monthly Salary |
| Auditor | MYR 3,000 |
| Chartered Accountant | MYR 3,000 |
| Financial Accountant | MYR 2,970 |
| Management Consultant | MYR 3,516 |
| Investment Analyst | MYR 3,439 |
| Financial Analyst | MYR 2,968 |
| Risk Manager | MYR 6,825 |
| Investment Manager | MYR 7,500 |
| Tax Manager | MYR 7,500 |
| Chief Financial Officer (CFO) | MYR 15,000> |
What are the skills needed to study ACCA?
Aside from quantitative and analytical abilities, there are several other skills that will give you a great advantage in pursuing an ACCA qualification. Here are some of the most important ones to take note of:
Professional scepticism: Yes, you heard that right - scepticism. A sceptical mind is an essential skill for professional accountants, especially when it comes to auditing. The application of healthy, informed scepticism to any financial reporting process can promote the faithful representation of financial information, lowering the risks of dishonesty and financial misstatement.

Communication skills: Information is constantly being transmitted from one person to another, from an organisation to its shareholders and stakeholders, and even to the public. Thus, effective communication is the key to enhancing organisational performance and managing client relationships.

Perseverance: ACCA has been known to be a challenging professional qualification to achieve, as its programme combines the difficulty levels of a bachelor's degree and a master's degree. Some of the exams also cover a large amount of materials within a short period of time. Therefore, perseverance definitely comes in as a useful skill.
Universities and colleges offering ACCA courses in Malaysia
Check out the complete list of universities and colleges in Malaysia offering ACCA and CAT courses.
KDU University College
Tunku Abdul Rahman University College (TAR UC)
Sunway College
INTEC Education College
UCSI College
Kolej Universiti Poly-Tech MARA (KUPTM)
DISTED College
Taylor's University
Asia Pacific University (APU)
Seri Stamford College
1. KDU University College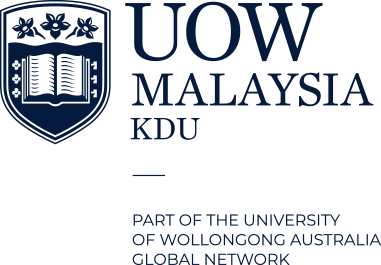 UOW Malaysia KDU is one of the well-known institutions in Malaysia to produce high performing students. Its Professional Accountancy Centre (PAC) in Damansara provides a conducive learning environment and supportive staff to enrich the student experience. KDU has been awarded the ACCA Approved Learning Partner - Platinum Status. It also offers students great opportunities through corporate and government sponsorship as well as job placement with reputable accounting firms.
2.Tunku Abdul Rahman University College (TAR UC)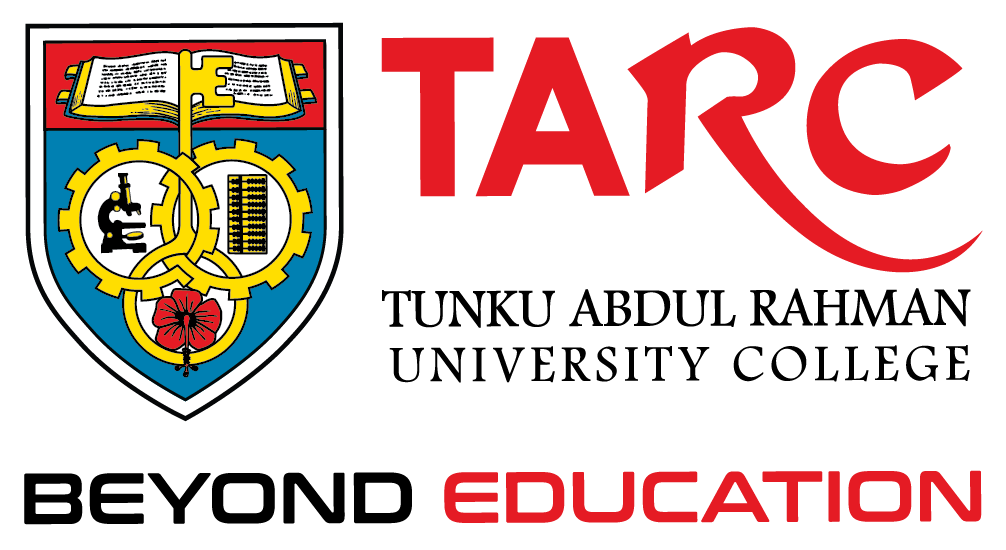 Tunku Abdul Rahman University College focuses on providing tertiary education opportunities for young Malaysians regardless of race, class and creed who were seeking quality education as well as meeting the rising demand for human capital from businesses and industries.
ACCA being a globally recognised accounting body has given its highest exemption to a number of TAR UC accounting programmes namely the Bachelor of Commerce (Hons) and Bachelor of Accounting (Hons) which are offered at TAR UC's Kuala Lumpur Main Campus as well as the Bachelor of Business (Hons) Accounting and Finance offered at TAR UC's Penang Branch Campus.
3. Sunway College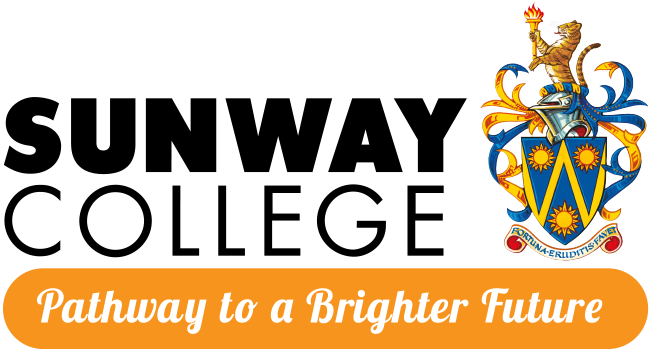 Sunway College is among the leading colleges that are highly reputable in Malaysia - having received the highest 6-star rating from the Malaysian Quality Evaluation System for Private Colleges. The Sunway TES Centre for Accountancy (CAE), as part of the Sunway Education Group, holds a Platinum Status as an ACCA Approved Learning Partner. It has a passing rate record that surpasses the global pass-rate of at least 75% of the papers per exam sitting.
4. INTEC Education College

INTEC Education College is holding an excellent reputation as an educational provider for Pre-university studies, Diploma and Professional Accountancy Programmes. Its IPAC Education division, which is the centre for the professional accountancy programmes, earns the College its status as a Platinum Approved Learning Partner of ACCA.
5. UCSI College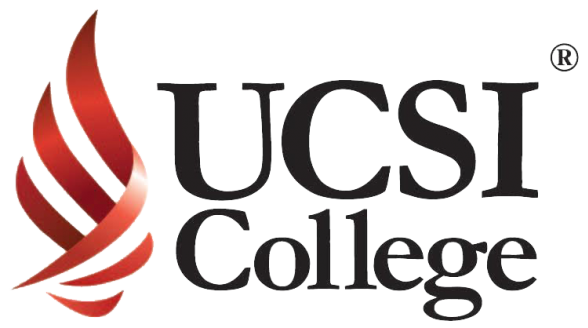 UCSI College is a private higher learning institution with a rising stature in the local and international education scene. Having partnerships and collaboration with a range of professional bodies and international institutions, the College tailors its courses to suit the current and future needs of the industry, producing well-rounded students to join the workforce.
UCSI is also the first seven universities in Malaysia to collaborate with the ACCA Accelerated Programme (AAP) with the exemption for 9 Foundation papers for their accounting and finance degree programme.
6. Kolej Universiti Poly-Tech MARA (KUPTM)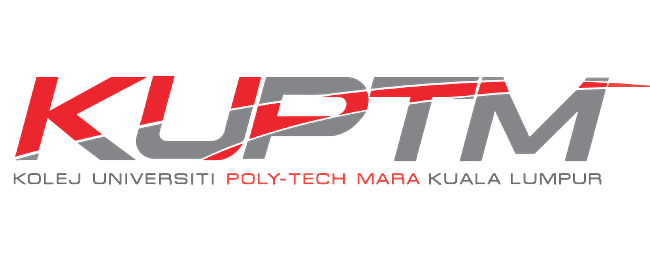 Kolej Universiti Poly-Tech MARA (KUPTM) is one of the largest private higher institutions in the country. It is a wholly-owned subsidiary of Majlis Amanah Rakyat (MARA). The institution is known for its high-quality education that is focused on a local approach and its outstanding track record. Its ACCA programme is recognised by local and international bodies.
7. DISTED College

Located within the UNESCO World Heritage City of Georgetown in Penang, DISTED College provides a vibrant environment for living and learning. Awarded 5 stars from MyQuest RATING in 2018/2019, DISTED has also produced ACCA students with scores that surpass the global passing rate.
8. Taylor's College

Taylor's College is one of the pioneering pre-university education providers in Malaysia. Since its inception in 1969, it has produced more than 70,000 graduates, placing over 1,000 students every year in universities that rank among the top 200 in the world.
The College has been recognised for providing the best student learning experience in the country, and is among the top 1.1% of influential universities in the world, according to QS World University Rankings 2022. It has recently been expanding its range of course offerings, among which include the ACCA Foundation in Accountancy (ACCA FIA) programme.
9. Asia Pacific University (APU)
Ranked among the Top 10 Malaysia Private Universities in the latest QS Asia University Rankings 2022, Asia Pacific University (APU) is one of the few selected universities to join the ACCA Accelerate Scheme.
Students who complete their BA (Hons) in Accounting and Finance programmes with APU will be entitled to a maximum 9-paper exemption at the Fundamental level, out of the total 13 papers in Professional Accountancy qualification.
10. Seri Stamford College

Seri Stamford College is the first and oldest private education provider in Malaysia. Since its establishment in 1950, the College has produced over 500,000 local and international graduates. Its Foundation in Accountancy programme leads to a number of certifications, including a diploma and a revised CAT qualification, and offers a pathway into the ACCA course. Stamford is a Gold Approved Learning Provider of ACCA.
---
FAQ
1. Is ACCA difficult to pass in Malaysia?
Keeping in mind the level of qualification ACCA offers, you can expect a gradual increase in difficulty over time. Nonetheless, whether or not ACCA is hard to pass still depends on a number of factors:
Prior experience: While many think that having previous exposure to accounting will help you pass ACCA, that may not always be true. Sometimes, studying ACCA from scratch can be better, because depending on the type of experience you have, you may have to first "unlearn" certain ideas or ways of doing things as you progress with the course.

Support system: This is an obvious one. Having a solid personal support network will help you persevere through your studies when things get tough. Finding a proper learning provider is also important, as you will have access to more study materials and professional guidance.

Study mode: Your choice of studying ACCA full-time or part-time can affect the level of pressure you feel when taking the course. Working while studying is a popular option as you can earn a living and practise what you learn; however, the challenge of balancing your job with studies - and not to forget, your personal life - can make the ACCA course harder to pass.
Ultimately, it depends on your level of commitment. Passing ACCA is very much possible as long as you're willing to devote the time and attention to it.
And remember, although most students aim to obtain the qualification within three to four years, you actually have ten years to complete ACCA. So don't rush it: take your time and make the best out of the course!
2. Is ACCA recognised in Malaysia?
Definitely! In fact, ACCA has more than 100 employer partners in Malaysia participating in its Approved Employer programme, which is designed to support ACCA students and members with their trainee and professional development.
On top of that, ACCA has been working closely with the Malaysian government to produce more professional accountants and strengthen the profession as part of the country's economic-building agenda.
3. Why study ACCA in Malaysia?
As shown in the above list, Malaysia already has a number of ACCA Approved Learning Partners (ALP) of our own with Gold and Platinum Statuses, which are among the highest levels of approval awarded to learning providers who teach ACCA Qualification. This means that you don't have to go abroad to study in order to receive this international qualification.
As a local, you can easily obtain quality education at a lower cost. Not only are ACCA courses priced at a lower rate, but you may also save a great deal of money on living costs. So hesitate no longer: study ACCA and maximise your success!