After completing your secondary school education, you will be faced with the dilemma of which pathway to choose when furthering your studies.
While it can be overwhelming to face so many options, it is important to note that all these programmes are designed specifically to match the learning requirements of each student. All you need to do is find out what works best for you!
Pursuing a diploma has become one of the more popular options for Malaysian students due to various reasons. This guide will help you break down everything you need to know when considering a diploma.
What is a Diploma in the first place?
A diploma is generally not considered a pre-university programme.
It has a higher qualification than pre-university programmes and can be considered the equivalent of a first year Degree.
Pre-university programmes prep you for your degree in order to be work-ready, whereas with a diploma, you can immediately enter the workforce upon completion. However, you may still pursue a degree (starting from its second year) if you wish to do so.
Hence, diploma is usually practical in nature with more hands-on learning in the field of its study. This is to ensure you are well trained and have industry-specific knowledge.
Diploma courses are offered in niche areas such as English, Business Management, Information Technology, and more. Pre-university programmes such as Foundation and Form 6 on the other hand offer certifications in broad fields, such as arts or science.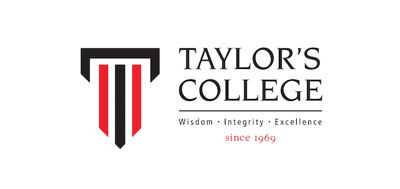 Taylor's College offers Foundation, A-Level, South Australian Certificate of Education (also known as SACE International) and Diploma courses. Taylor's University is ranked #1 among private universities in Malaysia and the entire Southeast Asia in 2023.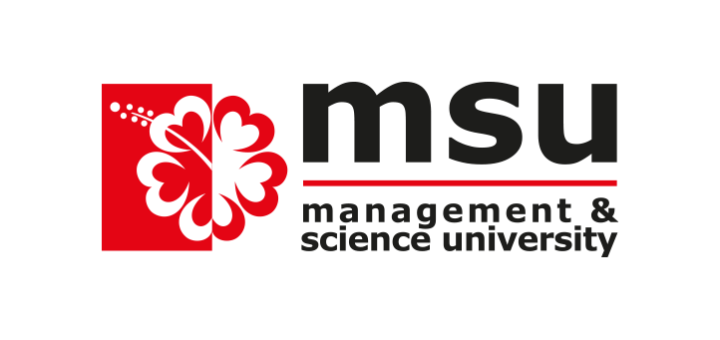 Management & Science University (MSU) is one of the top private universities in Malaysia. MSU is currently ranked as a QS World Top 100 among the world's Top 50 Universities Under 50 and 147th among Asia's Best Universities. MSU offers a wide range of Foundation and Diploma courses for SPM leavers.

Tunku Abdul Rahman University of Management and Technology (TAR UMT) was previously known as TAR University College and TAR College even before that. TAR UMT has 6 campuses around Malaysia and offers a wife range of Foundation and Diploma courses at affordable fees.

Infrastructure University Kuala Lumpur (IUKL) is the only university in Malaysia that champions the area of infrastructure. IUKL's tuition fees are reasonable and they offer many scholarships to deserving Malaysian students.

Asia Pacific University of Technology & Innovation (APU) is one of the top private universities in Malaysia and boasts a new and impressive campus in Bukit Jalil area of Kuala Lumpur. APU is one of the most diverse university with students from all over the world. They offer a wide range of Foundation and Diploma courses.
How are Diploma courses structured?
The academic structure of a diploma is well-rounded with a balance between coursework and examinations. This is unlike other pre-university programmes, which more often than not use examinations as the sole method of assessment.
What's the duration of a Diploma programme?
A diploma typically takes between 24 to 36 months for completion.
Should I choose a diploma?
Here are five reasons why you should study a diploma:
It's a cheaper alternative
Speedy entry into the workforce
Specialised and specific courses
Lower entry requirements
Balanced assessment methods
Let's talk more about each of these benefits.
1. It is a cheaper alternative
If you find yourself having a limited budget to further your studies, a diploma would be the way to go. The diploma pathway does not require you to continue with a degree before working. Besides, Perbadanan Tabung Pendidikan Tinggi Nasional (PTPTN) is a government initiative that offers loans for all diploma courses in both private and government institutions*. Pre-university courses are not eligible for a PTPTN loan with the exception of foundation programmes in selected institutions.
2. Speedy entry into the workforce

With a diploma, you will be able to enter the workforce sooner than if you had studied pre-university. This is because a diploma trains you for a specific field in line with careers hence leaving a degree an option rather than a necessity.
3. Specialised and specific courses
Diploma courses are generally a lot more specific and sometimes even offer a combination of different modules under a single diploma. This is to make sure you have all relevant skills needed for specific careers. If your ambition is one that requires practical training (chef, videographer) a diploma would be the better option.
4. Lower entry requirements
Pre-university programmes generally have higher entry requirements than most diploma programmes. Entry requirements vary depending on the institution. You may be ineligible in one institution but well above another's requirement. Be sure to do your research!
5. Balanced assessment methods
Not everybody are able to score in their examinations and quizzes. In a diploma you are assessed through many different methods such as presentations, coursework, assignments and tests that carry weightage in your final grade.
List of Best Diploma courses in Malaysia
This list will help you decide which Diploma course suits you better.
Estimated fees: RM 15,000 - RM 48,980
Estimated fees: RM 15,000 - RM 42,800
Estimated fees: RM 17,000 - RM 51,500
Estimated fees: RM 15,000 - RM 138,714
Estimated fees: RM 17,000 - RM 182,740
Now that you have all this information, it's time to ask an important question:
Should YOU choose a Diploma?
Frequently Asked Questions
Is Degree better than Diploma?
That depends. A Diploma is more in-depth which is also a choice often made by those who wish to change their career. Meanwhile, a Degree takes more time than a diploma as they typically range around 3-4 years. It also covers various subject areas.
What are the best courses to study Diploma?
There are a variety of Diploma courses available out there. You can refer to the list of best diploma courses in this guide, or click here.
What is the starting salary for a Diploma holder in Malaysia?
On average, a Diploma holder usually earns from a minimum of RM1,600 a month. However, bear in mind that all jobs and companies are different, so the figure might be slightly different from what is stated here.