Arguably the best destination for all kinds of education goals, Canada is known for its high quality in providing an education of all levels and awarding degrees in universities as prestigious as found in the UK and the USA. Read our guide to know the ins of studying in Canada!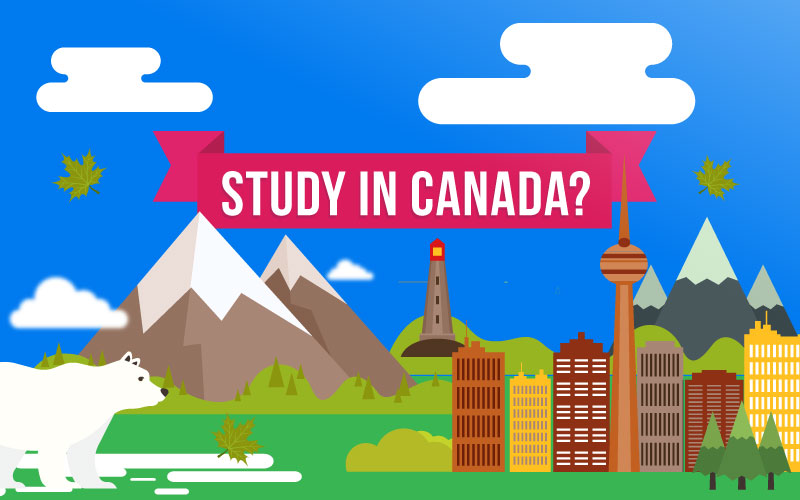 Canada is located in the upper region of the North American continent and is said to be the world's most educated country. The second-largest country in the world right after Russia, it shares the longest international border with the USA but has a lower population than the city of Tokyo.
Most residents are concentrated in the provinces near the border - and as such cities like Vancouver, Ottawa and Toronto are the most developed and contain the majority of universities of Canada.
Apart from its cultural diversity, due to Canada having the highest per capita immigration rate in the world, this fantastic country is also known for its vast landscapes - ranging from megacities to beautiful mountains and cold sea waters where whales and other marine life thrive.
Did you know? In Churchill, Manitoba, a.k.a the town on the edge of the world, residents often leave
their cars unlocked so people who have encounters with polar bears can get out of the way and hide.
The kindness and generosity of Canadians are not just internet stereotypes; with so many from different parts of the world and different walks of life, peace is the most important message, and any newcomer is sure to feel instantly welcomed to one of the best places to live in the world. English and French are its national languages, and proficiency in either will eliminate any worries of a language barrier.
Why Study in Canada?
As an international student, it is easy to see why Canada is such an attractive place to continue your higher education as its emphasis on education runs deep. Over half of Canadians are degree holders, and education is compulsory until the age of 18.
Its strong presence in the global education sector for its high quality and affordability compared to other global education providers like the UK and USA continues to be a winning feature as to why it remains a highly sought after place to further academics.
Canada has also been designated as the happiest place to be in terms of receiving an education. Their breakaway from traditional grading systems and embracing holistic education has been reported to satisfy students from every age bracket; and with strong encouragement in extracurricular activities from and involving the community, Canada's way of providing education in the modern age has been proven to be the most secure.
Canada's Best Universities
With a subject range and tertiary education options as diverse as the people attending them, Canadian universities offer almost everything and anything a student willing to learn might want and more.
Canadian universities often run off their extremely consistent education system, with most operating in a fairly standard manner, the only difference being the location and public/privately run.
With a large amount of immigrating populace, Canadian education providers have managed to achieve a level of equity in assimilating constant newcomers at every level alongside maintaining their own conduct of education.

Below is the list of Top 10 Universities in Canada for the year 2021 based on QS World University Rankings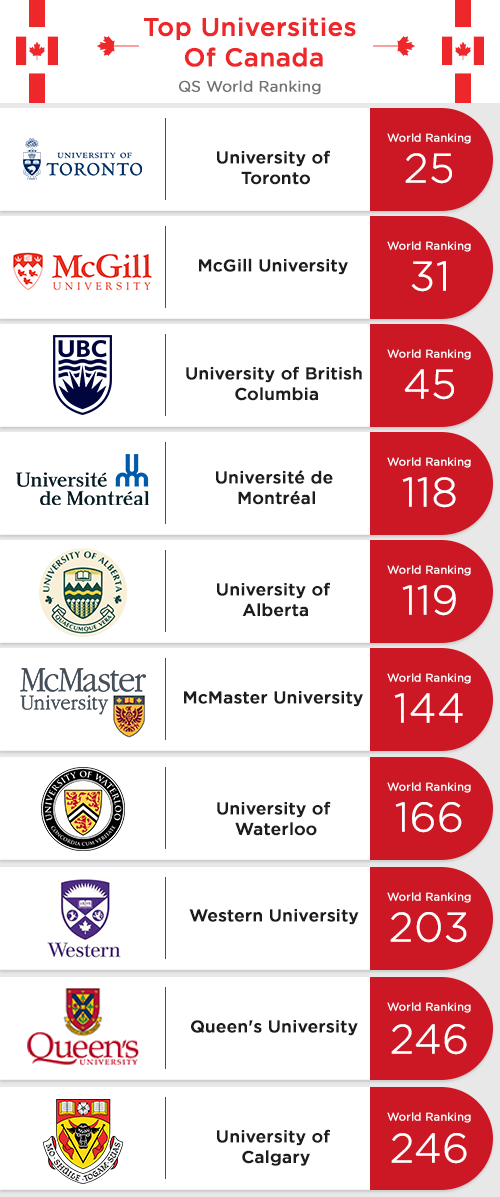 Canadian degrees are recognised worldwide and are hailed for being the most accessible from anywhere in the world. Not only that, Canada is popular for being a budget destination. Students looking for the best higher education in English and French language options find Canada's generally lower tuition fees and living costs compared to other developed nations offering quality standards of higher education.
Combined with flexible immigration pathways to work and reside in the country, studying in Canada might just be the most attractive overseas education opportunity yet
Tuition Fees
While being an international student in Canada is considerably cheaper compared to being an international student in the UK and USA, Canada is still a major urban Western country, and prior planning must be done in order to fully enjoy your time in the cold continent of North America.
Courses in Canadian universities vary in price in different universities and provinces due to the varying living costs but are still subject to the nature of the field. Arts and business courses are the cheapest in the group, while engineering and medicine will be the most expensive of the lot.
Average Tuition Fees (per year) as of 2018
| | | |
| --- | --- | --- |
| Study Level | CA$ | MYR |
| Foundation/ Pre-U | 8,000 - 10,500 | 24,900 - 32,700 |
| Diploma | 13,500 - 19,500 | 42,000 - 60,700 |
| Bachelor's Degree | 14,000 - 25,000 | 43,600 - 77,800 |
| Masters Degree | 13,000 - 40,000 | 40,500 - 124,500 |
| Doctorate Degree (PhD) | 8,000 - 10,100 | 24,900 - 31,500 |
* Tuition prices in MYR are subject to conversion from CA$
Entry Requirements
As Canada is a Commonwealth country, English is its national language, shared with French. IELTS results are the most common language requirement to apply for Canadian Universities in the English areas, but TOEFL and Cambridge English: Advanced results are also acceptable.
Should you wish to apply to a university in the francophone areas, proof of proficiency in French is similarly required.
Typical acceptance criteria (STPM/Foundation/Pre-U Results)
SPM, while is recognised as a high school leaving certificate, may not be sufficient enough during applications to a Canadian University. You will need to earn a proper Canadian Grade 12 certificate, available in Malaysia through Canadian Pre-U or Canadian International Matriculation Programme (CIMP).
STPM can be used to apply for undergraduate studies at a Canadian university. Some subjects may require credits in specific units.
Credit transfer from other academic qualifications is also permitted if you have already previously enrolled in a Diploma, Degree Transfer or Undergraduate programmes.
*If you are over 25 and have completed your previous degree over two years ago, you will be considered a 'mature student' and will be required to submit additional credentials on employment background detailing the practical skills you have developed.
In addition to your academic transcripts, potential future students applying to study in Canada must also prepare a resume noting other curricular achievements, volunteer and work experience.
You must also curate a Letter of Intent (LOI) stating why you are applying to the university of your choice and what you want to achieve academically.
Accommodation & Living Expenses
Canada's top universities are spread out all over its large country, and the high flow of international students and migrants have brought stunning life to many of its cities.
The provinces and cities of Canada have so much to offer, but each comes with different living costs as an international student.
Montreal, Quebec
Most recently crowned the best student city in the world, Montreal is Canada's "Cultural Capital"; famed for its vibrant life. This French city offers non-stop entertainment and high-life enterprises, with world-class acts originating and operating in the heart of Quebec such as Cirque du Soleil, Just For Laughs, Montreal International Jazz Festival, EA, Ubisoft and many more. A historical area, Montreal is perfect for those looking for cultural balance from the old and new worlds.
Students have noted that the biggest difficulty of living in Montreal wasn't the costs but rather the lack of French linguistic skills, of which Montreal uses as its official language. You might have a little difficulty venturing outside university grounds, but most residents can speak English and will be polite enough to guide you around.
Montreal is the cheapest of the three major cities (Vancouver, Toronto and itself) - costing at least CA$1,800 (RM5,580) per month in living expenses as a student.
Vancouver, British Columbia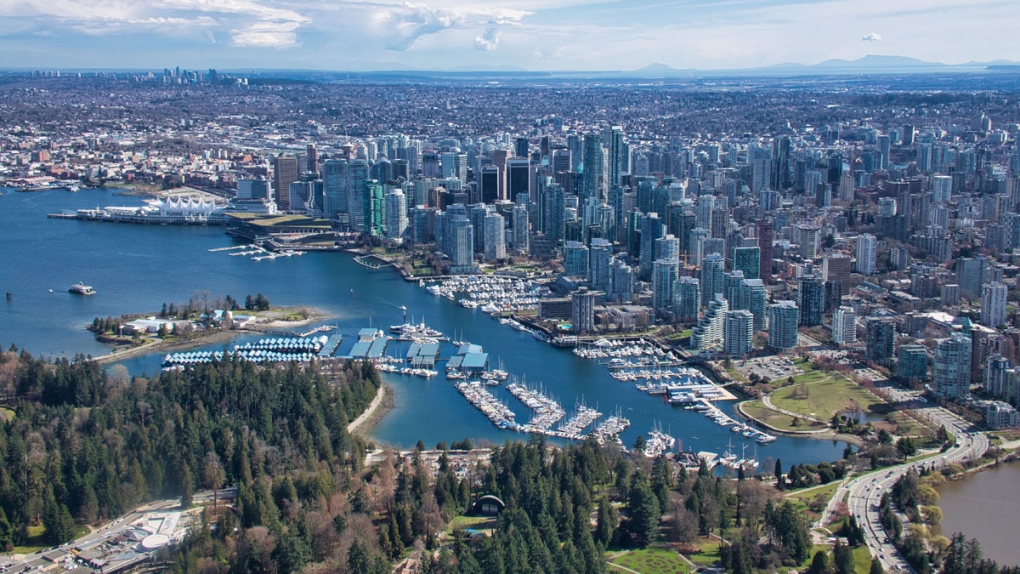 Sharing the title as the most desirable student cities to be in with Montreal, Vancouver's beautiful natural surrounding landscapes and fun city life attracts students for its easy assimilation and diversified population. The second largest of Canada's cities, it holds all the main hubs of the country.
With a nickname like North Hollywood for its media production, extremely strong sports presences, high industry development and with a 52% resident count of non-English origin bringing so much ethnic and linguistic diversity, there is always something for everyone from anywhere.
Vancouver, although slightly cheaper than Toronto, the major of major Canadian cities, can also cost around CA$2,200 (RM6,820) per month.
Toronto, Ontario
A modern delight, Toronto is Canada's New York, full of cosmopolitan business chic life. Its giant international business sector has made this city full of work opportunities and continues to draw global attention to its concentration on professionalism and highly diversified economy.
Students striving to see the Big Five in action (Canada's five largest financial institutions that make Toronto the financial capital of Canada) will enjoy this city that acts as the country's main business and industrial distribution. Toronto has been identified as the most expensive to live in, as the business-strong vicinity presents a general hike in basic costs.
Excluding tuition fees, living per month in Toronto as a student can cost as much as CA$2,500 (RM7,780) on a budget, without rent.
Edmonton, Alberta
Quintessentially Canada, the provinces of Alberta are famed for many outdoor industries. Explorers love flocking to its cities for the thriving history of colonialism, beautiful preservations of the First Nation indigenous cultures, and the largest exhibition of dinosaur fossils in North America.
Thrill-seekers will especially love the raging low temperatures cold enough to form ice castles every winter and the fantastic West Edmonton Mall which contains world record indoor amusement parks. The oil and gas sector, as well as great health care systems of this province, continue to attract many students until today.
Living in Alberta is a joy compared to most other regions in Canada, as it has the lowest living costs. On average, an international student would have to spend only CA$1,200 (RM3,740) per month and still be able to have a great time doing all the extreme sports in the area.
Did you know? The Canadian Rockies are a part of the fascinating
Rocky Mountain Range that stretches over 4,800 km from
British Columbia right through Alberta and
all the way down to New Mexico, USA.
Ottawa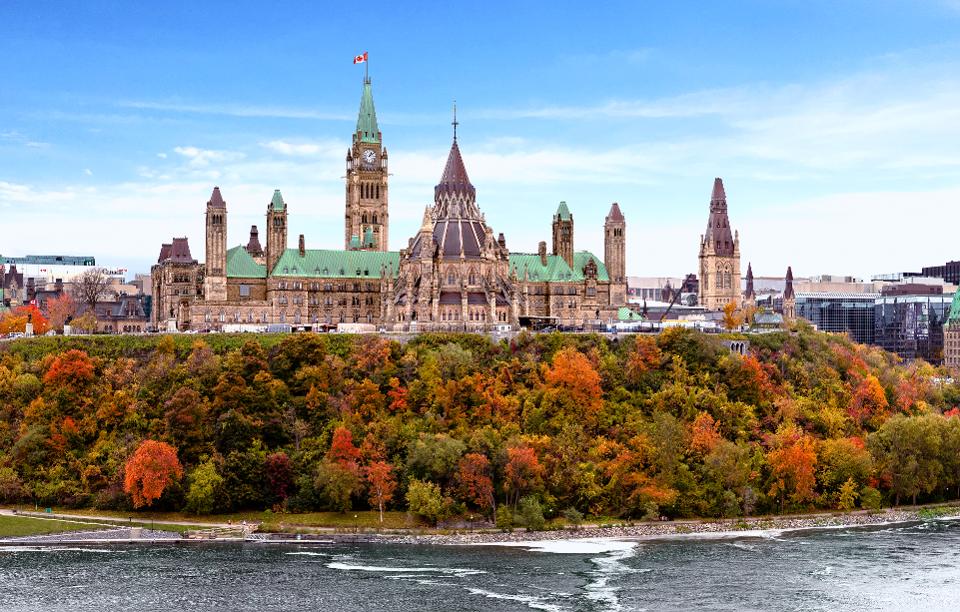 This small city is actually the capital of Canada and is its most popular student city ranked by students for students. Many will appreciate the less dense lifestyle compared to the other major metropolitan cities and the many simple but beautiful pleasures it offers.
The city has many well-renowned museums, theatres, civic spaces and more dedicated to preserving and showcasing Canada and its people. Many of its residents cite its friendly and tolerant community as a big factor of why they stayed.
Capital city Ottawa draws up close to student favourite Alberta, requiring only CA$1,600 (RM5,000) per month.
To help ease these costs, international students are permitted to work on-campus without a work permit; or off-campus if indicated. Students working off-campus are allowed 20-hours during their study term and full-time during breaks in the academic schedule.
To work in Canada as an international student, you must obtain a Social Insurance Number (SIN). If you have an internship program that is part of your curricula, you will have to apply for a work permit in addition to your study permit.
Applying to Study in Canada
The process of you preparing to apply to study in Canada should look a little something like this:
When to apply to study in Canada?
Most Canadian universities and colleges follow the academic term of commencing in early September and concluding at end of April or early May; with a short break between December and January to separate the semesters.
Tip: As an international student, admission to a popular course offered by a Canadian university may be subject to limited slots, so planning in high advance is a must.
The most advisable time to begin submitting applicants to the Canadian university of your choice should be as early a whole year before the start date of the semester, or at latest by March of the same year for the September intake. You also need to provide proof of finance showing ability to sustain living costs and tuition fee in addition to language proficiency certification.
As soon as you receive a letter of offer or acceptance to the university in Canada, you may begin applying for your travel necessities such as the student permit, health insurance, passport renewals and other important documents needed for going overseas.
How to get a Canadian study permit?
To apply to study at any Canadian institution or university as a first-year undergraduate, future students must fulfil the requirements of applying for a study permit through the Immigration, Refugees and Citizenship Canada website. A study permit is not equivalent to a visa, and there are limitations to travel and work. As a full-time student, however, the study permit should cover all necessary areas.
*The fee to apply for a Canadian Study Permit is C$150 (equivalent to RM470 as of 2018 conversion rates)
As an international student holding a Canadian study permit, the following terms and conditions must be adhered to for the duration of your study permit validity.
Remain enrolled at a Designated Learning Institution (DLI)
Attend the applied level of study
If you wish to continue your studies beyond the level you applied for, e.g. undergraduate to postgraduate, you will need to apply for a study permit extension.
*The study permit is valid for only ninety days within programme completion.
You will not need a Canadian study permit if your course/program lasts under six months, but it would be a good step to apply for one anyway in case you decide to continue. Should you only make up your mind in pursuing more in Canada after six months without having a prior application, you will have to leave Canada and submit your student permit applications through a visa office.
** For those applying to study in the province of Quebec, you will need a certificate of acceptance (CAQ) prior to applying for the entire study permit.
As an international student, health care insurance is a must-have. Availability of coverage will vary from province to province; some will have health insurance readily available for international students after a certain period of stay, but other provinces (such as Quebec) will require you to arrange insurance privately.
Canadian government health care coverage may have some limitations when extended to temporary residents, so be aware of what medical services you as an international student are entitled to.
Did you know? Actor Kiefer Sutherland's grandfather Tommy Douglas is
the reason the universal healthcare system exists in the whole of North America.
To supply medical information required, a visa officer will contact you with instructions. Take note, it might extend the processing time by over three months.
As for proof of financial sustainability to study in Canada, you must provide the document in the form of either:
Bank statements
Sponsor letter
Receipts of tuition and accommodation fee payments
A bank draft in convertible currency
Evidence of an existing Canadian account if supplying through transfer
Proof of owning a Canadian scholarship or
Proof of taking a Canadian-funded course.
As of 2018, officials have determined that you need about CA$10,000 (approx RM30,900) yearly, (CA$11,000 (approx RM34,000) yearly in Quebec) + tuition fees and funds saved for transportation back to home country.
Once you have received the green light, travel to the Canada Border Services Agency (CBSA) in Canada! You will be issued your Canadian study permit and be allowed access into Canada for the duration of your degree.
After-graduation Opportunities in Canada
Canada is extremely popular for its immigration opportunities, and its high multicultural population is proof. Even if you haven't yet decided to stay as a resident, Canada still offers many work opportunities as a global powerhouse.
International students who opt to stay a little while longer after the completion of their post-secondary studies have the option to apply for a Post-Graduation Work Permit (PGWPP).
The Post-Graduation Work Permit Program is an effort by the Immigration, Refugees, and Citizenship Canada (IRCC) to encourage international graduates of Canadian education to stay and impart the skills they have developed in higher education back into the Canadian economy. Not only will you be able to stay in Canada and work for three more years, but you will also gain a larger chance to become a permanent resident of Canada.
To be eligible for application for the PGWPP, you must have already completed your full-time studies of over eight months at a Designated Learning Institution (DLI) that offers degree programs authorized by the province.
Things to note!
The PGWPP is only eligible for application to international students who are still under a valid study permit. Should you wish to leave Canada and re-enter as a PGWPP holder, you might need to apply for a Temporary Resident Visa (TRV) to be able to return to Canada.
Frequently Asked Questions (FAQs)
Can International Students work while studying in Canada?
Yes, International Students can work on campus. However, working off-campus is only permitted after 6 months of studies.
How many hours can I work as an International Student?
During normal weekdays, you can work up to 20 hours/week. However, you are allowed to work up to 40 hours/week on semester breaks.
Want to know more about studying in Canada? Check out our other articles, below: