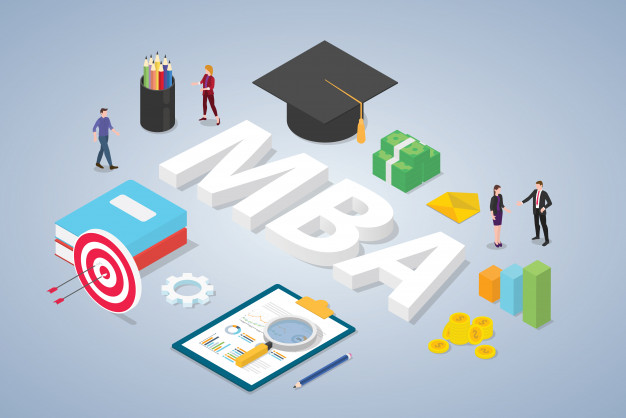 Short for Master of Business Administration, MBA is recognised worldwide to offer the premier postgraduate qualification in the field of business management.
Many great leaders and CEO in world-renowned companies have an MBA.
However, MBA is very useful not only in the business world. It is beneficial too if you want to pursue a managerial career in the public sector, government, private industry and many others.
It's considerably a 'top-up' programme designed specifically for holders of postgraduate diplomas or bachelor's degree in business or management, allowing you to 'fast-track' your studies to gain a full MBA award.
MBA holders are often being paid very well too! Have you ever wondered why? What is so fancy about it?
What is MBA all about?
The Master of Business Administration (MBA) is an internationally-recognized degree designed to develop the skills required for careers in business and management.
It is currently one of the most popular professional degree programmes in the world as an MBA graduate is highly valued and highly in demand.
Due to the popularity of the programme, there are over 2500 MBA programmes offered worldwide, including full-time, part-time and online programmes, making the programme widely available for working professionals who would like to boost their careers with an MBA degree.
Most of the MBA programs have a core discipline such as accounting, economics, marketing, and operations, as well as elective courses that allow students to follow their own personal or professional interests.
What are the major fields in MBA?
As mentioned before, MBA course comprises a wide range of business-related studies.
1. Accounting
MBA in Accounting will deliver the technical skills and business concept you would get in a traditional MBA, but adds an emphasis on leveraging financial analysis.
This is important to help in the decision-making process at a strategic level and is suitable for graduates who have a Bachelor in Accounting especially those who want to expand their knowledge and get more credits to sit for the CPA exam (30 credit hours beyond a bachelor's degree will be needed for this).
Studying MBA in Accounting will enable you to develop a well-rounded business skillset and the depth to truly become an accounting expert.
2. Economics
MBA in Economics is a business qualification that stresses on the Economic aspects of business, which differs it from a Master in Economics, which focuses entirely on Economic studies.
It is ideal for people who want to be in a decision making role within a business and it helps students to develop a well-rounded concept of how markets run and how to optimize business decisions in light of latest market trends.
Students will also learn how to investigate the risks and potentials in investing in both local and foreign markets and make an informed decision based on their research.
3. Marketing
The MBA in Marketing does not limit the degree holder to pursuing marketing careers alone, the skillset can be put toward dozens of other career options, including consulting, entrepreneurial careers and general management as it teaches skills you use in any field, like mathematics, communication, analytical and management.
Other than that, classes in marketing cover topics such as advertising, branding, market research and marketing globally and online, among many other topics.
4. Management
The MBA in Management is a comprehensive business degree, focusing on crucial management functions, such as managing people, finance, operations and sales and marketing.
It can teach you how to best recognize and solve problems while overseeing any number of tasks and workers as it covers many topics that are involved in a traditional MBA such as ethics, finance and human resources from the perspective of a manager.
Individuals who earn an MBA in Management will find a wide range of possible careers, especially in corporate leadership positions, such as management analysts, chief executive officers or human resource managers.
5. Operations
An MBA in Operations commonly offers a global perspective on industry trends and an awareness of any financial regulations or political uncertainties that could impact an organization.
It is concerned with converting materials and labour into goods and services efficiently using the best practices in the industry.
In this MBA, students will be provided with comprehensive knowledge of productivity, process analysis, quality management and product variety to prepare them to improve the operational systems, policies and processes to support an organization.
What kind of subjects are taught in MBA course?
In this course, you will learn many things that are related to entrepreneurial, economy, analytics, management, etc.
The subjects that you come across will vary, depending on the specialisation that you take in the major.
A glimpse of subjects that are offered in University of Melbourne:
General Management 1
Data Analysis
Financial Reporting and Analysis
People Management
Economics for Managers
General Management 2
Leadership
Social Responsibility and Ethics
Finance
Marketing Management
Process and Operations Management
General Management 3
Innovation
Corporate Financial Management
Management Accounting
Global Business Economics
Strategy
Business in Asia (in partnership with EY)
Capstone Project
Social Entrepreneur Consulting Practicum
Business in Complex Environments
Electives
Marketing Communications
Brand Management
Consumer Behaviour
Business Intelligence
Product Management
Supply Chain Management
What are the skills and characteristics needed for MBA course?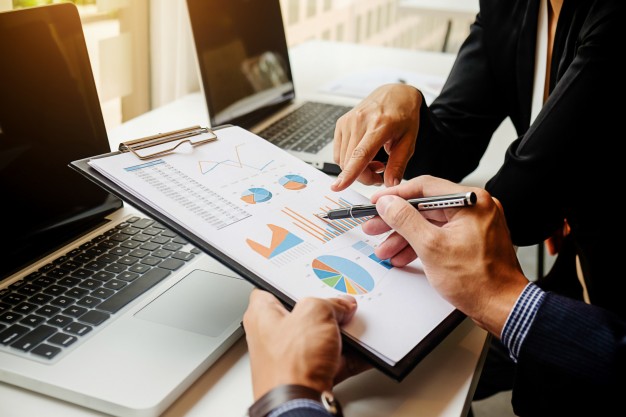 While it is rewarding and fun, MBA can be a tough course to pursue. Check the following qualities before you decide on taking this course to ensure that you're prepared:
1. Creative and imaginative
Creative thinking is one of the fundamental skills that allow us to perform well in all fields, including business. Creative thinking skills are not only important in this field, but it is also important when it comes to personal development.
Thinking creatively will enable you to come up with inventive ideas for new ventures or a fresh angle on established practices within a company.
2. Critical Thinking
Critical thinking is important in all fields of study, including Business Administration.
No matter which field you are in, critical thinking skills are important to help you analyze situations and make informed decisions.
In this field, you will need to be able to understand problems, think critically and devise solutions to problems related to different aspects of a business and gain insights that can bring significant improvements in the organization's processes.
3. Leadership
Leadership skills are very important in this field as you will need to lead people who are working under your supervision.
Leadership can be seen in two aspects, formal and informal. While formal leadership comes from the authority of being in charge and informal leadership focuses on the interpersonal side of things, both aspects of leadership are equally important to be a truly influential leader in this field.
4. Communication Skills
If you convey information clearly, that is already an indication of having a good communication skill. It is important that you and your internal and external audiences understand each other to prevent miscommunications.
5. Entrepreneurial Skills
What are good entrepreneurial skills? First of all, branding is something you should consider doing. Arise knowledge to keep your company growing. In addition to this, you need to have an eye for the more common skills such as communication, strategy, finance, and sales. But no worries, you will learn all about it during this degree.
What are the top Universities for MBA course in Australia?
The table below showcases the top universities in Ireland for their arts and design course, according to QS Universities:
| | |
| --- | --- |
| University | Location |
| | Melbourne |
| | Sydney |
| | Melbourne |
| | Brisbane |
| | Sydney |
| | Perth |
| | Canberra |
| | Melbourne |
| | Wollonggong |
| | Melbourne |
Also read: Choosing Universities In The US, UK And Australia
Job Opportunities for MBA Graduates in Australia
What are the jobs you can do after finishing MBA in Australia?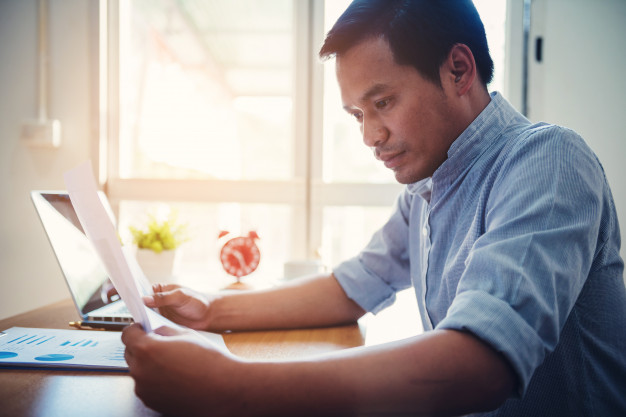 Good news! More and more industries are looking for graduates with an MBA. Graduates with MBA degrees are in demand, and that demand keeps growing.
In a recent survey, the Graduate Management Admission Council (GMAC) reported that 75% of employers surveyed intended to hire MBAs, with 85% citing that the number would be the same or even increase from the year before.
So, what can you do with an MBA? Check out the list below:
Chief Executive Officer
Financial Manager
Health Services Manager
High-End Management Consultant
Business Analyst of Information Technology (IT)
Investment Banker
Investment Fund Manager
Operations Manager
The wage that you will make while working in this field in Australia is comparatively high, but it is not the same across, depending on the occupation.
The below table showcases the different types of jobs that a graduate from creative art and design in Ireland and the expected salary according to PayScale:
| | |
| --- | --- |
| Occupation | Estimated Salary |
| Chief Executive Officer | AUD 96,000 - over 1 million per year |
| Financial Manager | AUD 84,000 - 137,000 per year |
| Management Consultant | AUD 67,000 - 112,000 per year |
| Project manager | AUD 61,000 - 162,000 per year |
| Business Analyst of IT | AUD 58,000 - 112,000 per year |
| Investment Banker | AUD 60,000 - 163,000 per year |
How long is the duration of studies for MBA course in Australia?
The duration of studies will depend on the level of studies that is taken.
| | |
| --- | --- |
| Study Levels | Duration |
| MBA | 1-2 years |
What are the entry requirements for MBA in Australia?
Each university has different entry requirements and the list below does not generalise the entry requirement of universities in Ireland as a whole.
MBA

Bachelor's Degree

CGPA minimum 2.5 - 3.0

Working experience

Min. 1-2 years (vary on the universities)

English

IELTS (minimum 7.0 - 7.5 overall), TOEFL (minimum 650 or 102)

Additional prerequisites

Pass interview and Personal Statement (for some universities)

Supporting documents

Recommendation letter, updated CV and design & art portfolio
How much is the tuition fee to study MBA courses in Australia?
There is a different variant to tuition fees in Australia, depending on the university that is chosen.
The estimated tuition fee per year for MBA course in the top universities in Australia can be seen here:
| | |
| --- | --- |
| Programme | Estimated Fees |
| MBA | AUD 48,000 - 63,000 |
The fee above only covers the tuition fee and not other additional fees nor living expenses.
Living expenses of students in Australia depend on the location of the university and the city that you live in.
Also read: Cost of Living in Australia
---
FAQ
1. Do I need to take a GMAT or GRE for an MBA course in Australia?
GMAT is accepted and recommended by many universities. However, many Australian universities are flexible about this criterion and this is not a mandatory requirement for admission to many Australian MBA programmes.
Melbourne Business School, for one, requires its applicants to have GMAT results. Other than that, you don't need to worry about GMAT.
We would, however, recommend you to take GMAT and improve your chances in good universities.
2. Is working experience prior to MBA application necessary?
Most Australian business schools require a minimum of two to three years of work experience. This is essential.
However, there are around five to six Australian business schools that accept students who have no experience for direct entry into the MBA programme.
3. Is my 3-year bachelor's degree acceptable for an MBA in Australia?
Most Australian business schools do. Whether you hold a Bachelor of Arts (BA), Bachelor of Commerce (BCom) or Bachelor of Science (BSc), this is acceptable as it is considered equivalent to an Australian Bachelor (Ordinary) Degree.
There are even some universities that accept students for the MBA without a bachelor degree if they have considerable work experience and significant professional achievements.
4. Can I work part-time while studying a full-time MBA in Australia?
Part-Time Work While Studying
International students are allowed to work even outside the campus in Australia while pursuing their MBA degree. Students can work up to 20 hours per week during the semester and full-time during vacations.
Please note that MBA is a very intensive program and you would have a lot of assignments and projects to do at any time. It is not easy to take out time to do any extra work during the semester.
5. Should I opt for MBA or a Master degree?
It is all about you and the vocation which inspires your intellectual curiosity, the field you want to jump into and make a difference.
Master degree: specialised in a certain area. Masters degree target graduates with less than a year or even no time at all in a job. It includes more theory, particularly when they lead to a Master of Science degree
MBA: MBA programs require several years of business experience designed to develop students' careers. MBA curricula are also more practically oriented, primarily teaching through case studies and sharing the students' work experience. MBA programs are generally more expensive than Master degree.