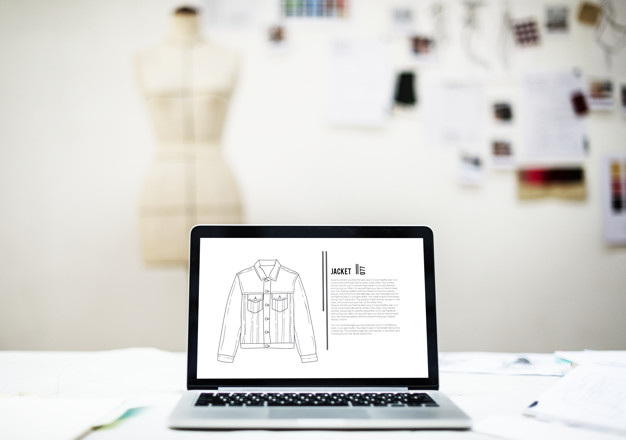 In order to excel in the fashion design course, you must be creative and artistic. This course is not as easy as it involves a lot of creating new and fresh ideas. But this should not demotivate you to pursue your studies in fashion design.
If you have a deep interest and long-time dream to be a renowned fashion designer in the country, this course is totally for you!
What is Fashion Design about?
Fashion design is the art of applying design, aesthetics and natural beauty to clothing and its accessories. Modern fashion design can be divided into two basic categories: haute couture and ready-to-wear where the former is dedicated to certain customers and is custom sized to fit these customers exactly whereas the latter is standard sized and not custom made, and is often produced in large production runs.
There are many knowledge in fashion design on how to design fashion pieces which are both trendy and functional. In most fashion design programs, students will learn about textiles and fabrics and how to use computer-aided design (CAD) technology to transform their ideas into reality.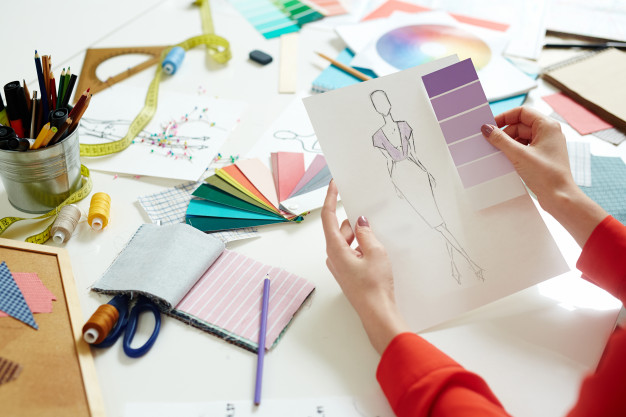 Other than that, fashion designers will also have to constantly study the industry to stay informed of current trends and to be able to forecast future styles.
In common fashion design courses, some common concepts like creative design, pattern drafting, fashion illustration, fashion and art, and fitting will be taught to students. Besides these common concepts, students will also study technical skills like tailoring and sewing to produce and deliver their product.
A fashion design student will also have to keep a good portfolio and the initial experience in the fashion industry can be obtained through internships or by working as an assistant designer.
Internships provide aspiring fashion designer with an opportunity to experience the real fashion industry and add some advantages to their portfolio.
What are the major fields in Fashion Design?
There are several types of Fashion Design like apparel design, footwear design, accessories design, etc.
1. Apparel design
Apparel designers take care of clothing and costumes, they create and help produce men's, women's and children's apparel, including casual wear, suits, sportswear, evening wear, outerwear, maternity clothing, intimate apparel, etc.
2. Footwear design
Footwear is an important element in fashion design. Matching the wrong footwear can greatly downgrade the aesthetic value of a piece of design. A footwear designer is responsible for creating different types of footwear- athletic, casual, formal, etc. that combines comfort, form and function to match the clothing's design.
3. Accessories design
Accessories designers design and produce items such as handbags, suitcases, belts, scarves, hats, hosiery and eyewear to compliment a person's outfit. Like other individuals in the fashion industry, an accessory designer must be very knowledgeable about past, current and future fashion trends.
What are the important skills do I need in this field?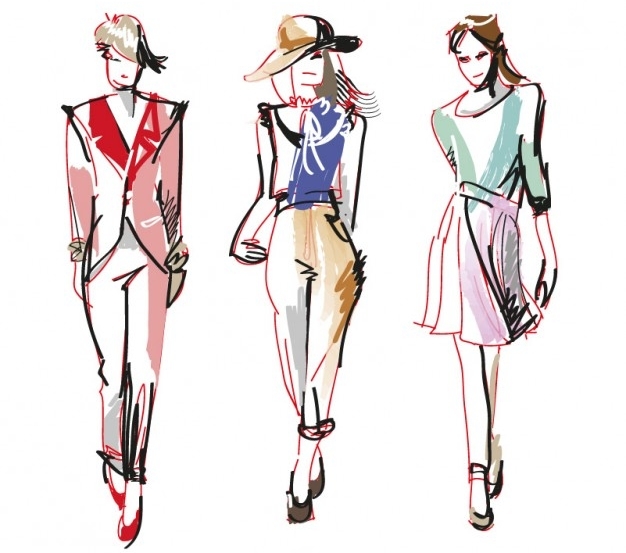 1. Creativity
Creativity is the most important quality of a designer, including a Fashion Designer. A fashion designer with creativity will be able to produce a design idea which is unique, functional and stylish which makes the designer and his/her design stand out in this competitive industry.
2. Detail Orientation
There are sayings like "the devil is in the detail" and "God is in the details", that shows that detail is very important. What makes a design unique and stand out among other design is often its detail. A small detail like a slight difference in colour can greatly affect the feel and vibe of a design.
3. Computer Skills
Computer software is an important tool for a fashion designer when they're designing as there are some details in design which are difficult to be drawn using freehand. Therefore, the ability to use a computer software in designing would be extremely beneficial to designers design and production.
What are the entry requirements and qualifications for Fashion Design course?
Qualification

Requirements

Bachelor's Degree

IELTS 6.0 overall, with no lower than 5.5 in any component
GCE A Level
International Baccalaureate Diploma with a minimum of 24 points
STPM
Good portfolio of artwork

Master's Degree, PhD

Bachelor's degree with a CGPA of 3..0
IELTS 6.0 overall, with no lower than 5.5 in any component
Good portfolio of artwork
Also read:
How long will I be studying this programme?
A Fashion Design programme is available for a different level of studies including Foundation, Diploma, Bachelor's Degree, Master's Degree and PhD and the duration of study for these levels are different. The duration of study for a programme of the same level offered by different institutions could be different too.
| | |
| --- | --- |
| Study Levels | Duration |
| Bachelor's Degree | 3-4 years |
| Master's Degree | 1-2 years |
| PhD | 2-4 years |
How much does it cost to study Fashion Design?
The cost of studying a Fashion Design course depends on your level of study level and institution. Here are the estimated fees of studying Fashion Design in the UK according to study levels:
| | |
| --- | --- |
| Programme | Estimated Fees |
| Bachelor's Degree | RM 67,000 - RM 70,000 |
| Master's Degree | RM 65,000 - RM 96,000 |
| PhD | RM 65,000 - RM 96,000 |
What are the job opportunities?
Here are some of the popular career options you can pursue with a Fashion Design education:
Assistant Fashion Designer
Fashion Designer
Fashion Stylist
Fashion Merchandiser
Fashion Journalist
Fashion Editor
Fashion Model
Visual Merchandiser
Textile Designer
Best universities for Fashion Design course in UK
London College of Fashion, London
Central Saint Martin, London
Royal College of Art, London
University of Wales, Trinity Saint David
University of Edinburgh
Staffordshire University
Loughborough University
Bucks New University
Kingston University
De Montfort University
---
1. London College of Fashion, London
London College of Fashion has been well known for nurturing creative talent for over a century, which offers courses in all things fashion, from business to design and fashion curation. To date, they offer over 60 undergraduate and postgraduate degrees, and 165 short courses, which trains their students to have inventive, assertive ideas that challenge social and political agendas.
2. Central Saint Martin, London
Central Saint Martin, London started as two colleges founded in the nineteenth century, and sit at the heart of a dynamic part of London surrounded by Google, The Guardian and Universal Music since 2011. Central Saint Martin offers a number of Fashion courses like Fashion Design with Knitwear, Fashion Design with Marketing, Fashion Design Menswear, Fashion Print, Fashion Journalism, Fashion Communication and Promotion, and many more.
3. Royal College of Art, London
Royal College of Art (RCA), London is a vibrant cultural centre with an international outlook and is located in the historic capital city of London, in Kensington, Battersea and White City. The college comprises of four schools: School of Architecture, School of Arts and Humanities, School of Communication and School of Design.
4. University of Wales, Trinity Saint David
University of Wales, Trinity Saint David (UWTSD) has three main campuses in South West Wales-Carmarthen, Lampeter and Swansea, as well as campuses in London and learning centres in Cardiff and Birmingham. Each of them offers a different kind of student experience while all share a friendly, community atmosphere. It is also ranked 8th in the UK for Fashion and Textiles by the Guardian League Table 2021.
5. University of Edinburgh
University of Edinburgh's academic structure is based on three Colleges containing a total of 21 schools, which are College of Arts, Humanities and Social Sciences, College of Medicine and Veterinary Medicine, and College of Science and Engineering.
Since the year 2010, the university has been ranked in several world and national rankings and has perceived an outstanding position in most of the rankings, including ranking in the top 20 of 2021 QS World University Ranking.
6. Staffordshire University
Staffordshire University is a public university in Staffordshire, England, with their main campus based in the city of Stoke-on-Trent and three other campuses in Stafford, Lichfield and Shrewsbury. They have a wide global network, with more than 20,000 people studying their degrees internationally. Their wide industry connections and emphasis on experience also make their graduates among the most employable in the UK.
7. Loughborough University
Loughborough University is a renowned university in the UK and has maintained its top-five rankings for a second successive year in the Times and The Sunday Times Good University Guide 2020 and remains the top university in the Midlands. 20% of their core employee numbers are represented by international members of staff, covering 90 nationalities, thus benefiting students with diverse and multicultural teaching experience.
8. Bucks New University
Bucks New University offers high quality, professionally-driven courses in everything from nursing health and social care to cyber fraud detection, textiles and aviation. The seven main schools of Bucks New University includes School of Art, Design and Performance, School of Aviation and Security, School of Business, Law and Computing, School of Media and Creative Industries, etc.
9. Kingston University
Kingston University London is a public research university local within the Royal Borough of Kingston upon Thames, in South West London, England. They have over 19,000 students, with four campuses situated in Kingston and Roehampton. The university specialises in the arts, design and fashion and is ranked as one of the top 50 universities in the UK by The Guardian University Guide 2020 and won The Guardian University Award for teaching excellence in the year 2007.
10. De Montfort University
De Montfort University is a public university in the city of Leicester, England and is organised into four faculties: Faculty of Art, Design and Humanities, Faculty of Business and Law, Faculty of Health and Life Sciences and Faculty of Computing, Engineering and Media.
De Montfort University offers various kinds of programmes, including undergraduate and postgraduate courses, foundation courses, full-time and part-time courses and Learning Beyond Registration modules, among others.