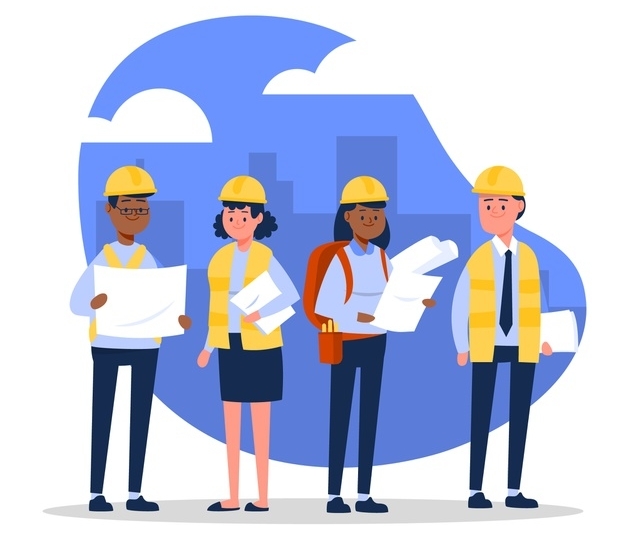 Are you always sketching or drawing something? Have greater aspiration to build big and beautiful infrastructures like Petronas Twin Towers or like the Burj Khalifa? Then you might want to consider taking up Architecture as your degree.
Why Study Architecture in Canada?
Studying abroad could be the dream of most of us but there are certain criteria to determine our choice of country. It could be the cost of living, the quality of the institute, the culture, the prospects of the job opportunity there and many more.
Here are some of the reasons why we feel Canada could be your destination for higher studies.
1. Low cost of studying compared to other International countries
Whether you are going to study in Canada or the UK could depend on certain criteria that you wish to focus on. The cost of studying in Canada is cheaper compared to other International countries like UK, USA and Australia. The annual tuition fee in Canadian institutes is a lot more affordable.
2. Quality Education
The quality of education in Canadian Institutes is one of the major reasons why international students pursue their higher education there. A Canadian degree is widely recognised and is world-class. Three Canadian universities are ranked in the top 50 QS World University Ranking 2020.
3. Work part-time while studying
Studying abroad could be expensive. Nevertheless, students can work part-time to earn some side income. Most students do not need a work permit to work part-time while studying. International students in Canada are allowed to work part-time for 20-30 hours per week during school terms.
4. Job opportunities after graduation
Many students would want to work in Canada after graduating. Working abroad could open many doors to international students. Options like post-graduates work permit allow graduates to stay back after graduation and work to get Canadian work experience. Canadian work experience and education could increase your chances of receiving a job offer from employers of all around the world.
Also read:
Keep reading as we will be guiding you with more important guides on a few topics.
What is Architecture about?
What are the major fields in Architecture?
What are the important skills I need in this field?
What are the entry requirements and qualifications?
How long will I be studying in this programme?
How much are the average tuition fees?
What are the job opportunities?
Top universities in Canada offering Architecture programmes
---
What is Architecture about?
Architecture is a combination of mathematics, logistic, team management, mechanics, physics and city planning. Architecture is one of the most sought after fields today.
Architecture said simply, is a study of designing buildings, open areas, communities and other artificial constructions and environments and also restoration and remodelling of old structures.
Also read: Architecture: An Art Or Science?
What are the major subjects in Architecture?
In Architecture, there are a number of major subjects that students can further into. Some of the topics you will learn are listed below:
Architectural Design
Architectural Culture and History
Building Materials and Construction
Environmental Science and Sustainable Design
Measured Drawing
Building Technology
3D Design and Modelling
What are the skills needed in this field?
Furthering into this field one needs a number of skills to qualify. The field of Architecture requires specific skills that you might have already possess.
1. Creative and Logical Minded
Architecture does not always mean you must be excellent in drawing. Possessing creative and logical thinking is highly crucial in this field. Designs should be attractive but also safe and environmentally friendly.
2. Good communication skills
If you are friendly in nature and have good communication skills you are almost for this field. As you will be interacting with people, it will be crucial to be able to communicate and interact confidently with others.
3. Self-oriented
You're someone who has self values and discipline. Your manager can trust you and hand over challenging tasks as management requires strategic thinking and planning skills to accomplish tasks.
How long will I study in this programme?
The study duration could vary from one institute to another. However, as a general estimate, we have compiled a general estimate of the duration according to the study levels and qualifications.
| | |
| --- | --- |
| Study Levels | Duration |
| Foundation/A levels | 1 year |
| Diploma | 2 years |
| Undergraduate Degree | 3 years |
| Master's Degree/PhD | 1-4 years |
What are the entry requirements and qualifications?
To successfully get admission into an Architecture degree or pathway programme, students must meet the minimum academic and entry-level English language requirements.
However, requirements could vary according to institutions. We advise you to refer to the institutions directly for more details.
Foundations / A levels in Arts/Commerce
SPM with minimum 5 passes
Pass 4 relevant subjects in STPM, including English
Bachelor's Degree in Architecture related subjects
Completed any relevant Degree or any equivalent International Degree with minimum CGPA 2.5, completed a Masters Degree and/or PhD from a recognised International Institute or any equal International Institute.
English language requirements:
TOEFL score 55
IELTS score of 5.5 (no bands below 5.0)
Kaplan iBT 61
Pearson Test of English (PTE) 53
Also read: General Visa Requirement for Canada
How much are the average tuition fees?
The average tuition fees for Architecture can vary from one institute to another according to different levels and qualifications. Here are the average estimated tuition fees below :
| | |
| --- | --- |
| Programme | Estimated Fees (MYR) |
| Foundation/ A levels | RM15,000 – RM 30,000 |
| Bachelor's Degree | RM110,000 – RM250,000 |
| Masters | RM 75,000 – RM185,000 |
| PhD | RM 80,000 – RM150,000 |
Also read: Cost of Living in Canada
What are the job opportunities after Architecture?
There are a number of job possibilities for an Architecture major. The right job will be dependent on your personal skills, preferences and personality.
Here are the career choices available for Architecture graduate:
| | |
| --- | --- |
| Career | Estimated Monthly Income (RM) |
| Architect | RM4,000 |
| Design Consultant | RM4,500 |
| Landscape Architect | RM4,500 |
| Town Planning Conceptual Architect | RM5,500 |
Also read:
Best Universities in Canada that offer Architecture programmes
Canada is becoming one of the most preferred countries for many local and international students to further their higher education. In addition, graduates with Architecture degrees are high in demand and it keeps growing.
For those who are interested to pursue Architecture degree in Malaysia, below are some of the notable institutions that offer the course.
1. University of Toronto
Ranked at 25th place in the QS World Ranking 2021, University of Toronto has evolved into Canada's leading universities. They gave produced more than 560,000 graduates worldwide.
2. McGill University
Ranked at 31st place in the QS World Ranking 2021, McGill University has been enrolling thousands of students from more than 150 countries. Situated in Montreal, a city both safe and affordable yet ideal for international students.
3. University of British Columbia
Ranked at 45th best place in the QS World Ranking 2021, University of British Columbia has excellent reputations with academics and international faculty.
4. University of Waterloo
University of Waterloo is known as one of the toughest universities to get into and graduate from in Canada. Its Architecture school offers both Bachelor of Architectural Studies and several two-year Master of Architecture programmes.
Also read: University Rankings in Canada