Australia is not just a country and continent that only offers kangaroos and koala bears out in the open terrains. They are made out of something bigger than that. In recent years, Australia has made its name as the third most popular study destination for international students right after the United States and the United Kingdom.
Malaysian students have also been swarming into the country of many opportunities for surprisingly good reasons. Two of the most highlighted reasons are its cultural-friendly and laid-back education system that have without fail been globally recognised for its high-quality courses.
It also helps that Australian university hubs are located in some of the country's conducive cities. Based on QS Quacquarelli Symonds, in 2018, two major cities in Australia made it to the Top 10 destinations for students worldwide:
Melbourne (3rd)
Sydney (9th)
Basically, Australia is a place you definitely do not want to miss out when considering study abroad.
Why study in Australia?
As a Malaysian student, you don't have to worry about the variety of courses you can find here. There are well over 22,000 excellent courses offered, making Australia comparable to countries such as Canada, Germany, and many others in the world.
Before you choose a program you would like to sign up for in Australia, you need to tick off a few things first:
Type of school that offers your preferred course and interests: universities, vocational education, and English language training.

Research the institution: reputation, costs, facilities, scholarships, etc.
Rest assured, Australian higher education owns some of the most sought-after courses in the world which includes Psychology, Engineering, Business, Economics, and Social Science. What's even better is that the education system is built to be flexible and offers its students the freedom to create a layout of their study experience here.
In terms of the pathway for higher education, Australia offers a standard and straightforward option for its students.
3-4 years: Bachelor's Degree / Doctorate Degree

1-4 years: Masters Degree

Combined degrees: Arts & Sciences, Engineering & Commerce, or Business & Law, etc.
On the other hand, study durations in Australia consist of two semesters in a year with a three-month summer break:
March (1st half)

July (2nd half)

November - January (Summer break)
Top Universities in Australia
With its world-class quality courses and bright prospects in terms of employability of its students, it should come to no surprise that many of Australia's institutions have been listed in The QS World Ranking 2021.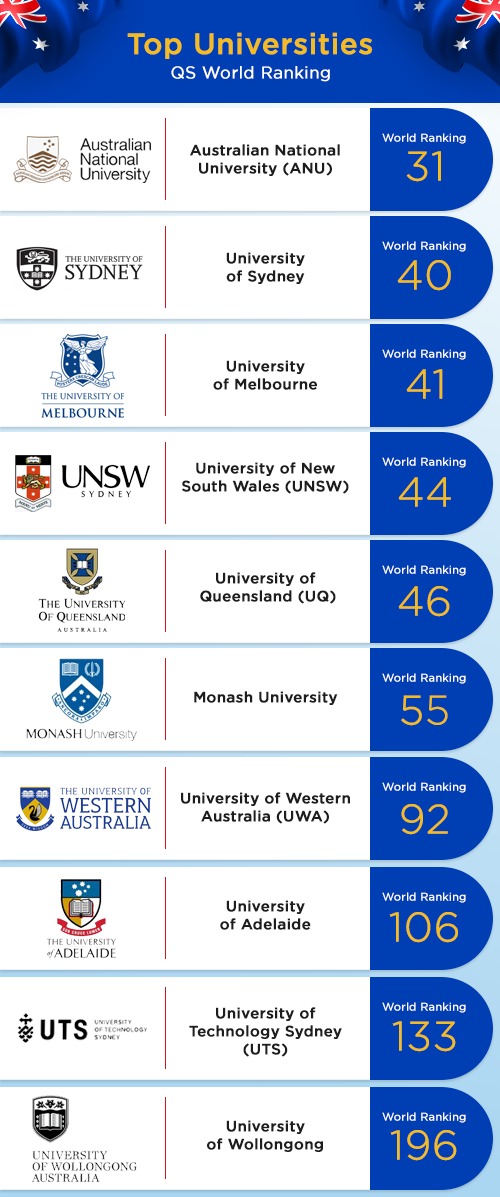 Australian education has a very well-established system performance that boosts its institutions to become leading education platforms year after year.
Australia's leading universities in research and higher education
Australia's very best higher education institutions are also part of Group of Eight (Go8) - a coalition of leading Australian universities, intensive in research and comprehensive in general and professional education. The Go8 universities are some of the largest and the oldest universities in Australia and are consistently the highest-ranked of all Australian universities. They are:
What to study in Australia? Some of the most sought-after courses in Australian higher education are Psychology, Engineering, Business, Economics and Social Science.
How much does it cost to study in Australia?
When considering cost of study, you should look into tuition fees and the monthly expenses for food and such (cost of living). We've broken them down into separate sections below.
What are the average tuition fees in Australia?
Each course will be differently priced by universities due to the varying, specialised facilities you will need for each field (like medicine students need access to hospital facilities, engineering students need workspaces, etc).
| | | |
| --- | --- | --- |
| Study level | AUD per year | MYR per year |
| Foundation / Pre-U | 15,000 - 37,000 | 44,600 - 110,000 |
| Diploma | 4,000 - 22,000 | 12,000 - 65,000 |
| Bachelor's degree | 30,000 - 50,000 | 89,000 - 149,000 |
| Masters degree | 20,000 - 37,000 | 59,000 - 110,000 |
| PhD | 14,000 - 37,000 | 41,000 - 110,000 |
*Tuition prices in MYR are subject to conversion from AUD
What is a student's cost of living in Australia?
Just like in Malaysia the cost of living depends on the city, as some Australian cities may cater more to working adults and tourists, such as the major city of Sydney, or to students and locals, as in the smaller township of Canberra. Financial planning is key here, so be wise in knowing when to save and when to spend!
As of February 2018, the Australian government estimated that a student would need about A$ 20,290 per year, or RM60,106; which works out to around RM5,000 per month.
Malaysian students can work for a maximum of 40 hours over the course of two weeks during the study period, and unlimited hours during the semester breaks. Remember to get a Tax File Number to validate your working in Australia!
If you are a student in Australia for masters by research or a doctoral degree, there is no limit to the number of hours you can work.
How to apply to Australian universities?
Entry requirements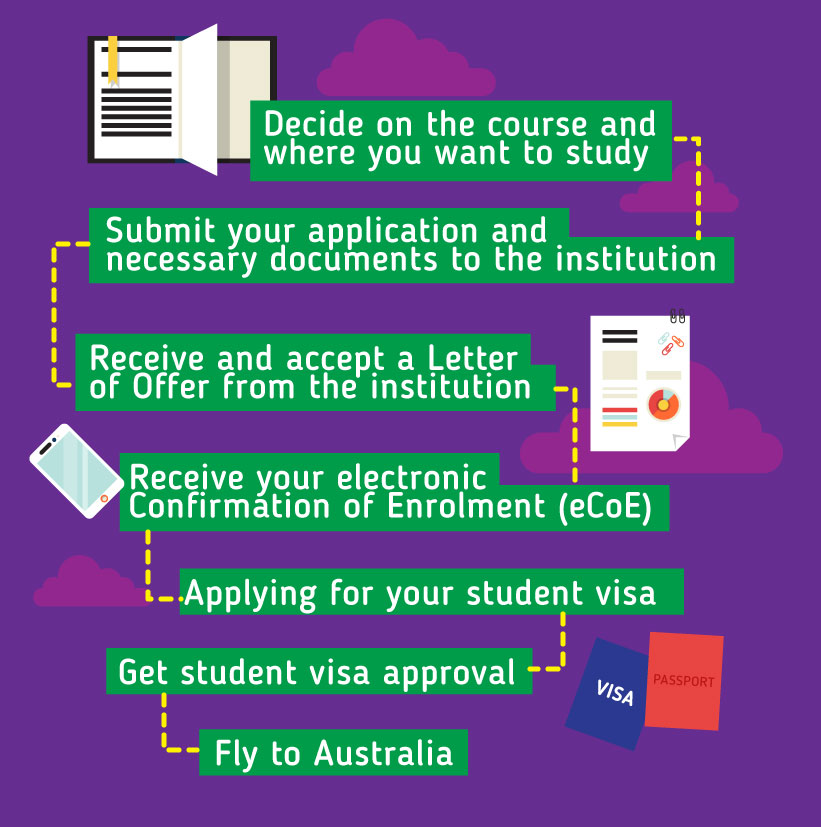 Language Requirements
First of all, you must be proficient in the English language, as all academic courses and transactions will be conducted in formal English. As a foreigner, understanding the real Australian way of speaking and slang may take a little practice; but be brave and keep interacting outside the classroom and you will be fine.
Did you know? "Let's put a shrimp on the barbie!" is from an Australian tourism ad
broadcasted in the USA in the late 1980s and has remained a popular
image associated with Australia until today. Australians actually prefer prawns.
Admission into an Australian university often requires a proper English as a Second Language certification, which can be obtained by passing one of the following:
International English Language Testing System (IELTS)
Occupational English Test (OET)
Test of English as a Foreign Language internet-Based Test (TOEFL iBT)
Cambridge English: Advanced (CAE) test (also known as Certificate in Advanced English)
To increase the chances of you gaining entry into an Australian higher education institution, you must take care of the first study in a recognised foundation level, preferably in line with the Australian matriculation.
For example, Monash University would favour students who have taken the Monash University Foundation Year (MUFY) over those who had not. Keep an eye out for AUSMAT programmes!
Typical acceptance criteria (STPM/Foundation/Pre-U results)
SPM is equivalent to the Australian Secondary School Certificate (Year 10)
STPM results are equivalent to Australian Senior Secondary Certificate (Year 12)
* When applying with SPM results for entry-level courses and STPM results for degree courses, some courses may require credits (C and above) in specific subjects.
Additionally, an acceptance letter or offer letter from a university in Australia will help with the application processes.
When to apply to study in Australia?
Australian universities typically operate in terms throughout the year. A year holds two semesters, so the peak time to apply to study in Australia for an undergraduate degree would be:
Mid October to mid-November: first semester application period. The first semester begins in March.

Mid-April to mid-May: second semester application period. The second semester begins in July.
** Intake and semester commencement dates may vary by institution, so it is best to double-check with the university you are applying to!
Student visa
As a Malaysian student entering Australia for the purposes of education, a specific visa is required. To begin the application process, you must first refer to the Australian Department of Home Affairs website under STUDENT for the requirements for a student visa.
Alongside results for the English as a Second Language certification, you must also provide evidence of sufficient funds enough to cover your tuition, living and travel expenses. For living expenses, a sum of AU$20,290* (RM60150) at least must be stated.
Alternately, your parents must provide proof of earning an annual sum of at least AU$60,000* (RM177870) <*as of 2018> and a statement declaring their agreement to support you financially.
On some occasions, you might be required to undergo a medical examination and/or radiology with a doctor approved by the Australian immigration department. This may be especially pertaining to those who wish to study in the field of medicine, nursing and dentistry.
All future students are also required to own Overseas Student Health Cover (OSHC) in conjunction with their student visa commencement and are not allowed to enter Australia before the OSHC is valid.
Your student visa grant period will be valid for the duration of your course, which is usually for 10 months or longer.

Should your course be less than 10 months, your student visa will be valid for not more than a month after your course ends.

The Australian student visa is not usually granted for more than five years.
Major student cities in Australia
Australia's top universities for studying abroad are all located in the country's major cities.
1. Melbourne
Image source: RedBalloon
Australia's second-largest city, the capital of Victoria is among the most popular for the study abroad destinations in Australia and the world. It is arguably the biggest student city worldwide, with over eight major universities based in the area and over 300,000 students, with a third of international origin.
Home to Australia's best and brightest, the most popular top universities are found here, and its vibrant and welcoming life with seasonal climate makes the perfect target for students from anywhere in the world.
Melbourne is also popular for sports, encouraging the teamwork and interaction all healthy students need. Did you know Melbourne has been voted World's Most Livable City for seven years running?!
2. Sydney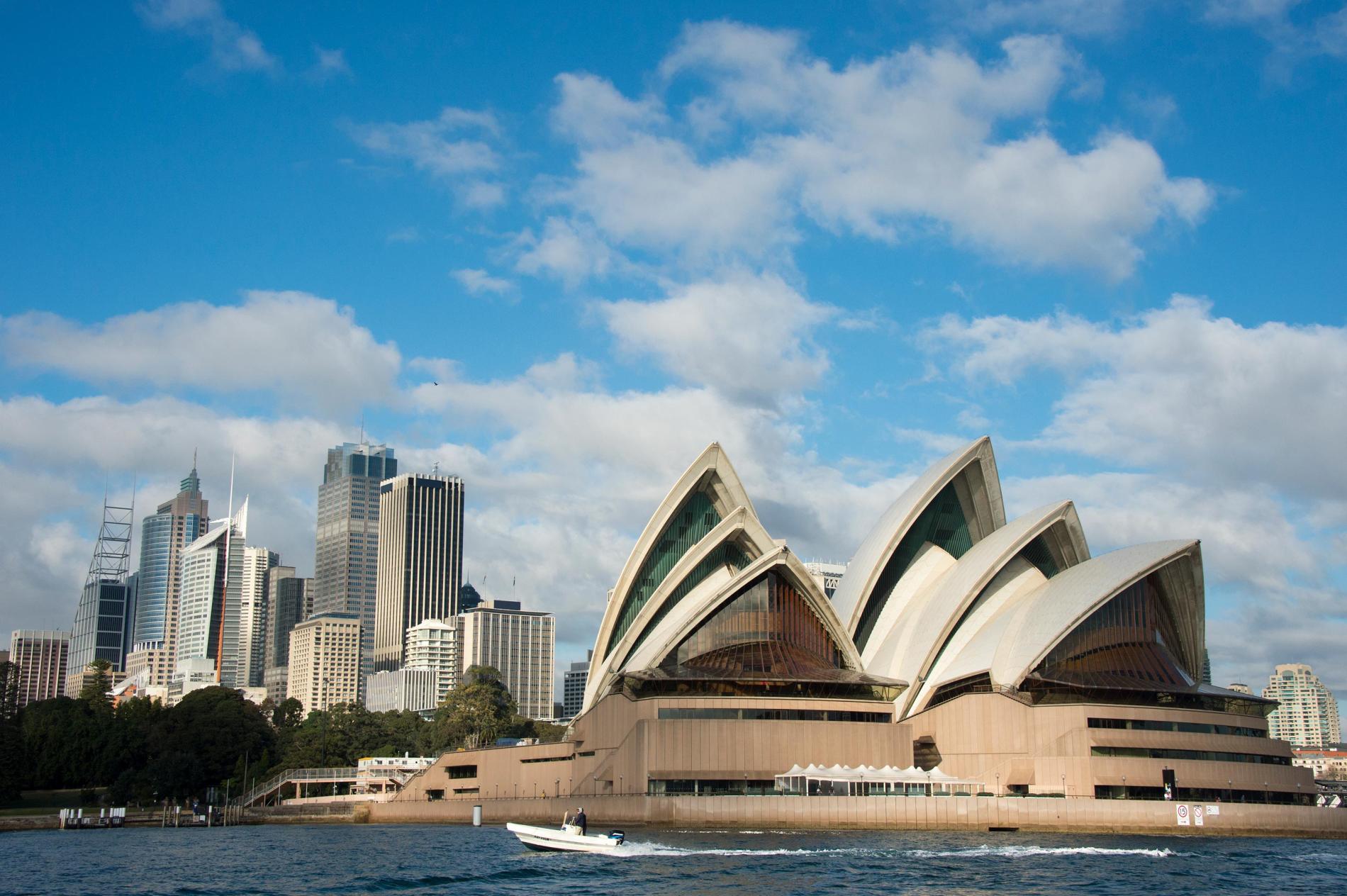 Image source: National Geographic
While not the capital of Australia, as is commonly mistaken, Sydney is Australia's most happening city; containing the best for research universities, and has been voted as the best city for immigration.
Australia's entertainment and transit hub, Sydney's almost tropical climate and international disposition ensure a fun, lively environment for all urban lovers and its fast-paced economy makes it the best place in Australia to find corporate opportunities post-graduation.
Sydney is known as the most expensive Australian city, and the 10th most expensive city to live in globally. Plan your finances well if you decide to stay here!
3. Brisbane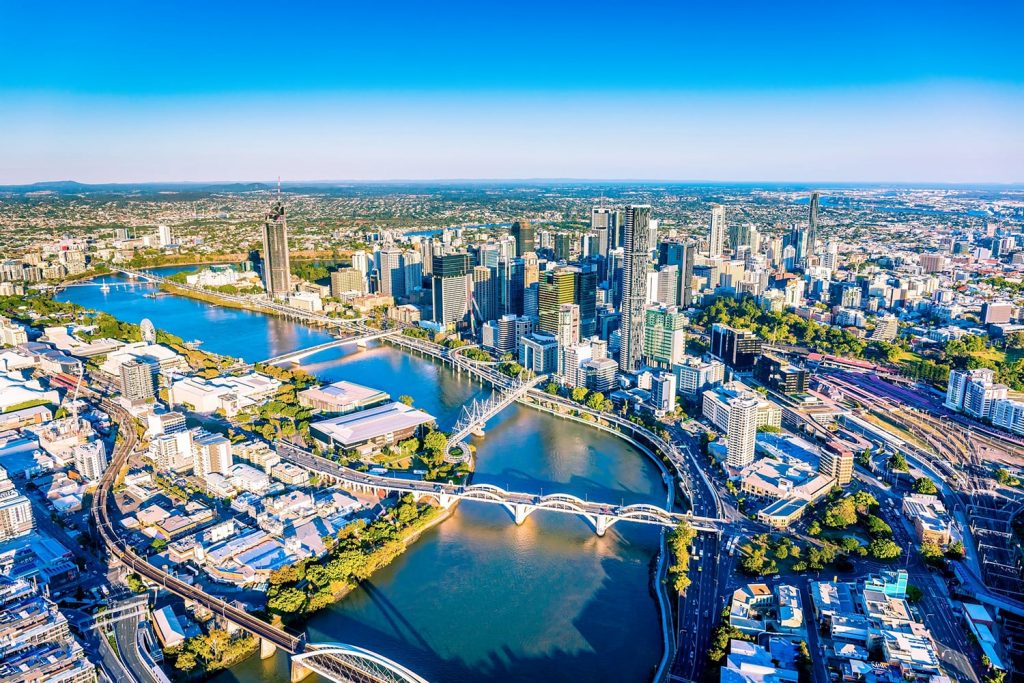 Image source: Road Affair
The capital of Queensland, Brisbane is Australia's number two of student cities. A sub-tropical haven for all, this city is loved by international students from warmer climates and those who are more comfortable in less-dense environments compared to mega-cities like Melbourne and Sydney.
4. Canberra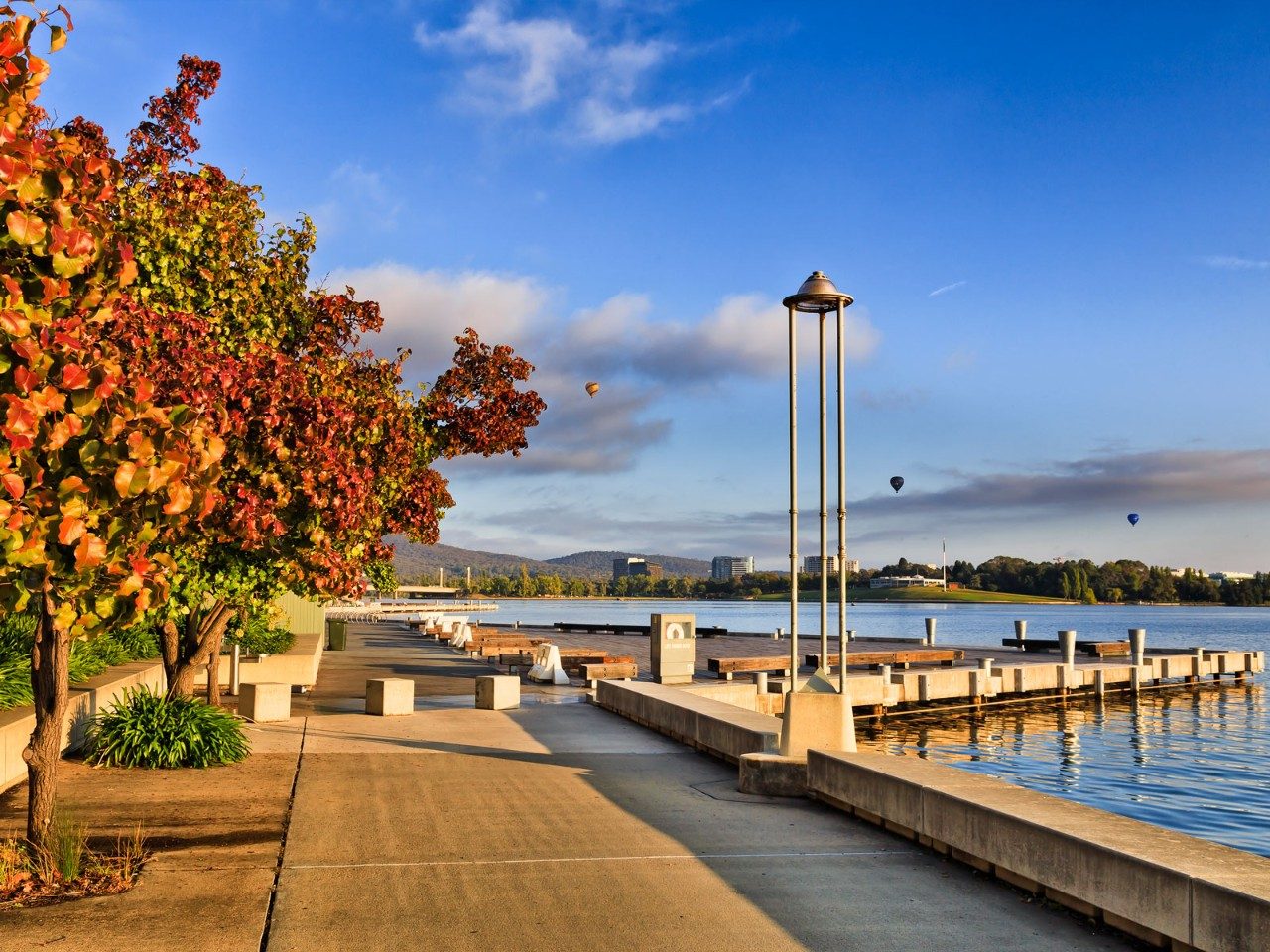 Image source: Qantas
Australia's capital city, and one of its few inland cities, Canberra is the country's most developed, with easy access roads leading right through its heart and out to the other major cities. It is also surrounded by many nature reserves and parks and is connected to many suburban living areas for convenience. Although smaller than the other major cities, Canberra's universities rank top for teaching quality and overall reputation in all of Australia.
5. Adelaide
Image source: Carbon Neutral Cities Alliance
For over 170 years, Adelaide has provided students of all ages with the education that allows them to follow their dreams. Adelaide is also the Nobel Prize capital of Australia, producing three Nobel Laureates and hundreds of Rhodes Scholars.
Opportunities after graduation in Australia
After that big chunk of your life is over, what lies in the immediate future for you?
Extend your studies
Should you feel like your pursuit is not over, simply renew your visa and health care plans as soon as you can provide proof of finance to continue studying and living in Australia. Pursuing a Masters or a Graduate Diploma can vary from a Bachelor's Degree, so be sure of your next duration of study, where it is going to be, and how much it costs.
Return home
Going home may incite some exciting relief in going back to a familiar environment, but remember to keep track of all the things you needed to do to stay in Australia. Cancel services, pay off bills, sell or give away possessions you can't bring home with you, end your house lease and return the keys (if you are renting). Double-check with your university for qualifications to perform internationally for work purposes, especially if you come from a specialised field like Medicine, Engineering, Law or Accounting.
Stay in Australia
You don't have to be a student to continue staying in Australia! Applying for a work or travel visa may take a bit more research and will be more temporary than a student visa, but take this time to gain employment, or spend some quality time travelling around Australia for leisure.
Gain permanent residence
Applying for a Skilled Recognised Graduate Visa will be the first step towards an application for PR in Australia as you will be spending 18 months as an employee on Australian ground. Do note however that applicants that stand to be granted this visa are graduates from specialised fields, notable engineers.
As a Malaysian student, keep checking in with the Department of Home Affairs for existing visa statements.
Your status as a student, while welcomed, must be kept up-to-date as to ensure legibility to remain in Australia without any issue.