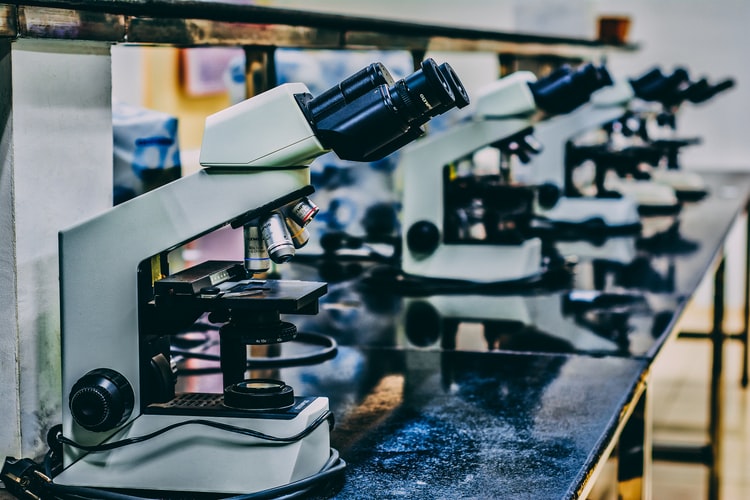 Many inventions of the world today come from scientific discovery, uncountable laboratory experiments and trial and error! Great scientists such as Albert Einstein, Isaac Newton, Galileo Galilei, Marie Curie, and a lot of other scientists are only some of the notable contributors to world-changing innovations.
The field of Applied and Pure Science has limitless potential waiting to be discovered! If you're interested to venture into this field, then you must read on to find out what can it offer you!
Also read: Study in UK Guide
What is Applied and Pure Sciences all about?
Even though Applied Science and Pure Science are often being related, there are some differences with both of them
Applied Science uses existing known scientific knowledge to solve a problem with technology or inventions. You can imagine this as engineering. For example, the use of biochemistry in order to produce pharmacological drugs.
Pure Sciences is the development or discovery of scientific theories and predictions such as in Chemistry, Biology or Physics. Also known as 'Basic Science' or 'Natural Science', Pure Sciences is research used to answer unanswered questions or phenomena. Pure Sciences usually take place in a laboratory setting.
Also read: Want To Study In UK With A Limited Budget? Check Out Our Compilation Of The Most Economical Universities There
What are the major fields in Applied and Pure Sciences?
Generally, Applied and Pure Sciences can be broken down into 3 major fields, which are Biology, Chemistry and Physics. Each major field has its own specialised focus area such as biochemistry, mechanics, astronomy and many more.
There are plenty of opportunities to explore in this field! Good news is, most of the courses require students to study a year of general science before continuing the specialised area. So, you will get to know more about your interest and passion before choosing a field. Here are some of the popular fields for your reference:
1. Biomedical Science
Biomedical sciences are a set of sciences applying portions of natural science or formal science, or both, to knowledge, interventions, or technology that are of use in healthcare or public health. It consists of disciplines such as biomedical engineering, medical microbiology, and clinical virology. The primary focus of this field is the biology of human health and diseases.
2. Biochemistry
Biochemistry is the study of chemical processes within and relating to living organisms. You would study molecular biology and molecular mechanisms of biological phenomena such as protein synthesis and process between body cells. Knowledge gained from this field is widely used in nutrition, medicine and agriculture.
3. Earth Science
Earth science or geoscience includes all fields of natural science related to the planet earth. This is a branch of science dealing with the physical constitution of the earth and its atmosphere. You will learn about earthquakes, raindrops, flood and fossils with geology!
4. Sport Science
In Sports Science, you will study how sport and physical activity promote health and performance to the human body. This field incorporates psychology, physiology, anatomy and biochemistry. You will help athletes to achieve better performance during sporting events by understanding how the human body reacts to exercise and external stimuli
5. Food Science and Technology
Food Science focuses food on every level, from the production process to packaging technology. Food technology is the application of food science to the selection, preservation, processing, packaging, distribution, and use of safe food. Both disciplines are often correlated.
What are the entry requirements and qualifications?
The entry requirement and qualifications for different institutions in UK varied. Make sure that you check on the official portal of your desired institutions before applying.
Generally, universities in the UK have a high reputation and requirement for admission, considering 3+1 or 2+2 degree from local universities could be a good choice to secure a place in UK universities.
As for SPM, the results are only applicable to enter a UK institution at Foundation or A-Level certification. For undergraduate applications, STPM and SPM submissions must be accompanied by further evidence of English Language proficiency. Here are some of the minimum requirements for reference
| | |
| --- | --- |
| A-level | A or B with relevant subjects such as biology, chemistry or geography |
| IELTS | 6.0 overall, with no lower than 5.5 in any one component |
Universities and Colleges Admissions Service (UCAS) is a government agency to help students with the process of applying to study in universities across the UK. Remember to check out UCAS for more related information!
Also read: Top things international students value when studying in the UK
What are the job opportunities?
You can find a lot of career opportunities in this field. However, depending on your specialised area, the scope will get narrow. Here are some of the common job opportunities you can find:
Food Scientist
Food technologist
Research Scientist
R&D Engineer
Sports Therapist
Safety and Health Officer
Product Test Biochemist
Manufacturing Quality Manager
Waste Water Research Officer
Health Concultant
What is the salary prospect for graduates of Applied and Pure Sciences in UK?
Choosing a study field is very important as it will affect your future career direction. One of the concerns arises is the salary range with the degree. Let's check it out:
| | | |
| --- | --- | --- |
| Occupation | Salary in USD | Salary in MYD |
| Food Scientist | $ 69,192 per year | MYR 270.000 per year |
| Health Consultant | $ 57,939 per year | MYR 231.000 per year |
| Scientist | $ 78,014 per year | MYR 327.000 per year |
Best Universities in UK that offer Applied and Pure Sciences courses
You can find Applied and Pure Science subjects being offered in almost every university in the UK. Here to name a few:
1. University of Nottingham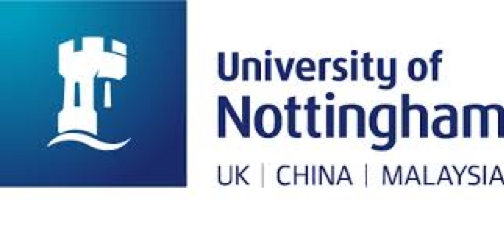 The University of Nottingham is a research-focused campus university which has been described as "the nearest thing Britain has to a truly global university" by the Times, with campuses in Malaysia and China as well as the UK.
This would be an affordable choice if you wish to study in the UK when you can study for 2 years in Malaysia before transferring to the UK. Your journey of studying in the field of Applied Science and Pure Sciences will be enriched with the unique and world-class facilities and teaching here!
2. University of Bristol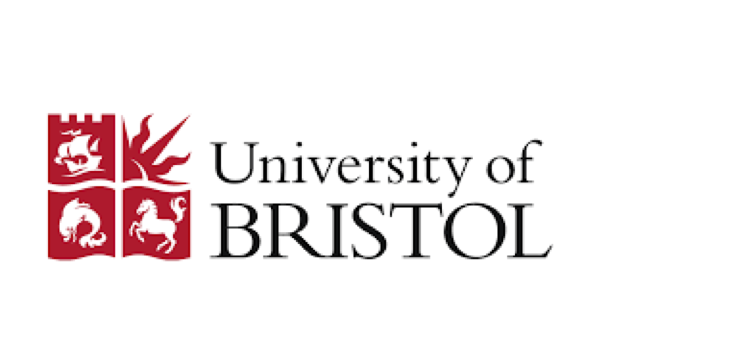 Ranked 49th in the world and 9th in the UK by the QS World University Rankings 2020, the University of Bristol is internationally recognised for providing students with world-class degrees that prepare them for the world of work. With 23,000 students from more than 150 different countries, international students will become part of a global campus.
What's more interesting is that all new first-year international undergraduates and postgraduates are guaranteed a place in university accommodation. In 2019, the University is investing £1,000,000 to help the brightest and best international students come to Bristol.
Sounds awesome, isn't it? University of Bristol offers the degree, master and doctorate of Anatomy, Biochemistry and many many more! Get you covered for every education path you need!
3. University of Glasgow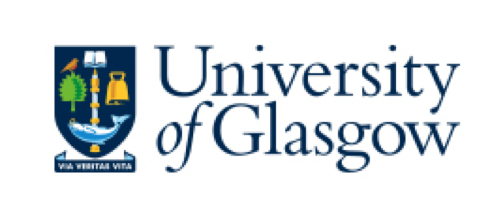 A prestigious institution, the University of Glasgow has been educating students since 1451. Ranked in the top 100 universities in the world, Glasgow is the fourth-oldest higher education provider in the UK and was given the title of Scottish University of the Year by the Good University Guide in 2018.
University of Glasgow provides a wide range of courses, covering almost every field of Applied and Pure Sciences available! You can definitely find something suitable here.
4. University of Aberdeen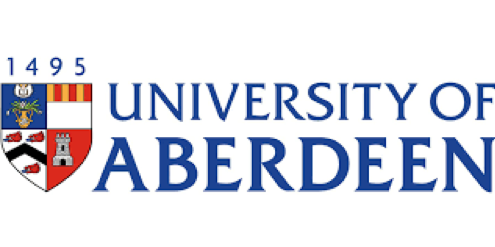 The University of Aberdeen, founded in 1495, is the fifth oldest university in the UK. Ranked in the top 1% of the world's universities, graduates from the Engineering and Technology departments earn the highest salaries in the UK, while 96.6% of graduates from all departments manage to secure a job within six months of leaving.
University of Aberdeen offers plenty of courses in this field to cater your interest to explore. Check out its official website for the whole list of available courses!
5. Bangor University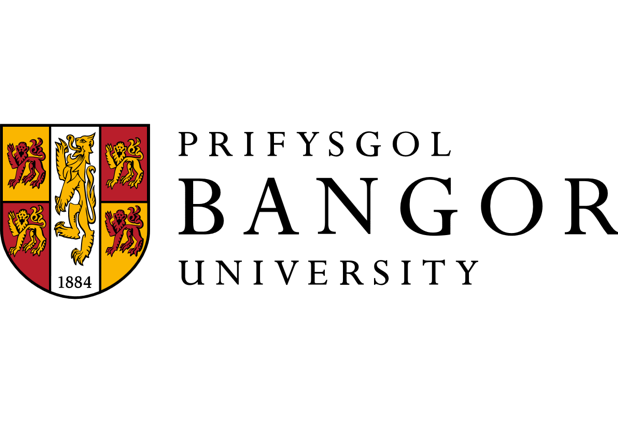 Bangor University is also in the top 10 universities in the UK for student satisfaction. Located in Bangor, the University is well-known for its low cost of living compared to other places in the UK. The University was also given a 'Gold' rating in the Teaching Excellence Framework with its prestigious teaching method.
This is definitely the quality you can trust. What is more impressive is that Bangor University offers up to 135 Applied and Pure Sciences courses!
6. Nottingham Trent University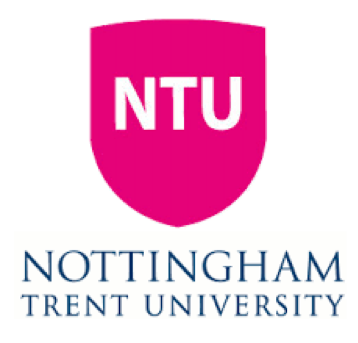 Also located in Nottingham, Nottingham Trent University is a public research university which is the 13th largest university in the UK with 29,370 students. It was named the Guardian University of the Year in 2019, as well as being named Modern University of the Year 2018 by the Times and Sunday Times Good University Guide.
Nottingham Trent University is also one of the 59 universities across the UK which has been awarded a 'Gold' ranking in the Teaching Excellence Framework. It offers flexible course enables you to sample different subject areas before selecting your field of interest.
After a common first term of study, you can choose one of the available pathways and tailor your degree accordingly like Biomedical Science or Environmental Biology.
Also read: