Lifestyle in Malaysia
By EasyUni Staff | Last modified 11 Nov 2017
Share this page with friends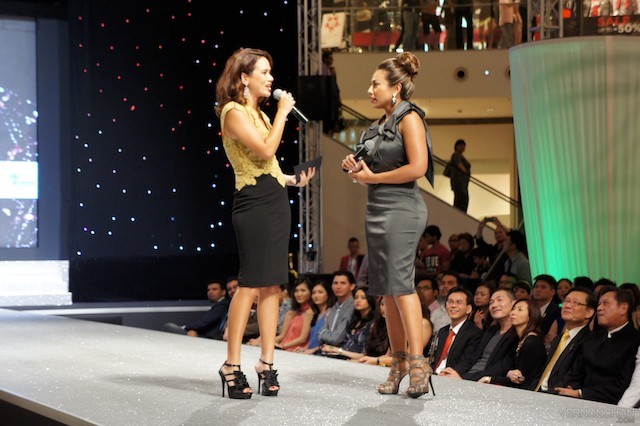 Source: Vernon Chan, Flickr
Malaysia's lifestyle suits well or international students. Malaysia is famous for the multi-racial communities - Malays, Chinese, Indians and others living in one country in harmony and peace. Its diversity has blessed the country with one of the most exquisite cuisines in the world including elements of Malay, Chinese and Indian cooking. Rice and noodles are common to all cuisine; spicy dishes are also favourites. Tropical fruits grow in plenty and are sold at a reasonable price.
Another thing they are famous for is Tourism that takes place. It's famous mainly because of its pristine white beaches and beautiful accessible islands, its many exotic islands that feature stunning beaches, tropical rainforests and diverse cultures. A great number of these islands present popular diving and snorkelling destinations because of their crystal clear waters and colourful coral reefs.
| | |
| --- | --- |
| Names of Island | The Islands Speciality |
| Pulau Pangkor | Known as the "most beautiful island" |
| Penang | Known for its "world-famous cuisine" |
| Redang | Known for the best "diving and snorkelling" |
| Pulau Tioman | Known for the  local "culture and traditional village" |
| Perhentian Islands | Known for the best "tropical jungle" |
| Langkawi | Known for its Culture Shows and Cable Cars. |
Yes, all of these Islands and their specialities are originally from Malaysia. However, it has much more to offer than that. It has a unique culture, religion and language and plenty of places to visit and explore.
Malaysia's Religion
Nearly all the world religions, including Islam, Buddhism, Hinduism, and Christianity are present in Malaysia. Religion connects strongly with ethnicity, with most Muslims Malay, most Hindus Indian, and most Buddhists Chinese. The presence of such diversity heightens the importance of religious identity, and most Malaysians have a strong sense of how their religious practice differs from that of others (therefore a Malaysian Christian also identifies as a non-Muslim).
Malaysia is a multicultural society with Islam as the dominant religion, whose followers make up 60 per cent of the population, but the constitution guarantees religious freedom for many other faiths.
As the above chart shows that the majority of the population in Malaysia is Muslim but then at the same time a high rate of Buddhist and all other religions exist.
Malaysia's Language
There are many languages Spoken in Malaysia but the Malay language or Bahasa Malaysia is the national language. English is the second language and is taught in schools Other Languages spoken are Mandarin, Hokkien Teochew, Hakka, Cantonese, Khek, Tamil, Telugu, Thai and others.
Holidays and Places to Visit
Malaysians get a lot of holidays it has one of the highest numbers of days off in the world, ranking number seven in the top ten countries after Thailand, Indonesia, India and Hong Kong.
| | |
| --- | --- |
| Date | Names |
| January 1st | New years |
| January 15th | Birthday of the King |
| January 24th | Prophets Birthday |
| February 10th -13th | Chinese New Year |
| March 4th | Good Friday |
| May 1st | Labour Day |
| June 1st | Agong's Birthday |
| July 26th | Nuzul Al-Quran |
| August 8th -12th | Hari Raya Aidilfitri |
| November 2nd | Deepavali |
| December 25th | Christmas  |
If you're in the favourable position to stay for a longer time in Malaysia you might experience those statutory days. You can either stay at home or go out and visit some places. In case you saved some money you can buy a ticket and fly to one of the famous Island and resorts or visit theme parks and many other adventurous destinations.
Top 5 Places to Visit

Some Ideas

Malaysia

Petronas Towers

Chinatown

Batu Caves

 

Langkawi

Cable Car & Skybridge

Al-Hana Mosque

Bird Paradise And Wildlife Park

 

Ragand Island

Bars Along the Beach

Gipsy Divers

Redang Marine Park

 

Cameron Highlands

Boh Tea plantation

Jungle walks 

Steamboat cuisine

 

Genting Highland

Sky Venture

Glow in the Dark bowling

 
Cuisine
Malaysian cuisine is influenced by various cultures from all around the world. The mixture of flavours makes Malaysian cuisine highly exotic. Malaysia's population consists mostly of three ethnic groups: Malays, Chinese and Indians.
Its variety is the spice in Malay food. The traditional culinary style has been greatly influenced by the long-ago traders from neighbouring countries, such as Indonesia, India, the Middle East, and China. Malay food is often described as spicy and flavourful as it utilizes a melting pot of spices and herbs.
Chinese food, in Malaysia is the Cantonese food. Cantonese food is noted for the variety and the freshness of its ingredients. The food is usually stir-fried with just a touch of oil to ensure that the result is crisp and fresh. All those best known 'western Chinese' dishes fit into this category - sweet and sour dishes, won ton, chow mein, spring rolls.
Lastly in Malaysia there is an abundance of Indian restaurants and food stalls. They are traditionally served on a thali, a circular metal tray on which a number of small bowls called katori. For South Indian cuisine, banana leaves are often used as plates where rice is served in the center, followed by various curries and accompaniments around it. These include dried fish, pappadams (lentil wafers), fresh chutneys made from herbs, coconut, and acid fruits among others.