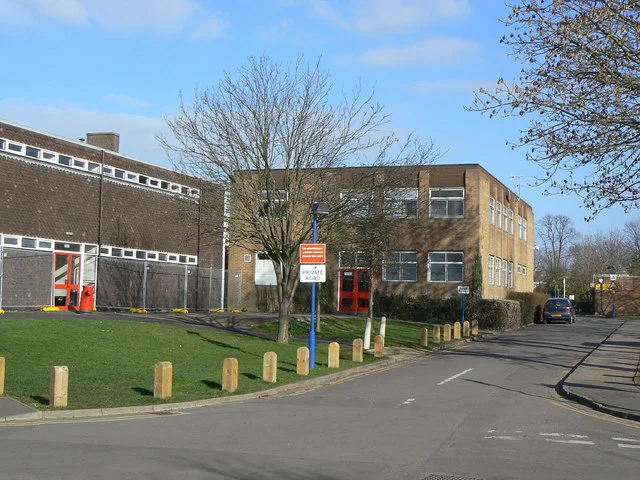 Stratford-Upon-Avon College
United Kingdom
Statistics

| | | |
| --- | --- | --- |
| | 9 | Undergraduate programs |
| | 0 | Postgraduate programs |
Overview
Statistics

| | |
| --- | --- |
| Institution type | Public |
| Year established | Data not available |
| Campus setting | Data not available |
| Student population | Data not available |
| foreign students | Data not available |
| Nationalities | Data not available |
About Stratford-Upon-Avon College
Stratford-upon-Avon College is a further education college based in Stratford-upon-Avon, Warwickshire, England. The college was established as School of Art in 1877. After few changes of names, it eventually became Stratford-upon-Avon College in 1993. Now, the college has over 5000 students. The college offers a wide range of courses from Pre-Entry Level to National Diplomas, A-Level, as well as degree level courses.
Admissions
Intakes
Admissions Statistics

| | |
| --- | --- |
| IELTS | Data not available |
| TOEFL | Data not available |
For admission requirements and intakes for each individual course/programme please refer to course details.
Tuition and application fees
Estimated tuition fees as reported by the institution.
Tuition and Application Statistics

| | |
| --- | --- |
| Application fee (local students) | Data not available |
| Application fee (foreign students) | Data not available |
| Student visa fee (foreign students) | Data not available |
Living cost
Data not available
Average living cost in United Kingdom
The amount is indicated taking into account the average cost of food, accommodation, etc in United Kingdom for 2023
Costs Statistics

| | |
| --- | --- |
| Food | Data not available |
| Accommodation | Data not available |
| Others | Data not available |
Accommodation
On-Campus Accommodation:
257 rooms, 244 single and 13 double
These purpose-built apartments are managed in association with Sanctuary Student Homes.
Students live in apartments of no more than six people. Each student has their own private bedroom with an en-suite shower room (complete with shower, hand basin and toilet). Each bedroom is furnished with a bed, bedside table, desk, chair, shelving and wardrobe. Students also have internet access in their rooms. There is a communal kitchen and living area in each apartment. There is 24 hour security and CCTV in operation and all facilities are within easy walking distance of the classrooms and other college buildings.
All utility bills and internet access is included in the accommodation fees. Sanctuary Student Homes provides a TV licence for the television set in the living area of the flat. Students can choose to have a television set (or TV viewing equipment) in their bedrooms; however, students are responsible for their own TV licence should they wish to have a television in their room.
Please be advised that interest in the campus accommodation is extremely high and places are offered to students who have a confirmed place on their chosen course on a first come, first served basis.
Campus
Stratford-upon-Avon College features state-of-the-art facilities, which included a library and IT centre, lecture theatres, media suite, drama studios, workshops, training kitchens, restaurants and cafes, and etc.
The Brazz
The Brazz is the college's informal dining area. It is open to staff, students and members of the public. It's a great place to meet for snacks, beverages or a full meal.
Prices vary and are engineered to be friendly to student budgets!
The Brazz serves refreshments such as:
Oasis Café's modern design, offers the ideal atmosphere to relax and enjoy a selection of coffees, hot chocolates, juices and smoothies.
Oasis Café has a large variety to choose from, such as:
Soup
Hot meals
Jacket potatoes with a variety of fillings
A selection of sandwiches
A selection of desserts
Coffee, tea and soft drinks
Oasis Café
Muffins
Croissants
Hot paninis
A variety of sandwiches
Sausage rolls and much more
Stratford-upon-Avon College is only a ten-minute walk from the town centre. It is served by a number of rail services and buses from most areas.
Student population
Data not available
Total population
Student Statistics

| | |
| --- | --- |
| Undergraduate students | Data not available |
| Postgraduate students | Data not available |
| foreign students | Data not available |