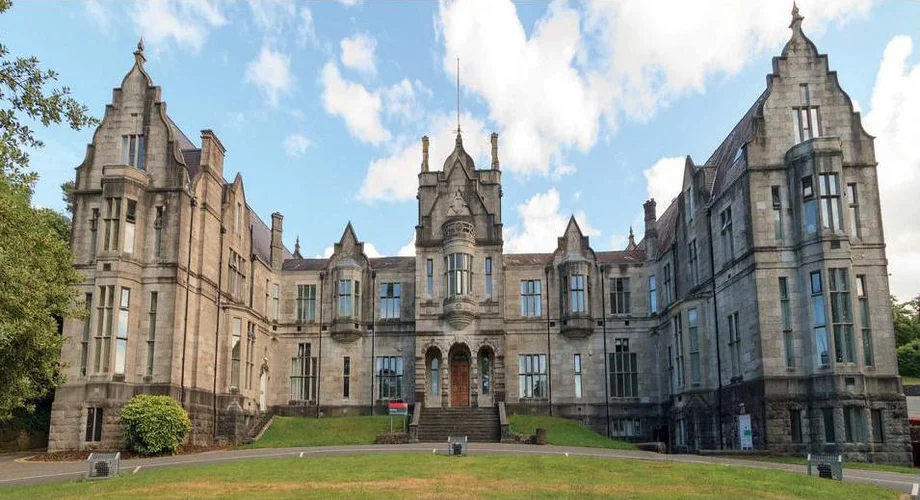 Bangor University
Bangor, Wales, United Kingdom
Statistics

| | | |
| --- | --- | --- |
| | # 304 | THE World University Rankings 2013-2014 |
| | 5 | Undergraduate programs |
| | 5 | Postgraduate programs |
Overview
Statistics

| | |
| --- | --- |
| Institution type | Private |
| Year established | Data not available |
| Campus setting | Suburban |
| Student population | Large (More than 10,000) |
| foreign students | 25% |
| Nationalities | Data not available |
About Bangor University
Bangor University was first established in 1884 and has well over 11,000 students under its wing. Located in the north of Wales in a city called Bangor, it has 23 academic schools that are distributed in 6 colleges and over 650 dedicated teaching staff.
Six of the University's colleges consist of academic schools such as Arts & Humanities, Business, Social Sciences and Law, Education and Lifelong Learning, Natural Sciences, Health and Behavioural Sciences and Physical and Applied Sciences. The institution also has an array of facilities for students and their tutors such as ocean-going research ship, nanotechnology laboratories, and an environment center.
According to the Sunday Times University Guide 2018, Bangor University is ranked as one of the top 15 teaching institutions in the country.
Admissions
Intakes
Admissions Statistics

| | |
| --- | --- |
| IELTS | Data not available |
| TOEFL | Data not available |
For admission requirements and intakes for each individual course/programme please refer to course details.
Tuition and application fees
Estimated tuition fees as reported by the institution.
Tuition and Application Statistics

| | |
| --- | --- |
| Application fee (local students) | Data not available |
| Application fee (foreign students) | Data not available |
| Student visa fee (foreign students) | Data not available |
Living cost
Data not available
Average living cost in United Kingdom
The amount is indicated taking into account the average cost of food, accommodation, etc in United Kingdom for 2023
Costs Statistics

| | |
| --- | --- |
| Food | Data not available |
| Accommodation | Data not available |
| Others | Data not available |
Accommodation
At Bangar University, first-year students are guaranteed accommodation rooms in one of the University's 2,960 rooms. They are self-catered and most of the halls available are en-suite. Another important detail that may interest students is that they are within walking distance from the main University buildings and closest city centre.
Three of the residential areas provided:
The Ffriddoedd site
Reichel
Neuadd John Morris-Jones
Students living on campus also receive free gym membership as well as Campus Life membership which is a special incentive that offers free events throughout their year of stay. Campus Life activities include film nights, quizzes, trips, and outdoor activities. A sports centre and fitness room are also facilities provided nearby.
Campus
Large parts of Bangor are occupied by the University itself with some of its departments in Wrexham, over 60km away. Some of the attractive facilities that are provided by Bangor University includes:
1000 computers for student use
Nine computer rooms ready 24 hours every day
Internet access at speeds equivalent to local domestic broadband in every bedroom
Internet connection in libraries that also has common and study areas in most teaching building
Access to specialist software in available computer rooms
Variety of educational technology - Blackboard online learning environment that has important course notes, discussion boards, announcement pages, etc.
Helpdesk and advisory service ready to help to students with IT via phone or email
Laser printing in all computer rooms for all size ranges.
Friendly facilities for students with disabilities.
Student population
Large (More than 10,000)
Total population
Student Statistics

| | |
| --- | --- |
| Undergraduate students | Data not available |
| Postgraduate students | Data not available |
| foreign students | Data not available |