What is Creative Arts & Design about?
I believe that the first thing that comes in your mind when you see Creative Arts & Design is painting or drawing or a career as an artist, but is that all about Creative Arts & Design?
Creative Art & Design is much more than just painting or drawing, Creative Arts & Design collaborates visual art forms such as printmaking, painting, photography, drawing, sculpting and fabrics with concurrent digital design skills such as visual communication design and advancements in design applications, sustainability and ethics. It is the creative expression of your ideas and imagination allowing you to solve visual problems in a creative way!
What are the major fields in Creative Arts & Design?
Although Creative Arts & Design is all about the creative expression of ideas, it can be in many forms such as visual and audio. Therefore, there is a wide field of specialisations in Creative Arts & Design and here are some major fields in Creative Arts & Design sector which are quite common and may bring you an exciting and fun career:
Music
Beethoven once said that music can change the world. Through music studies, you will have the opportunity to innovate, create and expand your knowledge through performance, composition and musicology. While gaining a broad grounding in music, you can also develop your artistic and creative skills as a musician through vocal, composition and various musical instruments.
Photography and cinematography
Photography is the art of capturing light with a camera to create an image whereas cinematography is the art and technology of motion-picture photography. Both involve such techniques as the general composition of a scene. The study of photography and cinematography is not as easy as we thought, the choice of cameras, lenses, filters and film stock can affect the output of the photo or film.
Drama
Drama comes from the Greek word 'action' and it is the study of dramatic performance and its application in theatre, film, education and therapy. The study of drama is not just simply about acting, but also involves writing, direction, production and theatre criticism. In a drama course, you will also explore wonderful and varied works of dramatic literature and learn about the art of performance.
Dance
A dance course is a challenge to both mind and body as a study in dance often requires taking classes in dance technique, choreography, and the history of dance. Students are required to explore the history, theory and science of dance art while developing their physical skills in dancing. There are many genres of dance like ballet, modern, jazz, ethnic and folk dance and students are required to have knowledge and skills in these different styles of dance while pursuing a dancing course.
Fine Art
Fine art refers to an art form practices mainly for its aesthetic value and its beauty rather than it's functional value which is often contrasted with applied arts and crafts. An example of fine art study is painting or drawing, and is often related to artistic behaviours. Through the study of fine arts, students will be able to express their ideas, perceptions, imaginations, responses and creativity.
What are the important skills I need in this field?
To be an artist, there are so much qualities that you must posses other than technical skills. The study of creative arts and design is all about expression, thus there is no doubt that soft skills are very important in this field to be able to express your thought and ideas. Let's see what are the softs skills that are so important in this field:
Creativity
It is no doubt that creativity is the most crucial skill that one needs in this field as he/she will need to come up with different original ideas in the process of creating different forms of art. To be able to create something which is original and creative, one should be able to think outside the box.
Communication skills
Communication skills are very important in this field as you will need to be able to express your thoughts and ideas clearly through a creative and innovative way. The expression of thought should not be only through creative works, but also through interpersonal communications as it is very important to ensure a clear communication between the artist and the audience or client.
Problem solving skills
Although problem solving skills are always related to logical thinking and sounds less artistic, it is in fact one of the most important skills in this field. Let's take a graphic designer as an example, a graphic designer will need an excellent problem solving skills to solve their client's problem by providing a creative visual solution.

What are the entry requirements and qualifications?
The entry requirements for different qualifications and different universities varies but there are some common entry requirements for a Creative Arts & Design course in UK. Some of the common entry requirements for a course in Creative Arts & Design are listed in the table below:
Qualification
Requirements
Foundation/Diploma

Completed high school or equivalent
IELTS: 5.5 and above

Bachelor's Degree

IELTS: 6.0 and above
A-levels: BBB
International Baccalaureate Diploma: 29 points
TOEFL: 550
Pearson PTE Academic: 54
Pass in Cambridge Certificate of Proficiency in English (CPE)
Pass in Cambridge Certificate in Advanced English (CAE)
How long will I be studying this programme?
The duration of study varies depending on the study levels and types of institution as different university has different syllabus for its programmes.
| | |
| --- | --- |
| Study Levels | Duration |
| Foundation | 1-2 years |
| Diploma | 1-2 years |
| Bachelor's Degree | 3-4 years |
| Master's Degree/PhD | 1-2 years |
How much does it cost to study Creative Arts & Design?
Depending on the types of programme and institution, the estimated cost of studying a Creative Arts & Design programme in UK ranges from RM 44,000 to RM 220,000/ USD10,500 to USD52,600. In the table below, we have listed the estimated cost to study a Creative Arts & Design programme in UK according to the study levels.
| | |
| --- | --- |
| Programme | Estimated fees (MYR/USD) |
| Foundation | RM44,000 - 68,000 / USD 10,500 - 16,300 |
| Diploma | RM44,000 - 68,000 / USD10,500 - 16,300 |
| Bachelor's Degree | RM63,000 - 220,000 / USD15,000 - 52,600 |
| Master's Degree | RM64,000 - 89,000 / USD15,300 - 21,300 |
What are the job opportunities?
Creative Arts & Design is a viable career option and the job opportunities has always been increasing as talents in this field are highly in demand in the leisure, retail, media communication, product design and marketing industries. Here are some jobs that you may see yourself working in in the future if you are considering to take up a Creative Arts & Design programme in UK:
Graphic designer
Fashion designer
Commercial photographer
Art director
Executive producer
Musician
Videographer
Audiology
Makeup artists
Dancer
Illustrators
Interior designers
Music director
Performer
Instrumental conductor
Composer
Which recognised universities offer Creative Arts & Design programmes in UK?
There are many prestigious universities in UK which offer a Creative Arts & Design including the world renowned University of Oxford. Beside the University of Oxford, there are other universities in the UK that are worth to have a look too.
These are 5 university suggestions to study Creative Arts & Design in UK:
Royal College of Art
University of the Arts London
University of Oxford
University College London
Lancaster University
Royal College of Art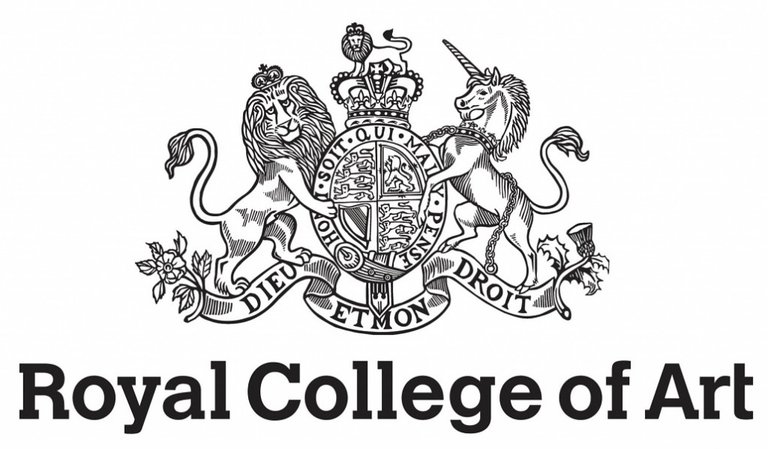 Royal College of Art is ranked world's top Art & Design University for fifth year and it is located in the historic capital city of London with three significant cultural quarters in Battersea, Kensington and White City. It is the only entirely postgraduate art and design university in the world, which offers post graduate degrees to students from over 60 countries.
University of the Arts London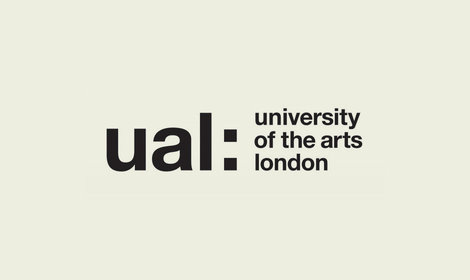 University of the Arts London offers an extensive range of courses in art, design, fashion, communication and performing arts and is ranked second in the world for Art and Design in the 2019 QS World University Rankings. The university offers courses ranging from fine art and 3D animation to graphic design and drama and is one of the best universities to study a Creative Arts & Design course in the UK.
University of Oxford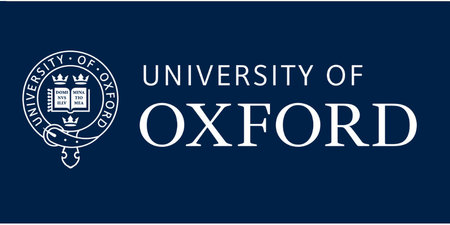 The University of Oxford tops the Times Higher Education World University Rankings 2019 and it offers a three-year studio-based undergraduate course in which students work alongside each other in a studio. The Ruskin library in the university is also very popular as it specializes in fine art, art history and theory, art techniques and houses over 5000 volumes of art materials.
University College London

University College London is awarded with Teaching Excellence Framework (TEF) Silver as a result of their high quality in teaching, learning and outcomes for their students. It is situated in the heart of London and studying in the UCL Slade School of Fine Art will let students specialise in painting, sculpture or fine art media which includes electronic media, photography, print, film and video, and sound.
Lancaster University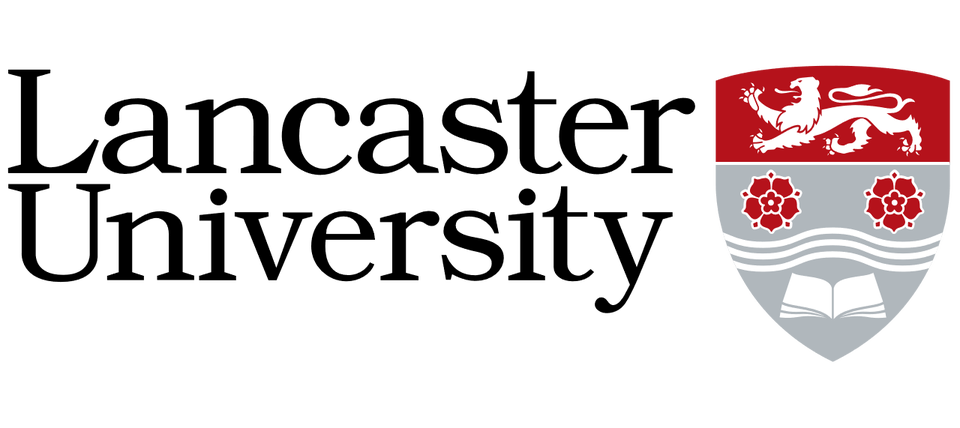 Lancaster University is ranked 1st for Dance and Drama & Cinematics for Complete University Guide 2018 and ranked 3rd in the UK for Art & Design for The Times and Sunday Times Good University Guide 2018. The university offers degrees in Fine Art, Design, Theatre and Film for undergraduate studies which are characterised by close links between practice and theory.
Frequently Asked Questions
Can I work on a student visa in UK?
Yes. You are permitted to work on a student visa for up to 20 hours per week if you are pursuing a degree or higher. However, if you are studying a course below the degree level, you are only allowed to work a maximum of 10 hours per week.
How much can I earn as an international student in the UK?
If you are aged between 18 and 20, the minumum wage is £5.30 per hour. However, if you are 21 and above, you can expect to earn a minimum of £6.70 per hour.