When we thought about aviation, aeroplanes, pilot and air stewardess often come in mind. However, in the everyday operation of airports, there are thousands of people working behind the scenes to make flying possible. The massive operations from managing the mass air traffic to prioritising safety and regulations require years of knowledge and experience. If you would like to explore more about Aviation, then you are in the right place! Read on to find out everything you need to know about Aviation.
What is Aviation?
Aviation can also be known as air transport; it generally refers to the activities surrounding mechanical flight and the aircraft industry. Aviation can be commonly divided into civil aviation and military aviation, which both have different flying protocols and planes. In short, aviation is everything related to aircraft operation.
What are the major fields in Aviation?
Aviation can offer more than flying a plane or serving passengers on board. There are a lot of elements in this industry. Here are a few major fields in this industry that you should read about:
1. Flight Training
This is the popular field in aviation where you can earn a license to pilot an aircraft. Flight training can be conducted under a structured accredited syllabus with a flight instructor at a flight school or as private lessons with no syllabus with a flight instructor as long as all experience requirements for the desired pilot certificate/license are met. Pilots have to go through extensive training and achieve certain flying hours in order to be the captain!
2. Aerospace Engineering
In aerospace engineering, you will learn about building and repairing of aircrafts that make flying possible. Not only that, you will learn about spacecrafts too! It is a field with 2 major overlapping branches: aeronautical engineering and astronautical engineering, covering the sky and outer space! It can be called as rocket science for a more fancy term.
3. Air Traffic Controller
This field concerns the management of aircraft in the air like our road, responsible for safe, orderly and expeditious flow of air traffic. This field requires highly specialised knowledge in order to monitor the position, speed and altitude of the aircraft and give directions to pilots. In another word, you are the traffic police of aircrafts.
Airport Operations
In airport operations, you will learn about the three main aspects: airside operation, terminal and landside operations, and airport business operation. You will gain a deep understanding on the various components to form an operational system. You can find various job opportunities in this industry with a related degree from this field as this field is more general regarding the operation of aviation.
What are the entry requirements and qualifications?
The entry requirement and qualifications for different institutions in UK varied. Make sure that you check on the official portal of your desired institutions before applying. Generally, universities in the UK have a high reputation and requirement for admission, Considering 3+1 or 2+2 degree from local universities could be a good choice to secure a place in UK universities.
Generally, SPM results are only applicable to enter a UK institution at Foundation or A-Level certification. For undergraduate applications, STPM and SPM submissions must be accompanied by further evidence of English Language proficiency. Here are some of the minimum requirements for reference:
| | |
| --- | --- |
| A-Level | A or B relevant subjects such as biology, chemistry or geography |
| IELTS | 6.0 overall, with no lower than 5.5 in any one component |
Universities and Colleges Admissions Service (UCAS) is a government agency to help students with the process of applying to study in universities across the UK. Remember to check out UCAS for more related information!
What are the job opportunities?
As Malaysia is still a developing country, you can expect a huge number of opportunities to satisfy the business needs of a 21st-century airport. Regardless of your field and major, you will find something that is exciting! Here to name a few that you can explore:
Pilot
Equipment Mechanics
Aerospace Engineer
Flight Attendant
Air Traffic Controller
Airport Operation Executive
Airport Planner
Airport Location Manager
Airport Marshal
What is the salary prospect for graduates of Aviation?
Choosing a study field is very important as it will affect your future career direction. One of the concerns arises is the salary range with the degree. In this field, the hour you work greatly affect your salary. The table below is only the base pay of your salary. The more you work, the more you get! Let's check it out:
| | | |
| --- | --- | --- |
| Occupation | Salary in USD (per year) | Salary in MYR (per year) |
| Pilot (First Year) | 38,000 | 96,000 |
| Flight Engineer | 35,000 | 60,000 |
| Flight Attendant | 20,000 | 55,000 |
Universities in UK that offer Aviation studies
1. University of Liverpool
University of Liverpool is currently placed 36th in the Complete University Guide UK 2019. The university is consistently ranked within the top 200 universities worldwide (THE 2018/19, QS 2018/19, ARWU 2018). The university's international community has more than 8,000 students travelling from over 130 countries to study there every year. International students are also encouraged to take up the numerous overseas study opportunities available in other countries like China, Australia, Canada, USA and Europe. Sounds like a great place to study at! University of Liverpool offers Aerospace Engineering with Pilot Studies that comes with an optional year of industry practice! With that, you will be able to get real working experience upon graduating!

2. Conventry University
The main campus of Coventry University is based in the city of Coventry and the London campus is just an hour away by train. Coventry was voted the third happiest university city in the UK by Sodexo in 2017. Coventry offers students the benefits of both a great city experience and a campus with a thriving community, perfecting the experience of studying abroad. Coventry University offers both degree and master of aviation management related courses.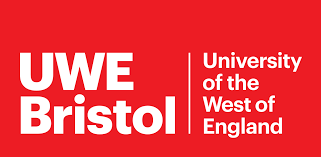 3. University of the West of England (UWE Bristol)
UWE Bristol is based across three campuses in the city of Bristol. An exciting and diverse city, with a large student population, it is an exciting place to live and to study. UWE Bristol was awarded a gold rating in the Teaching Excellence Framework. The quality of teaching is also highly rated. This contributed to the 89% student satisfaction level it achieved (National Student Survey 2018). It offers Aerospace Engineering with Pilot Studies that can get you equipped to the industry!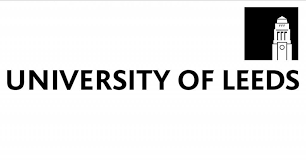 4. University of Leeds
The University of Leeds is ranked in the top ten universities in the UK according to the Guardian University Guide 2019, and among the world top 100 according to the QS World University Rankings 2019. The university has been awarded a gold rating in the Teaching Excellence Framework (TEF), with a total of 26 National Teaching Fellowships awarded to the staff. If you do not meet the entry requirements for its degree direct entry, it even offers a foundation year for you! University of Leeds offers Aviation Technology with Pilot Studies and Management to fulfil your flying ambition!
4. Sheffield Hallam University
Sheffield Hallam University is ranked among the top five modern universities in the UK for research. The university partners with more than 1,000 different companies, to provide students with the best possible chance of getting a placement or work experience at some of the most prestigious companies in the world, including Sony, the BBC and Rolls Royce. What is more amazing is that every course at Sheffield Hallam has a career advisor for students, meaning that they all get proper guidance and individualised attention to jump into employment after graduation. It offers Airline and Airport Management that comes with an optional foundation year if you need!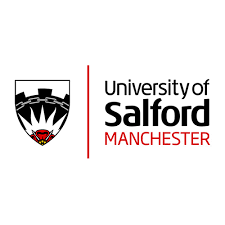 5. University of Salford
University of Salford was ranked in the top 800 universities worldwide in the 2019 Times Higher Education (THE), and provides top-class teaching ranked in the THE European Teaching Rankings in 2018. It has over 20,000 students spread across four specialised schools. It offers Aircraft Engineering with Pilot Studies that you can extend it to master level. Be sure to check out its official website for more details!