March 1, 2017
New Straits Times - Bringing in more quality international students
---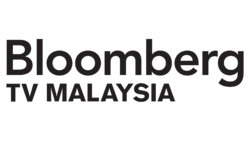 December 17, 2015
Bloomberg TV Malaysia - EasyUni Eyeing Middle East Expansion: CEO
---
December 9, 2015
e27 - With new funding, EasyUni wants to be the go-to school search and application portal
---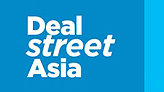 December 8, 2015
DealStreetAsia - Malaysia: Search engine for colleges Easyuni secures Series B investment from Axiata Fund
---

December 8, 2015
The Sun daily - Axiata, Mavcap to invest RM12.5m in six technology companies
---
December 1, 2015
The Asian Entrepreneur - Edwin Tay, Co-Founder of EasyUni
---

June 25, 2015
BFM - Study abroad or locally with EasyUni
---

October 24, 2014
The PIE News - CEO and Co-founder of a university search portal for Asian students, Edwin Tay gives insight on up and coming markets and what he sees is a growing trend in the region: DIY study abroad.
---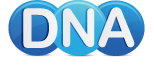 December 17, 2015
Digital News Asia - Education portal EasyUni looking to raise Series B funding
---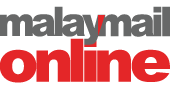 December 17, 2015
Malay Mail Online - Education portal EasyUni looking to raise Series B funding
---

June 27, 2014
Tech in Asia - Here's how this online higher education portal slowly but steadily conquered 27 countries globally
---

June 18, 2014
The Malaysian Insider - Easyuni launches social platform for students
---

June 12, 2014
Vulcan Post - Easyuni helps Malaysians make better decisions on where they should study
---
May 30, 2014
Sinar Harian - Echelon 2014: Meet easyuni, an online portal for higher education
---
May 8, 2014
e27 - Easyuni partners Yahoo in Malaysia to launch higher education channel
---

February 22, 2014
theantdaily - Making higher education search easier
---

October 31, 2013
- Easyuni.com: Asia's Largest Education Portal Awarded the Special Jury Award at Cradle's 10 Years Celebration
---
March 3, 2012
PRLOG - Easyuni.com Continues to be the No.1 Online Destination for Finding Your Dream University or College
---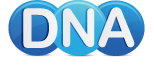 May 13, 2013
Sinar Harian - EasyUni gets funding from Teak Capital
---

March 2, 2012
BFM - Edwin Tay Heng Aun, CEO of Hescar Sdn. Bhd. speaks on their new online portal easyuni.com with the largest database of courses and universities covering more than 20 countries. It's a portal most suitable for high school students or individuals looking at pursuing higher education courses in Malaysia or other countries.
---

April 3, 2012
BFM - Edwin Tay and Nurbek Jusupov from easyuni.com who has the largest database of universities covering 20 countries discusses affiliate marketing strategies with Internet Marketer Irfan Khairi.
---
April 10, 2012
Bernama - Online Entry Into Local or International Universities via EASYUNI.COM
---
April 10, 2012
Sin Chew Daily - 賽夫丁:高教部私人機構合作‧招歐美學生來馬升學
---
March 3, 2012
Sinar Harian - Kemasukan secara online ke universiti menerusi easyuni.com