Being a journalist is interesting, especially when online media is increasingly stretched in the entertainment world today.
Studying Journalism abroad can be the right choice if you dream to go around the world to find interesting news, interview great people, or cover celebrity news for fans.
Sounds like the right pathway? Check out our comprehensive study guide for journalism below!
What is journalism all about?
The word journalism comes from two words, namely "Journal" and "Istik". Journals are taken from the word "journal" which is a term in French that means diary, while "istik" means aesthetics.
So, journalism is the art of searching, gathering, processing, presenting, and distributing news or information in a beautiful, concise, and clear manner, so that it can be enjoyed by readers.
In addition, students majoring in journalism will learn to set goals for each content they create and present information in ways that influence the thoughts, actions, and opinions of readers.
Therefore, the content presented must be informative and useful. You must also obey the ethics in journalism so as not to cause conflicts with other parties. At present, journalism activities are more prominent on online media, such as websites or blogs, podcasts, vlogs, social media, and others.
What characteristics do you need in this course?
To decide whether journalism is your desired major, you also need to be aware of the characteristics needed to ace this course. Some of them play major parts of the journalistic principle.
Here are some important characteristics you need to have to be a journalism student:
1. Honesty
Honesty is the most important characteristic a journalist should have. You must hold fast to honesty because spreading lies through journalism is going to do injustice to the piece of information, media, and the people affected.
2. Neutral
In exploring and producing news based on an event, you must be able to find a middle ground. You cannot be biased towards an individual or party because you need to inform the incident or occurrence without taking sides.
3. Determination
Journalism is not all theory. You will also be required to study sensitive issues that could be challenging. You must have the determination to prioritize your responsibilities as a journalist.
4. Open-minded
Being open-minded is ideal for this course. You may encounter situations that go against your personal belief, but you must be able to put aside any stereotype and present the story as it is.
Why study journalism abroad?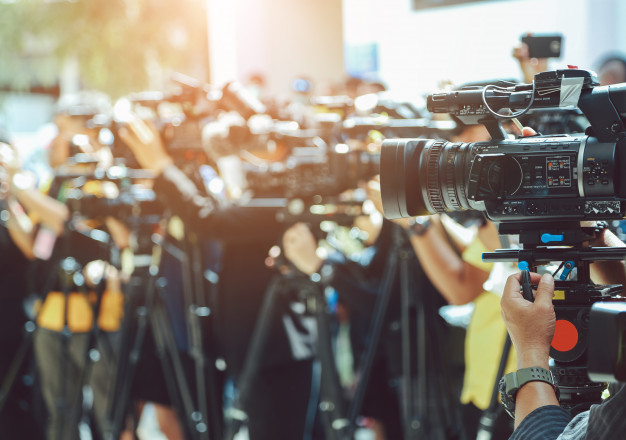 As information technology develops, the need for broad information in various fields on a global scale are escalating.
Journalism plays an important role in your future career. The following are common reasons why you should consider studying Journalism abroad:
1. Large selection of top universities
There are many universities across continents and countries that offer journalism. A lot of universities abroad are well-accredited and provide high-quality education. You will be guaranteed to graduate with a quality degree that can be used for a successful job search.
2. Well-qualified educators
The education system abroad for journalism is supported by competent lecturers in their respective fields. Additionally, many lecturers are actively involved in various journalistic activities. This way, students can learn a lot of useful and relevant skills from experts themselves.
3. Current and industry-based curriculum
Journalism is a field that continues to experience rapid development and change. Therefore, the educational curriculum in journalism must be relevant to current trends.
In addition to having the latest curriculum, many leading universities abroad have an industry-based curriculum design. This can be an advantage for you when you enter the workforce because you have studied the important parts needed by media companies.
4. There is a strong professional network
You might have heard that journalism is a profession that has strong network ties. This indicates that joining a professional network is a must for journalists.
Many journalism schools abroad have this. Solid professional networks are even facilitated by local educational institutions. This bond will be useful in the future because there are many professionals who help and support one another.
5. Exchange students
If you study overseas, you will have the opportunity to join a student exchange programme. This is due to partnerships between local universities and higher education institutions abroad.
Typically, student exchange programmes take place in the 2nd or 3rd year. You will get to enhance journalistic scholarship, insight into global culture, and try a different curriculum.
6. Internship experience
Almost all leading universities offer internships to students - their campuses abroad have strong ties with various world-renowned media companies.
7. Complete educational level
There are several levels of education in journalism. The good news is that all levels are available abroad. So, you can complete your journalism programme from undergraduate to postgraduate. Some universities also provide double degree programmes.
8. Opportunities to work abroad
Graduating from an overseas university will open up an opportunity to start your career abroad. This will directly and positively impact your future.
When you learn the science of journalism from a globally recognised university and are familiar with the global atmosphere, your degree will certainly be valuable in the eyes of big media companies.
What subjects are taught in journalism?
Here's a list of courses for undergraduate education programmes majoring in Journalism and Communications at Cardiff University, England:
1s year:
History of Mass Communication and Culture
Representations
Media Scholarship
An Introduction to Media Audiences
Advertising and the Consumer Society
Understanding Journalism Studies
2nd year:
Data Journalism in Theory and Practice
Doing Media Research: Approaches and Methods
Elective courses

Media and Gender
Mediation of Political Violence
Yr Ystafell Newyddion 1
Yr Ystafell Newyddion 2
Birth and Death and Marriage in the Media
Managing Media Communications
And others
3rd year:
Dissertation
Compulsory subjects and elective courses

Media Law
Mediating Childhood
The Making and Shaping of News
Media, Racism, Conflict
Public Relations and The News Media
Sport and the Media
Communicating Causes
Understanding Media Business
Reporting Conflict and the Civil Sphere
Reporting the World
Media, Money and Markets
Popular Music, Media & Culture
A Century of War Photojournalism
Power and Resistance in the Big Data Age
Introduction to Broadcast Journalism
And others
What are the job prospects for Journalism?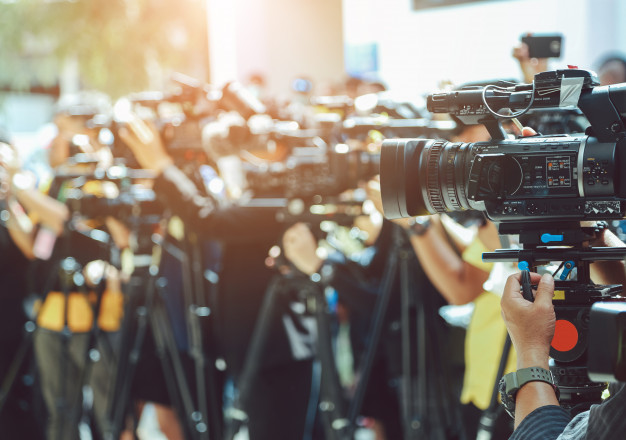 A journalism graduate can work anywhere, such as newspaper offices, magazines, TV station publications, radio and many more.
Jounalism assignments involve attending various events and meetings, conducting interviews, and consulting with experts. The following are selected career paths in journalism:
Broadcast journalist
Magazine journalist
Press Editor
Editor
Newspaper journalist
Content writer/creator
Reporter
Best universities abroad that offer journalism
There are many universities abroad that offer journalism. Below are the name of universities and their locations:
United Kingdom:
Australia
Europe
USA
Asia
Bear in mind that some state universities do not accept foreign students, so it is recommended to contact EasyUni for further questions.
How much does it cost to study journalism abroad?
The following is a range of estimated tuition fees for journalism abroad. Prices vary depending on the institution and course you choose:
| | |
| --- | --- |
| Programme | Estimated Fees (MYR) |
| Foundation/ A levels | RM 20,000 – RM 50,000 |
| Bachelor's Degree | RM 130,000 – RM 150,000 |
| Masters | RM 150,000 – RM 300,000 |
For pre-university programmess, you can choose Diploma, Foundation, A-Levels, or International Baccalaureate (IB). If you want to know more about them, please contact our counsellor!
What are the entry requirements?
Your eligibility depends not only on the institution but also the current stage of your educational journey. Are you a high school leaver? Or have you finished the Bachelor's degree programme, and want to further your education in the field?
Here is a brief overview of the standard entry requirements you need to meet per level of study:
Foundation
5 credits including English in SPM or equivalent
Diploma
3 to 5 credits including English in SPM or equivalent, or
At least 1 Principal Pass in STPM or equivalent, or
Certificate in relevant field
Bachelor's degree
5 credits in SPM or equivalent, and
Minimum CGPA of 2.00 or 2 Principal Passes in STPM or equivalent, or
Foundation or Diploma in related field (usually with minimum CGPA of 2.00)
Master's degree
Bachelor's degree or equivalent in relevant field
Working experience may be required if the Bachelor's degree is not an Honours degree
Some institutions may ask for a portfolio of your work (especially if you want to specialize in an area like visual communication)
Doctorate
Master's degree or equivalent in related field, or
First Class Honours Bachelor's degree with excellent CGPA of at least 3.70 (for direct Bachelor to PhD students)
How long will the programme take?
The duration below is only an estimation as the exact timeline varies among each university.
| | |
| --- | --- |
| Course Level | Course Length |
| Diploma Courses | 1-2 years |
| Undergraduate Courses | 3-4 years |
| Master Courses | 1-2 years |
---
FAQ
1. How do you choose the right journalism specialisation?
It's not unusual for students to be confused when choosing specialisation majors in Journalism. Fret not! There is an easy way to help you decide.
First, do your own research on all specialisations. Summarise them and identify which one is more appealing to you. That way, you will know which specialisation best suits your interests and talents.
2. What is the cost of living abroad?
Knowing the range of living costs and accommodation costs is important so that you and your parents can measure the amount of money that must be prepared until graduation.
The cost of living while studying abroad varies. This depends on the host country and your lifestyle. Find out more details from our guide articles of various countries.
3. How to choose a country to study abroad?
Choosing the destination country is usually done after you've determined the university you wish to go to. Make sure the university offers the specialisation of the course you are interested in.
Aside from the university and course, you should also consider other factors, such as the culture, social environment, community pluralism, living costs and tuition fees.