Peter Doorn, a Director at Data Archiving Networked Services in The Netherlands, stated that research in the Humanities and Social Sciences is changing radically. Questions that nobody could answer, are now answerable because there are new approaches to do interviews and questioning. These approaches include today's mass digitisation and several data bases.
Are you a people's person? Do you love talking to people and helping them? How curious are you on a scale from 1 to 10? If the answer to these questions has a positive outcome, that means Humanities and Social Sciences would be your ideal course.
What are Humanities and Social Sciences?
Humanities and Social Sciences are a very broad fields of studies. It consists of two parts – the humanities and the social sciences. For the humanities part you will get to learn a lot about philosophy, history, literature, religion, music, and the human condition.
Whereas social sciences is more related to the human behaviour. The field of study here is criminology, gerontology, law, political science, psychology, and the human development, among others.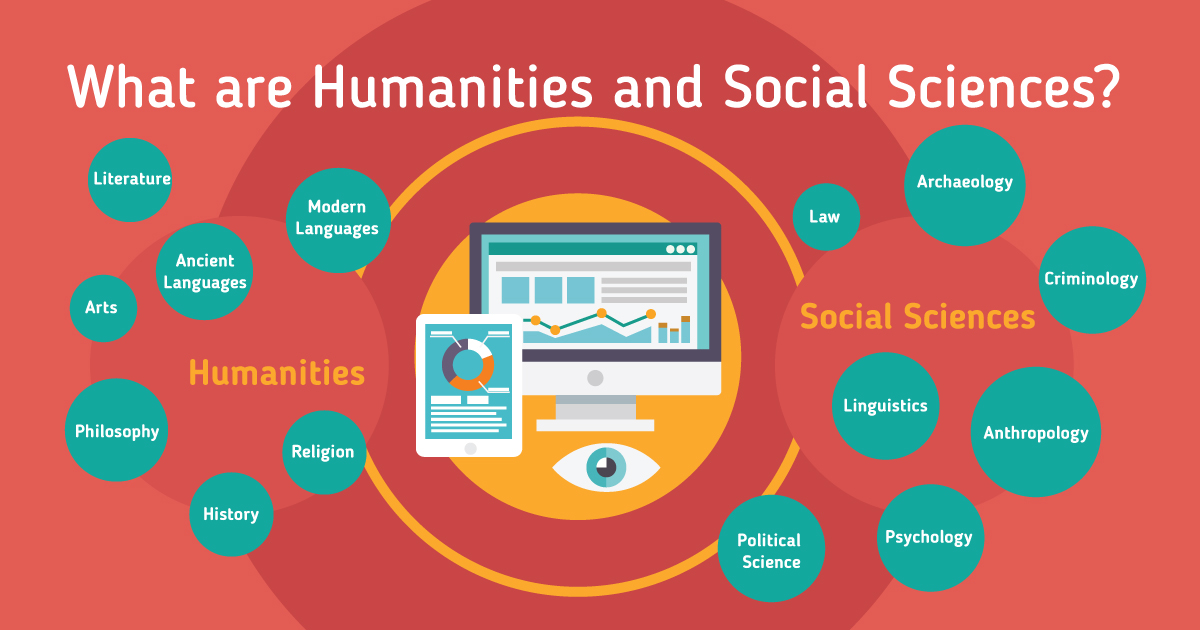 Why Should You Study this Course?
1. You will be doing the kind of work that machines cannot do, because the related jobs require a lot of interaction with people.
2. You get to figure out the way of thinking and the mind-set of people, and you will have knowledge of the human nature.
3. It is a broad course and there is a lot of career opportunities for you.
4. You get to learn about the social and emotional intelligence of people.
5. The jobs you can get are very dynamic, this is not the typical office work. Not one day will be the same, because you deal with a lot of different people on a daily basis – from criminals to political managers.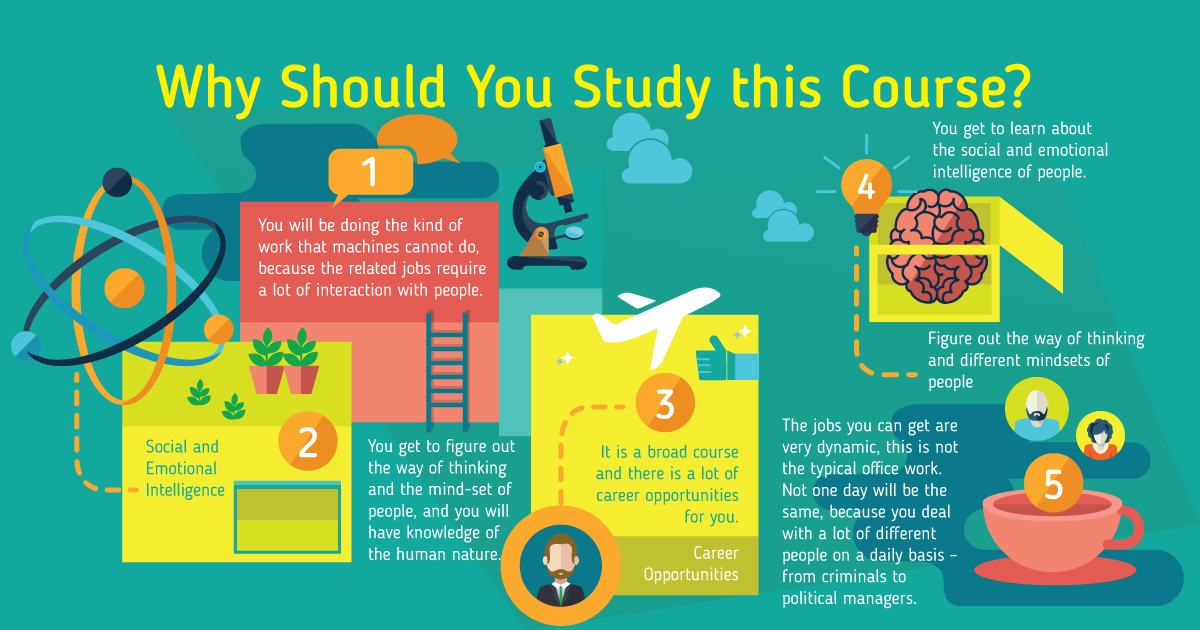 What are the Skills You will Develop?
After you graduate, you will seek for a job. Like any other job, you will need a few skills to succeed. The following skills are very important to develop for this course:
1. Communication Skills
It would be strange if you study a course that requires a lot of interaction with people and you would not have any communication skills. You would also need to be able to use specific terminologies for these jobs (and subjects), and the only way to practice and get to used to them is by knowing and using them in conversing with other people.
2. Questioning
In your future career, you could be working as a criminal investigator or as a psychologist. So a lot of jobs related to this course would require questioning skills. You will learn how to ask the right questions at the right time.
3. Analysing, Researching, and Evaluating
You will learn to collect information, evidence or data to analyse them. These pieces of information will be identified and determined to see how accurate and reliable they are. After the research and analysis, you will evaluate everything and draw a conclusion.
What Jobs can You get with a Humanities and Social Sciences degree?
A. Lawyer
Lawyers take on certain cases that could involve criminal and civil litigations, and represent clients in court. This job is ideal for people who love to argue their way through life. Lawyers are good at negotiating, debating, and they can stay very calm under pressure.
B. Litigation Paralegal
Litigation Paralegals work very close with attorneys. Paralegals know everything about a case and in charge of preparing files before and after trials, create appendices, help with interviewing witnesses, attend hearings and trials, and so much more. They are basically the partner of a lawyer, but without the ''representing a client'' duty.
C. Criminal Investigator
Criminal Investigators investigate infringements of the law. They use resources such as surveillance cameras and witnesses to conduct their investigation. They also prepare reports, question witnesses, track suspects, collect evidence, and keep other departments in the loop.
D. Psychologist
Psychologists study the human mind to see their behaviour and personality. They identify the cause of a mental health disorder, and at times they can help with recalling someone's lost memory. They can have their own practice, but some of them also work in a hospital, clinics, schools, in the military, or in a prison.
E. Manager Government Affairs
These managers work with the state, federal governments, and the media. Good communication skills are a crucial requirement for this job, because they will be communicating a lot with staff members and other managers. In addition to this, they are the ones who represent the organisation, participate in meetings, and develop relationships with potential partners and local governments.
F. Legal Administrative assistant
Legal Administrative Assistants works in the industry of lawyers and paralegals. They assist them with tasks as as researching, filing, preparing subpoenas and complaints, as well as maintaining law libraries.
What is The Expected Salary?
There are so many jobs related to Humanities and Social Sciences, below you will find four of them:
Litigation Paralegal

Per year

Legal Administrative Assistant

Per year

Manager Government Affairs

Per year

Entry level

US$ 42,000

US$ 38,000

US$ 59,000

Mid-career

US$ 52,000

US$ 44,000

US$ 76,000

Executive

US$ 55,000

US$ 51,000

US$ 96,000

Senior

US$ 60,000

US$ 55,000

US$ 113,000
Source: (Payscale, n.d.)
Top 10 Humanities and Social Sciences Schools
According to the Times Higher Education these are the top 10 Humanities and Social Sciences Schools in The World University Rankings: