People are the most significant asset in an organisation. It is the role of HR employees to fulfil the needs of the employees within an organisation.
Human Resources make up a part of an organisation as well as those who are responsible for managing resources in a firm. They deal with talent and manage issues related to the employee as organisation development, recruitment of talent and compensation and benefits. Human Resource Management is made of a single person or a group of employees within an organisation.
The following guide provides an in-depth and comprehensive guide of which includes what you will study, related skills, entry requirements, qualifications, your earning potential as well as employment opportunities.
Human Resource Management is responsible for:
Managing Job Recruitment and Promotion of Jobs
Developing Talent and Managing Employee benefits and compensation.
Developing and enforcing organisational policies.
Provide Employee Orientation Programs
Provide guidance to employees for any disciplinary actions.
What is Human Resource Management course?
Human Resources courses provide you with the training and development programs to work in this evolving, people-oriented field. You can choose from varying course options, certificate, diploma and degree programs full time, part-time and online learning. It examines topics such as organisational structure, pay and compensation equality, leadership management, to name a few.
Learning a Human Resources course prepares students for a comprehensive set of skills and practical knowledge. Upon graduation, you will be able to be involved in numerous industries that require skilled individuals within an organisation.
What are the differences between Human Resources and Human Relations?
You could be wondering what differences lie between these two courses? Is it similar or different from each other? However, in terms of the subject of humans and relationships, they share the same sentiments.
Human Resources focuses on the business side of human behaviour and relationships. It oversees employees in an organisation in the respected of company policies, salaries and compensations as well as employee issues.
Human relation, on the other hand, concerns with interpersonal relationships between employees in the workplace environment. It focuses more on individual needs and making individuals feel as a significant part of a team.
What subjects are there in Human Resource Management?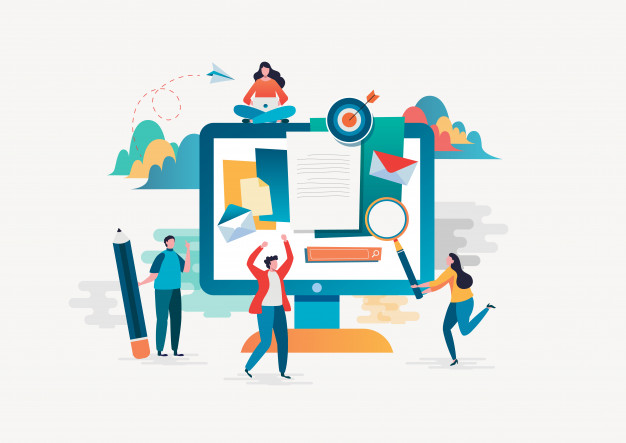 The Human Resources curriculum consists of topics covering:
1. Business Communications and Critical Thinking
It introduces students to the foundation of communication in business. They will learn how to develop persuasive communication to effectively communicate their ideas and arguments.
2. Introduction to Computer Applications and Systems
Students will gain basic knowledge of computer software, hardware skills and learn how to use Window and Microsoft Office applications.
3. Ethics and Social Responsibility
The course teaches you the common principles of ethics and social responsibility in our relationships to each other, organisations and the community as a whole.
4. Management Theory and Practice
It covers the field of management concepts in theory and in practice. It gives students directions to develop policies and plans to achieve an organisation's objectives.
5. Fundamentals of Human Resources Management
It is one of the first course when you first undertake your undergraduate Human Resources curriculum. The course covers talent development that supports the vision of an organisation.
6. Organizational Development
Students will learn to examine the culture within an organisational culture and it familiarises you with ways on how to promote the positive and harmonious business setting.
For most institutions, it is compulsory that you complete internships as part of the program requirements. It will give you the chance and opportunity to obtain real-world experiences in a company setting.
In addition, it will help you give an insight into the working of the field and help you discover which areas of interest you can thrive in.
How long do you study to get a Human Resources degree?
Normally, for most institutions, it is possible that students can obtain a Human Resources Degree in under three to four years. As in most disciplines, you will need at least a bachelor's degree to obtain an entry-level job post with others requiring a master's degree or higher for more specialised roles.
Students will be able to complete their programs of students earlier but it may take a little bit longer depending on the number of credits you will be accumulated. For those individuals undertaking the degree program on a part-time basis, the completion of the degree may require twice as long.
If you are still unsure, a certificate course in Human Resources will allow you to test the waters and from there you can decide which career in HR is the right one for you.
What requirements do you need?
Prospective Human Resources students require minimum entry requirements to qualify seating in any schools around the world. The requirements below are general so all applicants are advised to refer to the educational and university institutions of your choosing for more details.
Applicants require providing Grade 10 and Grade 12 latest examination transcripts.
Applicants to provide English proficiency test scores as TOEFL, IELTS or SAT provided that your previous syllabus was not in the English Language.
Why should you study Human Resources?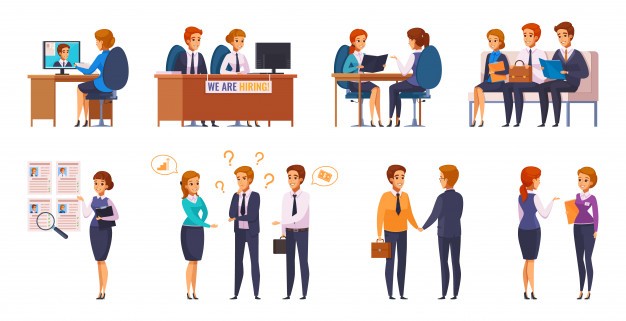 1. Excellent Graduate Prospects
As you look under Graduate Prospects for different institutions, you will realise that the students have a strong chance to be employed as a professional even within the first six months of completion of a degree.
Do not let the competition put you off from try as every organisation is in need of HR Professionals. Your chances are multiplied if you attend an established, reputable university for the subject. It has been rated as one of the top jobs globally.
2. Business Strategy
You are able to get a handle on how to manage human resources from the get-go. It is even recommended for aspiring entrepreneurs to learn on the subject of human resources management to not only know of the next business moves and strategies to stay on top of the market but knowing how to inspire and reward employees in your company.
3. Expert Insights
Anyone who has worked in the field of Human Resources field, they will tell you that they often participate or involved directly in the decision making of an organisation. A degree in Human Resource will equip you with the techniques and strategies to understand the motivations and reasoning behind management.
You will gain better insights into how payroll, bonuses and advancement work in terms of competition with other employees. Your course is designed to give you an idea of the type of real-life problems and situations you might encounter in your professional life covering all levels of difficulty.
4. Power of Influence
HR professionals are in a unique position in the organisational structure to manage and control the future of the company based on the employment decisions they make on a daily basis. They would need to have a strong understanding of the organisations' priorities and challenges of a firm and being able to develop the talent and performance of other employees.
5. Great Starting Salaries
You are able to earn great starting salaries which can double within the first five years of your career. Your salary compensation can vary between different industries, geographical location and your level of experience.
What skills do you need for Human Resource course?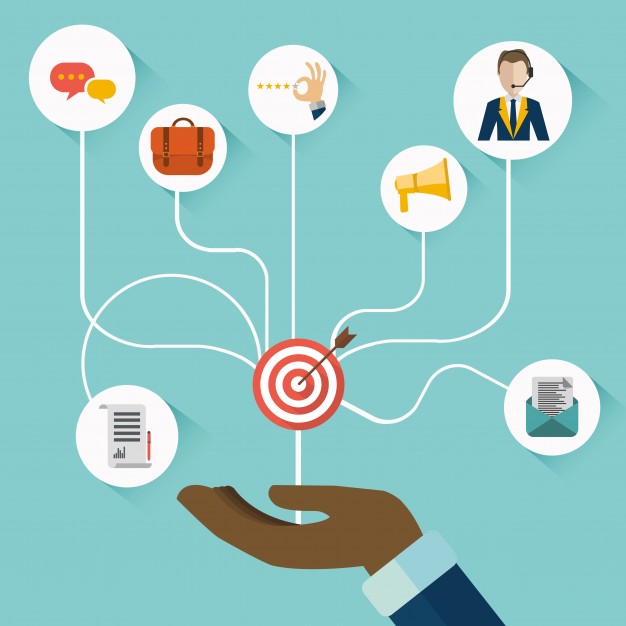 1. Good Interpersonal skills
By being able to communicate is an important skill you will need to navigate the field of Human Resources. He or she must be able to interact with professionals from different departments, some of whom are outside of your own department.
Human Resource Professionals need management and leadership skills to accomplish their job. These require them to be willing to learn about the inner working of different positions.
2. Good decision-making skills
Human Resource personnel are involved in either the direct and indirect decision-making of a firm or organisation. They are responsible for who to hire and resolve on how to resolve a dispute between different employees.
It is critical that they are able to know how to weigh in the advantages and disadvantages of an event and make a decision well. Luckily, you will get the training and experience when you are pursuing a Human Resource Degree.
3. Strong ethics
Human Resource personnel handle a lot of sensitive company and employee information. That being said, they need to be discreet with their information and only share when it is appropriate to make sure employers and employees are held to the highest degree of ethical standards. They must hold parties accountable for any violation of ethical standards.
4. Strong organisational skills
Considering that they work with a lot of information in their workplace. they must be able to know their way around numerous records and files across an organisation. These include keeping the information organised, easily accessible and confidential.
What career can you have with a Human Resources degree?
Human Resource (HR) personnel are responsible for getting and building the workforce. For those with higher professional qualifications, they have a higher chance of getting employed and getting compensated with bigger salaries.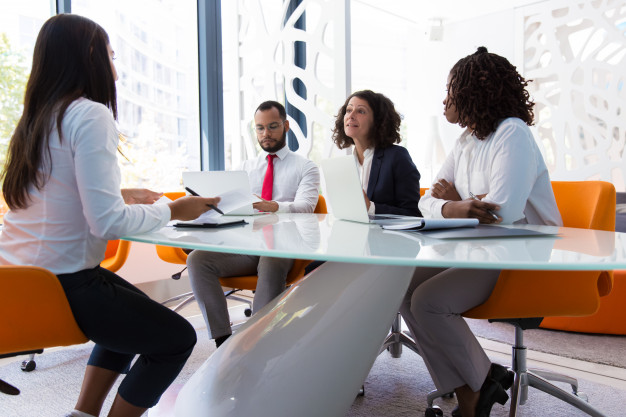 Here are some of the more popular career options you can pursue with a Human Resource degree:
Employment Recruiter
HR Assistant
Consultant
Labour Relations Manager
Chief Human Resources Officer
A Human Resources degree is a widely recognized degree that gives you the flexibility to explore employment opportunities in many industries such as:
Construction
Hospitality
Retail Services
Transport and Logistics
Construction
What is the Expected Salary?
Human Resource is a popular field of study. Below are the expected salaries of some popular jobs in this industry.
| | |
| --- | --- |
| | Human Resources |
| Entry-level | US$ 91,250 |
| Mid-career | US$ 113,300 |
| Executive | US$ 201,380 |
(Source: https://www.allbusinessschools.com/human-resources/salary/)
Best 10 universities that offer Human Resource Management course
Here is the list of best universities where you can further your Human Resource Management studies abroad:
| | | |
| --- | --- | --- |
| | University | Location |
| 1. | University of Michigan | Ann Arbor, Michigan, United States |
| 2. | University of Southern California | Los Angeles, California, United States |
| 3. | Stanford University | Standford, California, United States |
| 4. | Imperial College London | London, England, United Kingdom |
| 5. | University of Glasgow | Glasgow, Scotland |
| 6. | University of Melbourne | Melbourne, Australia |
| 7. | Seoul National University | Seoul, South Korea |
| 8. | Nanjing University | Nanjing, China |
| 9. | Colorado State University Global | Fort Collins, Colorado, United States |
| 10. | Oklahoma State University | Stillwater, Oklahoma, United States |