Travelling has become a big part of our life since the development of technology. Affordable flights, low-cost airlines, cheap hotels have made this all available. Interested in Hotel and Hospitality Management but don't know much about it? We've got you covered, keep reading!
What is Hotel and Hospitality Management?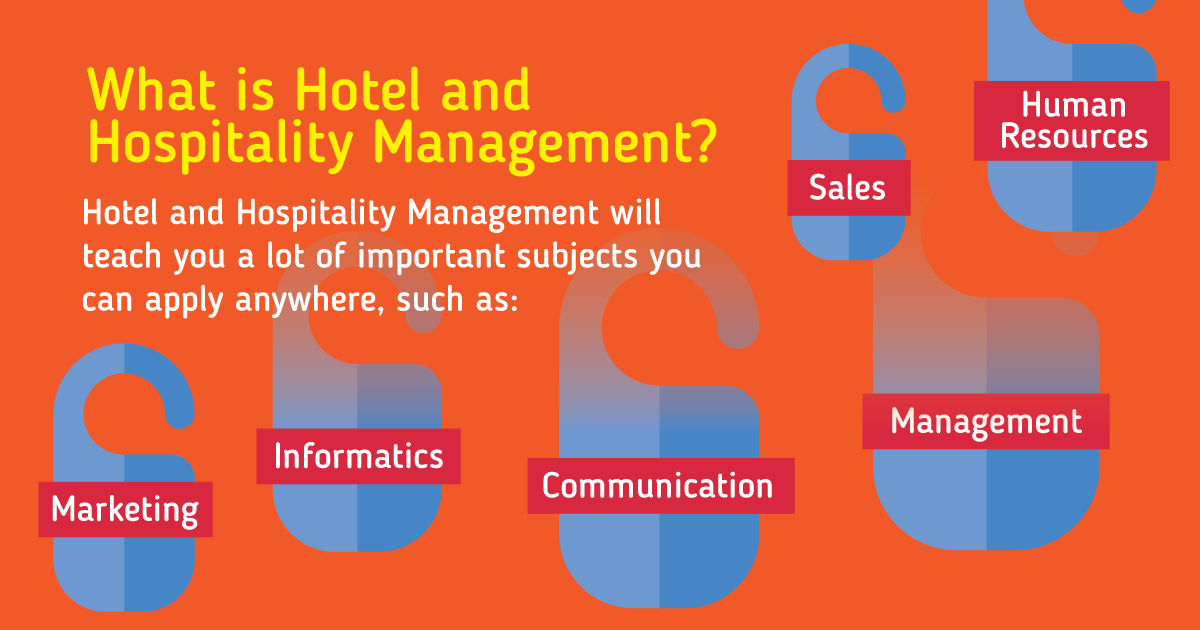 What Skills do You Need?
Multitasking
Hotel managers have a lot on their plate, but they still put a smile on their face while doing more serious tasks. Responsibilities they do in a day include paperwork, negotiations, renovations, and meetings. If you choose to be a hotel manager, a lot of dedication is required.
Attention to details
It is the small things that matter the most. Guest do not only care about a nice room or delicious food. They want new, cleaned towels every day, a fresh smell in and outside their room, and fresh looking employers.
Flexibility
If you are on the planning from a certain time to another, do not expect you will leave on time. It happens that hotel employers (especially the managers) stay a bit longer to finish their work. Bear in mind that in a hotel, a lot of unexpected situations could occur and you are needed to help solve them.
Patience
Some clients/guests can be difficult every now and then. It is important that you just stay calm, have patience and help them with their complaint.
What are the Job Opportunities?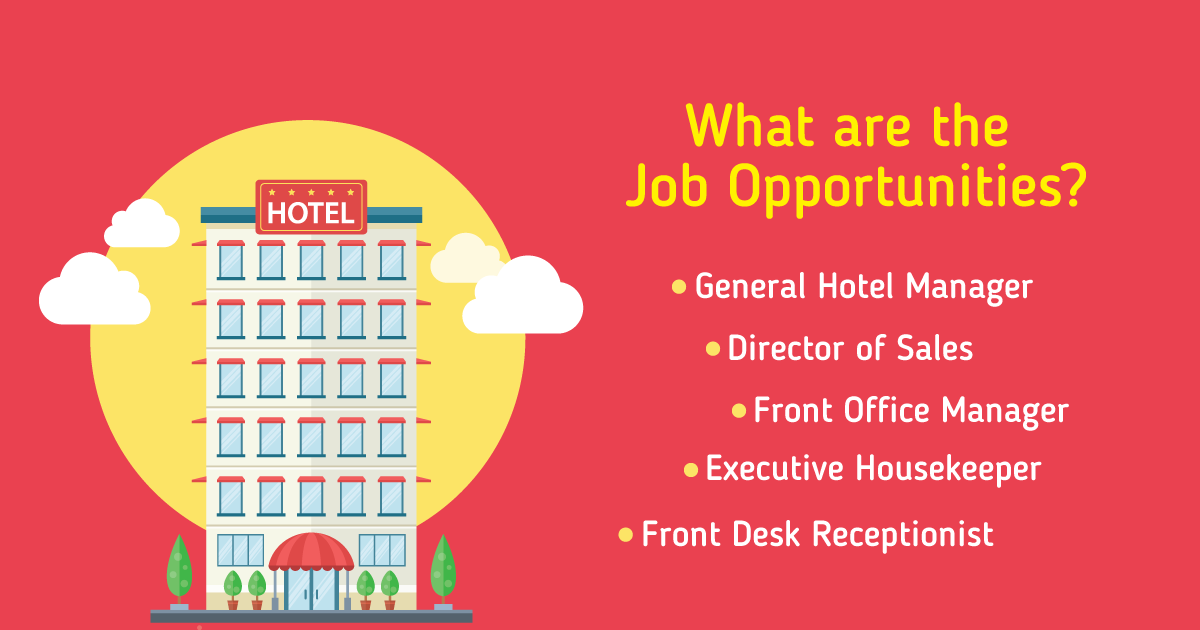 General Hotel Manager
A general hotel manager is responsible for all the departments of his hotel. These responsibilities include finance orientation, events planning, and renovations that need to be made to the hotel. He guides his employees and makes sure their work is done properly.

Director of Sales
The director of sales is responsible for the maximisation of the sales activities. They make sure the guests are satisfied with the food, rooms, and facilities such as a pool and meeting rooms.

Front Office Manager
The front office manager is responsible for the complaints the front desk receptionists receives. They make sure it will be handled. In addition to this, they monitor hotel facilities and develop strategies to extend the satisfaction of their guests.
Executive Housekeeper
The executive housekeeper is responsible for the budget regarding the cleaning supplies and everything in addition to that; inventory, housekeeping systems, and inspections.

Front Desk Receptionist
Front desk receptionist have a lot of contact with guests; they will greet and welcome them, help them with their check-in and check-out, take phone calls, help guests who have complaints, and confirm schedules.
What is the Expected Salary?
Below you will find the expected salary of a few jobs in this industry:
General Hotel Manager

Per year

Director of Sales

Per year

Front Office Manager

Per year

Executive Housekeeper

Per year

Entry level

US$ 42.000

US$ 44.000

US$ 38.000

US$ 35.000

Mid-career

US$ 50.000

US$ 53.000

US$ 41.000

US$ 41.000

Executive

US$ 60.000

US$ 61.000

US$ 42.000

US$ 44.000

Senior

US$ 75.000

US$ 65.000

US$ 45.000

US$ 46.000
Source: (payscale , n.d.)
Top 10 Hotel Management and Hospitality Universities
According to QS World University Rankings 2022 for Hospitality & Leisure Management, these are the top 10 universities in the world for this course:
1. EHL Hospitality Business School
Location: Lausanne, Switzerland
2. University of Nevada, Las Vegas
Location: United States
3. SHMS - Swiss Hotel Management School
Location: Caux, Switzerland
4. Glion Institute of Higher Education
Location: Glion-sur-Montreux, Switzerland
5. Les Roches Global Hospitality Management Education
Location: Crans-Montana, Switzerland
6. Cesar Ritz Colleges
Location: Le Bouveret, Switzerland
7. Hotel Institute Montreux
Location: Montreux, Switzerland
8. Culinary Arts Academy Switzerland
Location: Le Bouveret, Switzerland
9. Hotelschool The Hague
Location: The Hague, Switzerland
10. The Hong Kong Polytechnic University
Location: Hong Kong SAR