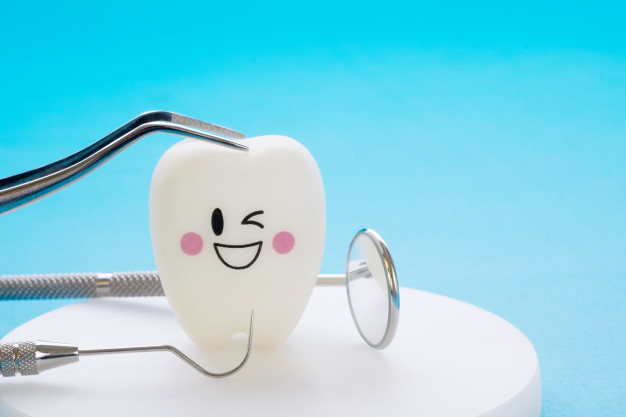 Interested in becoming a dentist in the future? If yes, you should totally consider pursuing your dentistry studies abroad! There are several reasons why studying Dentistry abroad is the right decision.
Read on this Dentistry course guide to find some important and useful information. Find out what Dentistry is, the benefits of studying dentistry abroad, tuition fees, college entry requirements, majors, courses, career prospects, the best places to study, and other related information.
What Dentistry is all about?
Dentistry is a medical science that studies matters relating to oral health, gums, and mouth. The scope of dentistry is not only about health conditions but also covers the aesthetic or beauty aspects of teeth, gums, and mouth.
You will learn about how to diagnose health problems that are in a patient's mouth and teeth. You will also learn how to find the right solution for health problems that occur in the patient's teeth as dentistry is closely related to the nerves in the neck and head.
You will be able to learn about the effects of dental conditions. To study this course, you must have a strong memory because the Dentistry study program requires you to memorise different complicated terms.
Also read: Study guide for Medicine and Health abroad
Why study Dentistry abroad?
There are many reasons why you should consider pursuing your studies in dentistry abroad:
1. Quality education
Dentistry study programs abroad have given satisfaction to their students. This is because the quality of education obtained is high.
Various universities abroad that provide dentistry majors have committed to providing high-quality teaching and education services.
The education curriculum and courses have been properly designed so that students are ready to face the career world. Many studies have been carried out and incorporated into lecture materials in this course.
The instructors are experts and also researchers so they stay abreast of the latest scientific information. Students will be taught according to scientific evidence which is also supported by the latest technology.
Also read: What To Consider When Choosing Your Study Abroad?
2. Practice-based education system
Students who choose to study Dentistry abroad will be taught using more intensive practice methods than theoretically. This is important because the career world of Dentistry graduates is practice-based.
You will carry out many practices in various hospitals and clinics that have worked closely with the campus. The graduates will also have the provision of qualified clinical experience.
3. Experienced in producing successful graduates
Overseas universities can produce many successful Dentistry graduates both at the National and International level. Many health or dentistry practitioners and professionals in the oral health field are graduates from overseas campuses.
4. Have accreditation
Graduates of Dentistry majors from overseas campuses already have a positive reputation and high credibility in the eyes of companies or medical institutions in various parts of the world.
One of the causes is the accreditation owned by most universities abroad.
There are many universities abroad that offer Dentistry study programs that have been accredited by various associations and official institutions of dental associations in their respective countries.
In addition, the graduates will also be registered as dental practitioners in related associations. For example, dentistry graduates from universities in America can practice at the American Dentist Association.
Such accreditation and proof of registration can improve your career opportunities and development as a dentist or oral health specialist abroad.
5. Opportunity to have a high income
Salaries for dentists or oral and dental health practitioners are quite high; it can reach over USD150,000 per year! Your income also depends on working hours and your level of education. Specialisations and workplaces also affect income levels.
What skills do you need for this course?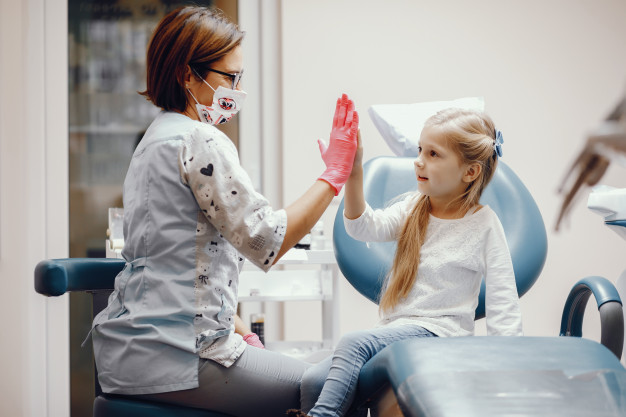 Students who choose the major in Dentistry need to ensure that they have some important characteristics. Why do you have to have these characters? This has an impact on your academic achievement in this course.
Here are some characters that are suitable for Dentistry courses to support their fluency and academic achievement:
Thorough and careful
Caring for patients
Have full commitment and responsibility
Have patience in listening to people's concerns
Good at interacting and communicating well to all age groups (children to the elderly)
What kind of subjects are taught in Dentistry course?
It is important for you to know the list of subjects you're going to learn before you make a solid decision to register for college in this study program.
By knowing the list of courses in advance, you need to find out what you will learn later in college for thorough preparation.
For example, here are some of the subjects in the Bachelor's level education programs majoring in Dental Health Science abroad at the University of Florida:
Year 1
Gross Anatomy
Biochemistry, Molecular & Cellular Biology
Developmental Biology and Psychosocial Issues over the Lifespan, Part I
Foundations Of Professionalism
Interdisciplinary Service Learning I
Dental Anatomy and Stomatognathics
Infectious Diseases
Histology
Physiology
Oral Health Management and Psychosocial Issues over the Lifespan
Professionalism In Patient Care and Practice Management I
Interdisciplinary Service Learning I
Cariology and Preventive Dentistry
Preclinical Operative Dentistry I/Biomaterials
Year 2
Host Defense
General Pathology
Introduction to evidence-based Dental Practice
Fundamentals of Occlusion
Fundamentals of Oral & Maxillofacial Radiology
Science and Clinical Management of Dental Pain
Oral Pathology
Introduction to Clinical Diagnosis and Treatment Planning
Periodontic Treatment Planning and Disease Control
Principles of Endodontics
Public Health Rotation
Year 3
Orofacial Pain
Orthodontics for the General Practitioner
Fundamentals of Pediatric Dentistry
Removable Partial Prosthodontics: Principles & Techniques
Clinical Operative Dentistry 1
Comprehensive Periodontal Treatment 1
Oral Diagnosis/Medicine & Treatment Planning I
Clinical Oral Surgery 1
Clinical Radiology 1: Radiographic Technique
Clinical Orthodontics 3
Year 4
Periodontics in General Practice
Advanced Differential Diagnosis
Professionalism In Patient Care and Practice Management III
Hospital Dentistry
Clinical Oncology and Oral Pathology
Dental Practice Management
Advanced Topics in Prosthodontics
Head over to UFL's dental school webpage for full course outline.
How long is the duration of studies for Dentistry course?
The duration of Dentistry courses abroad varies depending on the level of education and specialisation of the chosen majors.
| | |
| --- | --- |
| Study Levels | Duration |
| Foundation/Diploma | 1 - 2 years |
| Bachelor's Degree | 4 - 5 years |
| Master's Degree | 3 - 4 years |
| PhD | 2 - 6 years |
What are the entry requirements for Dentistry course?
Every student who intends to register for any major, including Dentistry, must meet the entry requirements set by each of the intended educational institutions. Below is an example of a Bachelor degree Dentistry degree requirement with a specialisation in Dental Surgery abroad:
| | |
| --- | --- |
| Qualification | Requirements |
| Foundation | Minimum of BBB / ABC / AAC in Biology & Chemistry & Physics or Mathematics |
| Bachelor's Degree | Minimum of BBB / ABC / AAC or CGPA 3.0 in Biology & Chemistry & Physics or Mathematics |
| Master's Degree | Bachelor's degree or equivalent in a relevant discipline |
| PhD | Master's degree or equivalent in a relevant discipline |
Take noted that every university has a different set of entry requirements, be sure to check the details on their official websites or you can get us to help you!
How much does it cost to study Dentistry abroad?
The tuition fees for Dentistry abroad differ according to which country you plan to further your studies. There are several other factors that affect tuition fees majoring in Dentistry abroad.
Some factors that affect tuition fees include the location of the university, type of university, level of education, and specialisation of the department.
The tuition fees for Dentistry abroad at the Bachelor level have a range of RM98,000 to RM240,000 per year, while at the postgraduate level it ranges from RM175,000 to RM230,000 per year.
What are the specialisations in the field of Dentistry abroad?
Dentistry is a field of study that has several choices of majors. This is due to the many branches of science and concentration in the field of Dentistry.
Here are the specialisations that you can get in the dentistry department:
Dentistry
Oral health
Dental Health Science
Dental Prosthetics
Dental Technology
Dental Surgery
Orthodontics
Oral implants
Oral medicine and oral pathology
Pediatric Dentistry
Periodontics
Prosthodontics
Special Care Dentistry.
And others
Please contact EasyUni to consult with our professional advisors so you can find out the appropriate specialisation. This consultation is free of charge.
What is the best university abroad to study Dentistry?
The decision to choose Dentistry abroad will give you an advantage in terms of choice of place of study. There are many universities abroad that have Dentistry study programs that are equipped with various specialisations. The following are some of the best universities abroad for dentistry majors based on their regional zones.
Global
| | | |
| --- | --- | --- |
| No | University name | Country |
| 1 | | Hong Kong |
| 2 | | English |
| 3 | | United States of America |
| 4 | | Netherlands |
| 5 | | Japan |
| 6 | | Sweden |
| 7 | | Switzerland |
| 8 | | English |
| 9 | | Belgium |
| 10 | | Sweden |
Asia
| | | |
| --- | --- | --- |
| No | University name | Country |
| 1 | | Hong Kong |
| 2 | | Japan |
| 3 | | United States of America |
| 4 | | South Korea |
| 5 | | China |
| 6 | | China |