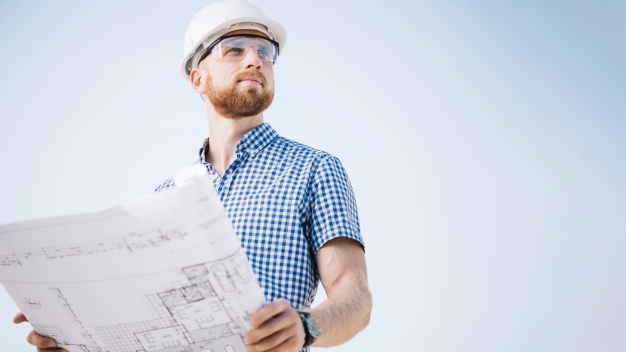 Engineering is a branch of science, maths and technology concerned with the design, building and use of engines, machines and structures. Engineers figure out how things work and find practical ways for scientific discoveries.
Civil Engineering is one of the engineering disciplines other than mechanical, electrical, chemical and more.
The Pyramid of Giza, Eiffel Tower, Stonehenge and Taj Mahal standing tall and strong as monuments are interesting hallmarks of human civilisation and urbanisation.
Civil engineering is a profession that has helped in building and transcending knowledge as to how to build and create an environment both safe and convenient to live. As technology evolves, civil engineers are highly on demand for merging infrastructures.
Keep reading as we will be guiding you with more important guides on a few topics.
What is civil engineering about?
What are the major fields in Civil Engineering?
What are the important skills I need in this field?
What are the entry requirements and qualifications?
How long will I be studying in this programme?
How much are the average tuition fees?
What are the job opportunities?
Universities offering Civil Engineering programmes.
---
What is Civil Engineering about?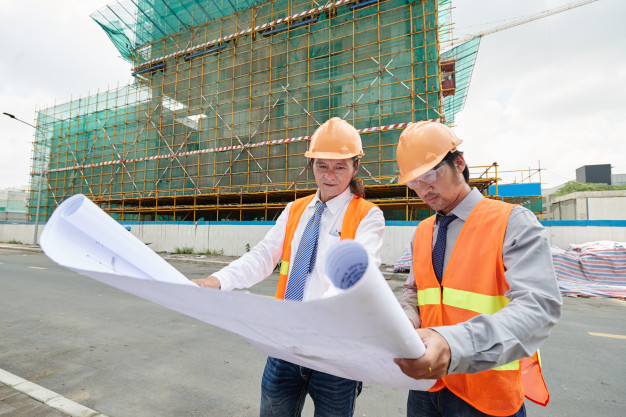 Engineering, fundamentally is a relation between science, maths and technology. It involves the use of physics, mathematics, architecture, machine system etc to create or innovate something.
By applying scientific, economic and mathematical knowledge, engineers work to design, build, maintain and improve all sorts of things, including structures, machines, electronic devices, systems and processes.
Civil engineering, a major branch of engineering, deals with construction, design, operation and maintenance of all built environments. This includes major infrastructure like highways, bridges, tunnels, water systems, dams, railroads and airports.
Oftentimes, civil engineers and architects work together on some projects.
What are the subjects covered in Civil Engineering?
In Civil Engineering, there are a number of major subjects that students can further into. Below are the main subjects according to the branches of engineering and the list of subjects you can expect to learn:
Field

Subjects

Civil Engineering

Material science and engineering
Coastal Engineering
Construction Engineering
Geotechnical Engineering
Transportation Engineering
Design of Hydraulic Structures
Urban Engineering
Civil Engineering Materials
Structural Mechanics
Surveying
Geotechnics
Environmental Engineering
Hydraulics
Highway / Traffic Engineering
What are the career prospects for Civil Engineering?
Civil engineering is the biggest and oldest branch of engineering and further branches into sub-specialisations. It's up to your interest on which major you prefer to take. If you're wondering what are the career opportunities in civil engineering, here are some of the career options you can consider to venture in:
Consulting Engineer: Work on engineering plans and designs
Construction Engineer: Supervise construction projects
Geotechnical Engineer: Study the behaviour of soil and rocks to ensure the safety and stability of buildings
Structural Engineer: Design structures to ensure buildings can withstand environmental conditions over time
Site Engineer: Main Technical Advisor on Construction sites
Urban Planning Engineer: Involved in planning the plan and structure of the site
Structural Design Technologist: Involved in designing the structure of the site
What are the skills and qualifications needed in this field?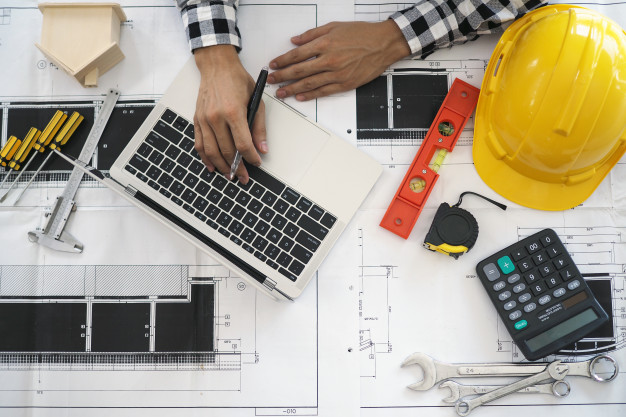 Furthering into this field one needs a number of skills to qualify. The field of Civil Engineering requires specific skills that you might have already possess.
1. Leadership
You're a leader in nature. You love working on ideas purposefully and love leading a team. You're confident and keen to details.
2. Critical Thinking
Civil Engineering takes a lot of research and development, hence a critical mind is apt for this field. You need to analyse and evaluate your findings and solve complex problems.
3. Organised and self-orientated
You're someone who has self-values and discipline. Your teammates can trust you and hand over challenging tasks as research requires strategic thinking and planning skills to accomplish tasks.
4. Environmental Concerns
Civil Engineers are practical and creative in nature. They are also problem solvers and work according to the rules and regulations. However, civil engineers are also expected to have a fondness towards the environment to preserve the environment and safety.
How long will I study in this programme?
The study duration could vary from one institute to another. However, as a general estimate, we have compiled a general estimate of the duration according to the study levels and qualifications.
| | |
| --- | --- |
| Study Levels | Duration |
| Foundation/A levels | 1 year |
| Diploma | 2 years |
| Undergraduate Degree | 3-4 years |
| Master's Degree | 2-3 years |
| PhD | 1-2 years |
What are the entry requirements and qualifications?
To successfully get admission into the Civil Engineering programme, students must meet the minimum academic and entry-level English language requirements.
However, requirements could vary according to institutions. We advise you to refer to the institutions directly for more details.
Diploma in Civil Engineering:
SPM with a minimum of 5 passes in Science subjects (physics, maths, mathematics)
Bachelor's level in Civil Engineering:
Foundations / A levels in Science (physics, maths, mathematics)
Pass 4 relevant subjects in STPM, including English
Admission into Year 2 upon completing a Diploma in the Engineering discipline
Master's degree in Civil Engineering:
Completed any relevant Degree or any equivalent International Degree with minimum CGPA 2.0,
Doctorate (PhD):
Completed a relevant Masters Degree from recognised Institutes or any equal International Institute.
English language requirements (minimum):
TOEFL score 55
IELTS score of 5
Kaplan iBT 61
Pearson Test of English (PTE) 53
MUET Band 4 and above
How much are the average tuition fees?
The average tuition fees for Engineering can vary from one institute to another according to different levels and qualifications. Here are the average estimated tuition fees below :
| | |
| --- | --- |
| Programme | Estimated Fees |
| Foundation/ A levels | RM15,000 – RM 30,000 |
| Bachelor's Degree | RM65,000 – RM190,000 |
| Masters Degree | RM 75,000 – RM125,000 |
| PhD | RM 75,000 – RM125,000 |
How much does an engineer make?
There are a number of job possibilities for an Engineering major. The right job will be dependent on your personal skills, preferences and personality.
Here are the career choices available for an Engineering graduate:
| | |
| --- | --- |
| Career | Estimated monthly income |
| Project Engineer | RM 6,000 |
| Hydraulic Design Technician | RM 8,000 |
| Geotechnical Engineer | RM 5,000 |
| Maintenance Engineer | RM 6,000 |
| Consulting Engineer | RM 5,000 |
World's best universities that offer Civil Engineering programmes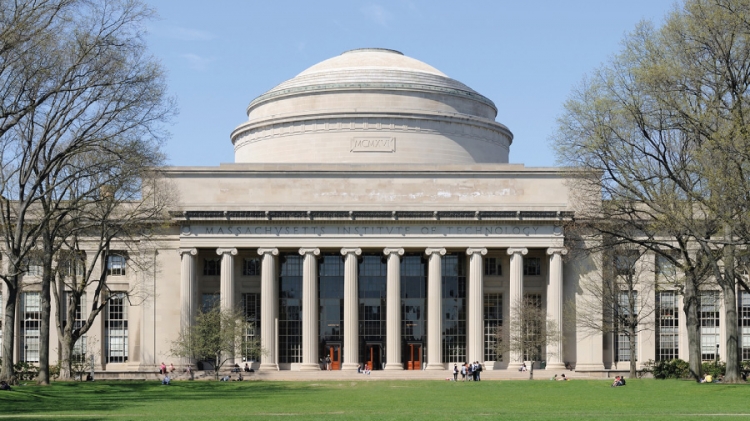 For those who are interested to pursue Civil Engineering, below are some of the notable institutions that offer the course and are also ranked the best according to the latest QS World University Rankings:
1. Massachusetts Institute of Technology (MIT)
Massachusetts Institute of Technology, also known as MIT, is a private research university located in Cambridge, Massachusetts, United States. MIT is an independent, coeducational, and privately endowed world-class educational institution where teaching and research with relevance to the practical world as a guiding principle, which continues to be its primary purpose.
2. National University of Singapore
The National University of Singapore is Singapore's oldest university. It is the largest university in the country in terms of student enrollment and curriculum offered. NUS has a semester-based modular system for conducting courses.
It adopts features of the British system. Other cross-disciplinary initiatives study programmes include double-degree undergraduate degrees in Arts & Social Sciences and Engineering; Arts & Social Sciences and Law; Business and Engineering; and Business and Law.
3. Delft University of Technology
Delft University of Technology (Technische Universiteit Delft in dutch) is the largest and oldest Dutch public technical university, located in Delft, Netherlands, also known as TU Delft. It hosts over 16,000 students, more than 2,600 scientists (including more than 200 professors), over 2,000 doctoral students, and more than 2,000 people in the support and management staff with eight faculties and several research institutes.
4. University of California (UCB)
The University of California, Berkeley (UCB) is a public research university located in California, Berkeley. It is the flagship campus of the University of California system, one of three parts in the state's public higher education plan, which also includes the California State University system and the California Community Colleges System. Berkeley offers approximately 350 undergraduate and graduate degree programs in a wide range of disciplines.
5. University of Cambridge
The University of Cambridge (also known as Cambridge University or Cambridge), founded in 1209, is a public research university located in Cambridge, England, United Kingdom.
It is the second-oldest university in the English-speaking world. Cambridge is regularly placed among the world's best universities in different university rankings. Besides academic studies, student life is centred on the colleges and numerous pan-university artistic activities, sports clubs and societies.
6. Imperial College London
Imperial College London was first established in 1845 and was then renowned as a public research university in the heart of some of London's iconic attractions. Its founders, Prince Albert and his wife, Queen Victoria had together established and built the institution. Over a century later, it has developed into one of the top universities worldwide.
7. Nanyang Technological University, Singapore (NTU)
Nanyang Technological University (NTU) is one of the two largest public universities in Singapore. NTU is the fastest-rising university in the world's Top 50 and was placed 1st among the world's best young universities. Hailing from more than 70 countries, the university has strong faculty, education and research staff who have years of solid university experience.
8. Tsinghua University
Established in 1911, Tsinghua University currently has 14 schools and 56 departments with faculties in science, engineering, humanities, law, medicine, history, philosophy, economics, management, education and art. As one of China's most renowned universities, Tsinghua has become an important institution for fostering talent and scientific research.
9. ETH Zurich - Swiss Federal Institute of Technology
Known as one of the leading universities for science and technology, ETH Zurich was established in 1855 as the Swiss Federal Polytechnic School. It was a home of education to a number of figures including Albert Einstein, who graduated from the university. There are 16 departments in total that offer different academic programmes and scientific research courses in subjects like architecture, engineering, chemistry and physics.
10. École polytechnique fédérale de Lausanne (EPFL)
Established as a private school in 1853, EPFL is now a research institute and university in Lausanne, Switzerland with over 10,000 students. The school specialises in natural sciences and engineering, and is one of the few universities that run a nuclear reactor and a fusion reactor.
Other top universities to consider studying Civil Engineering course:
1. University of Manchester, United Kingdom
Ranked twenty seventh in the world according to the QS World University Rankings 2021, the University of Manchester is a prestigious red brick university and is also a member of the Russell Group: a select network of leading research-intensive universities in the UK.
2. University of New South Wales, Australia (UNSW)
University of New South Wales (UNSW) is the number one choice among Australia's top employers and we are ranked 27th in the world for graduate employability. Currently, UNSW is ranked at 44th place in the QS Global World Ranking 2021.
3. Chinese University of Hong Kong (CUHK), Hong Kong
The Chinese University of Hong Kong (CUHK), situated in Hong Kong is ranked 43rd place in the QS Global World Ranking 2021. CUHK is a comprehensive research university with a global vision and a mission to combine tradition with modernity, and to bring together China and the West.
4. Tokyo Institute of Technology, Japan (Tokyo Tech)
Tokyo Institute of Technology has three campuses — two in Japan's clean, vibrant capital, and one in adjacent Yokohama — provide a comfortable setting for a truly unique study experience. Currently, the Tokyo Tech is ranked 56th in the QS World University Rankings 2021.
5. Curtin University, Malaysia Campus
Curtin University is ranked 217th in the QS Global World Ranking 2021. With campuses in Western Australia (Perth and Kalgoorlie), Malaysia, Singapore, Dubai and Mauritius, as well as a network of university partners around the world, Curtin is an international university with a rapidly expanding global footprint.