This is the day you have been preparing for - the day you can finally throw a fist (or your old school books!) in the air and shout a hoorah, because you're done with your SPM (or equivalent such as IGCSE, GCSE, GCE O-Level). Onto the future!
But wait... what's next? You've got the questions, and our After-SPM Guide has the answers.
What to do after SPM?
After your SPM, you're faced with one of the two paths:
1. Take a break / gap year to re-focus.
A gap year should be nothing for you to be ashamed about. During this time – contrary to what your parents may believe – you won't be couch-sitting. Instead, you'll be making something of yourself. Use the gap year as a refresher course for your future, and you'll come out anew with a clearer direction.There's no right or wrong here; whichever path you choose, it should be suited for you.
2. Start your tertiary level studies - Foundation or Diploma.
Continuing your studies at university or college right after SPM is a good option too - after all, the sooner you earn your degree or diploma, the sooner you can enter the workforce to begin building a life of your own.
Choosing a course can be overwhelming. You should talk to your parents, older siblings, cousins, or friends if you need more opinions. In general, these 3 core questions can help you narrow down your options.
What are you passionate about?
What are you good at?
What's your budget?
You might also be interested in:
Your pathway after SPM
Each pre-university course is catered to specific students. We've listed out the various courses that should be on your radar, as well as each course's benefits to make it easier for you to choose: Cost, duration, popularity - fret not - we've got you covered! The infographic below shows the pathway after SPM as well as a comparison of courses that you can study after SPM.
Choosing a university after SPM
Once you've decided on your course, the next step would be deciding on where you'd like to study. Study abroad destinations such as the UK, USA, Australia and Singapore are popular choices amongst students. However, it can be expensive! To combat this, why not look to Malaysia itself?
In Malaysia, you have the choice of enrolling in several different types of institutions, such as:
Public universities. Tuition fees at public universities are a lot cheaper than in private, but admission is very competitive via UPU.
Private universities and colleges. It is a more expensive alternative, but there are many private institutions that collaborate with foreign universities.
Polytechnics. Most courses consist of vocational and technical subjects. These schools are famous for their skilled workforce and knowledge and are divided into three categories: premier, conversional, and metro.
Community colleges. Many schools nationwide offer the Technical and Vocational education and training (TVET) certificate and diploma course - these types of higher education institutions often have two-year programmes only, preparing students for a four-year degree or early entry into the workforce.
Comparison of Pre-University courses after SPM
1) A-Level
One of the most widely acknowledged UK-based pre-university courses around the world.
Possibility of acceptance at the majority of universities.
Offered in colleges under the Cambridge International Examinations board/Edexcel board.
Tuition Fees: RM 16,000 - RM 35,000
Duration: 1.5 - 2 years
Subjects Taken: 3 - 4 subjects
Assessments: Exams & Coursework
Recognition: Worldwide
2) International Baccalaureate (IB) Diploma Programme
Originally from Geneva, Switzerland.
Can be quite challenging.
The system is structured to produce students knowledgeable and experienced in all areas of the sciences and arts.
A unique feature of IB is that students are also required to complete courses and assessments in three aspects: Creativity, Action and Service Activities (CAS), Theory of Knowledge (TOK) and Extended Essay.
Tuition Fees: RM 40,000 - RM 60,000
Duration: 2 years
Subjects Taken: 6
Recognition: Worldwide
3) Matriculation
For those planning to enrol in local public universities.
Tuition costs subsidised by the government.
Student are required to take four other compulsory subjects: English Language, Dynamic Skills, Islamic/Moral Education and Information Technology.
Tuition Fees: RM 550 below (registration fees)
Duration: 1 - 2 years
Subjects Taken: 4
Recognition: Local & Partly overseas
4) STPM (Sijil Tinggi Persekolahan Malaysia)
One of the most difficult exams in the world, and recognised for its high quality.
Very cost-effective - students can enter universities worldwide with their STPM while having to pay an affordable fee.
Students are also given the option of retaking the papers if they wish to improve their average grades.
(Read: Form 6 vs Foundation: Which is Better?)
Tuition Fees: RM1,000 below (registration and examination fees)
Duration: 1.5 years, split into three semesters
Subjects Taken: 5
Recognition: Worldwide
5) Asasi
Direct access route into university for those who have already decided upon their degree of choice.
Purely exam-based.
Available as open and closed programme: An open programme allows students entry into other public universities, while a closed programme restricts students to the university they are currently enrolled in.
Tuition Fees: *funded by government, fees may vary depending on the institution selected
Duration: 1 - 1.5 years
Subjects Taken: 1 (as per intended degree)
Recognition: Local
6) American Degree Programme (ADP/ADTP)
Students skip the pre-university stage and directly graduate with a degree in their chosen field after completion of this course
Students have the option of spending 1 or 2 years in Malaysia, and the rest of the ADP's years in a university located in the USA or Canada.
Tuition Fees: RM 60,000 (2 years in Malaysia)
Duration: 4 years
Subjects Taken: 7
Recognition: American Universities
7) Australian Matriculation/South Australian Matriculation (AUSMAT/SACEi)
Recommended for students who plan to pursue their degrees in Australia.
This programme is generally recognised in several countries around the world.
There are two different bodies: the Australian Matriculation (AUSMAT) administered by the Western Australian Government, while the South Australian Certificate of Education (SACE) International comes under the South Australian government. Both are similar in every way, with the exception of the weight of assessments.
AUSMAT offers students with 50% school-based assessments and 50% exams and SACEi offers students with 70% school-based assessments and 30% exams.
Tuition Fees: RM 18,000 - RM 40,000
Duration: 1 year
Subjects Taken: 5
Recognition: Worldwide
8) Canadian Pre-University (CPU)
Also known as the Ontario Secondary School Diploma.
Allows students to venture to countries worldwide instead of just Canadian universities for their degrees.
Students of CPU are also required to finish a specific number of hours of Community Service consisting of real world and practical skills, presentations and projects, and more.
Tuition Fees: RM 30,000
Duration: 1 year
Subjects Taken: 6
Recognition: Worldwide
9) Foundation
Preferred by students who are already decided on their intended career path.
Specific and tailored to fit the students' future degree curriculums.
A Foundation course is also the fastest track to get you enrolled in a university.
Tuition Fees: RM 10,000 - RM 26,000
Duration: 1 year
Subjects Taken: 1 (stream)
Recognition: Limited universities locally & abroad
Fast-track courses after SPM
There's always more than one option; if you wish to skip pre-university altogether, you may want to consider one of these fast-track courses instead.
1) ACCA (Association of Chartered Certified Accountants)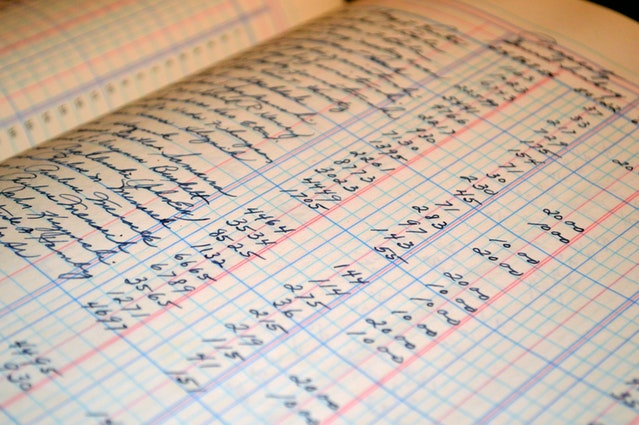 Image source: Pixabay, Pexels
The ACCA qualification is a professional certificate and not a degree.
Regarded as a prestigious qualification and is highly sought after among employers.
SPM students in Malaysia can enjoy a fast track into the ACCA Qualification through the Certified Accounting Technician (CAT) Qualification.
Intakes: *may vary depending on the institution selected
Duration: 3 years
Subjects Taken: 13
Recognition: Worldwide
2) TVET (Technical and Vocational Education and Training)
An exclusive programme tailored to provide students with the knowledge and practical skills to enter the workforce directly without having to attend a formal education system.
Currently, the marketability of TVET graduates in Malaysia's employment market is elatively higher too.
TVET graduates are also offered higher wages due to the high demand for graduates with specific skill sets.
Intakes: *may vary depending on the institution selected
Duration: 6 - 24 months
Subjects Taken: 1
Recognition: Worldwide
3) Diploma
A step ahead of a pre-university course - it prepares students to enter the workforce immediately upon graduation instead of going on to university.
The qualifications required to enter a Diploma programme are usually lower than other pre-university programmes.
(Read: Difference between Foundation and Diploma)
Intakes: *may vary depending on the institution selected
Tuition Fees: RM 20,000 - RM 60,000
Duration: 2 - 3 years
Subjects Taken: 1 (stream)
Recognition: Worldwide
What are the English language tests and requirements?
Image source: Ivan Samkov, Pexels
Along with subject entry requirements, universities also require you to possess a certain level of English competency, through one of the tests below.
1) PTE Academic Test (The Pearson Test of English Academic)
PTE Academic is a computer-based test that targets non-native English speakers who seek to study abroad or work in another part of the world where English is their mother tongue. It is accepted by numerous and prestigious universities worldwide, including Harvard Business School and YALE, whereas in Australia and New Zealand, it is accepted for visa purposes from the respective governments.
What is the exam like?
PTE Academic provides tests in Speaking and Writing, Reading, and Listening. In Speaking and Writing, self-introduction and providing verbal academic answers are required to the computer you are assigned to.
In the writing section, you need to provide written responses using academic English. For the Reading section, you will be provided with tasks such as fill-in-the-blanks, multiple-choice questions, and more. In the third section, The Listening test consists of a series of questions based on audio or video clips and are played automatically. You need to take note and answer the questions in the text boxes provided.
2) IELTS (International English Testing System)
IELTS conforms to the highest international standards of language assessment. It is globally recognised as a secure, valid and reliable indicator of true-to-life ability to communicate in English for education, immigration and professional accreditation. IELTS are administered at accredited test centres throughout the world and candidates can apply online, by person or by post.
What is the exam like?
During the listening exam, examiners answer questions while listening to four recorded monologues and conversations. The speaking component is based on a face to face conversation including a short speech.
For the reading component, there are three long passages with tasks such as sentence completion and multiple-choice questions. Writing skills are again challenged by handwritten essays about a given topic.
3) TOEFL (Test of English as a Foreign Language)
The TOEFL is an internet-based examination and just like the other English tests, it measures your ability to use and understand English in universities. The TOEFL is for students who want to study at a higher education institution, people applying for a scholarship or visa, and someone who is learning English and wants to track their progress.
What is the exam like?
The test is given in English and it consists of reading, listening, speaking, and writing. The exam consists of multiple-choice tests, oral exam, and written exam. Between the listening and speaking section, there will be a 10-minute break.
4) MUET (Malaysian University English Test)
MUET is a proficiency test administered by the Malaysian Examinations Council. It is taken by students who intend to pursue their degree studies in Malaysian public universities. Unlike the IELTS and the TOEFL, MUET is only recognised in Malaysia and Singapore.
What is the exam like?
The assessment for MUET primarily focuses on four components, under which: listening, speaking, reading and writing.
Each component contributes 25% and have different durations. The listening component is examined through five parts with 30 questions and must be completed within 50 minutes.
The speaking component consists of an individual presentation and is followed by group interaction all under 30 minutes. The reading and writing components have to be completed within 75 minutes.
Examiner's reading skills are tested through seven parts with 40 questions, while writing skills are challenged by handwritten essays about a given topic.
5) English 1119
The English 1119, is an English language proficiency test included in the SPM examination. This exam is equivalent to the GCE (O-Levels) English language in the Cambridge International Examinations (CIE).
What is the exam like?
The test consists of two papers, 1119/1 consists of two writing tests, and 1119/2 which is comprised of four sections including objective questions answered by multiple-choice, knowledge transfer, reading comprehension, and literature.
---
Frequently Asked Questions (FAQ)
1. Is public education better than private education?
There is no study that validates this notion as both types of education have their unique strengths. Learning is all about gaining experiences. Job prospects depend highly on your communication skills, critical thinking, relevant work experience, and willingness to learn rather than the reputation of your institution.
2. Can I use my SPM trial results to enrol in Pre­-U?
You cannot use your trial results for public university applications. Only private institutions will accept trial results for short term courses only. If you're enrolling for pre-university, the private institution will ask for your trial results for reference and will still need your actual results before you're officially enrolled.
3. I think I will fail my SPM. If that happens, can I resit for the exams?
Yes, you can resit for your SPM exams next year. You will have to register as a private candidate.
4. Is a Diploma qualification enough?
If you wish to gain employment quicker than your peers, then you may benefit with a diploma qualification. Unlike a bachelor's programme, technical and skills training are emphasised in a diploma programme. Students are trained for a specific trade mostly in the fields of hospitality, tourism, culinary arts, graphics design, fashion design, teaching, bookkeeping, and more.
5. What is the difference between 'Credit Transfer' and 'Twinning'?
With credit transfers, you can transfer to an American university of your choice to complete your degree. With twinning programmes, the partner university (which you will obtain your degree from, and is usually the university that's located abroad) is already decided right from the start.
6. How much Maths do I need to get into Accountancy?
Contrary to popular belief, you don't need to be a math genius to get into accountancy. Some basic numeracy skills are required but to become a great accountant, you'll need good analytical and communication skills.
7. I didn't take Biology and Science in SPM but I want to take up medicine. Is this possible?
To qualify for a medical programme, you will need 5 Bs in Biology, Chemistry, Physics, Mathematics or Add Maths, and another subject. Since you don't have these papers, you may have to wait for next year's SPM exams to take these papers.