Coronavirus (COVID-19): Universities Now Implement E-Learning
March 23, 2020
Nur Hafiza Abu Bakar
Ever since the novel Coronavirus or COVID-19 emerged, many were severely affected to carry out their regular routines. This includes businesses and educational institutions that had to put a pause on their operation and enforcement on closures. They have to come up with a number of contingency plans in order to deal with the problem.
The Malaysian government's implementation on the Restriction Movement Order nationwide has left many universities and students baffled. This has impacted the universities to make changes to their study programs scheduled in the almanac. Students entirely were affected as well, especially the ones who are living on campus while the semester is still ongoing.
With no more physical classes to attend, most universities decided to proceed with virtual learning. Cancellation and postponement are not considered as options as it could affect the entire course of the semester. Although this can bring an impact to the flow for the class, it can be the only best way to keep lecturers and students connected remotely.
What distance learning or e-learning is all about?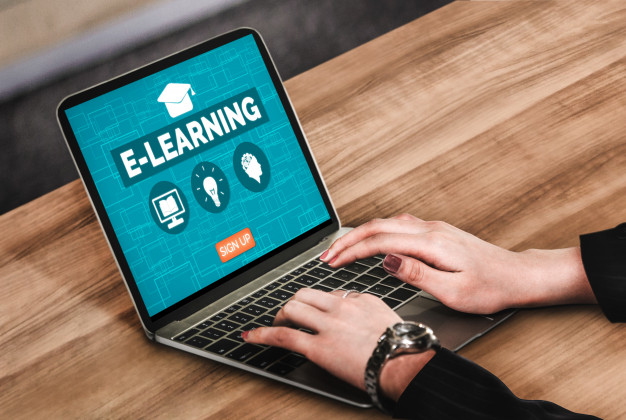 E-learning or online learning refers to a way of providing online education to students remotely. It is a method of studying whereby both lecturers and students are not required to be in the same setting or space.
Although this concept has gained significant popularity over the past few years, the current condition has made it crucial for the institutions to establish e-learning. However, for universities who have never set up this method, it can be a challenge for them.
Looking on the bright side of distance learning is that it gives greater flexibility for students. They don't have to keep to their usual class schedule and attend classes. Learning materials can be retrieved online without any hassle. Communication can be done via online, less time to spend as they don't need to commute to and from classes. They can do assignments from the comfort of their room.
10 Best Online Distance Learning Platforms
If you are a lecturer who is looking for the best distance learning solution to facilitate your remote teaching, below is the list of educational applications and platforms you can use:
1. Google Classroom: A free web service created for schools and other educational institutions to connect with students remotely.
2. Seesaw: Serving as a platform to enable collaborative virtual learning for teachers to share digital learning materials and learning resources.
3. Skooler: Microsoft-integrated online learning solution. Skooler helps to connect educators and students through their digital tools with flexible workflow, effective assessments and easy communication.
4. Blackboard: A solution that offers resources and tools for educators to have a quick and easy transition to online learning practice.
5. CenturyTech: Helping educators to make an effective intervention to traditional learning with a home learning experience.
6. Edmodo: A platform that allows teachers to send messages, send class notes and materials and make learning accessible online.
7. Schoology: Empowers online education through technology that comprises of over 200 tools and platform integrations.
8. Ekstep: An open online learning platform with a collection of learning resources in literary and numeracy.
9. ClassDojo: A platform that connects teachers with students and parents to build classroom communities.
10. Moodle: A community-driven and globally support open learning platform.