Things To Do In Australia On Holidays
By EasyUni Staff | Last modified 11 Nov 2017
Share this page with friends
Swim with Whale Sharks
Yes, Australia is the only country in the world where you can do this. Just head on to Western Australia and swim with breathtaking 16-meter long whale sharks - the biggest fish in the world! Check out the Ningaloo Reef which is rich a variety of underwater inhabitants that are reachable just few meters from the shore: manta rays, rare turtles, migrating humpback whales, dolphins and colourful tropical fish.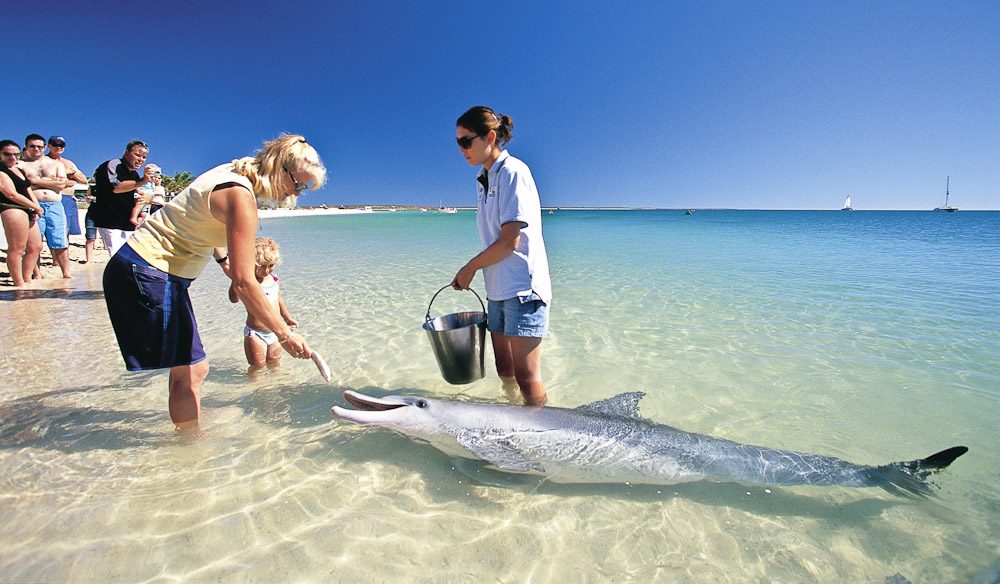 Spot the Dolphins
For the last 40 years, friendly dolphins have come to Monkey Mia to be hand fed. Every morning, rangers give select visitors the chance to feed these cheerful mammals and don't you wish you were one of them? You can watch these dolphins play around the bay, go fishing or even arrange for an Aboriginal cultural tour nearby.
Appreciate Ancient Art
Big fan of art? You'd definitely want to check out Gyorn Gyron Paintings - the oldest "art gallery" discovered by J. Bradshaw in 1891 believed to be created 60,000 years ago. It is said that the rock is five times older than Egyptian pyramids, making them the earliest fine arts created by man. Expect to see more than 100,000 aboriginal art sites spread across 50,000 square kilometres located just northwest of Kimberley wilds. You can even get local tours for more insights and stories on one of the oldest living cultures on Earth.
Take a Camel Sunset Ride
This takes on a new twist to your beach trips! Imagine hitching a ride on a camel to take you through the breathtaking sunset views of the Indian Ocean located on Bloome's Cable Beach - it's truly magical.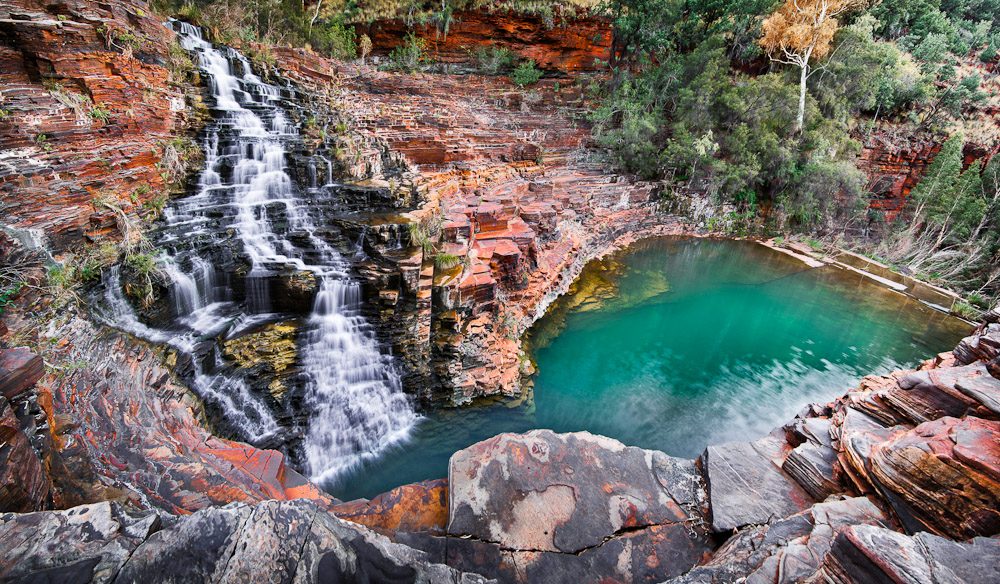 Visit Canones at The National Park
Walk among hundreds of plants, 133 species of birds and 92 species of amphibians and reptiles in Karijini National Park. Swim in waterfalls and pools located in the canons or hike western Australia's second highest peak - Mount Bruce. The scenery is truly fascinating!