Singapore Leads with the Best Asian University of 2018
By EasyUni Staff | Last modified 27 Nov 2017
Share this page with friends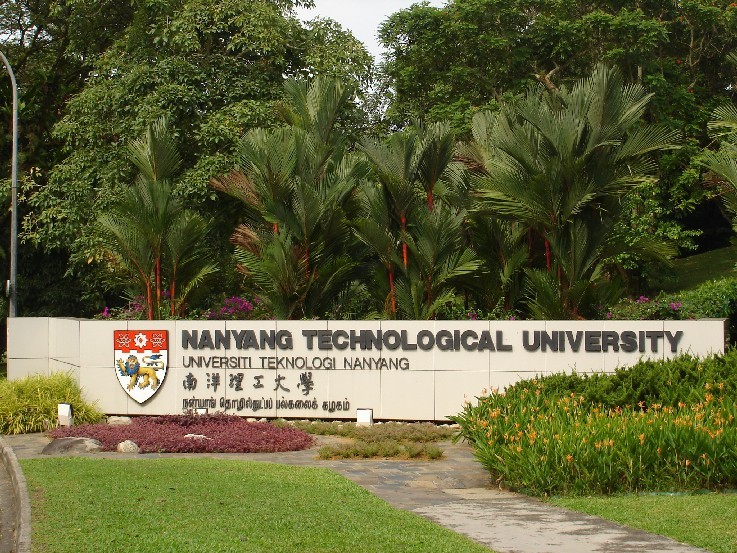 (photo courtesy: Study Singapore)
Nanyang Technological University (NTU) of Singapore currently takes first place, a huge improvement from third place last year as they rank best in research impact with the number of citations per faculty member. Though NTU was established in 1991 and is still considered a young university, it already has 31 of the world's' best subjects including studies in chemistry, environmental science, engineering and technology, and statistics and operational research.
Next in place is the National University of Singapore (NUS) that has dropped one spot from being the best-ranked university last year 2017. Nonetheless, the university still achieved the highest score for employer reputation and is only a place behind NTU's citations per faculty member. Today, NUS is known for their best 36 subjects especially in chemical and civil engineering, chemistry, material science, architecture and statistics.
Sitting on top 3 is The Hong Kong University of Science and Technology (HKUST) with their quality teaching and research in science, technology, engineering, management and business studies. Hong Kong has the most represented universities in the Top 10 QS Asian University Rankings 2018, with 4 universities featured. Hong Kong's oldest university, The University of Hong Kong, currently sits on the top 5 dropping 3 spots from last year rankings. City University of Hong Kong sits on top 8 as one of the world's top 50 universities for civil engineering, mathematics, accounting, communications and administration. The Chinese University of Hong Kong (CUHK) finishes up top 10 ranks with their highest scores for the proportion of inbound exchange students and academic reputation. CUHK also offers a wide range of programs that are delivered in the English language.
Chinese universities are also ahead with 3 universities in the top 10, particularly Tsinghua University, Fudan University, and Peking University on spot 6th, 7th and 9th relatively. Based in Beijing, Tsinghua University is the now the highest-ranked Chinese University with top scores for both academic and employer reputation within the QS Rankings. They also ranked as the top 10 world universities for studies in civil, electrical, and mechanical engineering. Fudan University in Shanghai has also improved drastically by overtaking Beijing's Peking University and climbed up 4 spots in the QS Asian University Rankings as compared to last year.
Located in Daejeon, Korea Advanced Institute of Science and Technology (KAIST) is presently South Korea's only university in the Top 10 ranks. Climbing up two spots this year, the first research-oriented science and engineering university in South Korea has shown incredible performances and improvements throughout the years.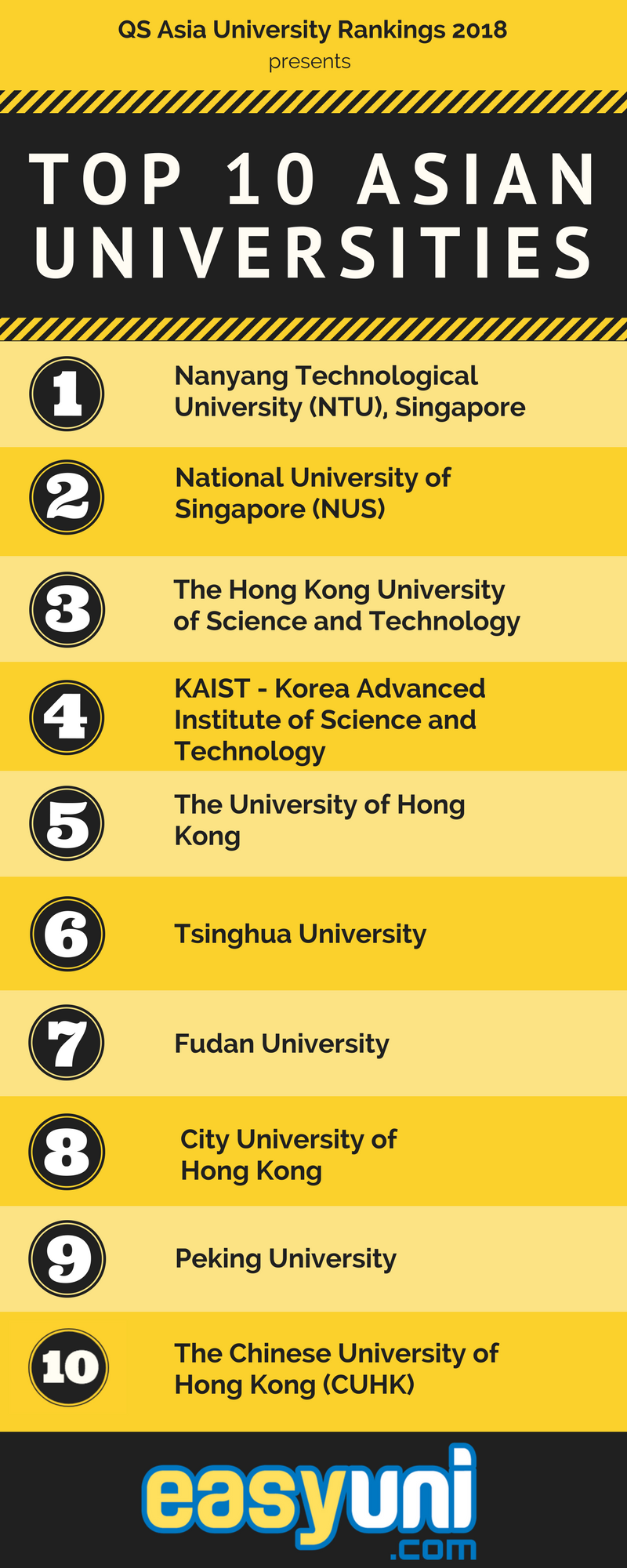 To view the whole QS Asian University Rankings 2018, click here.