EasyUni's Quan Nguyen Speaks Up About What It's Like Studying In Vietnam
November 30, 2018
EasyUni Staff
Curious of what studying in Vietnam is like? Easyuni's Quan talks about his student life in Ho Chi Minh City, Vietnam in this feature.
To get this started, perhaps you can tell us a little more about yourself and what you do in easyuni?
I'm Quân from Viet Nam, I work as a junior programmer in easyuni. I am a nature lover.
Let us know 3 cool things about that Viet Nam?
First thing is, it is my home, nature is so diverse from the north to the south, from the coast lines to the mountains, with the territory shape of a bottleneck at the middle. The food is healthy and good value especially if the vendors don't cheat their customers.
So, which university did you go to and what did you study? How were you choosing your major at that time?
I studied Mechatronics at the Ho chi Minh City University of Technology in Vietnam. I chose that major because like most of other young boys, I liked robots and machines.
Tell us a little more about your university life? (living on-campus, or out of campus, what's the living cost, what you do on your free time, what's interesting about your university/ location?)
That was a good time that I won't forget. I lived out of the campus because the university's dormitory was demolished to build a new one. The living cost in Ho Chi Minh City is higher than other province and a common issue among students is short of money. But we managed to find places where they serve food with good price (but not so sure about the hygiene!). The facilities for our student life are basically limited. Almost every day, after an hour of study, I stayed in the university yards or went to the city parks to play a type of sport similar to Sepak takraw. There is also a time that I attended martial arts class, or sometimes I would go swim. Sometimes I also join classmates to eat together. I usually stay in the school compound with my school mates to do homework or prepare for the exam. It is because the city is hot and so are the rented student rooms, which can get pretty discomfortable. My university is one of the few in Ho Chi Minh City that has lots of trees, making it cooler than being at home. So the students, even from other universities, prefer to come and stay in my university to do homework. [Read: How Is It Like Studying In The Ukraine?]
In my student life, two of the events I remembered the most are when I spent military course and when I joint a volunteering event in the summer.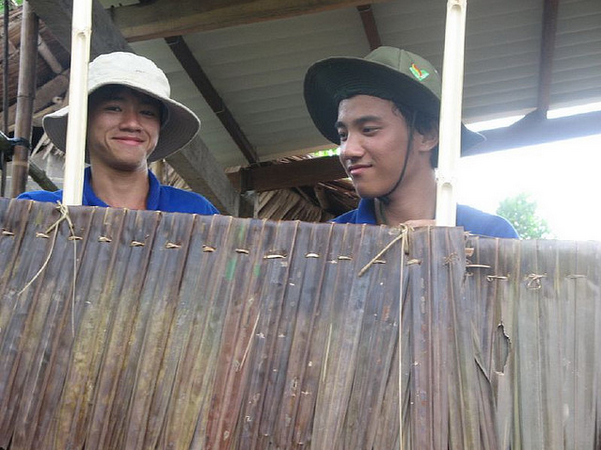 All the universities and colleges (the university and college system in Vietnam are different from British-influenced countries) have to provide students a military course for 2 weeks or 1 month. This is because we are exempted for military duty if we are admitted to universities. This course is like the compensation. For my university, it is 1 month and we have to move to live in a camp. There, we are divided into squads, wearing military uniform, taking military training like using gun, treating injured people, etc. We ate together and even showered together. We have to go to bed on time, get up on time and do morning exercises, following the bell. We have to arrange our stuff neatly. Some squads were punished at midnight for not obeying military discipline. It was hard time during the day, but pleasure time in night. After dinner, we usually join to play group games, where many humorous guys make us laugh a lot, or sit together to sing and tell about each person's hometown, high school and fight against big mosquitoes. That is also time for us to know each other, because the course started 2 months after we entered the university. I remember one guy confided about his personal story. He is from a remote mountainous village, was arranged to get married with a childhood friend, who he only see as a younger sister. He, on the other hand wanted to become a priest and to postpone the marriage, had to leave the village and enter the university. But after that military course, he disappeared, without saying a word. I feel sorry for him.
The second event is the volunteering event called "Green/blue summer campaign." It also lasts a month, but is not mandatory (I don't know "green" or "blue" because those two have the same name in Vietnamese language). Every summer, the universities in the South of Vietnam will send their students to the remote poor villages to help social projects. [Read: Life in China]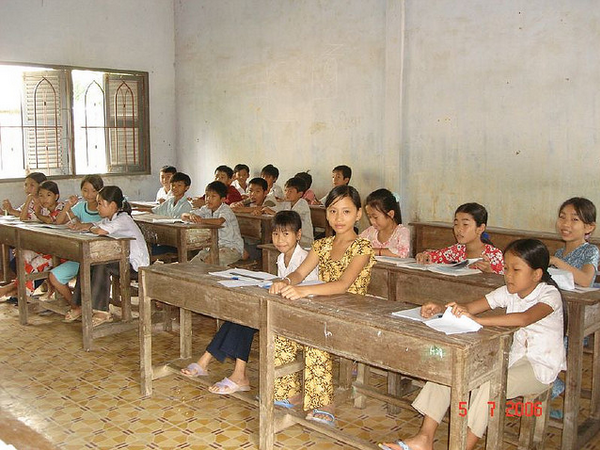 Some universities even send students to Laos and Cambodia, our neighbor countries. Our school usually work in various provinces in Mekong Delta, a region with low land and a dense network of rivers, so dense that in some villages, the only transportation is by boat. People ride the boat to the market, to the church, to the school and the crops, after harvested, are carried from the field to the factory by boat, instead of truck.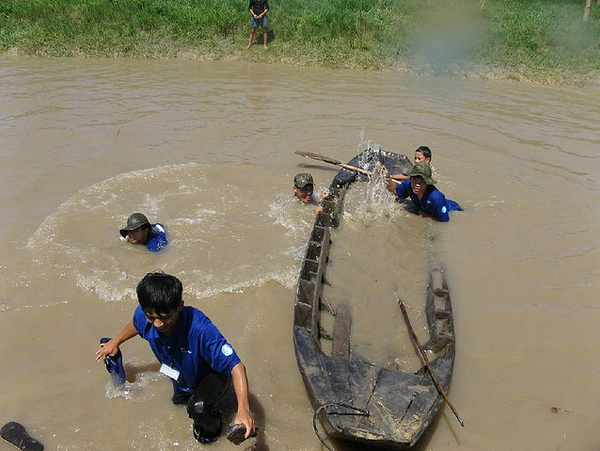 In those campaigns, we are divided by class to different communes, and to different group to stay in the same home as the local community people. There, we open classes to teach the children, clean the schools, held game fair for children, plan flower and tree on the street and river banks.
We also help transport material, build the concrete path through the village, build the bridge over the streams. In those days I always felt tired and did not have enough sleep, because of the hard work of walking for 45 minutes to work, four times a day! Some classes had to work so far that they cannot go back home for lunch. It sounds difficult, but we always have fun. We always joked around and laughed a lot when eating and, working together. I still remember one day was the birthday of one member of our team. After dinner, we wanted to celebrate it. We had to borrow a flash light from the house owner, walk step by step in the dark, under the rain to try to find a drinking shop. There were street lights and the roads were full of mud. There was no activity out the street in the night because in the end, it is just a remote village. It was fun times though. The shop owner was surprise when there were group of young people coming that late and celebrate birthday, which is not popular among village people.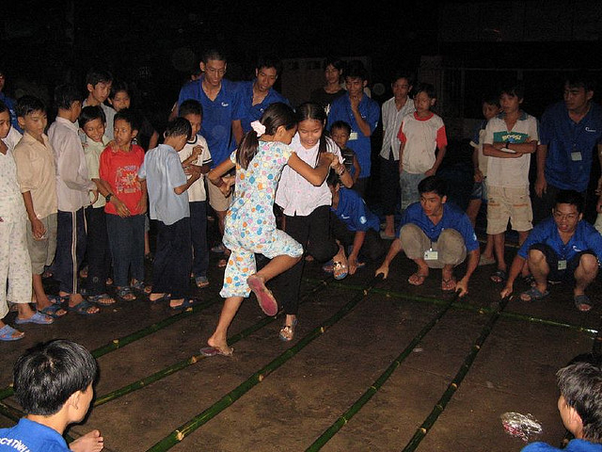 The village people are very friendly and warmhearted. They invited us to visit and have party, especially in the last days when we were about to leave. We ate so much that we had to bring full stomach from this house to another house and have to mind the host for not finishing the meal. They also forced my friends to drink a lot of alcohol, from the breakfast right through to dinner. On the last day when we take the bus to go back, many people come to say goodbye and some young sisters even cried.
That was a great time that I always want to live again.
What were the life lessons you've learned during your studies?
I think I found nothing special to consider as life lesson. I cannot answer this question.
What 3 advice would you give 17 years old self?
I have no advice. People have to experience particular situation to understand and evaluate any advice, from those situation they can also learn to have their own advice.
What advice would you give students who are looking for a university?
Choose to study what you like, so that you have passion in studying and not feel regret later. But even you don't do that, find a way to develop a love with your current choice.
What are you passionate about the most?
Many people are like me, when they are reading a good book, they cannot stop even it is already late night. I don't know if this can be called "passionate the most". But normally, I try to avoid pushing my passion to the extreme.
Sometimes I also like to travel alone to place that I haven't been to, no matter whether it is a tourist spot or not.
What factors influenced your decision to work in this company?
Python programming language. I like this language and want to work somewhere with it.
Is your job here at easyuni your first job? How did it happen that you joined easyuni and how would you say is your time so far?
It is not my first job. I saw Nurbek posted about this job on a Facebook group, 1 month after he posted. I emailed him, got interviewed and got the job. To me, it is fine to work here. Most of employees here are fresh graduates, are kind and friendly like my student friends (I still make friend and live with students after I graduated and worked).
Since you started at easyuni, what have you learned?
I know more about corporate style of a foreign company. I'm glad to learn something about culture.
Thank you Quan for eye-opening story on how it is living in Vietnam! -S