Malaysia University Ranking 2024: Latest Update!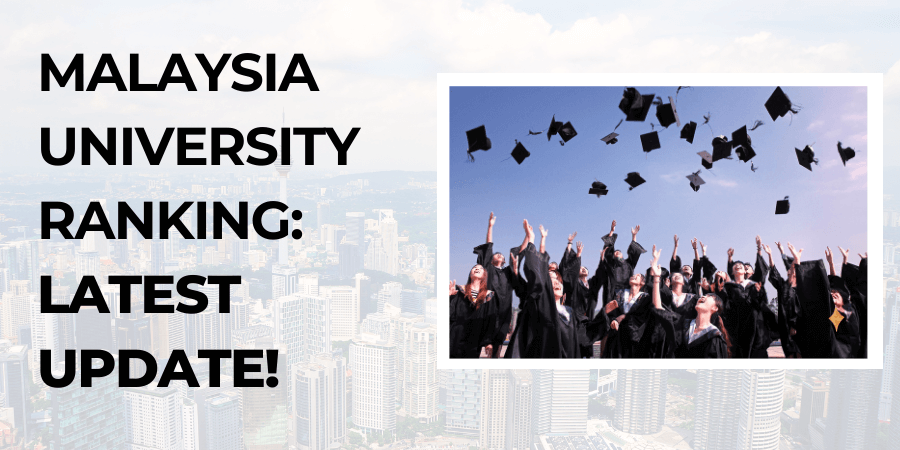 The rankings for the global education institutions have recently been announced by Quacquarelli Symonds (QS), including Malaysia University ranking in 2024.
In today's competitive educational landscape, it is crucial to attend a reputable university.
With so many options available, it is vital to have reliable information regarding decision-making.
That's why the latest update of education institutions; for instance, Malaysia university ranking is so valuable.
These rankings provide insightful information on institutions' quality, reputation, and performance.
It is also a helpful guide for students to choose their ideal university.
In the following section, let's look at the Malaysia university ranking for 2024.
Malaysia University Ranking 2024
| | | |
| --- | --- | --- |
| No. | Malaysian Universities | QS World Ranking |
| 1. | University Malaya (UM) | 65 |
| 2. | Universiti Sains Malaysia (USM) | 137 |
| 3. | Universiti Putra Malaysia (UPM) | 158 |
| 4. | Universiti Kebangsaan Malaysia (UKM) | 159 |
| 5. | Universiti Teknologi Malaysia | 188 |
| 6. | Taylor's University | 284 |
| 7. | UCSI University | 300 |
| 8. | Universiti Teknologi Petronas (UTP) | 307 |
| 9. | Universiti Utara Malaysia | 538 |
| 10. | Universiti Teknologi MARA - UITM | 555 |
| 11. | INTI International University | 556 |
| 12. | Sunway University | 586 |
| 13. | Asia Pacific University of Technology and Innovation (APU) Malaysia | 621-630 |
| 14. | Management and Science University | 621-630 |
| 15. | International Islamic University Malaysia (IIUM) | 711-720 |
| 16. | Universiti Tenaga Nasional (UNITEN) | 761-770 |
| 17. | Universiti Malaysia Pahang | 781-790 |
| 18. | Universiti Tunku Abdul Rahman (UTAR) | 801-850 |
| 19. | Universiti Pendidikan Sultan Idris (UPSI) | 951-1000 |
| 20. | Multimedia University (MMU) | 1001-1200 |
| 21. | Universiti Kuala Lumpur (UniKL) | 1001-1200 |
| 22. | Universiti Malaysia Perlis | 1001-1200 |
| 23. | Universiti Malaysia Sabah (UMS) | 1001-1200 |
| 24. | Universiti Malaysia Sarawak (UNIMAS) | 1001-1200 |
| 25. | Universiti Malaysia Terengganu (UMT) | 1001-1200 |
| 26. | Universiti Tun Hussein Onn Malaysia (UTHM) | 1001-1200 |
| 27. | Universiti Sains Islam Malaysia | 1201-1400 |
| 28. | UNIVERSITI TEKNIKAL MALAYSIA MELAKA | 1201-1400 |
How To Choose A University?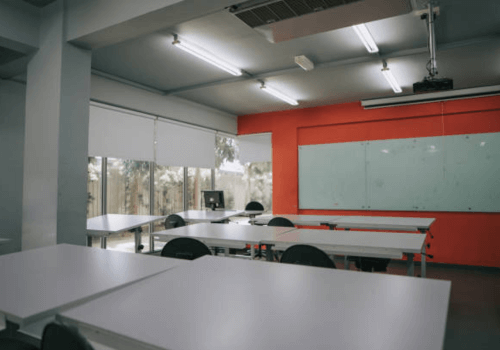 Image source: iStock
Based on the Malaysia university rankings above, deciding which institution to attend is a significant choice that can impact your future.
As a future university student, you may find these five useful tips beneficial in navigating this exciting journey.
Let's embark on this adventure and uncover the secrets to selecting the university that aligns with your goals and aspirations.
1. Explore Your Passions
When choosing a university, starting by exploring your passions and interests is essential.
Take time to reflect on the subjects that genuinely excite you and engage your mind.
Are you particularly interested in science, the arts, or perhaps business? During this stage, it is okay if you take longer to decide.
Always remember that your decision should be based on your passion and not influenced by anyone else.
Once you've identified your passions, it's time to research universities that offer programs related to those fields.
Look for institutions with experienced faculty members, specialized facilities, and a strong reputation for excellence in your chosen area of interest.
You'll set yourself up for an exciting educational journey by aligning your passions with the university's offerings.
2. Consider Campus Culture
When considering universities, it's essential to remember that each has a distinct campus culture.
This culture can vary widely, with some schools placing a greater emphasis on academics.
In contrast, others prioritize extracurricular activities and social engagement.
When making your decision, think about the type of environment that would be most conducive to your personality and learning style.
Ask yourself these questions,
"Am I someone who thrives in a lively, diverse community, or do you prefer a more intimate, close-knit setting?"
Consider taking virtual tours, attending open houses, and contacting current students to learn more about their experiences.
By researching and approaching the decision thoughtfully, you can find a school with a campus culture that aligns with your needs and preferences.
3. Assess Academic Support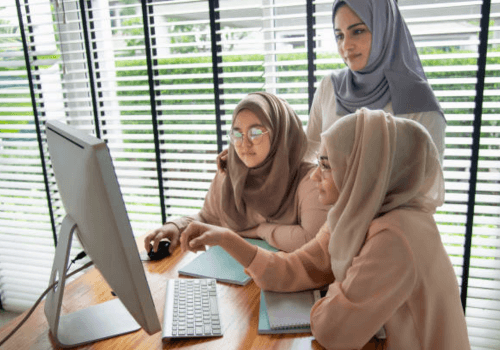 Image source: iStock
It is recommended to seek out universities offering extensive educational support services, including tutoring, study groups, writing centers, and library facilities.
A supportive academic environment can assist you in overcoming obstacles, excelling in your coursework, and accomplishing your educational objectives.
You can contact the university's support staff or current students to learn more about the resources available.
4. Evaluate Campus Facilities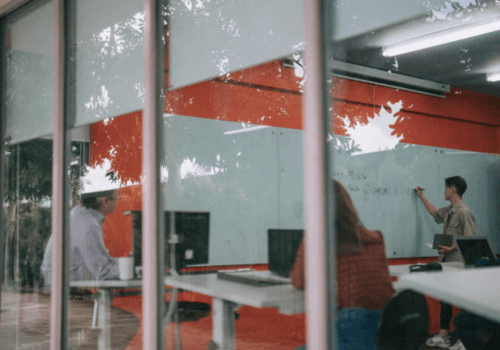 Image source: iStock
When you're looking at different universities, make sure you check out the facilities they offer.

Look for libraries with good resources, modern labs with the latest equipment, and other facilities that match your interests and academic needs.
You should also consider other features like sports facilities, places to relax and have fun, and student organizations to help you grow and feel good in school.
5. Seek Financial Aid and Scholarships
It's essential to look into financial aid options and university scholarships.
Numerous institutions offer scholarships based on academic achievements, talent, or financial need.
Research and apply for these opportunities to ease the financial burden and make your dream of attending university a reality.
Furthermore, it's worth considering part-time job opportunities on or off-campus that can help support your studies.
5 Significances Of Understanding Malaysia University Rankings
1. Understanding university rankings
When it comes to universities, ranking systems are commonly employed to measure their academic prowess, research productivity, faculty qualifications, student contentment, and global standing.
A reliable organization like Quacquarelli Symonds (QS) compiles these rankings by evaluating universities through quantitative and qualitative methods.
Such assessments can help students identify the strengths and weaknesses of different universities.
2. Identifying education quality
University rankings have a significant advantage in showcasing the institutions' quality of education.
These rankings give students valuable insights into universities that excel in their areas of interest—especially SPM leavers still surveying universities based on their interest specialization.
Higher-ranking universities typically have distinguished faculties, advanced facilities, and extensive research programs.
For students pursuing specific disciplines, prioritizing universities with a reputation for expertise in those fields can provide a competitive edge and ensure a high-quality education.
3. Assessing reputation and employability
The Malaysia university rankings significantly impact the reputation of higher education institutions in numerous surveys.
These rankings consider various factors, including alum success, employer feedback, and industry partnerships.
Universities with good reputations can attract excellent faculty members and create industry partnerships, improving their students' job prospects.
Employers usually hold highly ranked universities in high regard, recognizing the academic rigor and comprehensive skill development these institutions provide.
4. Determining research opportunities
Students who are interested in research and innovation can benefit from university rankings.
These rankings can provide valuable insights into the research capabilities of various institutions.
Higher-ranked universities usually have vital research programs, well-funded laboratories, and partnerships with industry and international organizations.
For students who aspire to participate in cutting-edge research, it is beneficial to identify universities with intense research environments and thriving academic communities.
These universities offer ample opportunities for intellectual growth and innovation.
5. Making informed decisions
When choosing a university, students can benefit from considering rankings.
These rankings offer a detailed overview of each university's strengths, weaknesses, and areas of expertise.
Students can learn about the factors that matter most to them by comparing different rankings and exploring specific criteria.
For instance, program offerings, faculty qualifications, campus facilities, and student support services.
With this knowledge, students can create a list of potential universities that fit their academic and career goals, increasing their chances of a fulfilling education.
Knowing the rankings of universities in Malaysia is especially useful for students pursuing higher education.
These rankings help students identify universities that offer high-quality education, strong reputations, excellent employability prospects, and ample research opportunities.
By considering these rankings, students can make informed decisions that align with their aspirations and pave the way for academic success.
Whether students want to pursue a specific discipline or secure a rewarding career, understanding university rankings provides valuable insights into choosing the best institution for their future endeavors.