Hybrid Learning in Malaysian Universities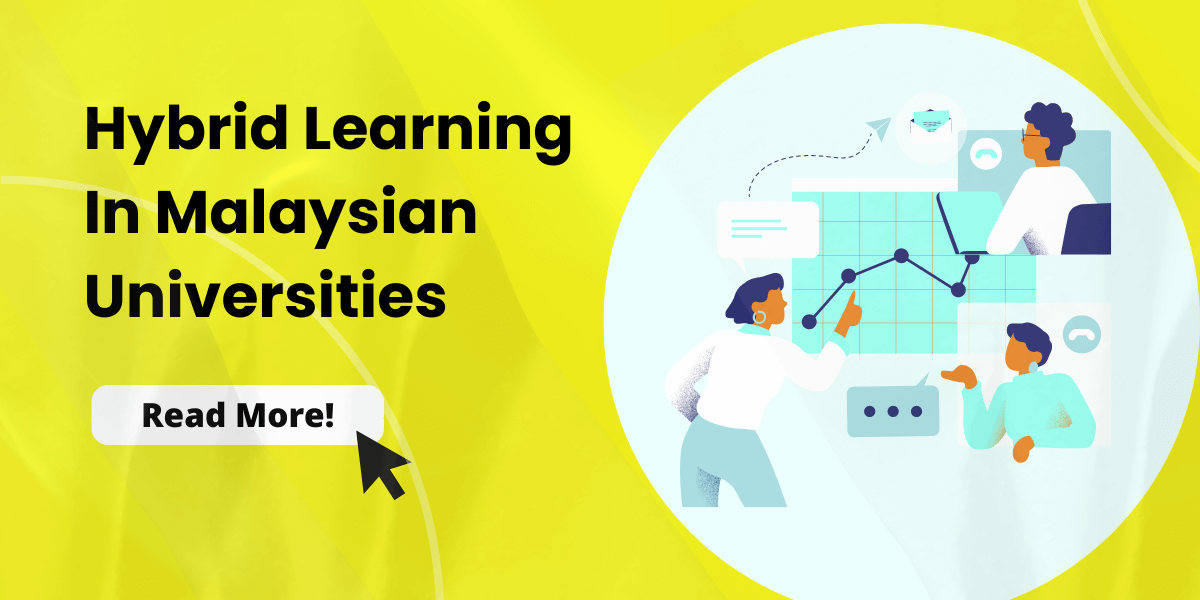 Technological advancement and innovative ideas have paved the way for a more convenient education system.
Malaysia is one such country that has swiftly integrated hybrid learning systems in its tertiary institutions.
However, with the onset of the COVID-19 pandemic, eLearning has become the new norm, leaving students and educators struggling to cope with the transition and ensuring academic progress.
Although eLearning was initially adopted as a response to the pandemic, the reason for its continued implementation has evolved.
Hybrid learning has the potential to impact university students in Malaysia significantly.
For further insights on this topic, refer to the following article.
How Does Malaysia Perceive Hybrid Learning?
It's common knowledge that countries compete with one another. Some are more advanced in certain areas than others.
It can be a positive aspect, as it motivates other countries to improve their education systems.
Malaysia has taken a step forward in this aspect.
The Ministry of Higher Education, headed by Datuk Seri Khaled Nordin, recently announced a new hybrid learning approach for university students in early June 2023.
As per news reports, the flexible learning system will be mandatory only for first- and final-year university students.
However, middle-year students will have the option to study from home without physically attending classes.
The announcement was made during the closing ceremony of the "Jom Masuk U 2023" program, where the Institutions of Technical and Vocational Education and Training (TVET) Foundation Programme at the University of Malaya was also launched.
Furthermore, the minister shared that 95 bachelor's degree programs from 19 public universities were prepared to implement the hybrid learning approach.
However, the implementation will only occur for the 2023/2024 academic session.
What Is Hybrid Learning?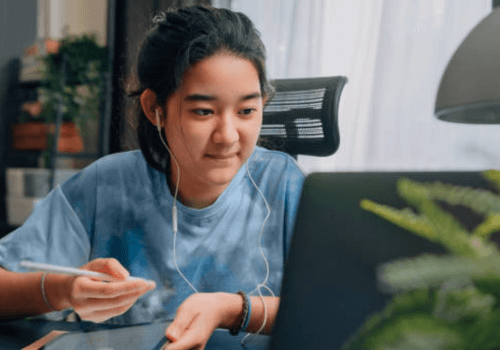 Image source: iStock
The increasing use of education technology has led to the adoption of new teaching methods by schools, which differ from the traditional classroom setting.
Distance learning has become popular worldwide, and several educational institutions have started implementing hybrid learning models.
However, hybrid learning involves more than just transferring half of the syllabus to a virtual classroom.
It is a comprehensive approach that combines the best aspects of face-to-face and online learning to create an optimal learning experience.
Hybrid learning is an educational model where some students attend in-person classes while others join virtually from home.
Educators use video conferencing hardware and software to simultaneously teach remote and in-person students.
In some cases, hybrid classes include asynchronous learning elements, such as online exercises and pre-recorded video instruction, to complement face-to-face classroom sessions.
When planned appropriately, hybrid courses offer the best of both worlds and make education more accessible to many students.
For hybrid learning to be successful, it is crucial to tailor the course elements to the learning format, whether in-person or online.
What Is The Difference Between Hybrid And Blended Classes?
It is common for people to mistake hybrid learning for blended learning since they share several instructional elements.
However, it is vital to note that these are two distinct learning models.
Blended learning entails a combination of in-person teaching and self-directed online activities, and instructional videos.
On the other hand, hybrid learning is a teaching approach where educators cater to in-person and remote students simultaneously.
Asynchronous teaching techniques can supplement synchronous, face-to-face instruction in hybrid learning models.
Hybrid Learning Tips For Students
1. Make preparation
To ensure a smooth remote learning experience, it is crucial to have all the necessary supplies on hand.
It includes items like pens and notebooks, as well as technology accessories like chargers, a mouse and mouse pad, and a keyboard or stylus if you use a tablet.
Hybrid learning centers heavily around technology, so you must familiarize yourself with the platforms and websites you'll use.
Ensure you know where assignments are posted, how to contact your teacher, and how to use online discussion forums.
Also, locate where you can find all class materials.
2. Make organized document files
As a remote learner in a hybrid learning model, staying organized with the numerous documents you'll accumulate for your courses is important.
It's best to create a naming system that helps you identify which document belongs to which class.
During remote learning, you'll find various digital files such as Google Docs, Word Docs, and Google Slides.
To prevent overwhelming amounts of digital files, it's essential to have a simple naming system that allows you to search for and keep track of them later on quickly.
One helpful tip is allocating separate folders on your hard drive for each course and then naming the files to make them easy to locate when submitting them.
3. Create a schedule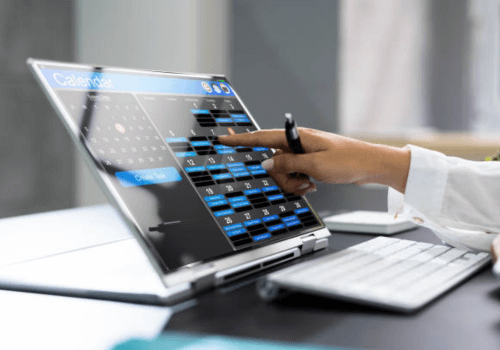 Image source: iStock
To make the most of hybrid learning, effective time management is key.
A schedule that includes your live classes, in-person attendance, and dedicated homework time can help you stay on track.
Display your schedule in a visible place to ensure you log into your classes at the right time.
Since hybrid learning schedules can vary, having a straightforward program to follow will help you make the most of your studies.
4. Eliminate any distractions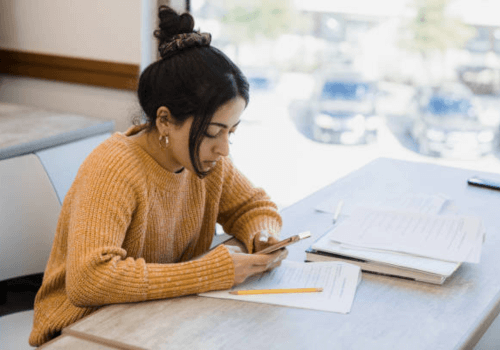 Image source: iStock
To enhance your academic performance, having a dedicated area for studying is crucial that is away from your sleeping quarters.
It allows you to focus on your school tasks without any interruptions.
You can select a spot that suits you best, whether it's a desk or the dining table where you can access snacks.
Take some time to explore where you can be most efficient.
Additionally, avoiding digital distractions such as YouTube, Facebook, Instagram, Twitter, and other comparable platforms is also essential.
5. Manage your time wisely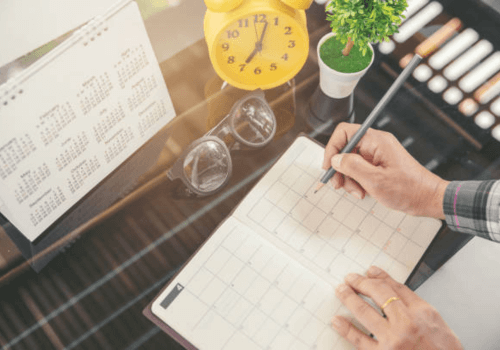 Image source: iStock
Efficient time management is an absolute must for triumphing in hybrid classes, just as fully online courses.
To reach the top, it is essential to guarantee that you allocate adequate time for both in-person sessions and completing online components.
Once you receive your hybrid timetable, take charge and plan how to stay on top of assignments and materials.
It could be as straightforward as creating a to-do list on your phone or as intricate as organizing materials for "at home" and "at school."
Hybrid Learning Benefits
1. Flexibility
Hybrid learning offers a flexible option for students to manage their time effectively.
Suppose a student is unable to attend an in-person lecture.
In that case, they can still participate in an online class at their convenience.
This approach enables students to choose the most appropriate lecture that fits their schedule.
Hybrid learning is exceptional because it combines the advantages of both online and traditional classroom learning.
2. Efficiency
Hybrid learning is a method that has proven to be effective for both educators and learners alike.
Its flexible nature enables students to save time and energy.
At the same time, teachers can organize their schedules and resources better.
3. Freedom
Many students appreciate their autonomy and confidentiality, and hybrid learning provides them with the opportunity to have complete control.
It allows them to study and review lesson materials independently and at their own pace.
They can also watch lectures as often as necessary if they require assistance comprehending the content.
4. Affordability
Hybrid learning can significantly help students facing transportation challenges that prevent them from attending lectures.
Lack of transportation can be a significant hurdle to education.
However, hybrid learning allows access to online courses as long as the student has internet access.
This approach is beneficial to students who are struggling financially.
International students can also benefit from hybrid learning, a more cost-effective alternative to traditional classroom learning.
With the high cost of tuition, visa, and travel expenses, many international students find hybrid learning to be a better option.
It allows them to study from their home country until they can afford to travel to the classroom.
Hybrid learning can be precious when students have limited financial resources.
Its flexibility can be a game-changer for many students struggling to make ends meet.
As a result, having two options - online and in-person - is a more economical solution than relying on just one.
In conclusion, Malaysian universities are taking proactive steps to meet the evolving educational demands in the digital era by integrating hybrid learning techniques.
Nonetheless, there are potential challenges that policymakers and universities must address.
It is vital to consider various factors, such as adequate infrastructure, faculty training, and ongoing support, to ensure the successful implementation of hybrid learning models.
By continually refining and optimizing these approaches, Malaysian universities can become pioneers in providing their students with a dynamic and future-ready education.
Want to learn more educational content? Stay updated with us here!