How can the BR1M (1Malaysia People's Aid) help you as a student?
By EasyUni Staff | Last modified 25 Jan 2018
Share this page with friends
Have anyone in your family/caretaker that is a receiver of BR1M? This enables you to get some benefits as a relative, too!
Households with a monthly income of RM3,000 and below face quite a few hardships; so as a child/ward of a BR1M receiver, you are entitled to RM100 as a part of Bantuan Awal Persekolahan (Early Schooling Aid), where allocations have been made for 3.2 million students.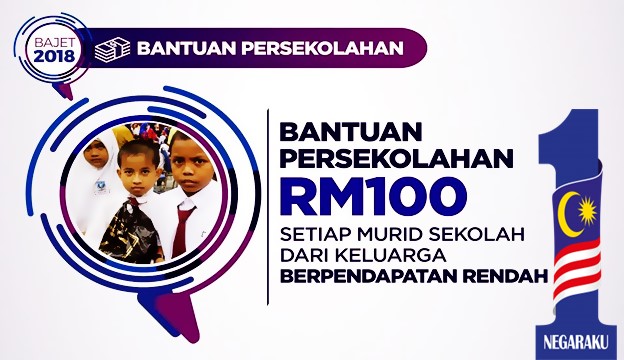 Terms and conditions to qualify for this benefit fund is that the student:
Has to be Malaysian;
Enrolled in a government (SK), full residential (SBP), and government aided (SBK) schools;
Have a parent or guardian of Malaysian citizenship if not in possession of legal citizenship;
Be within Standard 1 to Form 5 as of 2018;
Have a household income of less than RM3,000.
The only concern is that the money is to be spent on items necessary to education, so aim for things like a spare uniform or pair of shoes alongside textbooks.
As an added bonus for those who have already finished schooling and have moved on to higher education, families listed in the BR1M database can actually maximise the given loan amount from the PTPTN (National Higher Education Fund Corporation) as an incentive to encourage furthering studies up to tertiary level.
For those who aren't registered as beneficiary receivers as of yet, PTPTN has stated that families who earn RM8,000 and less will be permitted 75% of loans, while those earning more will be given 50%.
So, as a student of primary, secondary or even tertiary level, make sure that someone in your family has activated their BR1M before the 26 January 2018 to properly receive financial aid efficiently.
Be sure to also check with your university for any subsidiary aid or helpful contingencies for welfare holders or those facing financial difficulties.
For a full criteria of BR1M beneficiaries, please refer here.