Foundation and Diploma: What is the Difference?
December 20, 2018
EasyUni Staff
Diploma and Foundation are popular pre-u programmes for most Malaysian students. A comparison table here summed up a few points to show you the salient differences.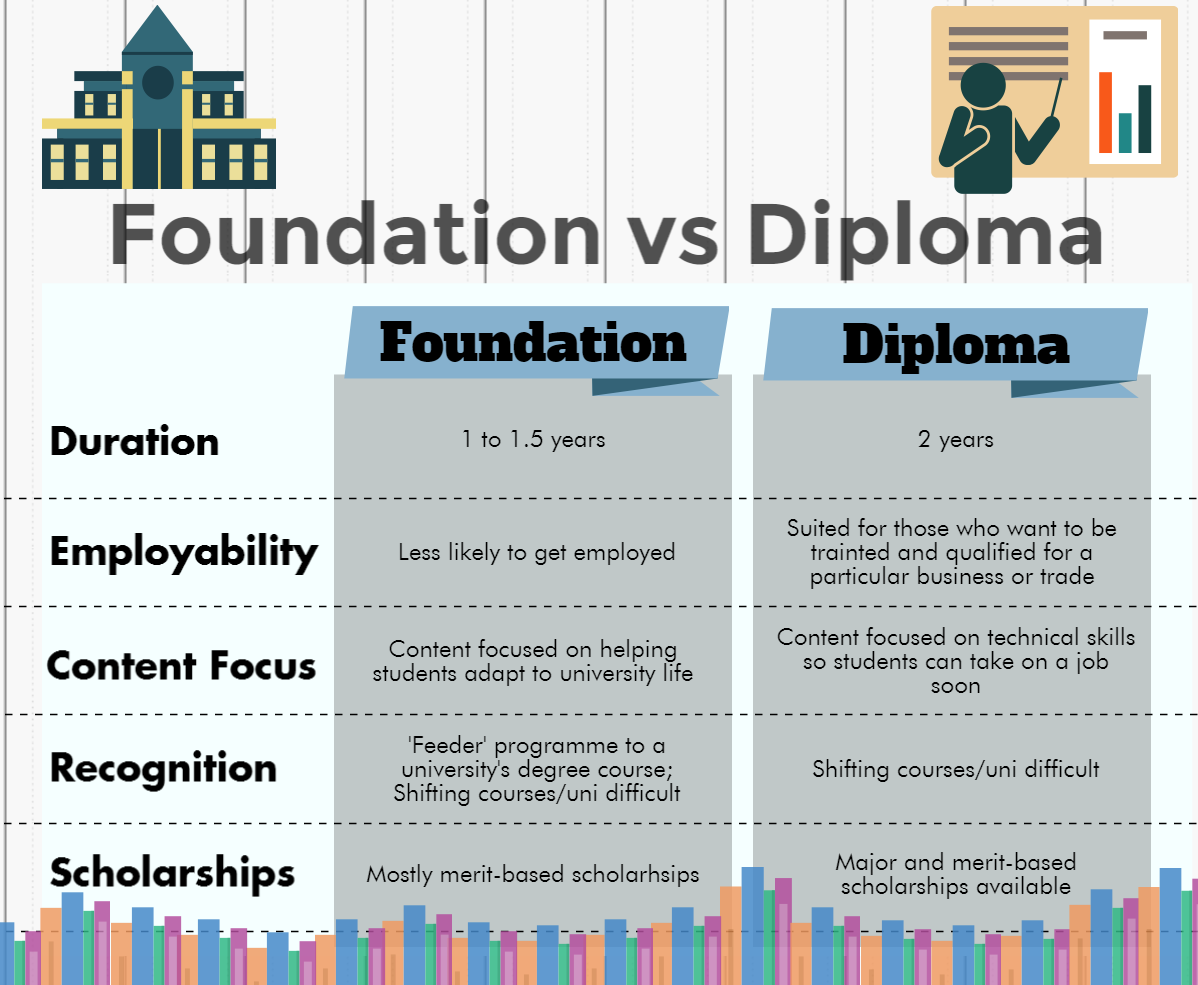 There's always this confusion on which pre-u is the best. I think there's no perfect pre-u but just the right pre-u that suits your needs.
If you wish to know more about the other pre-u programmes, read more here Know Your Pre-University Programmes.
On the other hand, if you need a basic guideline on how to choose a pre-university, check out the After-SPM guide.