Form 6 Subjects for Art Stream That You can Easily Pass
Form 6 or STPM is notorious for being the hardest Pre-University programmes around.
We beg to differ.
You don't have to worry about failing STPM if you choose the right subjects. To do that, you must first decide between art and science streams.
If your heart is already set on a career in fields akin to social science and humanities, we recommend taking up art stream subjects in form 6. And if you're still confused between Form 6 and Foundation, check out this comparison that we've made for you.
(Also read: Former STPM student spills the beans: "I'll do it again without a doubt")
This ensures that you have the requirements to enrol in the undergraduate course you want and eventually, work in the field that you desire. So, what are some of the easier form 6 subjects that are available for art stream students?
Let's check them out: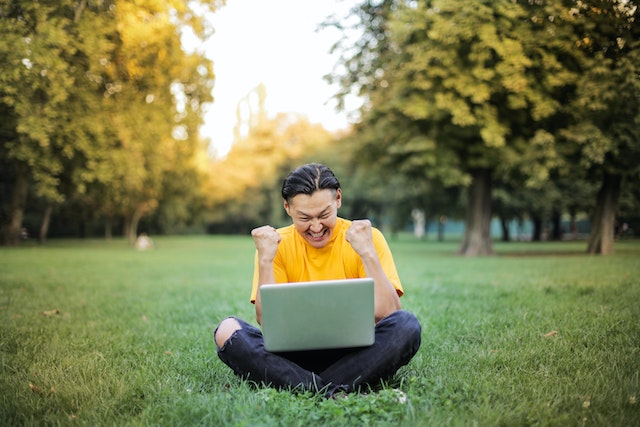 Image source: Pexels
Form 6 Art Stream Subjects That are Less Challenging
You can take a maximum of five subjects, including the compulsory Pengajian Am and MUET (Malaysian Universities English Test).
Pengajian Am / General Studies
Pengajian Am is a compulsory subject for all students, regardless of their streams. It covers the general knowledge and understanding of the country, social science, current affairs and their solutions, and more.
Language subjects
These subjects allow students to master a certain language including vocabulary, grammar, sentence structure, literature, and even its history. This is a perfect stepping stone for students who desire to pursue a career related to languages, such as translator, interpreter, writer, author, broadcaster, or an educator in a specific country. The language subjects available are:
Bahasa Melayu / Malay
Bahasa Cina / Chinese or Mandarin
Bahasa Tamil / Tamil
Bahasa Arab / Arabic
Seni Visual / Visual Art
This subject is one of the easiest STPM art stream subjects perfect for students who love art and want to make their passion into a career. The syllabus is designed to encourage creative, innovative, analytical, and critical thinking in the form of art. It is a great subject for students who aspire to become a graphic designer, interior designer, architect and even a full-time artist.
Sains Sukan / Sports Science
Sports science can be fun and interesting to learn if you're interested in sports, healthy lifestyle, sports science theories and its principles. As one of the less challenging form 6 subjects in art stream, you can use this subject grade to further your studies in a degree in sports science as well, with career options such as fitness instructor, physiologist, sports coach, and even a sports journalist!
Ekonomi / Economics
Generally, students will learn about Economics at a pre-university level, which includes analysing issues in the economy, how they affect society, the country, at a global scale and more. Although it gets progressively harder when it transitions from microeconomics to macroeconomics, the subject can be easy to master depending on where your interest lies.
Pengajian Perniagaan / Business Studies
The syllabus in Business Studies equips students with skills and knowledge that they can carry forth into undergraduate studies involving Management, Business, and even Entrepreneurship. This subject requires a lot of reading and case studies, but as you relate terms and theory with real-life scenarios, it is a pretty easy subject to master.
Perakaunan / Accounting
It is never too early to equip yourself with transferable knowledge and skills. Learning Accounting at pre-university level gives you a glimpse into what to expect at undergraduate and postgraduate levels, as well as in your career. You can even study Accounting even if you're not a Math person!
Information & Communications Technology (ICT)
ICT is one of the STPM subjects for art stream that will benefit you in the long run especially if you're keen to study courses related to this field. You will learn about programming, developing information systems, and using complex applications that will all contribute to your undergraduate studies in the future.
Mathematics (M)
Another Form 6 art stream subject is Mathematics (M) - the M stands for Management. This subject is all about providing a solid understanding of mathematical concepts, thinking, and problem-solving required in certain social sciences and management undergraduate courses.
Other subjects include:
Literature in English
Kesusasteraan Melayu Komunikatif / Communicative Malay Literature
Sejarah
Geografi
Further Mathematics
Syariah
Usuluddin
The STPM subjects list is offered by Malaysian schools with Form 6. However, the subject combinations differ according to each school and state. You can learn more about the subjects here.
STPM Subject Packages for Different Courses & Careers
The following are STPM subjects frequently taken by Form 6/STPM art stream students to pursue certain undergraduate programmes:
STPM Subjects for Law
History
Mathematics
Accounting
Economics
Bahasa Melayu / Malay
STPM Subjects for Teaching
Bahasa Melayu (if you are keen to teach in public schools and universities)
Economics
Mathematics (M)
Economics
Sains Sukan / Sports Science
Note: Any combination of STPM subjects is usually acceptable for students who want to become teachers, as there are many other subjects for you to specialise in as you progress in the teaching major.
STPM Subjects for Accounting
Economics
Pengajian Perniagaan / Business Studies
STPM Subjects for Psychology
Pengajian Perniagaan / Business Studies (For programmes like Business Psychology, Occupational Psychology, etc)
Mathematics (M)
Bahasa Melayu / Malay
Seni Visual / Visual Art
STPM Subjects for Business
Pengajian Perniagaan / Business Studies
Accounting
Mathematics (M)
Economics
Note: Pengajian Am and MUET are compulsory subjects and cannot be exempted or excluded in your subject package.