How to Fund Your Studies at Nottingham Malaysia
By Nur Azre | Last modified 21 Oct 2019
Share this page with friends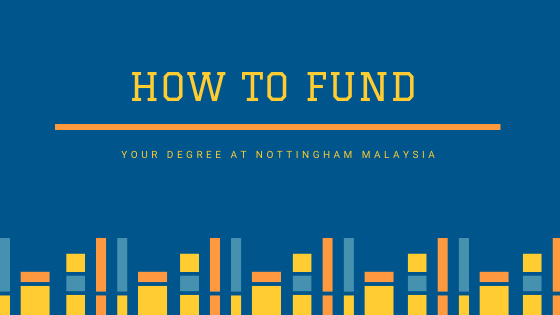 There are many reasons for studying at the University of Nottingham Malaysia, here are some of the reasons I think why you should:
You would like to have a taste of world-class quality education.
You would like to take part in the mobility programs offered by the university.
You would like to graduate from one of the renowned universities.
First of all, in case you do not know, graduating in this university grants you a certificate that is no different than studying in the Nottingham, UK Campus and the Ningbo, China Campus itself.
It is no surprise that is one of the reasons the tuition fees in this university are considered high, especially, that it is in Malaysia. In fact, the tuition fees at the University of Nottingham Malaysia is considered to be one of the highest in Malaysia. However, let's say that you happened to be one of the few who really wanted to study at this university but money is a problem for you. There are many alternatives and solutions to resolve your financial issues.
Are you a scholar in your high school? In case you are, but you are just not aware of the opportunities and perks you can have, you can be entitled to be our JPA scholar (obviously I'm not one). According to my friend, you will have to score a total of 9A+ in your SPM, and the perks are good too. Your tuition fees will be sponsored, and you will have to be bonded for 5 years. However, if you do not wish to be bonded, you can choose to reimburse half of the tuition fees sponsored.
However, if you are not a lucky one like me, there are other scholarships available too. Being the top 10% of your cohort grants you the chance to get a reduction of 25% of your total tuition fees. In fact, you can try checking out scholarships offered by other companies that would be sponsoring your tuition fees in exchange for a bond with them. Not bad of a deal since you will be guaranteed a job once you graduated (not if you are someone who wants freedom).