EdUHK – Nurturing Future Educators
September 27, 2022
Jocelyn
Kim Taewoo (South Korea)
Student of Bachelor of Education (Honours) (Science)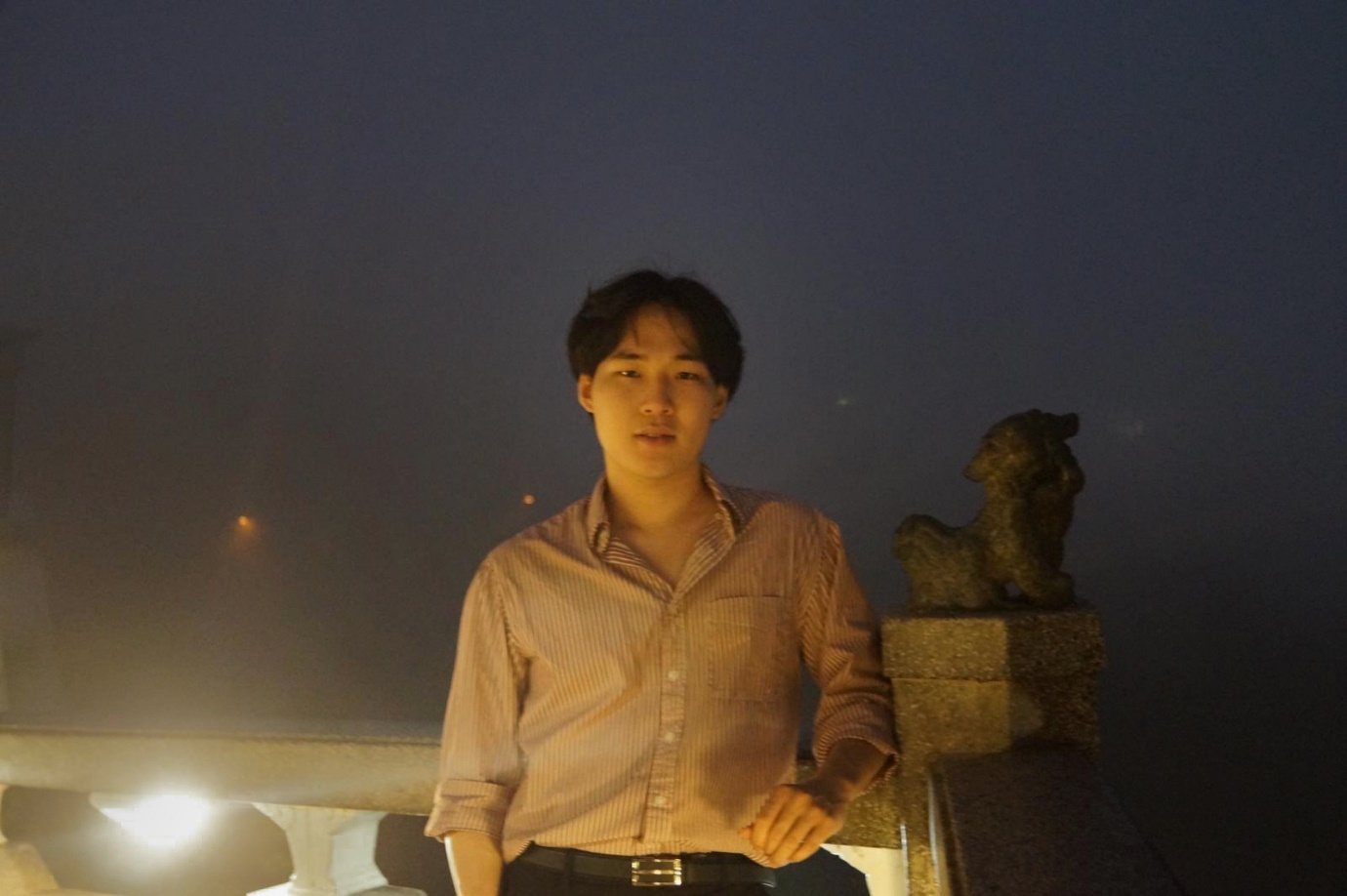 What did you feel during the period between secondary school and tertiary education?
For me, the fear of becoming an adult in today's society was maximised. 'What courses should I take?', 'Which university would accept me?', 'Should I even go to university or try something else?'
I was asked several times why I chose The Education University of Hong Kong (EdUHK) by various people, such as the university's academic staff that interviewed me; strangers that I met at parties; and other students in my cohort. My answer was always the same, "I want to become a secondary school teacher".
Anyway, my choice today was inspired by a memory.
When you go to university, you will likely be separated from your high school friends, but whenever I met my old friends from time to time, for the first couple of years, the conversation topic was usually the struggle we shared while working hard to attain the high school diploma. I missed the stressful but fun and worry-free secondary school experiences.
I thought that I might feel the unforgettable vibe again if I become a secondary school teacher. Moreover, my Biology/Chemistry teacher had taught me for the last two years in secondary school, and I got inspired and was firmly determined to direct my path to become either a Chemistry or Biology teacher like her.
Choosing EdUHK among other education universities was not a hard decision because it satisfies most of my criteria for a university. Aside from the aforementioned reasons, I was offered a full-tuition scholarship and the dual major programme (Biology and Chemistry), which lessened my burden in deciding between the two subjects. Most importantly, its Quacquarelli Symonds (QS) World University Rankings by Subject is relatively high as compared with other Asian education universities.
'Are there people born with the natural talent of teaching?'
'What is the difference between someone with and without an education training background?'
'What is the difference between taking a bachelor's degree programme in Chemistry and in both Education and Chemistry?'
I had these questions in my mind when I first came to EdUHK. Soon, I felt the necessity of pedagogy when I took education studies lectures and realised how systematic classroom teaching should be and when I went to a public school for field experience and faced numerous students in classrooms. All these experiences empowered me to handle and manage my future career as a teacher.
Of course, there are other opportunities than an educational career. The distinction and integration of multidisciplinary fields and education studies is another significant highlight of EdUHK. In the university curriculum, there are major studies and education studies separately. Research professors teach every subject in the major studies of your programme choice. For example, in Chemistry, there are Organic Chemistry, Inorganic Chemistry, Physical Chemistry, etc. Therefore, it is still possible to choose other paths of career other than becoming a teacher.
In addition, one very unique feature of EdUHK is that it offers both discipline-focused education programmes and general education programmes. As a student of a teacher education programme in science, the courses focus on how I could teach both Biology and Chemistry to secondary school students and integrate the subject knowledge into teaching.
If you wish to become a teacher, there is no reason not to choose EdUHK. This university aims to prepare students to become educators and professionals and equip them with practical subject knowledge and professional skills to succeed in their future career. I look forward to seeing you on campus in the near future.
Join EdUHK in 2023
Eager to further your studies overseas with abundant cross-cultural learning opportunities? EdUHK can be one of the desirable options on your list. The application for admissions to its 2023 full-time undergraduate programmes is now open.
Please view the available UG programmes and entrance requirements for the 2023 intake here. If you are interested in seeking admission, submit your application directly through the online application system of the University.
Should there be any questions, please contact the University's Global Affairs Office.
Global Affairs Office
Email: gao@eduhk.hk
Tel: (852) 2948 7654