Acquiring Digital Literacy Skills For University Students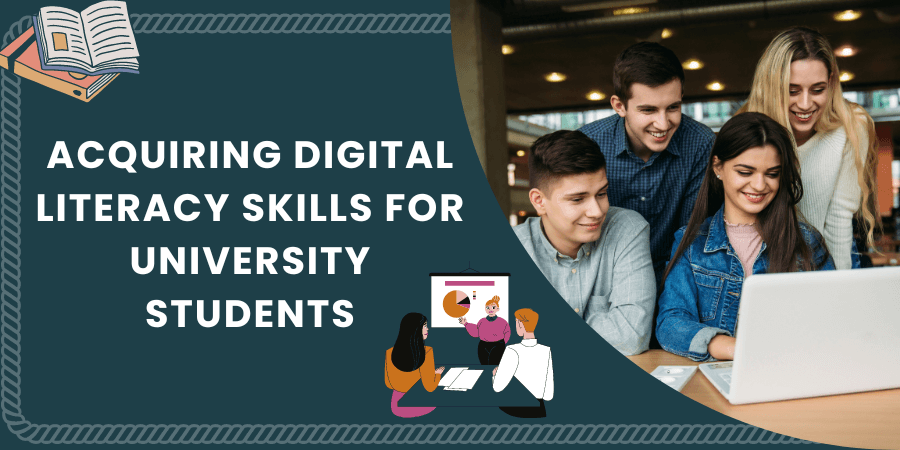 To begin this article, let's consider how we describe the Internet.
Most people would likely say it's lifesaving, resourceful, and accessible.
These answers point to a conclusion: our world is becoming increasingly advanced, and it's necessary for everyone to adapt to a digital lifestyle.
For instance, university students often have their smartphones constantly ready, allowing them to complete various tasks online.
In doing so, they are also developing their digital literacy skills.
But what exactly does this mean? To find out, read on.
How Do Digital Literacy Skills Apply Among The Students?
In today's fast-paced world, the Internet has become the hub of information gathering, entertainment, and food/beverage ordering.
As a result, technological inventions are becoming more complex to meet individual needs.
Although these inventions have been successful, we are the ones who often need to catch up.
For instance, university students have the significant task of gathering information for their assessments.
This information can be related to scientific, agricultural, or business issues and is often obtained from the Internet.
However, finding and gathering information online is more challenging than it seems.
Students must possess strong digital literacy skills to assess the information they find, which may be valuable or fabricated.
Simply copying and pasting information from the Internet will lead to information overload, leaving students struggling to start their assessments.
This is where digital literacy skills come in.
Examples of digital literacy skills include critical thinking, evaluating sources, and understanding the reliability of information.
In summary, while the Internet provides a wealth of information, it is crucial to possess digital literacy skills to use it effectively.
What Are The Examples Of Digital Literacy Skills?
1. Finding reliable information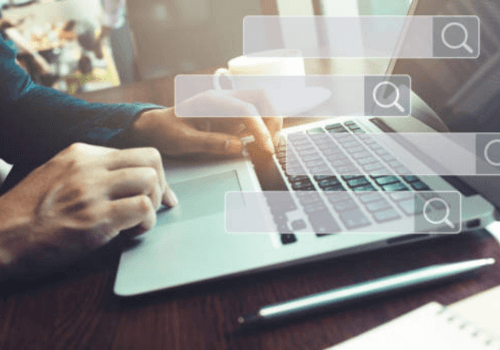 Image source: iStock
As a university student, you need to find reliable online information.
You must know trustworthy websites such as reputable news portals, academic sites, or qualified professionals to do so.
These sources can offer you a wealth of valuable and comprehensive information that you can incorporate into your assessments, thereby enhancing the quality and honesty of your work.
By taking this approach, you can ensure that you are well-informed and well-prepared to tackle any academic challenge that comes your way.
2. Communication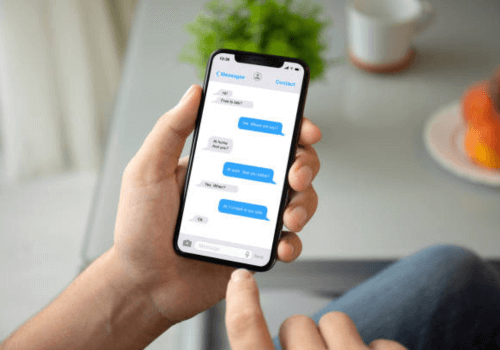 Image source: iStock
Communication platforms such as WhatsApp and Telegram have been used to inform important announcements.
Some important announcements may include postponing classes, sharing educational materials, assigning group assignments, and other updates.
Besides these platforms, university students nowadays are required to submit their assignments via email.
Hence, as a university student, you must develop written communication skills effectively while writing an email address to your lecturer.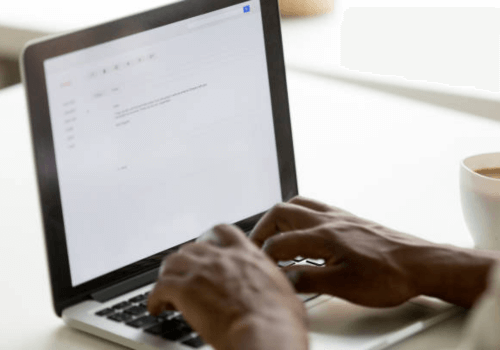 Image source: iStock
Since that email cannot display the intention or actual tone of the sender, using appropriate words is helpful.
You must state a straightforward subject of the email and the purpose of sending it to your lecturer.
If you require the lecturers to review your assessment or draft, you must maintain a respectful and polite demeanor toward your educators.
Remember, good manners are a key aspect of being a well-rounded individual. Manners maketh man.
Additionally, university students like you must showcase fluent verbal communication skills.
Platforms such as Zoom and Google Meet are suitable for assessment presentations or conducting online classes.
Therefore, you must have proper etiquette and respectful language to express your ideas clearly via digital platforms.
3. Technology basics
Speaking of idea presentation, university students must adapt to using word processing software, spreadsheets, and presentation tools.
As a university student, you must represent your ideas well by organizing them properly.
You need to include a project's summary, main ideas, challenges, solutions, and conclusion. By doing this, you will be able to improve in many ways.
Besides, you will better understand the topic and be able to address current issues effectively.
Furthermore, your audience, including your classmates and lecturer, will recognize that you have thoroughly conducted your research.
4. Staying safe online
Cybercrime is increasing every day.
Therefore, young people like university students must protect their personal information in the digital world.
Some ways to protect personal information are by creating strong or unique passwords, recognizing scam messages, and practicing responsible behavior online.
The last point, practicing responsible behavior online, refers to maximizing the platform's usage.
One must not post inappropriate videos/ pictures, make offensive remarks to other users, and be aware of trending issues.
These behaviors will protect them from cyber threats and ensure a positive digital experience.
5. Unleashing your creativity
University students nowadays are more creative in producing attractive slides presentation or video editing.
Some university students design the slides presentation creatively by putting GIFs, short videos, or even animations to make it more presentable.
Oh well, I admit that I envy their creativity and design skills.
However, it is a positive transformation from traditional to digital message delivery.
Back then, lecturers would distribute paper handouts to their students.
They "multitasked" by listening to the lecture while jotting down the notes on the handout.
I mean, there's nothing wrong with the paper handouts. But it's monochrome, black-and-white, and has no interactive animations.
In a nutshell, there are plenty of digital literacy skills; nevertheless, the above are the most fundamental that every university student should have.
As mentioned in the earlier section, adapting digital literacy skills is crucial in today's society.
With the fourth industrial revolution underway, it is essential to keep up with the latest technological advancements.
Technology constantly evolves.
Therefore, practicing digital skills will allow us, especially university students, to adapt to new tools and trends.
Besides, digital literacy skills benefit both study days and the working world.
Since most university courses require the students to complete their internship, it is an excellent real-life exposure.
The students can apply their digital literacy skills in the working world (even though they are on an internship basis).
Embracing a mindset of lifelong learning will keep university students updated and help them to grow personally and professionally.
Developing skills in finding information, improving communication, understanding technology basics, staying safe online, and unlocking creativity is essential for success in today's digital world.
It is crucial to start cultivating these skills early on to ensure they are well-equipped to navigate the challenges of the digital age.