Cost of Living in Australia
November 11, 2017
EasyUni Staff
The annual cost of living in Australia is depends on your daily lifestyle and the type of accommodation you choose. However, A$400-A$500 per week is generally the sufficient costs for most students to live comfortably in Australia. 
Here are some of the costs associated with living and studying in Australia: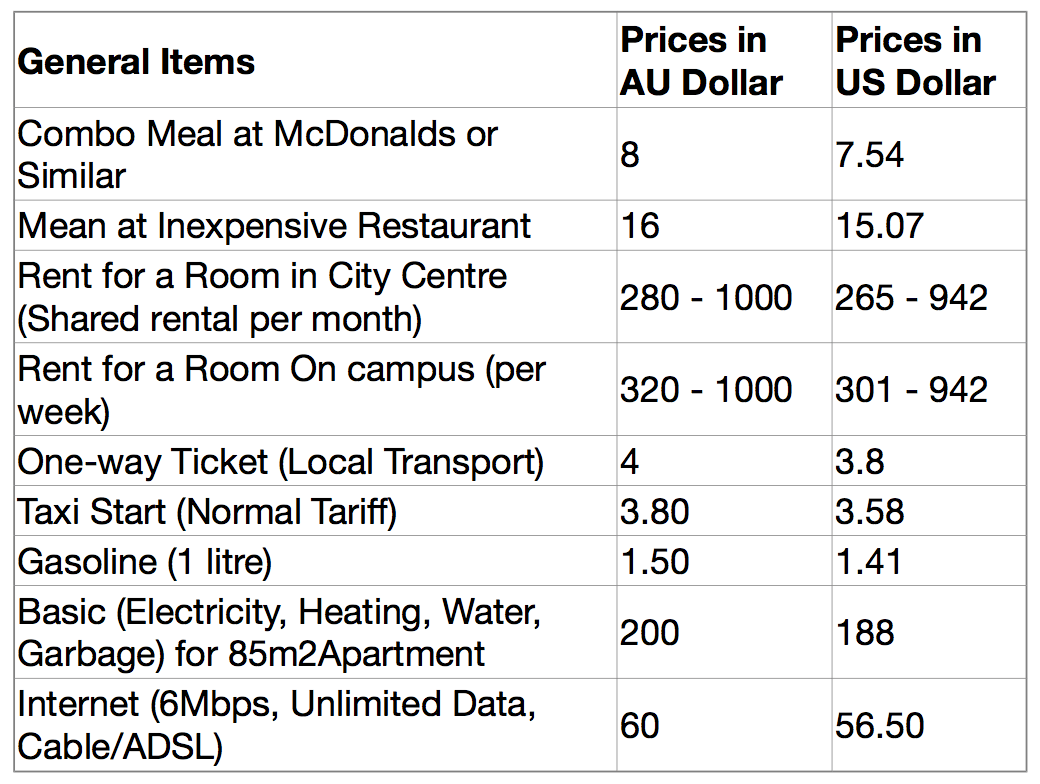 The current exchange rate is one Australian Dollar is equal to ninety-four cent US Dollar.
As the above table shows some of the monthly and daily expenses that you will face as a student in Australia. Hence, it can help you estimate the general cost of living in Austr